Kids Say the Darndest Things
Funniest Things Kids Say to Their Teachers About Their Parents
Kids say a lot of funny things, but much of what they say, of course, comes from home...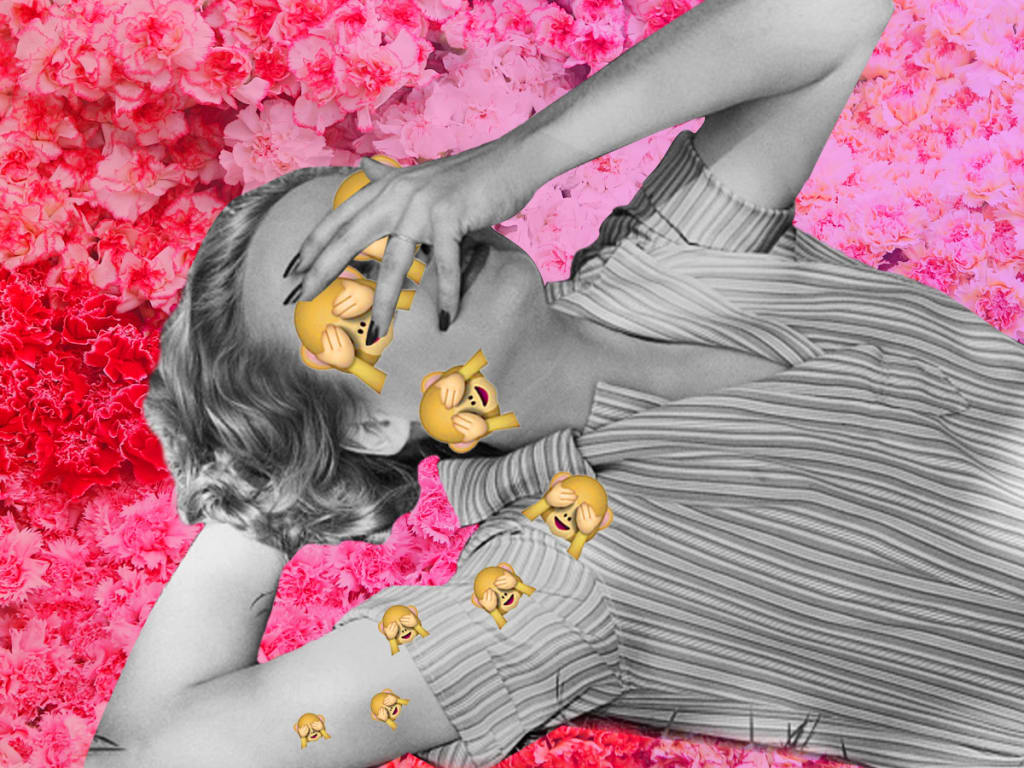 Kids say the darndest things, don't they? Or at least, they do when you hear that they blabbed a story to their teachers... one that makes everyone wonder what sort of home they're coming from (and not in a good way, either).
Kids say a lot of funny things, but much of what they say, of course, comes from home. So how does one avoid an embarrassing situation with a teacher? When raising a child, it is important to remember that they will say things to their teachers or authorities that may reflect very, very poorly on you.
All the Things You Say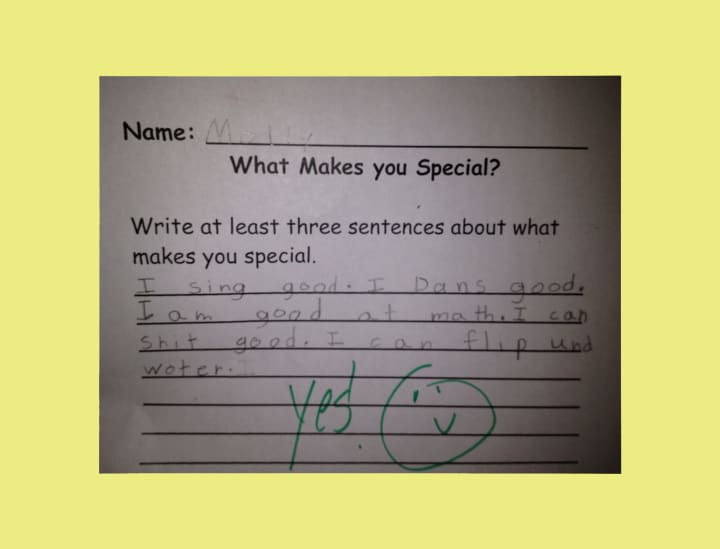 You may think that, behind closed doors, you are free to say whatever you want. You're used to living on your own, perhaps, or a life without two ears listening to every word you say. You might be on the phone, and talk bad about another person behind your back. Or say something inappropriate that you rationalize "Oh, my kid won't know what I'm talking about, so I'm in the clear."
Well, they don't have to know what you're talking about. But that doesn't mean they won't parrot it.
Kids love to repeat what you say, since you're their light and love. So they'll think whatever words that emerge from your mouth must be important – even cool.
So if you said your daughter's teacher's hair looks like a rancid beehive... expect them to say it to them.
Say Innocuous Things in a Way That Sounds Dirty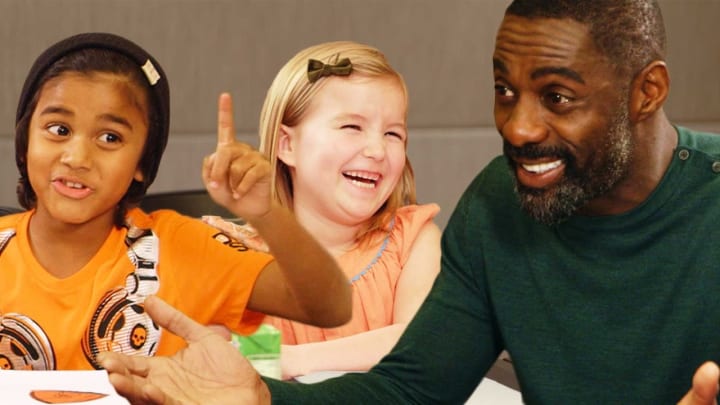 If you're picking the weeds outside, and tell your daughter, "Mommy's gonna go pick some weeds," expect to receive a phone call from a concerned teacher or principal how your daughter informed them that you were "picking weed" in the garden.
Kids will often misinterpret what is said around them, often phrasing it in a way that sounds innocent to them... but to other people sounds most insidious. Be wary of what you say. Explain to your kid what is going on. And always be wary that what you say can and probably will be misconstrued if your child half-parrots it.
They will Share Your Sex Life with Everyone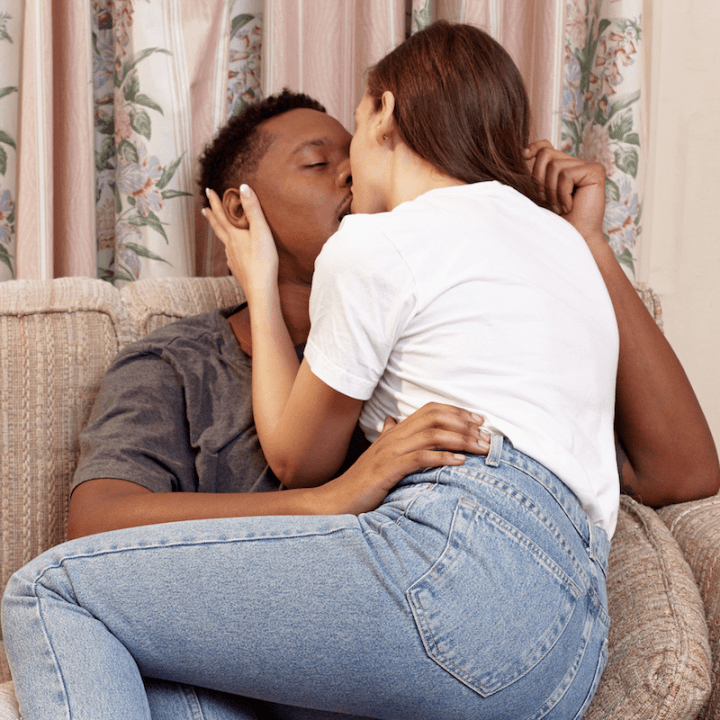 Having sex? Is it loud? Think your kid won't know what's going on?
Well... they won't.
Of course, as kids may not be aware what sex is, they may just say something else, such as "Daddy and mommy were wrestling upstairs in the bed." The other kids might not get what your child is saying, but your kid's teacher will.
Now, this may not be a bad thing in theory, but it can be dangerous if your child's teacher feels that the environment you are raising your child isn't well-suited for them, or, perhaps, dangerous. Always consider what your child hears before acting on natural instincts.
Odd Things You Experience (With Key Details Missing)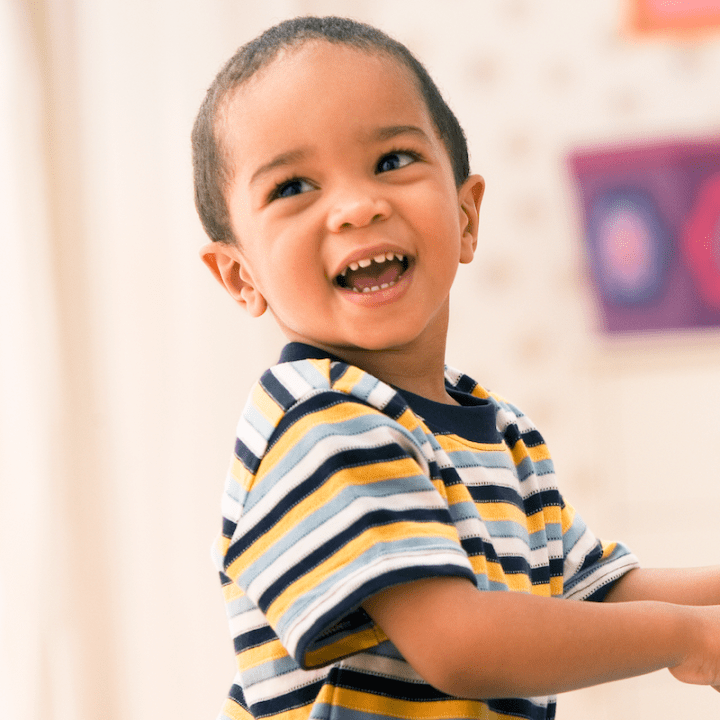 Say you are walking down the street, and see a homeless man who smells of urine. You can guarantee that your child's teacher will hear about it.
And imagine how they might... relay that information.
Very often, those awkward, uncomfortable stories are told with key details missing. Maybe instead of "mom and I were walking next to the homeless man," they may say "mom and I were with a homeless guy who smelled like pee."
Subtle change that totally alters the way the listener interprets that story. In one case, the teacher can use the experience as a means to discuss poverty and the tragic situation of those left without homes... while the other tells the teacher you're bringing your kids up next to derelicts who don't wash.
Your Prejudices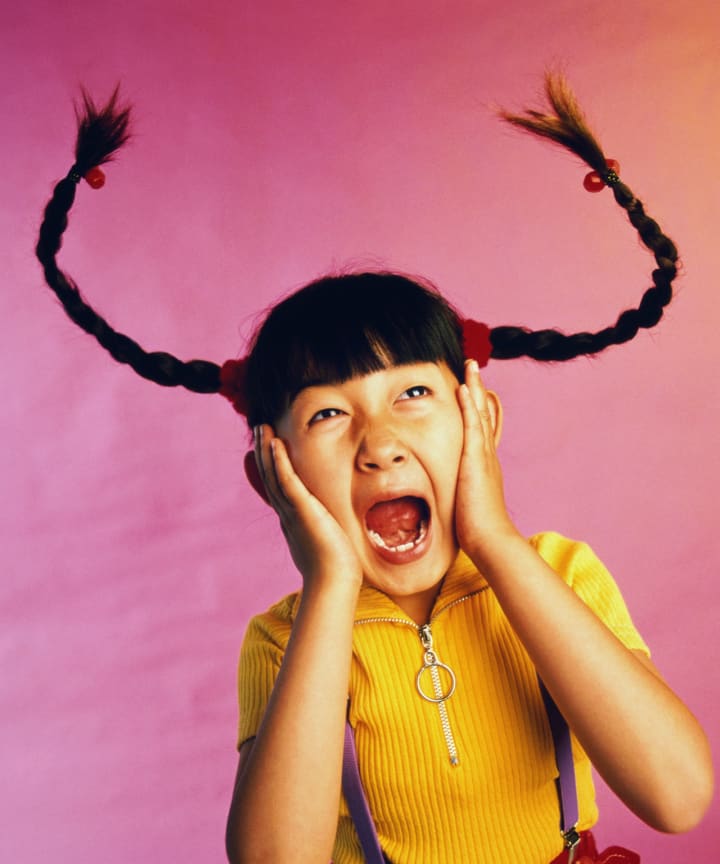 We aren't just talking about racial prejudices, here. If you don't like something, you can rest assured that your child will loudly (proudly?) declare whatever ill-will you feel toward anything and anyone.
Don't like prunes? Your child may refuse to eat them just because you hate them. Don't like video games? Your kid will probably sing about how you hate video games?
This is, of course, mostly harmless... unless your prejudices are more ill-intended.
And I guarantee you that, if you vocalize your hatred, your child will echo it, and everyone will know. Are you ready for everyone to know how you feel about any number of matters?
Word of advice: keep your hateful opinions to yourself, unless you want everyone to hear about it.