From abyss to unforgettable adventure
Despite everything, we decided to make a virtue out of a necessity and embark on a new adventure together, as a family.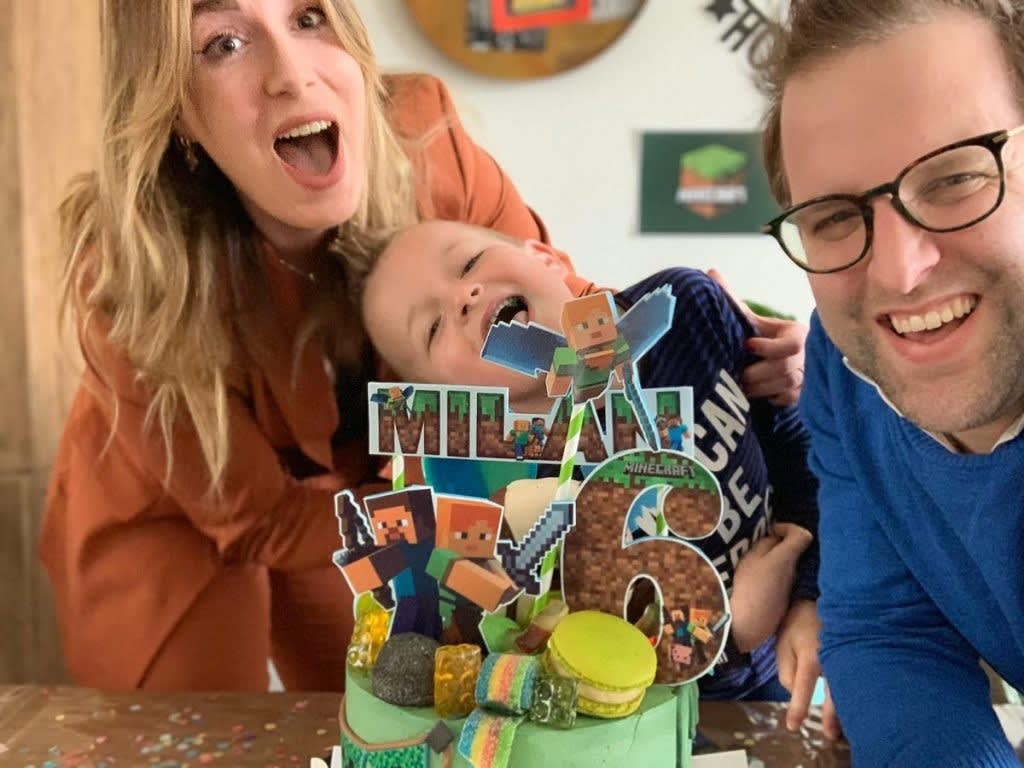 The consequences of corona pushed my family to the abyss, before we fell deep we decided to do something we never dared to dream.
When future plans fell apart due to the consequences of corona (personal and business), all our reserves were now exhausted and the first months of 2020 were already heavy due to my burnout, it was extra hard to stay afloat.
Circus Pief Paf, the circus of adventures
With great pride we created Circus Pief Paf. There are so many adventures to experience in this mysterious circus. Each day is dedicated to enabling more memorable moments for families. Making endless fun. Fun turned out to be the magic word for our family to provide the miracle we so desperately needed as a family.
Making a virtue out of a necessity
Having fun was no longer so self-evident at the beginning of 2020. That becomes more and more difficult as the pressure of life continues to grow on your shoulders. This was well felt in our family. After much grief and anger, we chose difficult over easy. Despite everything, we decided to make a virtue out of a necessity and embark on a new adventure together.
Having more fun as a family and hopefully a more stable future. Experiencing happiness every day because you work together on unforgettable moments. Where everyone has their input and the love for fun together can be incorporated into everything.
Having fun together
We try to do something fun together as often as possible, like many parents do with us, but we can do much more. Especially now. Our son already knows that when we go out to eat, there is 100% attention for him, and most importantly, especially during playing games! He knows that when mom and dad play a game with him, he gets all the attention. We share stories, experiences and make each other laugh. This was no longer so obvious in 2020. Having fun together had to be the basis for the adventures of our new adventure.
More unforgettable moments for every family
Talking about unforgettable moments. In 2014, seven years ago, our lives changed in so many ways. Our son, Milan, was born. But something else has changed. Karin has been chronically ill for 7 years now. Doctors call it fibromyalgia. We call it rheumatism to explain it more easily.
The result is the same. She can't work and do the things she loves so much. She is in pain most of the day. Being a parent feels so much harder now. Therefore, the value of spending time with our family is one of the most important things to us.
That is why we also want to create more unforgettable moments for families all over the world with Circus Pief Paf. So that others can also create more beautiful memories and see more happy faces.
Escape rooms for children as a start
We chose escape rooms because we could put all our knowledge into them. Also because we love using pen, paper and scissors to create and design. In addition, the escape room concept offers a challenge for every age. This also enabled us to combine education and social themes very well.
We have now developed 2 escape rooms to play at-home (in 3 languages). 1 escape room even in two versions, for 5-8 years and 8-12 years. We have made a free escape room for families who want to get used to the escape room concept, or who don't have the money at the moment.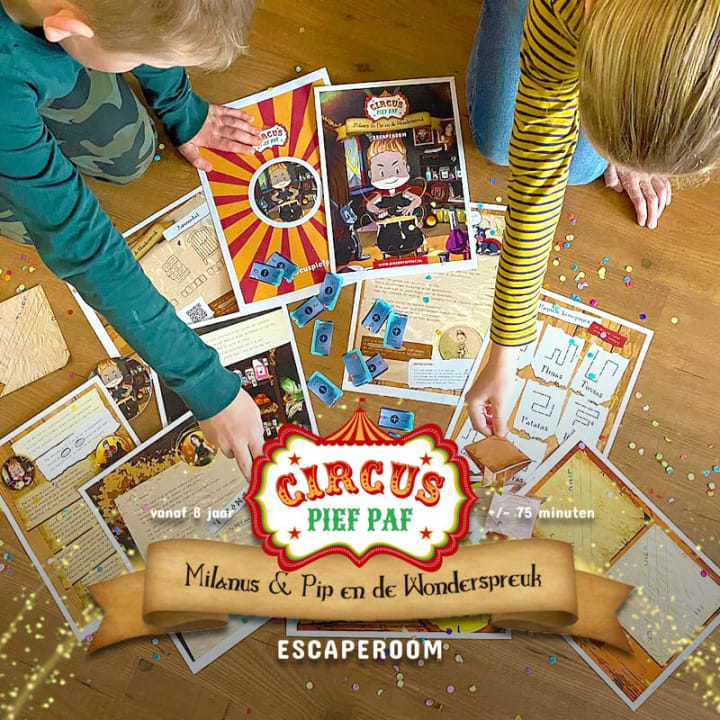 Free escape room great success!
The free escape room has already been downloaded more than 1000 times in a few days! We will continue to work together to make the world a better place little by little. Children deserve to experience unforgettable moments.
Do you know families who also need more unforgettable moments? Share the free escape room link with them. So also those families can have that special moments. Or are you looking for something nice for the (winter) holidays? Of course you can also gift them one of our other games. This way you help two families at the same time :).
This adventure still has an unclear horizon, but we persevere. We wish you the same. Keep going, create as many beautiful moments as possible with your family whenever you can.
❤️ Mike, Karin & Milan