Fatherless
Manhood journal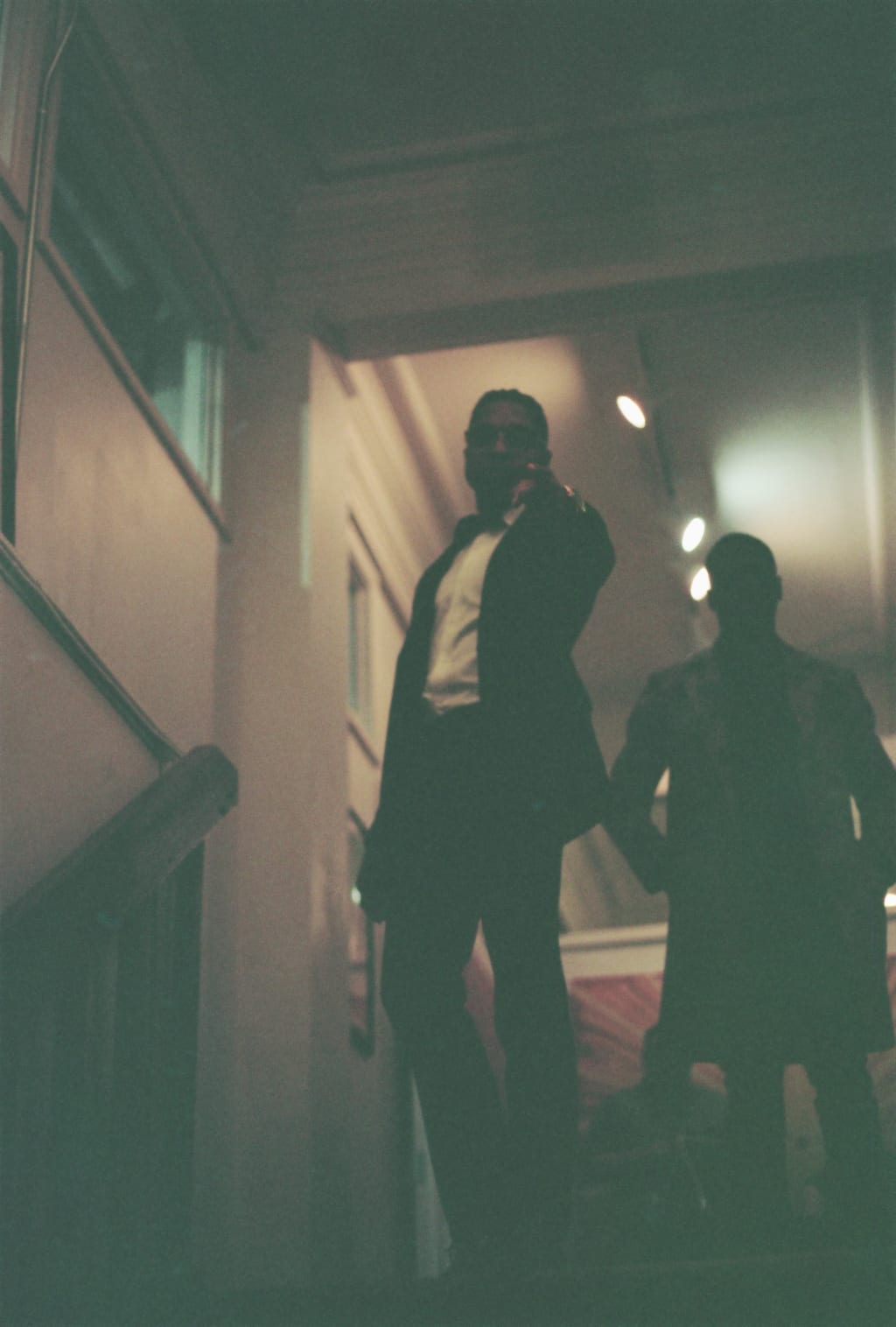 Fatherless Panther
"Don't let anyone take your manhood." a well stated quote from the legendary Martin Luther King Jr. I was born out of a beautiful relationship between my mother and father. Two individuals, whose relationship embodied the Webster definition of love within all aspects of life. My earliest memories of my family begin at the age of five, nothing short of fun in the household, in addition to being an only child. The warm days and cozy nights of laughter and love, all changed the day my father, who was my superhero, did not return home. Leaving me on a path to learn about manhood by myself, my views about manhood changed when my mother gifted me with his Black leather journal when I turned 21 years old.
My father, who felt like a six foot giant in comparison to my small boy-like frame, the man who could pick me up and put me on his shoulders to make me feel like my body was a skyscraper. My memories are somewhat scattered considering I am in my mid twenties now. In the same breath, his journal only reinforces the man he was. The first person I ever witnessed put on a superhero suit was my father. I can remember, sitting at the edge of my bed with an action figure in hand. Witnessing my father, put on his tie, snap on his watch, gently place his pocket square in his suit jacket. In these moments the action figure becomes obsolete, since I'm witnessing a real life superhero in front of my eyes. My superhero. To be greeted with a playful kiss from my mother. A note from my father's journal " Every man must have at least one suit in his closet".
Growing up without my father never got easier throughout the years and I don't care how people want to make it appear. Although I was young when he was taken, the pain never left, it simply transcended in other areas. When I'd notice the relationships other kids would have with their fathers. Whether it was learning how to ride a bike, play basketball,to defend myself and the list goes on. I felt the pain of absence and was envious. Throughout my teenage years it was just me and my mother. She worked tirelessly hard, late nights just so she can be present during the hours I was home from school. Always ready to fix up a signature home cooked meal. Till this day, she wears the crown with many titles. Instinctively, at a young age I felt it was my responsibility to become the man of the house as I got older. I sought employment at a local barbershop to clean up on the weekends. This helped me gain a little even more independence. Saving my money and putting it in a nice glass mason jar, oh boy did I feel like a boss. I was able to buy my mother things with the little money I had. "A true man is one who looks out for his family"- notes from my fathers journal.
It would be nice to say the relationship between my mother and I have always been cozy but that would be far from the truth. To dish it off and downplay it as a kid being a kid going through the transitions of adolescence is another lie. I did not learn how my father passed away until I was about 15 years old. I was originally told that the angels wanted him to come home and that was something I never questioned at all. Truth is he was murdered by law enforcement when his sunglasses case was mistaken for a gun. There was trauma alone with his absence and then to learn the truth of his death only amplified that pain. From there I sought male leadership in the streets for I knew I needed to protect my family. Notes from my father " I'm terrified to bring a child into this world, a world where their existence is subjected to their complexion. I write my fears here because this is where I can do so freely. If my life is cut short, or I am to leave this earth. I want the next generation to lead for a better future for today and tomorrow."
The big 21, an official legal adult to do a lot of things 18 year olds can't legally. Thanks to my friends group, I was able to have an early experience with the forbidden fruits of being of legal age. I remember this birthday because this is when I was gifted with my fathers journal l. As I got older our relationship got stronger and I started to understand that she was always on my side, wanting the best for me. I had no choice but to seek male leadership elsewhere, for my mother could only do so much. When I received my father's journal I was not expecting it at all. It was a complete surprise. My mother did not even read it herself, as much as she wanted to. She told me that he always wrote and wanted me to have it when I turned a respectable age. According to my mother, being 18 is still a teenager. In addition to the journal, the money I was saving while working at the barbershop, my mother matched my savings and told me to buy a suit. Note from my father- "Letter to my unborn child, I love you and I am scared that I won't be able to raise you like I would like to. Just simple fears that I believe we all have. I promise I will always be there for you, physically and spiritually. I will be one to break generational curses as you will do the same, love your Dad"
Being in my mid twenties today and to receive my fathers journal as an adult helped answer many questions. Growing up I thought, I would be searching for my father and his physical absence meant everything to me. I did not realize my wounds until I became an adult, only to realize he's been with me every step of the way. The journey to discover that alone was a feat within itself. As I finish my journal entry today, I'm going to put this pen down and deliver some flowers to my mother and my fiance just cause. Thank you dad for showing and teaching me what it means to be a man for you have lead by example and I will do the same.
art
About the author
Reader insights
Be the first to share your insights about this piece.
Add your insights