Eight Must-Have Baby Items
And Others You Can Leave at the Store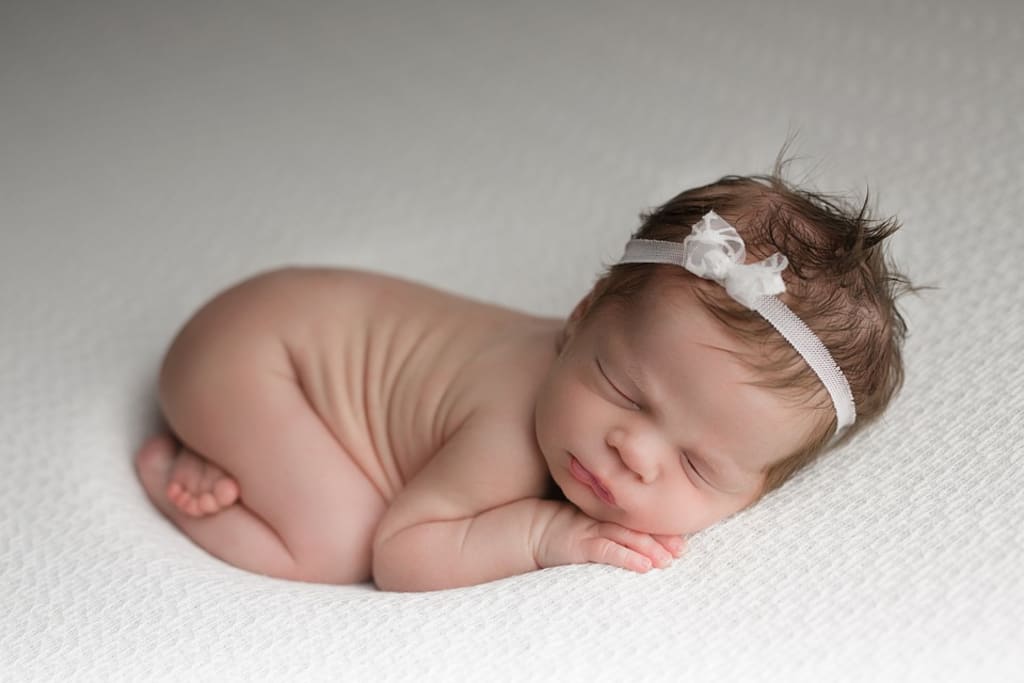 So you've just had a baby. You're overjoyed, overtired, and overwhelmed. What exactly do you need? Are you prepared? There is so much information out there to go through, much like this very list, all claiming you need this and that for your baby to thrive. But if there was one thing I want to explain is this... you DO NOT need half of what others have claimed. A few well-made, multi-use products will help you care for and love your baby throughout those emotional first weeks and more. Some of these products I have used with my own family and work as an early childhood and elementary educator, and some of them I have heard about. All of them you should try for yourself and make an individual decision that best fits with your own lifestyle and child.
A Quality Swaddle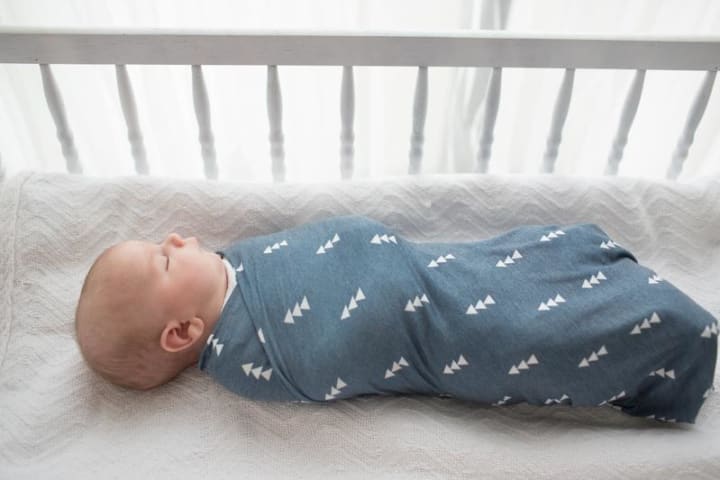 The story of the Ollie Swaddle is what initially drew my attention to the company. A little boy named Oliver was being fostered by a new foster parent and he was underweight and struggling. That is when Ollie's foster mother designed a new swaddle that would provide the right amount of pressure and would keep his legs covered. She began to notice a difference in Oliver's sleeping, eating, and development milestones. This story really touched my heart, and demonstrated a true passion for helping others I wish we could see in every product on the market today.
2. Copper Pearl
Absolutely one of the softest blankets I have ever felt for babies! This beautifully made blanket and company was started by two stay-at-home moms, who dreamed of provided quality, trendy baby clothing and accessories... and they did not disappoint. As they are made from premium knit, they are lightweight and super breathable, which means you can rest assured your baby will be warm and cozy without overheating.
Dock-A-Tot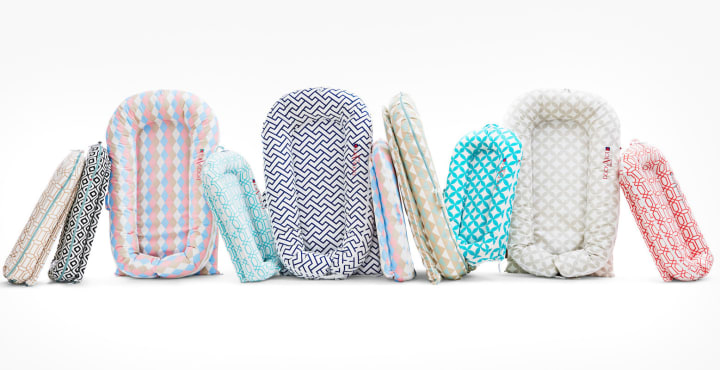 Alright, here me out. Yes the toddler version of this wonderful baby lounger is priced around $300, but it is SO worth it! This Swedish-designed lounger is a combination of functionality and comfort.
4Moms MamaRoo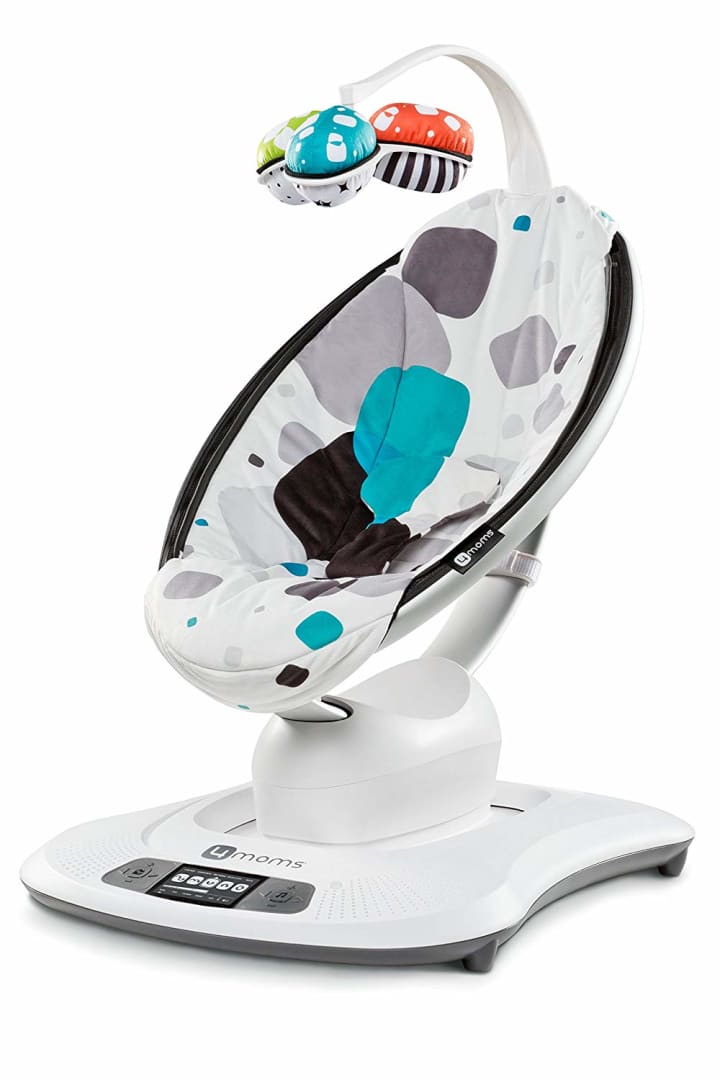 The mamaroo was probably the first product I knew I HAD to buy for my future family. There seems to be no other company that combines technology with infant care better than 4moms. Their playards, seats, and other wonderful products might be a little on the expensive side, but again, I believe quality is worth it.
ComoTomo Baby Bottle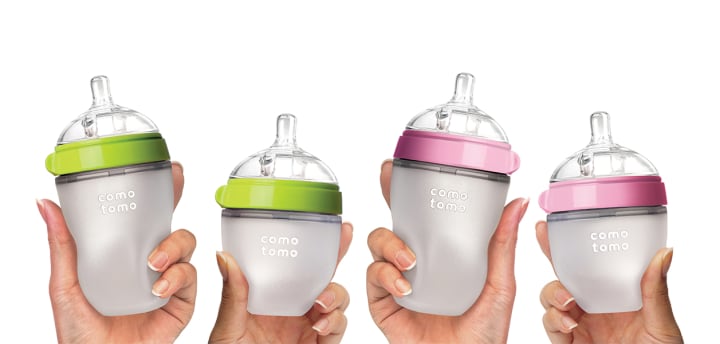 Besides the general beauty of the bottle itself, there was something that struck me about the values behind the Comotomo company. They state on their site:
The thing about making something is that it's really tempting to make compromises. Whether that be cheaper material, lazy design and engineering, or just copying whatever works, none of these things will ever be meaningful to you. It just floats around the abyss of the "Good Enoughs".. So we adopted a mantra. Whatever it is that we make, it had damn well be "Better than Good". Cut no corners, and deliver the very best.
Petunia Pickle Bottom Diaper Bag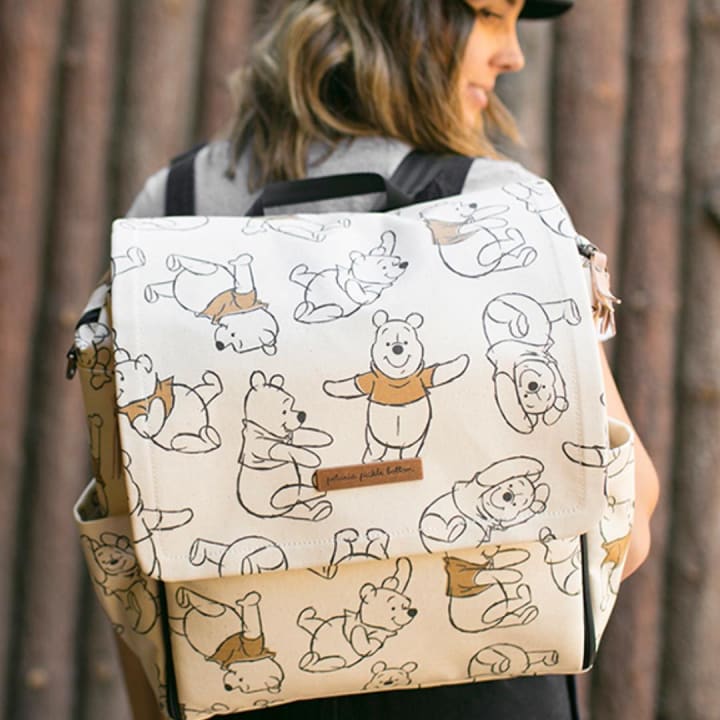 Who could resist this wonderful Winnie-the-Pooh pattern by Petunia Pickle Bottom? They carry a range of wonderful items for babies, not least among them a line of diaper bags. Disney has always been a central part of my family culture, and Petunia Pickle Bottom's Disney line really hits close to home, so to say. Petunia brings a stylish sophistication to "the world of modern motherhood" that is well worth it.
Milk Snob Car Seat and Nursing Cover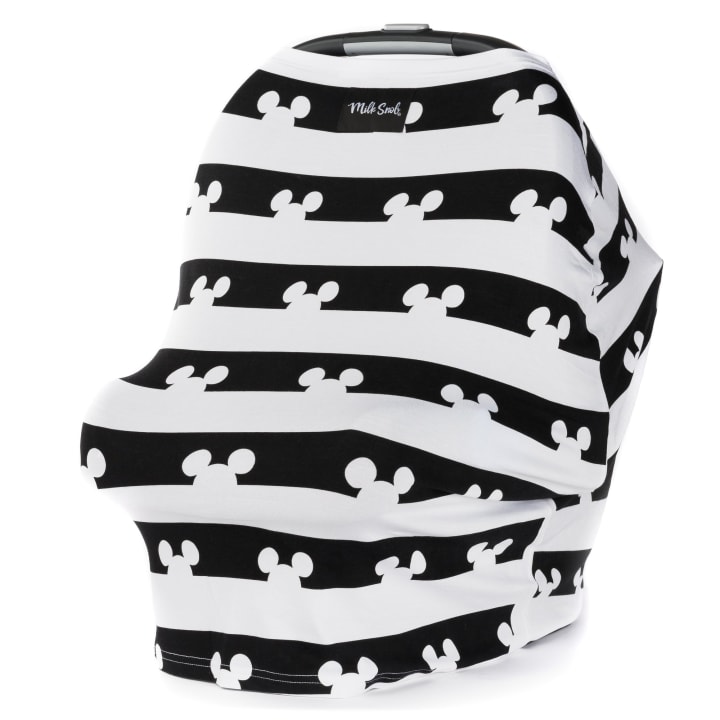 Like so many other companies stated in this list, the story of the Milk Snob company inspires parents everywhere. It was started in the living room of Melanie Disbrow, a mom of three, who desperately searched for a stylish car seat cover that provided protection and versatility. Unable to find any on the market, she created her own. After appearing on ABC's Shark Tank, the Milk Snob is now a stable of nurseries everywhere.
If you don't plan to nurse in public, this may not be an item you find extremely useful. Every mom feeds and raises children differently, and that's okay. However, if you do tend to be out and about while your little one is still nursing, the design of the Milk Snob cover makes it very easy to slip on and off. As your baby grows, they may try to pull blankets or whatever else you might use off of their body, and having a product that keeps you covered may be necessary.
Quality Activity Mat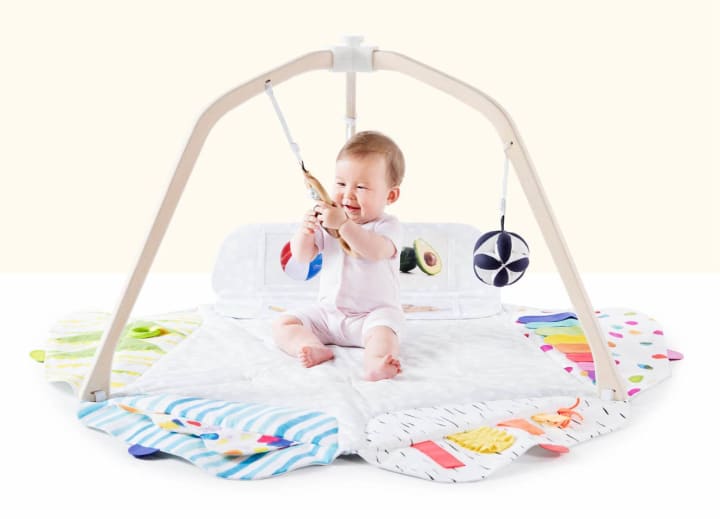 With a desire to help the cognitive and physical development of babies, Jessica and Rod created the Lovevery Company after much research. Their specially designed kits and play gym not only provide babies with a safe area to play, but tools and guidance for them to explore.
The play gym comes with balls, rings, interchangeable cards, and much more. It features five developmental zones around the mat, to focus on the senses, colors, imagination, and exploration.
Comfy Labor Wear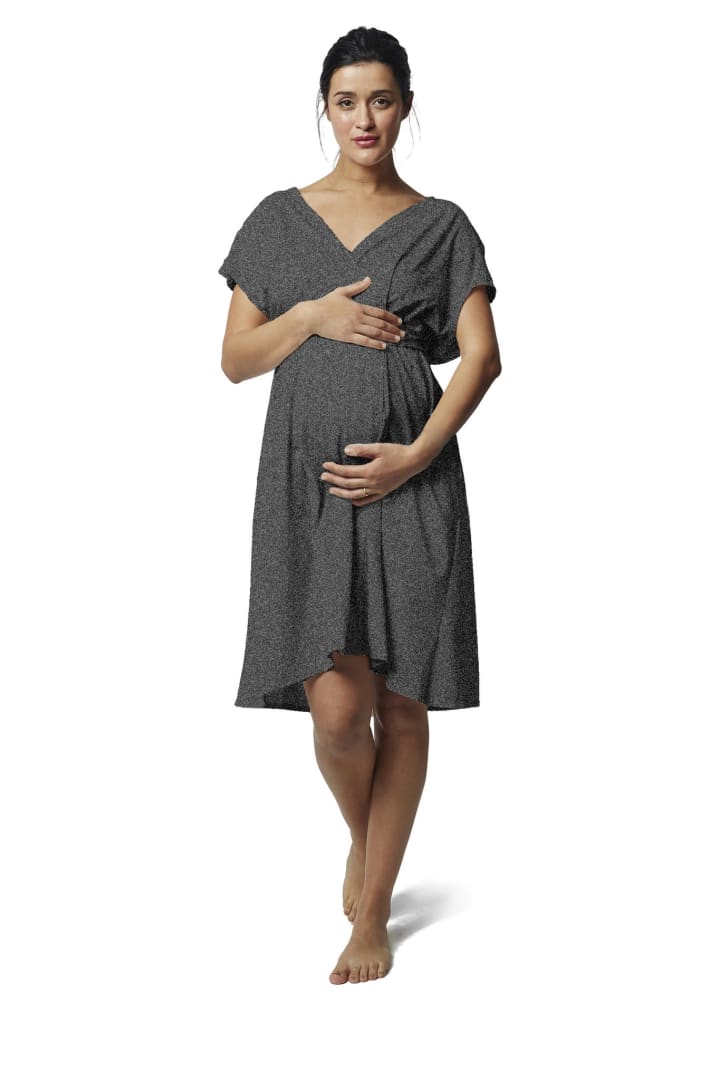 These Pretty Pushers labor gowns are not only stylish and comfy, but hospital approved as well! They feature all of the access points that hospitals and doctors may require, without sacrificing comfort and privacy, which can be pretty important to some women during what may be a lengthy delivery. They are also made from 100 percent cotton, which means if you are so inclined to throw it away after your delivery journey, it won't be environmentally damaging!
Items to Leave on the Shelf
Baby Seats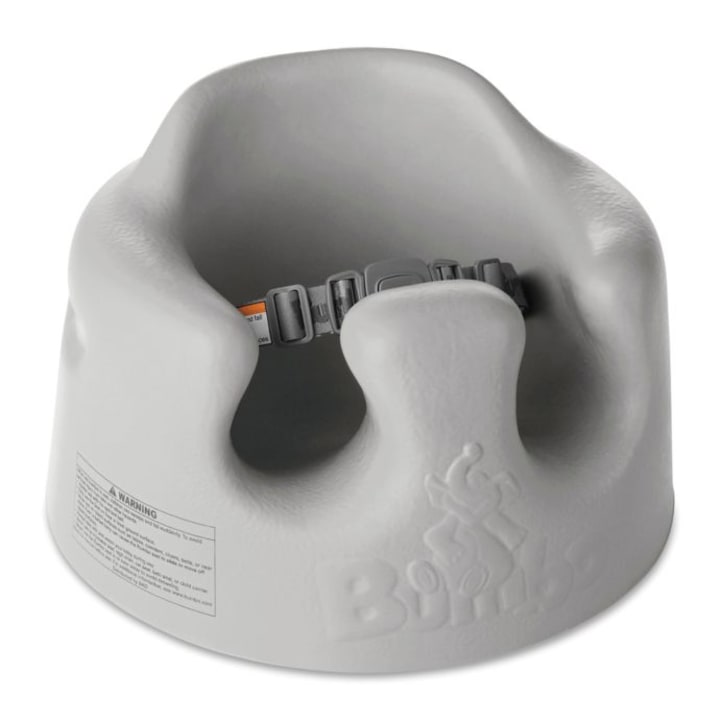 Listen. We get it. Sometimes we get busy, and we need a place for baby to be safe and still, while we scarf down that food we finally got to heat up for the second or third time, or start the mountain of laundry that's been forgotten. Please don't take it personally if you have used them, but these seats are harmful to babies' physical and cognitive development. As an early childhood and elementary educator, I find it important to explain the issue with parents.
The first three years of our lives are crucial for our development. Though not every child develops at the same rate, or in the same sequence, there is generally a progression of developmental milestones that need to be reached before the next one. At around two to three months, we learn to hold up our heads. This is when most companies say you can start with the "baby chairs." However, it is still months before babies would naturally be developmentally ready to sit on their own. Those valuable months need to be used to strengthen abdominal and leg muscles, as well as trunk control. Without that training, babies may develop delays and even disabilities.
Crib Bumpers
While frilly, cartooned crib bumpers and fabric diaper stackers used to be all the rage, new research has shown that bumpers may not be as safe as we once thought. It is now recommended that infant cribs be empty of everything except baby—swaddled or in a sleep sack. As babies learn to roll over, there is a risk of suffocation, if they roll their face into the pillow-like bumpers accidentally. Although some new designs seem trendy and adorable, there is really no longer a need for bumpers, given the added risks they generate.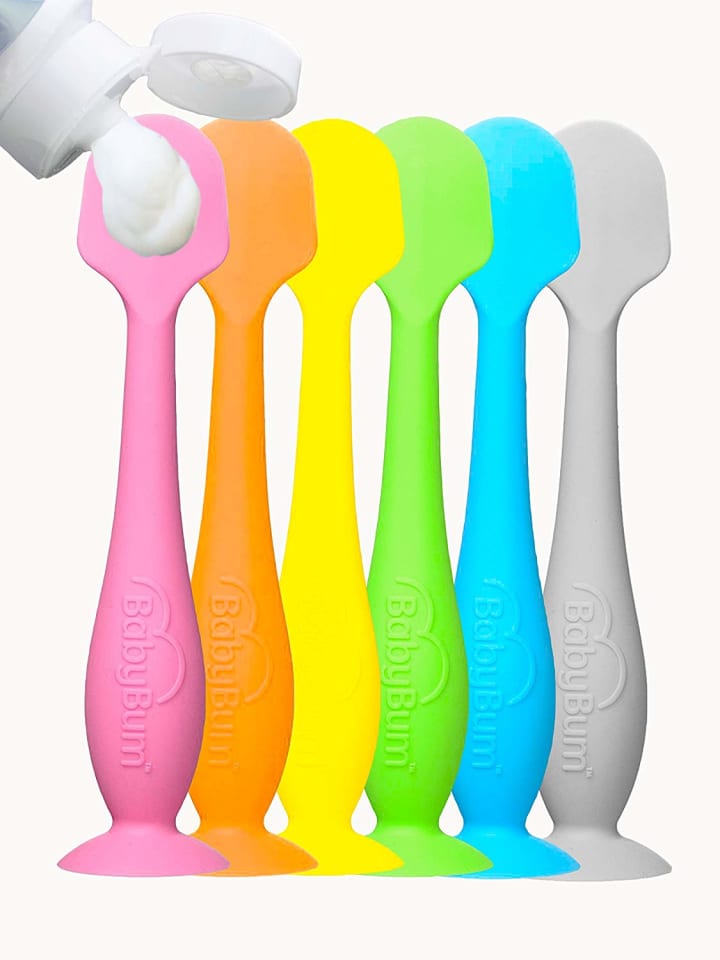 P.S.
Something I have learned from my family and work is that every child is different. Everything on both of the lists could either work or fail with each individual child. As parents, caregivers, and guardians, it our job to get to know each of the children in our care individually and see what works for them. It may sometimes be frustrating, but they are worth it.
Pictures are sourced from Google and licensed as free to use or company websites.
If you enjoyed this article, please feel free to leave a tip. Anything can help as I try to deliver all kinds of interesting content to readers. Please consider reading some of my other works, and I thank you so much for the support!
product review
Just a writer, teacher, sister, and woman taking things one day at a time in a fast-paced world. Don't forget to live your dreams.