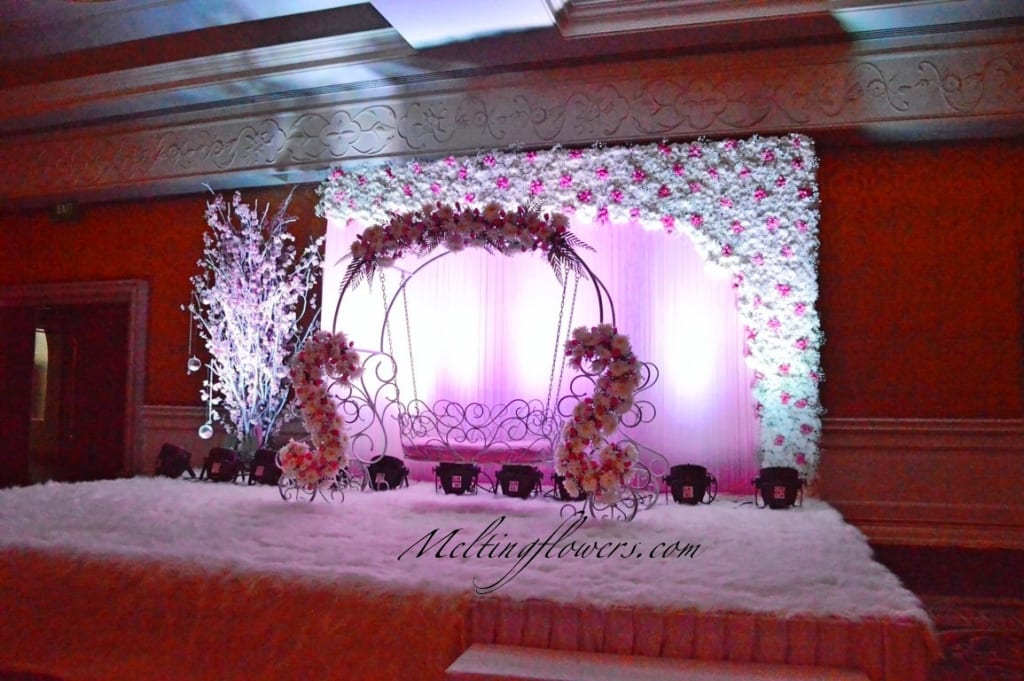 Naming Ceremony Backdrop Decorations
No matter which sort of decoration you choose, when it's about the naming ceremony event of your little one, the decoration should be appropriate and eye-catching. But executing a perfect naming ceremony decoration is not an easy thing as it includes a lot of things to consider. After all, it's the ceremony where your little bundle of joy would be introduced to the world. Hence, the decoration of this big day should be grand.
There are thousands of decoration ideas that you can choose for your little one's naming ceremony, but creating a suitable decoration can be seen tough sometimes. Therefore, we are fetching some exciting decoration ideas that could make the naming ceremony of your little champ ever-memorable. These decoration ideas are not only trendy but can be cost-effective too. Let's start with the facts.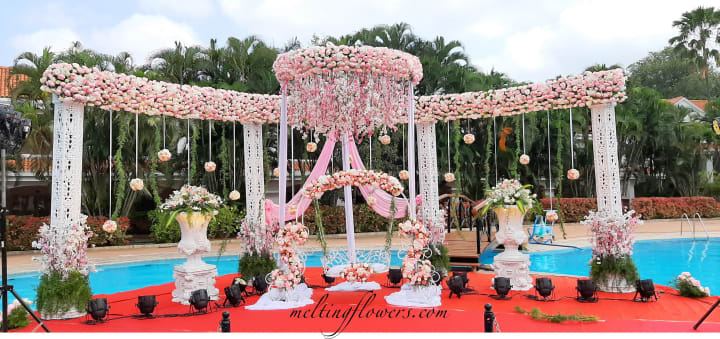 Flower Crib Decoration
The first decoration idea for your little one's naming ceremony is nothing but the flower crib decoration. This is an excellent decoration idea for the naming ceremony of your little one. When it comes to the matter of flower crib description, it can be of two types. You can decorate a crib with beautiful flowers and other decorative items or you can select a flower-shaped decorated crib for your baby bud.
For this decoration, you can select flowers like roses, orchids and hydrangeas. You can combine white and yellow roses to create a beautiful flower crib which can definitely increase the beauty of the entire celebration. You can hire the best flower decorators for getting the perfect decoration.
Canopy Decoration
Another trendy decoration idea for the naming ceremony celebration of your little one is none other than canopy decoration. You can drape a cloth canopy around the crib or select flowers for decorating the canopy around the crib. Bright flowers like sunflowers, jasmine and marigold are perfect for decorating the canopy.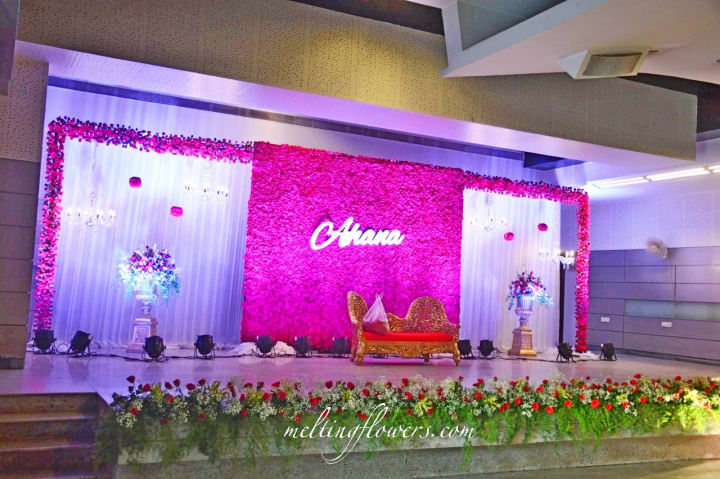 This sort of decorated canopy can easily get attraction from everyone in the occasion venue. If you are looking forward to having a conventional decoration idea, this canopy decoration would be a great choice.
Basket Decoration
Are you looking for an out-of-the-box decoration idea for the grand celebration of your baby's naming ceremony? Do you get tired of watching the same traditional crib decorations? If yes, then basket decoration can be the ideal solution for your boredom. A basket can be gracefully decorated with a bunch of flowers like orchids or lilies and other decorative items like clothes, leaves and many more.
For eye-alluring basket flower decoration, you can decorate a basket itself or can make a cradle with the basket. For those who wish to decorate their baby's naming ceremony celebration in a more urban and sophisticated way, basket decoration can be an ideal solution.
Peacock Themed Decoration
If you wish to make the naming ceremony of your little one special with a touch of Lord Krishna and the best event decoration in Bangalore, select a peacock-themed decoration. The peacock theme not only generates bright and beautiful colours but also symbolises the purity and innocence of Lord Krishna.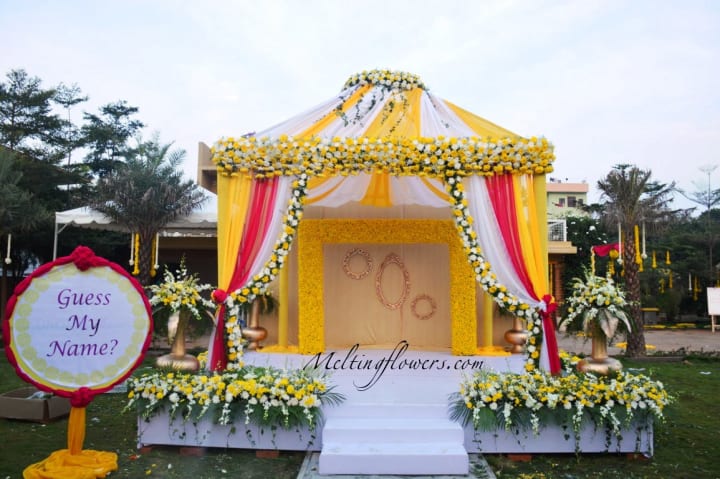 So, with peacock feathers and bright flowers like marigolds and roses you can draw gorgeous colours to your baby's special event. If you wish to make your baby's naming ceremony special with a touch of Lord Krishna, this peacock-themed decoration is the best option for you.
Fairytale Decoration
When it comes to the matter of your baby's naming ceremony decoration, the most distinguished one is the fairytale decoration. For creating a fairytale decoration, you just need a well-decorated crib, fairy lights and some decorative items. Generally, white flowers are believed to be the best for this generation. Hence, you are required to select flowers like roses, orchids or hydrangeas. When choosing the colours of the flowers, select light colours like white, light pink or yellow.
So these are done of the best decoration ideas for the naming ceremony of your little one. The naming ceremony happens only once in a lifetime, hence, it has to be ever-remarkable to make it an interesting one, follow this article and hire the best flower decoration in Bangalore.
Reader insights
Outstanding
Excellent work. Looking forward to reading more!
Add your insights