Dear Terrill
You're a winner...and I love you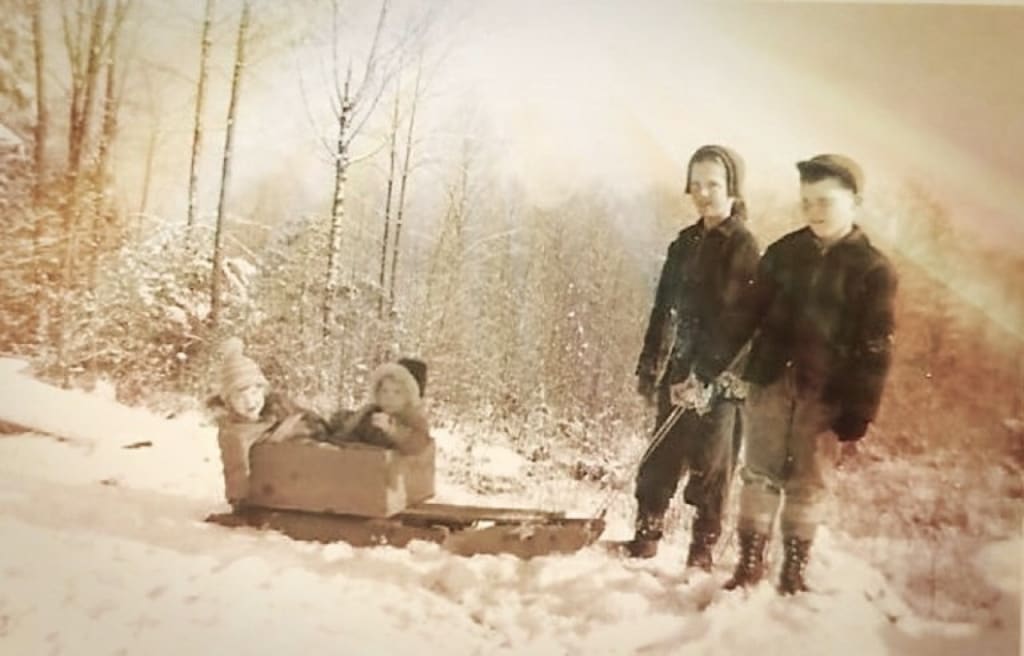 Terrill & Dean pull Leah & Marie; mid 50s
When I read West of the Pecos, I realized you're not much like its heroine, whom you're named after. Terrill is a beautiful name, and Dad (who favoured Western novels) thought it perfect for his first born. It was and still is. So, regardless of differences between you and your namesake, I sought out a few lines about the fictional Terrill that could describe you also -
"You're one of them greatest of women."
Minus the Western grammar and twang, you are quite simply - great. When you were a teenager, your athletic prowess was legendary in our hometown. On the podium you received silver cups, shiny medals, blue ribbons. I was an admiring little kid and you were my heroine. Your growing collection of track & field trophies cast beams on our living room walls when the sun hit their metal. But none of them could outshine you.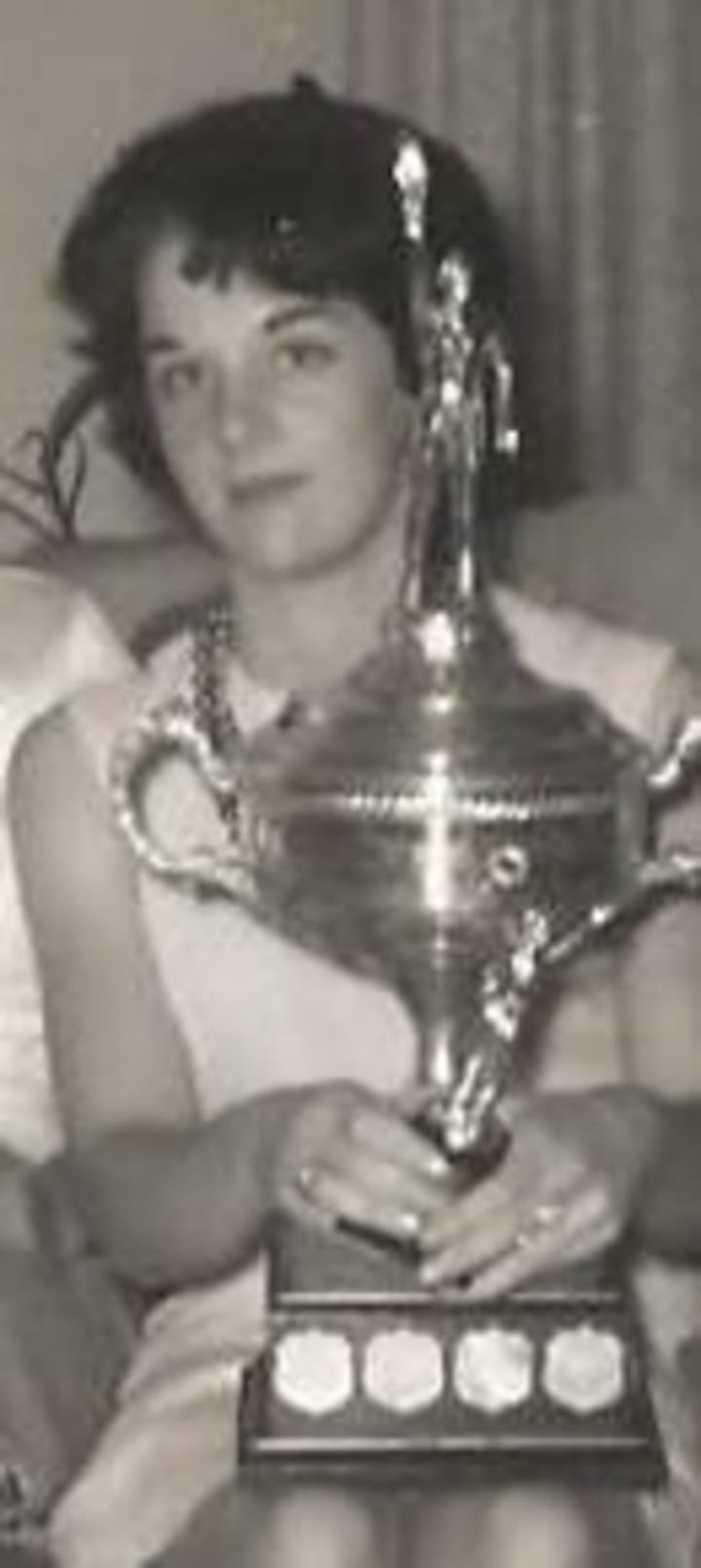 When you became a wife and mother, I remained in awe of you. You were a stylish young woman with four lovely children. And you juggled your domestic duties like Annie Oakley tossing her guns in the air and catching them in her holster. Deft and inspiring.
And all the magical things you shared with me when I was little, you went on to share with those lucky heirs of yours (your children and their children and their children): building fairy houses, painting masterpieces, baking cookies, making fern crowns. Your creative and artistic skills matched your abilities on the track and inspired my own artistic output.
"That's just it, Terrill. Yore nerve, yore spirit, yore faith. You beat me all hollow."
You're definitely made of nerve and spirit. But beating someone "all hollow" doesn't sound quite like you. You could beat someone in a race or at the long jump, but you'd never render them hollow. And then, there was your famous "Beat You To It" moment.
Your son Jon was in a grade nine program meant to inspire learning in kids. But the teacher was having the opposite effect on him, crushing his spirit and tromping on his self-esteem. So one morning you marched down to the school office and had him taken out of the program. When the teacher saw you and Jon at a school event that night, she launched into a litany of everything she found wrong with her student. You then asked if she had anything good to say about your son. "No," she snapped. "And I will have him removed from my program." With steely resolve, you punched out four words: "Beat you to it." You turned on your heels and vamoosed, leaving the teacher standing in the dust like a forlorn heifer.
Later, Jon would tell me: "That teacher was like the principal from the movie 'Uncle Buck', and my mom played the part of John Candy very well."
You would face down many challenges through the years when it came to your progeny and their progeny, etc. That's the kind of person you are - bold, fierce, unafraid to stand up for what's right. You also make really good coffee and have a great sense of humour - both of these qualities I benefitted from numerous times as I entered my tumultuous teen hood.
You helped me out of many scrapes during those years, and you did so without commentary or unwanted advice. You'd pour me a cup of java from the ever present pot on your stove and make no judgments. Over your excellent brew, you turned tense moments into laughter. For the coffee, the understanding and the laughs, I am eternally grateful.
"A girl as lovely as an angel - and as good."
Those words describe the pinnacle of fictional Terrill's life, whereas for you they are merely baseline descriptors. You can't only be lovely and good in a world that doesn't respect women. Raising your kids in the 60s, the struggles you faced were monumental, but like a powerhouse of maternal will, you prevailed.
You were (and are) an angel, but also what some would consider the opposite when you needed to be. The critics of mothers, and in particular single mothers, are legion. And often harsh. And there was no dearth of such for you, a young, divorced mother of four. But you persevered with optimism and an unwavering support for her brood. No wonder they've all grown into adults as fine as you.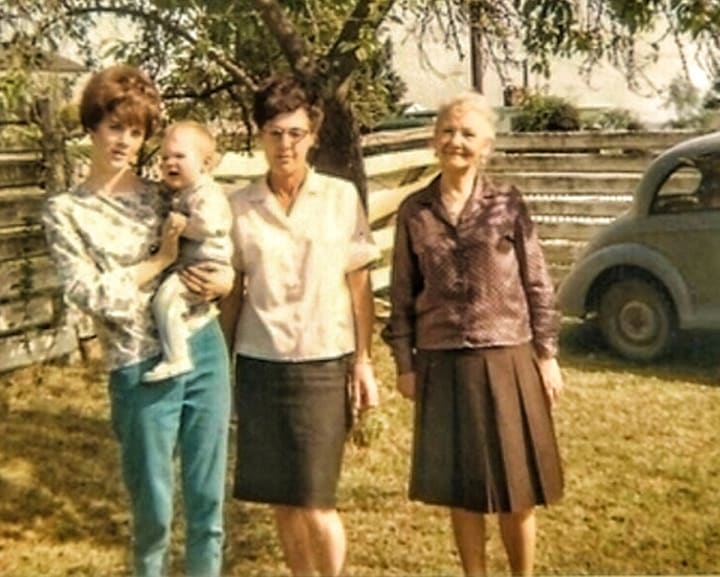 You probably got some practice for your parental role by being a caregiver to your three younger siblings when we were growing up. Among other great capers, you led us on forest adventures, teaching us about budding plants and fairy ways. In winter, you and our brother hauled a sleigh-full of wee siblings through the snow, and in summer you collected shells with us on the beach.
Christmas mornings, those wee sibs grabbed their stockings and headed for your bed. There, wrapped in blankets and exploring the contents of the stockings, we felt the magic of the day. You added to it with the best gifts ever, usually homemade. One year, you filled two very tall, decorative bottles with Smarties, tied ribbons around their necks, and put them under the tree for your little sisters. Endless candy in a giant, green Genie bottle with a teardrop stopper. Heaven for a eight year old!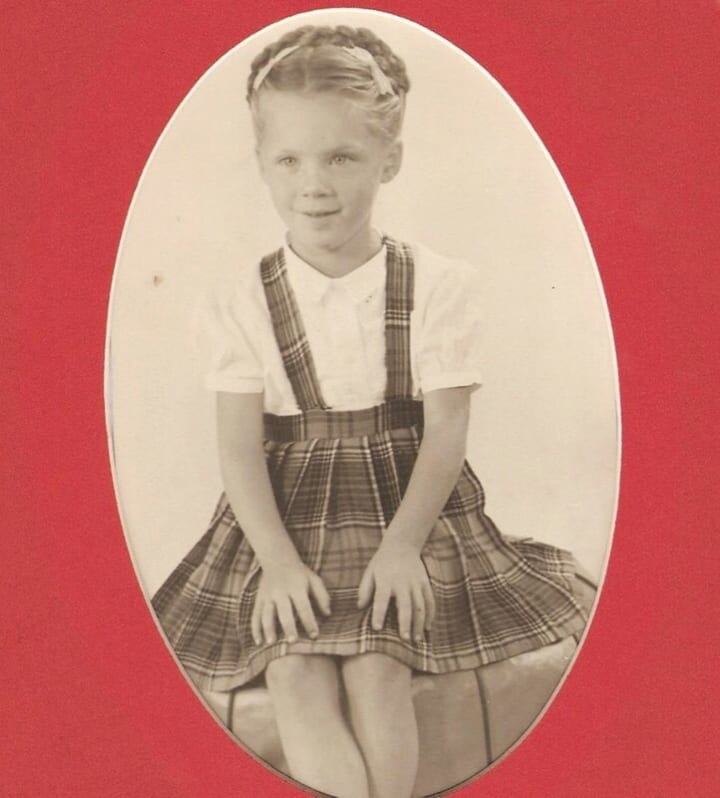 "Her face glowed and her eyes sparkled."
With your blue eyes and freckled nose you could light up any room you walked into. Still can - and do. But with you, it's more than just appearance - it's your strength and wisdom, your heart and soul, and a certain sweet mischievousness that looks like it showed up early in your personality. You always had sass.
"You're the real stuff, Terrill."
In cowboy parlance, my response to the above as applied to you is: "Yup!" Only someone made of the real stuff would enrol in college after her youngest could manage after-school life on his own. You went on to become a social worker and help people who were in situations like you once were – mothers raising children singlehandedly.
I can't imagine having a more compassionate social worker than you, and when I became a single mother myself and had to apply for assistance, I wished with all my heart you could've been my worker. But I live across the country, three thousand miles away from you. You wrote me encouraging letters and sent magical things in brown paper packages. Luckily for me, you still do. Recently, a fabulous hat arrived. And last year, a smooth wooden egg made from a favourite childhood tree that got cut down years ago.
Who else, I ask you, stores several rounds of wood from a maple tree, then has it crafted into a few smooth eggs for those who loved that tree? And who else sends one such creation through the mail in the cutest little parcel, with a note saying: "Who knew maple trees could have eggs?"?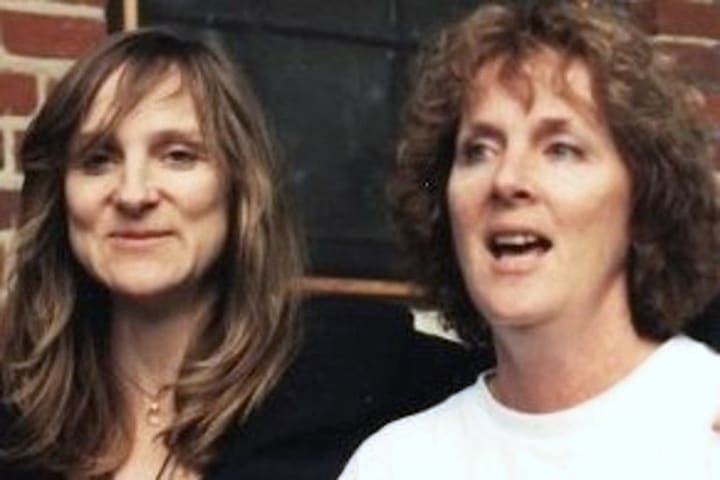 My sister Terri, that's who. Still full of sass, still my heroine, always in my heart.
XOXO

Staying at home each & every day to be there with your children as they learn and grow sounds absolutely amazing in hindsight, right? Absolutely! Who wouldn't think that it's just living the dream?! But what the world fails to disclose is the truth behind being a stay at home mom..

11/18/2020 So, grandma (81 this year) has been up my ass about keeping a journal of everything that is going on right now so here goes. Amelia is 9 and in 4th grade, Raynen is 5 and is in kindergarten and Rj is 3 and is home with me. We live in fort lee right now and my husband, Bobby (30 this year) has just had his 3rd spine surgery and now awaiting the promotion board (he is in the army) and finding out when we will be moving. I am 26 credits away from my BA in history. The coronavirus pandemic has been a pain in the ass and the 2020 presidential election was a complete dumpster fire. Yay 2020 and the best part was carol baskin and the memes from that world.

It was early October, and it was finally time for my long-awaited moose hunt. I had waited ever since I was a little girl for this opportunity, and it was finally here. So, my father, the one that looks after me, and I packed up our stuff and left our city in Alaska. We were heading to a place called Bethel, AK. After a six-hour long drive, we made it to our hunting unit. It did not feel like home to us but it was warm and cozy, like my bed at home.

As your parents age, you're probably spending more and more time caring for them. Even if they're still in good health, you may need to help them live a healthy lifestyle. Your parents may need help with everything from their health insurance to their diet. To avoid caregiver stress, taking care of yourself is also essential.

Staying home, reducing stress, and taking care of ourselves, both mind and body are more important than ever. That's why from beauty and personal care to everyday essentials and home cleaning – we've got you covered. "Avon"

Growing up, I loved the Wizard of Oz. There was something magical and timeless about the Yellow Brick Road and the passion of Dorothy to find her way home, Scarecrow to find his brain, Tin Man to find his heart, and the Lion to find his courage. All to find out that the man behind the curtain was just a man, whose hope and wisdom fulfilled all desires by encouraging everyone by exploring their own virtues.