Cost of living in Chennai: All You Need to Know
all about the Chennai lifestyle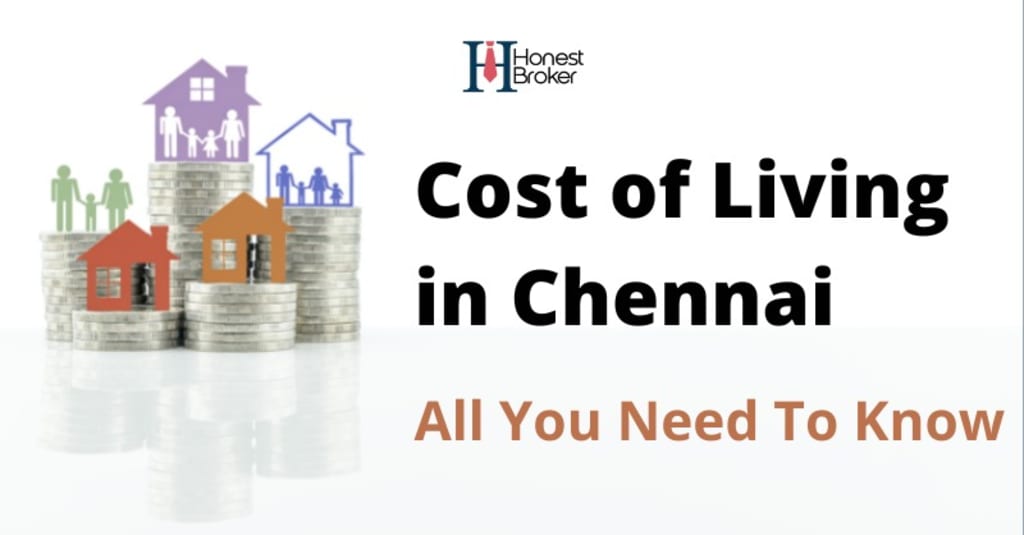 Introduction
Chennai is located on the south coast of India and attracts the most foreign tourists to India. Chennai is also ranked the safest Indian city and is a top-rated global city for its hospitality. Chennai attracts tourists as well as job seekers. This is due to the affordable cost of living and the many large companies based there. Chennai is a great place to settle down in India because it offers many job options.
Living Costs in Chennai for a Bachelor
Accommodation:
Single residents can choose to live with a paying guest or a co-living arrangement in Chennai close to their office. This will help them save money on transport costs. Most dwellings include a meal facility, which is included in the rent. These accommodations might also include Wi-Fi, housekeeping, and utility costs. It could cost between Rs 5,000 and Rs 8,000 depending on the area. You will need to pay a little more if you live in a shared apartment with your friends. This is not only for the rent but also for any expenses otherwise covered by a co-living unit. This option may be more expensive than the first.
Lifestyle Cost:
A bachelor only needs to pay for what they want. Depending on how often you go out, it may cost you Rs 700 to Rs 1000 more for each trip.
Living Cost Of Living in Chennai for Couples
Homeownership
A 1BHK to rent in Chennai costs, on average, Rs 8,000 to Rs 12,000 per month, depending on the area and the type of facilities in the household. A slightly larger apartment will be available for rent at Rs 11,000 to Rs 14,000 monthly, depending on the kind of furnishing and the location. A 3BHK apartment in the most desirable areas of Chennai will cost you between Rs 1.5 crores and Rs 3 crores. A 3BHK apartment in an average area will cost Rs 70 lakhs to Rs 1 crore. Chennai's average property price is Rs 6,116 per square foot.
Transportation Cost
If you plan to live near your office, you can save quite a bit. If you intend to drive your car for a commute, it may cost you Rs 5,000 to Rs 6,000 per month for fuel and maintenance. Public transport costs you at least Rs 1000 per month, depending on your comfort level. The maximum fare for the Chennai Metro is Rs 50. These expenses must be considered when estimating Chennai's living costs for professionals.
Lifestyle Cost
If you are a couple, you might have to pay different household costs. These include utility bills, gym membership, grocery shopping, etc. Shopping, eating out, and other expenses can increase Chennai's overall living cost. Depending on your choice and usage, this can run you between Rs 8,000 to Rs 10,000 per month.
Chennai - Is it affordable to live in?
Depending on your household size and family members, Chennai is one of India's most affordable cities. Because of the size, lifestyle choices, and differences in housing types, Chennai's cost of living is different for couples, families, and bachelors. Below is a detailed list of expenses for various lifestyles, household sizes, and household types.
Thank you