Comparing Yourself to Others Is Not Good
An Excerpt from I Am A Good Mom, Right?: And Other Thoughts from a (Slightly) Overwhelmed Mom of Two Small Boys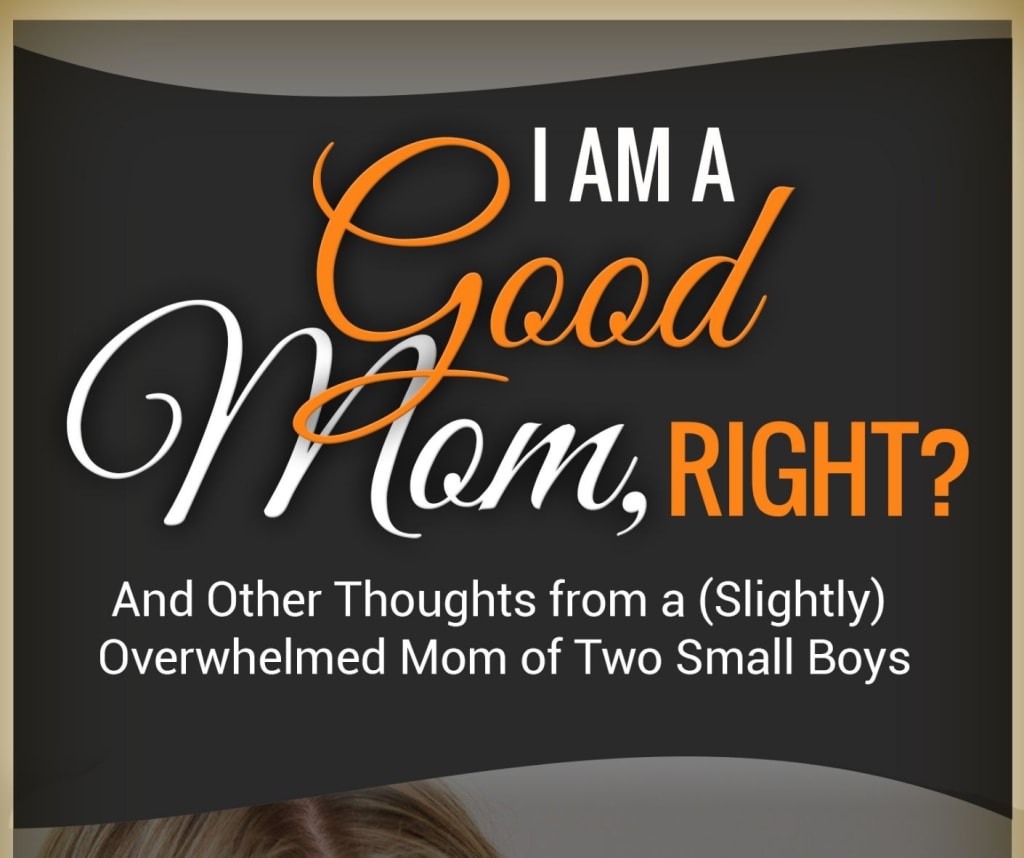 Part of the cover of my book!
Do you love reading parenting books? What about the ones that make you think that you are not alone? The ones that talk about the REAL experience of parenthood. The ones that talk about how the days seem to last forever, even though you blink and years flew by.
If you are like me (and enjoy reading books about real-life parenting), you need to check out I Am a Good Mom, Right? And Other Thoughts from a (Slightly) Overwhelmed Mom of Two Small Boys.
Here is an excerpt from that book.
Comparing Yourself to Others Is Not Good
My cousin's wife (let's just call her my cousin) just had a baby. Two months later, she looks awesome. She is back to her naturally very skinny self.
This makes me feel so awful. I have worked and exercised and starved and I still have weight to lose. She just had a baby and her weight falls right off.
I really have got to stop comparing myself to others. She is naturally skinny and I never was. She still thinks that she needs to lose weight, so I guess no one is really happy with their body after having a baby!
Anyway, she believes that no child should experience television before they are two. At our house, the television is always on, unless we are outside.
Sometimes I half watch something—while doing everything else. Otherwise, it is on for the boys. They don't usually sit around and watch it constantly, except for a few shows. For the most part, it is background noise.
Television was the only thing that got us through this entirely too long winter.
My friends all laugh at people who don't want their children to watch any television. Sometimes, you need to get something done or you just need a moment to yourself. Those are the times you sit your children in front of the television.
I really have got to stop comparing myself to others. What works for some doesn't work for others. I don't see the harm in a little television to help us through the winter and rainy days we are stuck inside.
I have several friends who homeschool. It sounds really good to me. I would love to do it.
My one friend has five kids. They have an entire room set up for school. After visiting her house, I bought a few flash cards and enthusiastically got started. I also got some colored bugs to practice our colors.
We worked for about five minutes a day for about a week. All three of us got so frustrated with each other. I can't teach my children anything!
Homeschooling is just so darn hard.
Can I also say (without sounding like a horrible mom) that I am looking forward to school so I can have a little time to get things done? I want to be able to focus on my business.
I really have got to stop comparing myself to others. Homeschooling is great for some but not others. I don't have it in me and that is fine. My children will do just fine at public school.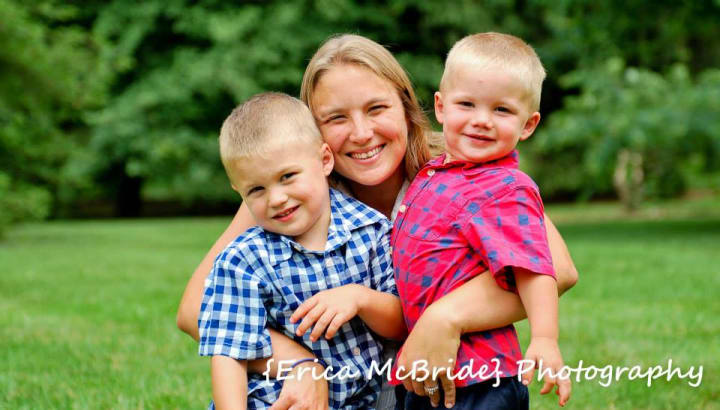 I hope that you enjoyed my excerpt. I just want to make sure that you don't feel so overwhelmed and alone. You aren't. Even as my children grow, I still find myself having days that just feel like too much!
What will you get with this book? Probably more than you ever imagined! I cover a lot of topics, such as baby weight, mom friends, working, staying home, potty training, temper tantrums, and a whole lot more!
If you want to read more, don't hesitate to head over to Amazon to check it out. It is on sale for 99 cents!
children
Small town country girl in southern Pennsylvania. Raising two boys on a small farm filled with horses, goats, chickens, rabbits, ducks, dogs, and a cat. Certified veterinary technician and writer at Virtually Shelley.
Receive stories by Shelley Wenger in

your feed