CO-incidence or What?
COVID 19 STORY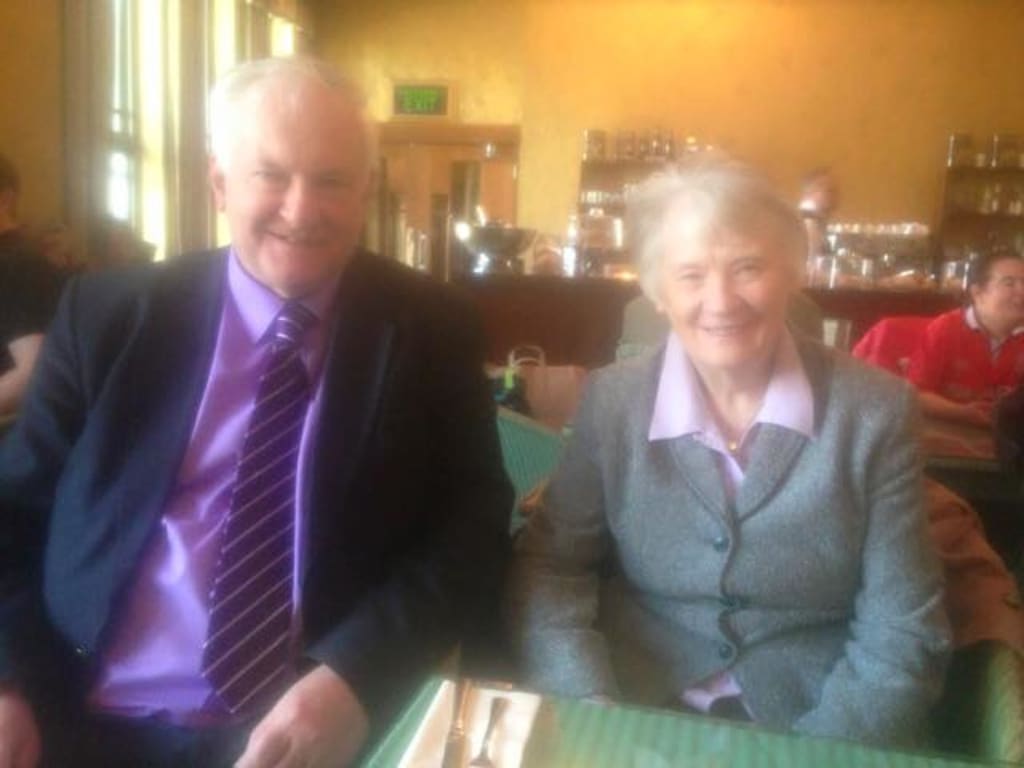 HAPPY TIMES ------DINING WITH MY SISTER
My sister died last year on the 20th January 2019. She was in a home at the time of her death, and had not been well for some time.
She loved chatting to people, and one day she rang someone on the phone, but it was the wrong number. However for whatever reason the lady she rang seemed to get on very well with Phyllis, and they decided to stay in contact with each other, and they would ring each other every week.
The lady she rang lives about a mile or so from me, and I knew the street she lived at but did not know the house number. I lived about 15 or so miles from my sister, before she moved into a home, and for some reason she was ringing someone who lived not far from me, but I am not sure who she was supposed to be ringing when she dialled the wrong number.
My sister and I got on very well and I normally visited her once a week, when she was at home, but as her health began to deteriorate, she was in and out of hospital a number of times,and then on medical grounds she was transferred to a home,as it was not considered safe for her to return home.
The lady must have been in contact with her for at least 4 more or years, and my sister used to send birthday cards and presents to her two children. In their telephone conversations my sister used to mention that I did not live far from her, but no contact was made between us.
When my sister went into a home she lost contact with her friend, and that was the end of the story as far as I was concerned.
I have started to go to church every Sunday for the morning service, but due to lockdown the world is a different place, and it's anyone's guess when the service will begin again. I am over 70 so I fall into the vulnerable category group. I decided therefore to isolate myself as I live alone, but needed to find someone who would do my shopping for me.
I found out that my church were organising volunteers to do shopping for the vulnerable members of the community, so I contacted the vicar to see if this could be organised for me. I was allocated a volunteer and every Tuesday he does my shopping. On about the fourth or fifth week, I received an e-mail from my volunteer, that really surprised me.
Normally I will send him an e-mail with my shopping list, and once he has collected the shopping he rings me to tell me he is on his way. However on this particular week he sent me an e-mail which had nothing to do with the shopping, but he wanted to know if I had a sister called Phyllis. I advised him that I did have a sister called Phyllis, but unfortunately she had died last year. After a further exchange of e-mails it became obvious that the lady they were talking about was my sister.
When I advised him my sister had died he then mentioned this to his wife. When she found out she was very upset, as she had lost touch with my sister, and had contacted several local hospitals to try and find her without success.
Quite frankly I was amazed that the volunteer who had been nominated to collect my shopping, was the husband of my sister's friend, and we are members of the same church. He advised me that I now felt like one of the family, and we have agreed when it is safe to do so, we will go out for a meal, and meet up to discuss about this remarkable coincidence.