Chapter 2: A Somewhat Dad
Uncle Vaughn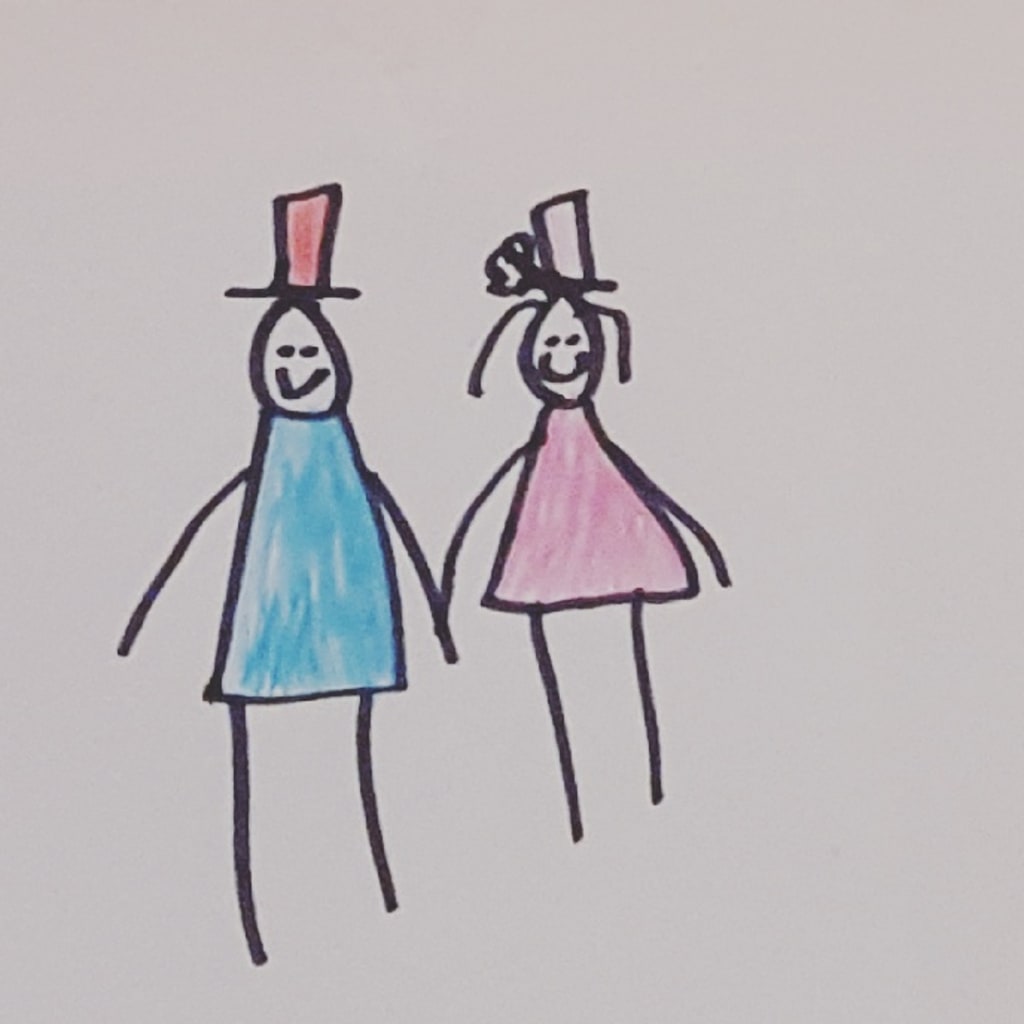 Uncle Vaughn was handsome tall, funny, and loved me. My mother dated him before she decided to get married. In Trinidad we call men that are older than us uncles. She dated a few people but, he was the first person who sat down on the floor with me and colored with me. I could not have been older than four. And I remember every detail of that man. He was pure sunshine. My heart skipped when I saw him because I knew he would pick me up and spin me around. I knew he gave a s*** about me.
After my mother married and I started school at Newtown Girls RC, at recess time Vaughn would pass by and wave to me. And he would come in the schoolyard, pick me up, spin me round, ask me how my day was, and then he would leave and go back to work. I never felt unsafe, I always felt absolutely accepted. I never told my mother of this. Because she had somebody new.
I remember him taking out a box of crayons and dumping the colors on the floor. He picked out a white crayon. And started coloring with it in front of me. I looked at him, and he looked at me. I remember his sister was in the room, she was so beautiful and funny. But she looked at Vaughn and I looked at him, and he said, "It doesn't matter what anybody thinks you can color with any color that you want and don't stay inside of the lines use your imagination. Can you see it?" And then I laughed and he laughed and his sister laughed.
I never ever forgot that. To this day whenever I see a white crayon and a box of crayons I think of him. He was pure sunshine.
When I found out that my uncle Vaughn died a couple days later, after I buried my grandmother this year, my heart stopped. I had seen him a few days before at her funeral, I hugged him. I smiled and I remembered every reason that I loved him.
Something about him and what he did for me as a child, saved me from being completely lost. He was the positive infusion for my mind at a time that I needed it. He he was the core memory that I saved, that balanced out the other memories that didn't feel perfect.
He was the moments of weightlessness, spinning around safe in the arms of a dad. He gave me the memories of a man not needing or wanting anything of me. He was the safe happy smile that could be close and not creepy.
I could not have been older than nine or ten when I was bullied in school. Some really popular girls in my elementary school dared me to jump off a really high staircase. And I did and broke my leg. I landed on my feet, but my left foot was broken and I didn't move. I just stood there with tears running down my eyes. I refused to let anybody touch me, I didn't cry out loud.
Vaughn was passing by as he usually did, he saw me standing there alone and ran up to me, he picked me up and asked me what was wrong. And then I cried.
I wish I had a dad like Vaughn.
Every day, for every moment that I wanted to feel protected, and loved. I could not have asked for better memories. Because of those very distinct, few core memories, I think I was able to hope.
So this year my grandmother passed away and then my uncle passed away. The uncle that imagined so much in my childhood could have been my father.
extended family
Trinidadian/Canadian writer, artist and musician teaches about overcoming deep childhood trauma and finding joy through meaningful friendship and truthful conversations.