Black dads, ice-cream, and inflation
A short story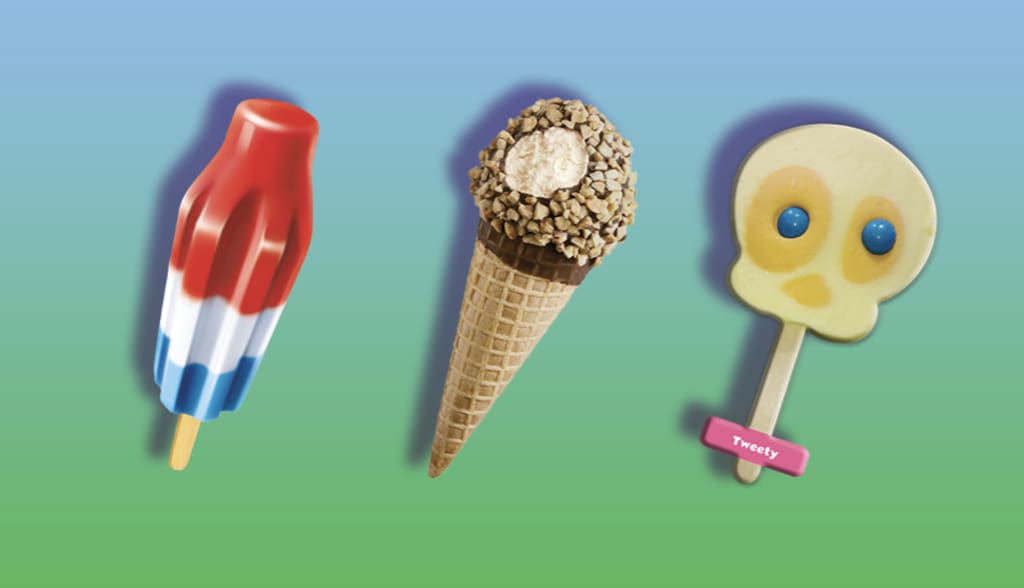 Part of baby fever is wondering which of my parents' stories I will tell. Children are like blank palette souls waiting to be colored by their experiences, and parents are like spirit guides who give frame of reference to every new color, shape, and texture. Thinking about which narratives I will perpetuate feels like curating my future children's library. When my son notices that his hair is short and his sister's is long, will I tell him the story of Genesis? Shall I give him a brief introduction to gender roles? Or maybe I will immerse him in popular culture by showing him pictures in magazines that inspired his look? Will I encourage my daughter's anthropological curiosity by delving into the history, and even the utility of long hair? Will I explain to her that vitality and fertility is signaled by long hair? Or will I let my children's hair both grow long and free, and wait until my son comes to ask my why he is different, and then should I choose that moment to reinforce to him that he is special? I think of the many ways my dad made me feel special.
When he first took me fishing, and I named the worms, and cried when he pierced their fleshy bodies, he told me it was because my heart was strong. When there were no baby dolls that looked like me in the glossy toy catalogues, and I chose the olive skinned baby doll with almond eyes that looked the least like me, my dad told me it was because my mind was unprejudiced. When my milky pale baby skin burned at the beach, and my cousins' rich cocoa turned into a deep mahogany, my dad would slather aloe vera and caution me to use SPF, and he told me it was because our black skin is the most varied, the most diverse, and it comes in every shade from the palest ivory to the deepest ebony.
I always felt special around my dad. When I was seven years old, I remember doing pirouettes on my aunt's screened in porch. It was one of those places where I didn't visit often as a child, and yet every detail was seared into my brain with photographic detail. The screen was torn in some places, and the white paint chipped and gave way to earthy colors, and yet, this was wealth to me. I hadn't developed an eye for detail that could distinguish between meticulous and miraculous. In my cotton summer dress, twirling in sunlight filtered through clouds and trees and screen, with my vibrant family all around me, the air was thick with love, magic, and privilege. The only sounds were birds, the wind, and the murmur of my families conversation, frequently pierced with jarring, raucous laughter that caused everyone to smile, stop what they were doing, and look around to ascertain what was funny. My cousins, siblings, and I would hear the tinny jingle of the truck from miles away and excitedly begin pleading for ice cream money. My dad would dig into his pockets while simultaneously giving a mini-lecture on inflation.
"When I was your age, I had my first paper route, and I used to earn fifteen cents a week, and that was enough for me to buy ice cream from our neighbor."
He pulled out a crisp dollar bill and placed it in my outstretched hands. Even as I ran across the lawn to meet the truck, I felt that this was utopia. My dad survived horrible atrocities so that I could be there, running barefoot, to a man smiling at us in a truck. At the tender age of seven I assumed everyone felt the same way I did: Amazed and honored that in only a few short generations brown men morphed from cattle, to fathers, to professors, to doctors, to entrepreneurs, to ice cream truck drivers. Surely ice cream truck drivers had the best job on the planet, delivering joy to the joy-givers. They brought magic dust to fairies. He smiled with perfect white teeth as we debated between delectable options.
The classic American Bomb-Pop, cold and sweet with gently morphing colors as it drips into a purple mess at your feet. The nutty Drumstick symphony of peanuts, chocolate, and vanilla ice cream all puddling into a waffle cone. The garishly bright yellows and pinks of soft sorbet cartoon characters with gum ball eyes. Choosing just one was one of the great decisions of my childhood. Would I indulge in the soft sweet texture of tweety bird's head? All the while anticipating the sweet bubbles I would blow? Or would I be a true bohemian and take my first bite out of the blue underbelly of a bomb pop, throwing tradition to the wind.
This is where my memories merge. Different versions of me on different days, wearing a different dress, holding a different ice cream, a different age, but always running back towards the same dad. Some days I made the right decision, and I would continue my angelic dance on the periphery of our family party. If the adults were gathered around the grill, I skipped around the flowerbeds. When they were on the porch, I did cartwheels in the yard. When they were in the house, I tucked myself into a comfortable rocking chair on the porch, and I read a story to my baby doll as the sun went down. Some days I made the wrong choice, and I envied my cousin's Drumstick, or worse, I dropped my Tweety Bird into the dirt, and I cried to my dad for more money. He explained to me that even though he had the money, he would not give it to me because it wouldn't be healthy for my body or my mind. In those brief moments of childhood tyranny, my dad remained calm and reminded me of privilege and magic. And sometimes on those days I would crave closeness, so I would watch Sportscenter from his lap, or I would ask him to help me with my free throws, or I would attempt to contribute to grown up conversations about politics. He would brag about me to his family and shelter me from my cousin's teasing until I grew bored of his grown up world, and retreated back into my fairy world of dance and play.
values
About the author
I am more of a reader than a writer. When I was a little girl my favorite book was Where the Red Fern Grows. In middle school it was Brave New World by Aldous Huxley. As a young woman it became Beloved by Toni Morrison.
Reader insights
Outstanding
Excellent work. Looking forward to reading more!
Top insights
Compelling and original writing

Creative use of language & vocab

Heartfelt and relatable

The story invoked strong personal emotions

Easy to read and follow

Well-structured & engaging content
Excellent storytelling

Original narrative & well developed characters

On-point and relevant

Writing reflected the title & theme
Add your insights