Best Christmas Gift Ideas for Grand Moms
Christmas gift ideas are never that hard to come up with, but for grand moms, it might be quite a task. As they age, there is very little that may impress them and be meaningful. You have to know them well enough to be able to impress them.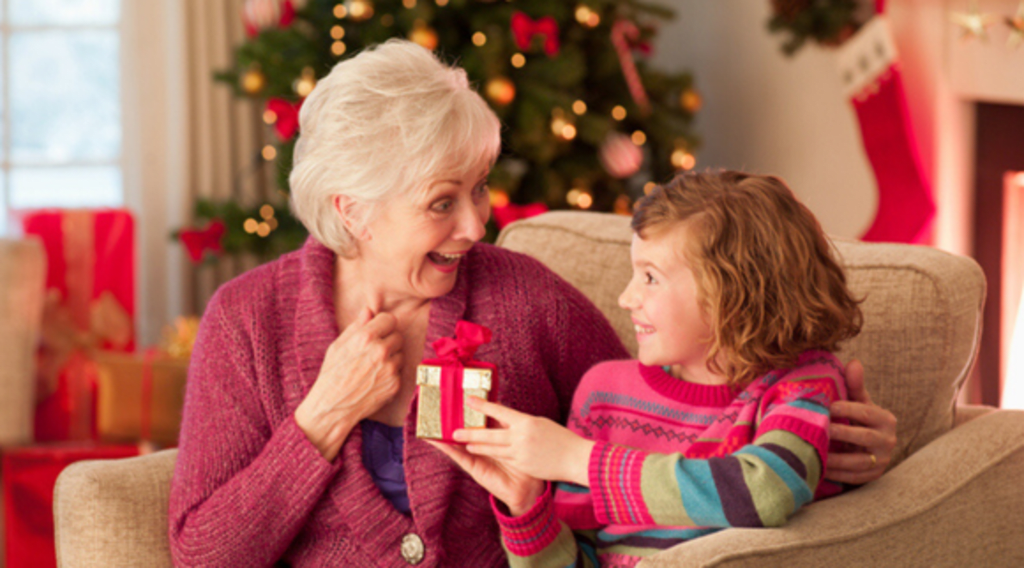 Have you ever thought of getting your grand mom a unique Christmas gift? Maybe a turkey air fryer or a pair of matched pajamas? Most of the time, we tend to think that other than the shopping you give to your grand moms, a Christmas card is the best complimentary gift you can add on top. It doesn't have to be this way all the time; though they may be hard to please, there are unique gifts that can make them happy. These Christmas gift ideas can help you find something suitable for your grand mom this festive season.
Mayberry Slippers
Mayberry slippers will leave your grand mom smiling to the New Year. The warmth and softness in them make feet to be so comfortable. Other than comfy, these slippers come in various colors. If you're able to get a pair in her favorite color, then you'll have made her even happier. Mayberry slippers are a perfect Christmas gift idea for mom.
Mug
A mug may sound like an ordinary thing since you buy her cups now and then, and you may not feel the worth in it. What if you bring her just one cup that's specifically for her with her name on it? She will always remember you for this whenever she's taking her coffee, and she will even try keeping it safe and reserved just for herself.
Porcelain Teapot
Grand moms love taking tea, and the first thing you're served whenever you visit them is always a cup of tea. A well-decorated porcelain teapot of her favorite color can make her so happy. She will still feel proud and talk about it whenever she is serving tea for her guests.
Air Fry Toaster
Christmas season is a period of festivity - that means a lot of eating and drinking with your loved ones! Most of the time, our grandparents are often restricted to the type of food to eat since they don't like fried foods. An air fry toaster is a recommendable Christmas gift for parents since they won't have to restrict themselves when the rest of the family are eating pizza or French fries. If you love poultry, then a turkey fryer will work just fine - these air fryers use air and very little oil.
A Tote Bag
Grand moms love fashion, too, and these tote bags are just adorable shopping bags that never go out of style. They are very comfortable walking around and are also easy to clean, making it very convenient to use as frequently as you wish to. Tote bags are good Christmas gift ideas for wife as they won't have to buy a shopping bag when going to the market. They can also be used for other purposes other than for going shopping.
White Gardenia Stands Mixer Bowl
This mixer bowl will just leave your grand mom head over heels throughout the festive season. It will help with her baking recipes and she would probably bake all the way to the New Year with this white gardenia mixer bowl. She might as well just leave it in an open area where everyone can easily see it. This Christmas gift idea may make her the happiest grand mom this year!
Personalized Christmas Gift Ideas
Everyone loves personalized items, probably with their pictures, names, or pet names on them, and grand moms are not exemptions. If you gift her with a personalized wooden spoon, then this might even improve her soup in the kitchen and make it sweeter. If it's a rolling stick, then she might bake for you the whole period you are there. You can also gift her with mugs, each containing an individual member of the family's image. This way, she'll always remember you all even after you travel back.
Digital Photo Frame
Great memories are always worth keeping and nothing can do that better than this digital photo frame. The traditional photo frames could only accommodate a single picture, and with them, you might find yourself crowding the walls to hang at least a single photo of each individual. You don't have to crowd the walls at grandma's home anymore. The digital photo frame can hold as many pictures as possible. You can capture a year's memory and keep it in a single frame. Is there a better way to help your grand mom keep you in their mind other than this? She will always have something to look at and smile through the day.
Conclusion
There are a lot of Christmas gift ideas that you can try for your grand mom as a way of showing your appreciation. It can be much easier if you have a Christmas gift guide with you, then it can make your work much easier. It's also very important to know what your grand mom loves, what her favorite colors are, and what she enjoys doing the most. That way, you will have an easy time choosing a perfect gift for her. It is always good if you make them feel appreciated.
Now tell us, what Christmas gift ideas for mom do you usually take home? Our moms and grand moms are special people; we should surprise this festive season. Share with us in the comments!