Best audiobooks for road trips
Going on a trip with your family is super fun! But sometimes, it can be a long ride. That's why it's a good idea to have some audiobooks to listen to. Audiobooks are like someone reading a story to you, but you don't have to hold a book or read the words yourself.
If you're going on a long road trip or just a long drive for the day, here are some great audiobooks to listen with your family. These books are so good, you'll have a long list of them by the time you finish reading this blog post!
Hey there! This article might have some affilate links that could earn me a little bit of money if you decide to buy something through them. But don't worry, it won't cost you any extra! I only suggest things that I really like and believe in.
So, Let's Go….
#1. Peter and Starcatchers by Dave Barry and Ridley Pearson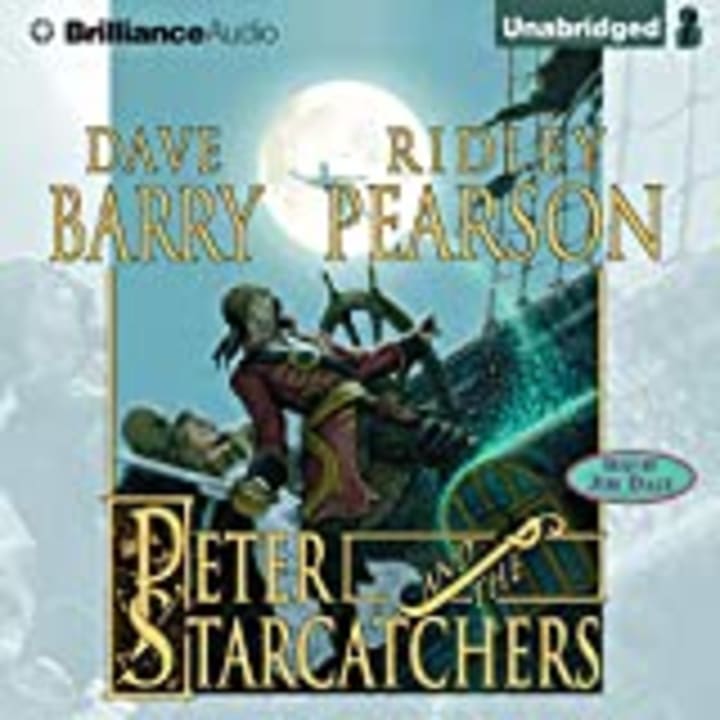 The first book on the list is a great series called Peter and Starcatchers.Dave Barry and Ridley Pearson have written a book called Peter and Starcatchers that is full of adventure and excitement. It's a great story for kids who love Peter Pan. You can listen to it on audiobook, which is read by Jim Dale, the same person who read the Harry Potter books. It's a perfect choice for kids who have finished the Harry Potter series and want something new to listen to. Get ready for a thrilling ride with your favorite characters from the classic tale of Peter Pan!
BUY NOW ON AMAZON |
#2. Percy Jackson Series by Rick Riordan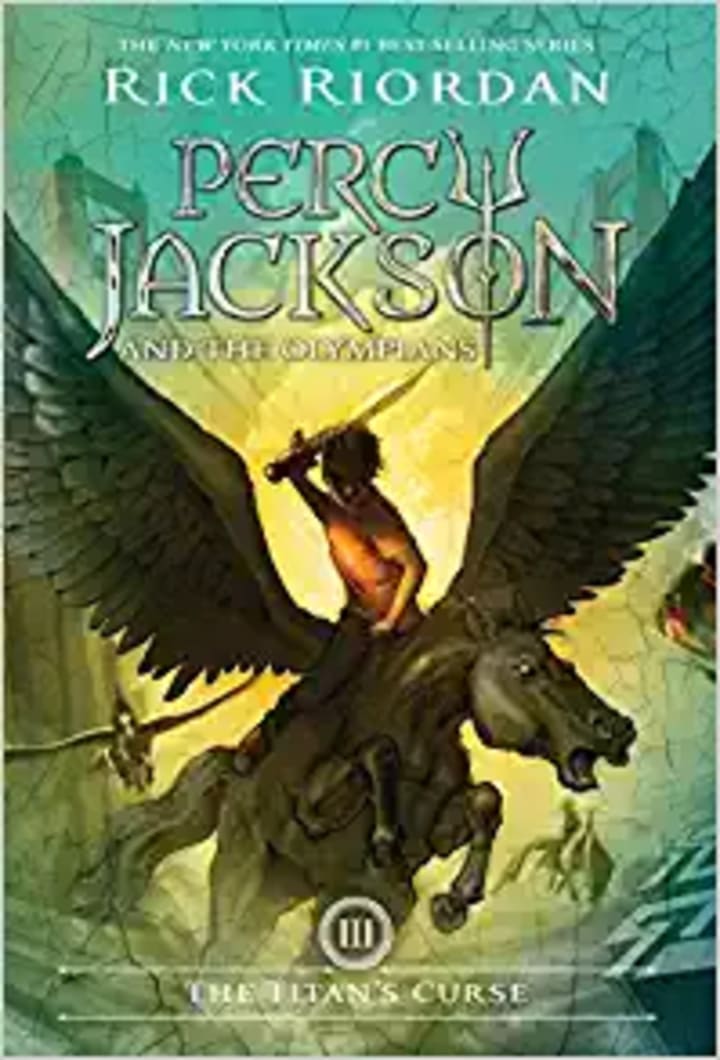 Are you looking for an exciting adventure to read with your family? Look no further than Rick Riordan's Percy Jackson Series! The main character, Percy, is a young boy who fights mythological monsters with his friends. It's action-packed and full of fun. Plus, there are five books in the series, so you'll have plenty to read during your family trip. And guess what? A new book is coming out in September 2023! Get ready for more thrilling adventures with Percy and his friends.
BUY NOW ON AMAZON |
#3. Inkheart by Cornelia Funke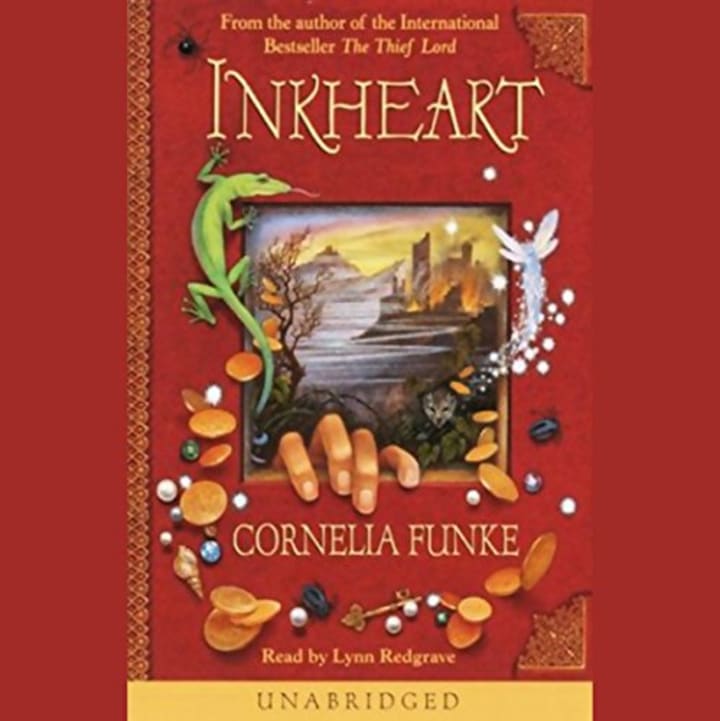 Have you ever read a book that was so good, you wished you could jump into the story? Well, that's exactly what happens to twelve-year-old Meggie in Cornelia Funke's fantasy book, Inkheart. Meggie's dad is a bookbinder, and he has a secret power that can bring characters from books to life. But when he accidentally brings a villain from a book into their world, Meggie's life is turned upside down.
If you're not into reading, don't worry! You can still experience the magic of Inkheart through Lynn Redgrave's audiobook narration. She does such an amazing job that you'll be hooked from the very first chapter. The audiobook is fifteen hours long, but trust us, you won't want it to end.
Join Meggie on her journey through a world where books come to life and anything is possible. Inkheart is a must-read (or must-listen) for anyone who loves adventure, fantasy, and a good story.
BUY NOW ON AMAZON |
#4. Red, White, and Whole by Rajani LaRocca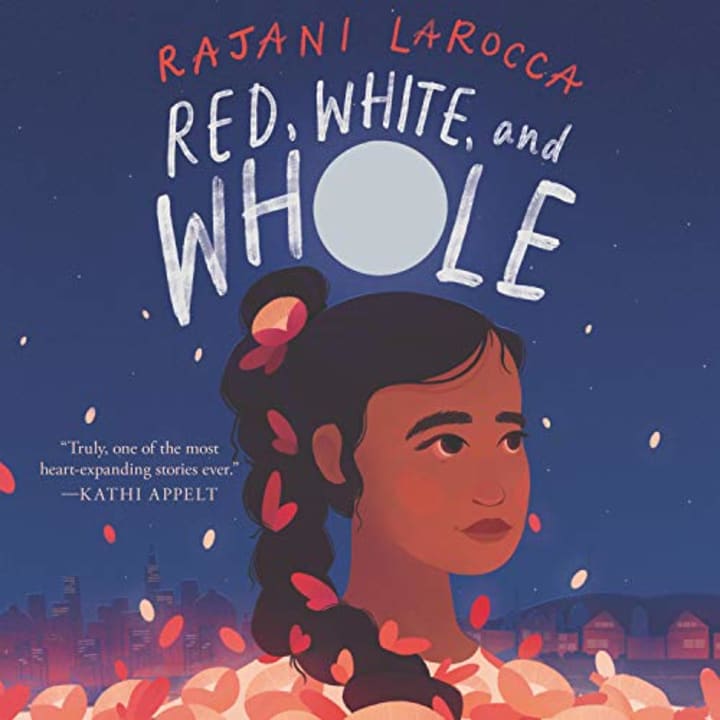 Reha is a girl who is growing up in America, but her family is from India. She feels like she doesn't fit in at school because she is the only Indian-American student. At home, she has a hard time meeting her family's expectations.
The book Red, White, and Whole is a sad story about Reha's journey to find her place in the world. It's important to have books like this because they help us understand different cultures and experiences.
The person who read the audiobook, Priya Ayyar, did a great job as the narrator. If you're looking for a book that will make you think and feel, this is a good one to check out.
BUY NOW ON AMAZON |
#5. Other Words for Home by Jasmine Warga
It's all about a girl named Jude and her mom who move from Syria to America.
Jude is feeling pretty overwhelmed by all the noise and chaos in her new home. She misses her dad and brother back in Syria, and she's not sure if she'll ever feel at home in America. But then she starts making new friends and getting involved in school musicals, and things start to look up.
This book is really special because it talks about some serious stuff, like war and corruption, but it also has a lot of fun moments that kids will love. It's all about Jude's journey of self-discovery and finding her place in the world.
So if you're looking for a good read that will make you think and feel all the feels, it is definitely worth checking out. Happy reading!
BUY NOW ON AMAZON |
#6. My Jasper June by Laurel Snyder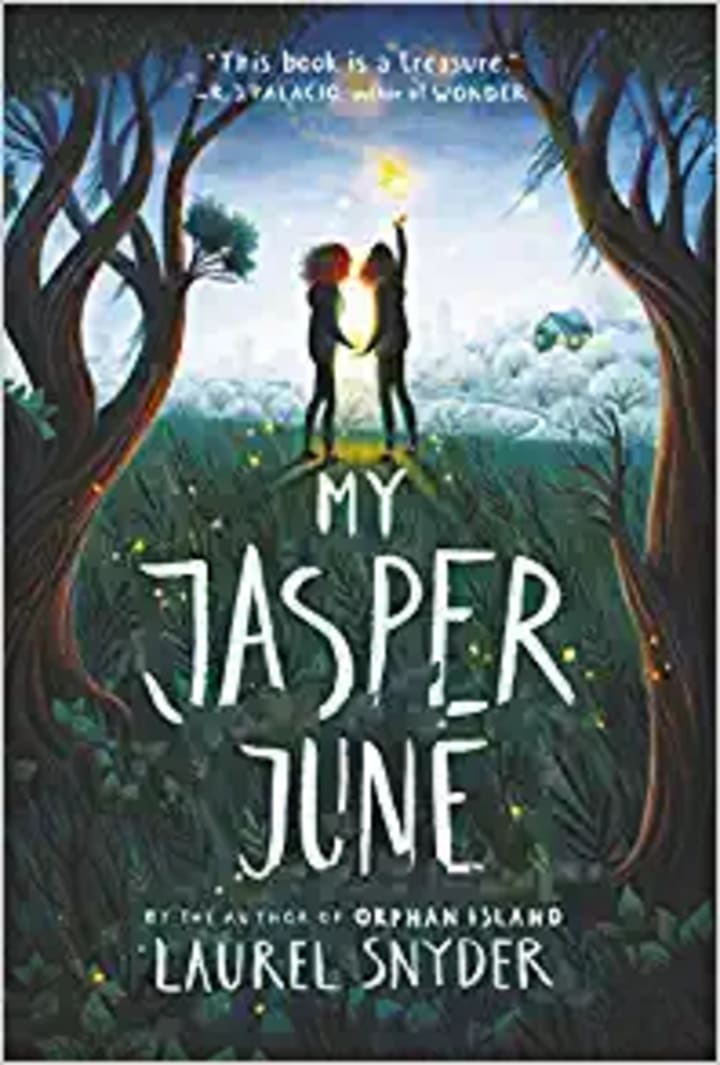 Laurel Snyder wrote a really cool book called My Jasper June. It's about a girl named Leah who feels really lonely after something really bad happens. But then she meets Jasper, who is 14 years old and becomes her best friend. Jasper is really cool and has a magical vibe.
I loved this book so much! It's all about friendship and dealing with tough stuff. It's really special and touching.
BUY NOW ON AMAZON |
#7. Matilda by Roald Dahl
I really love Roald Dahl's books! They're perfect for kids like me. I especially love Charlie and the Chocolate Factory and Fantastic Mr. Fox. They're so much fun to read!
But my absolute favorite book by Roald Dahl is Matilda. It's about a really smart girl who loves to read and learn new things. She's also really brave and uses her special powers to stand up to the mean headmistress at her school.
The best part is that you can listen to the audiobook of Matilda, and it's narrated by Kate Winslet! She does an amazing job of bringing the story to life. Her voice is clear and engaging, and it's so much fun to listen to.
If you haven't read Matilda yet, you should definitely check it out. And if you have, you should listen to the audiobook too! It's a great way to experience the story in a whole new way.
BUY NOW ON AMAZON |
#8. The Remarkable Journey of Coyote Sunrise by Dan Gemeinhart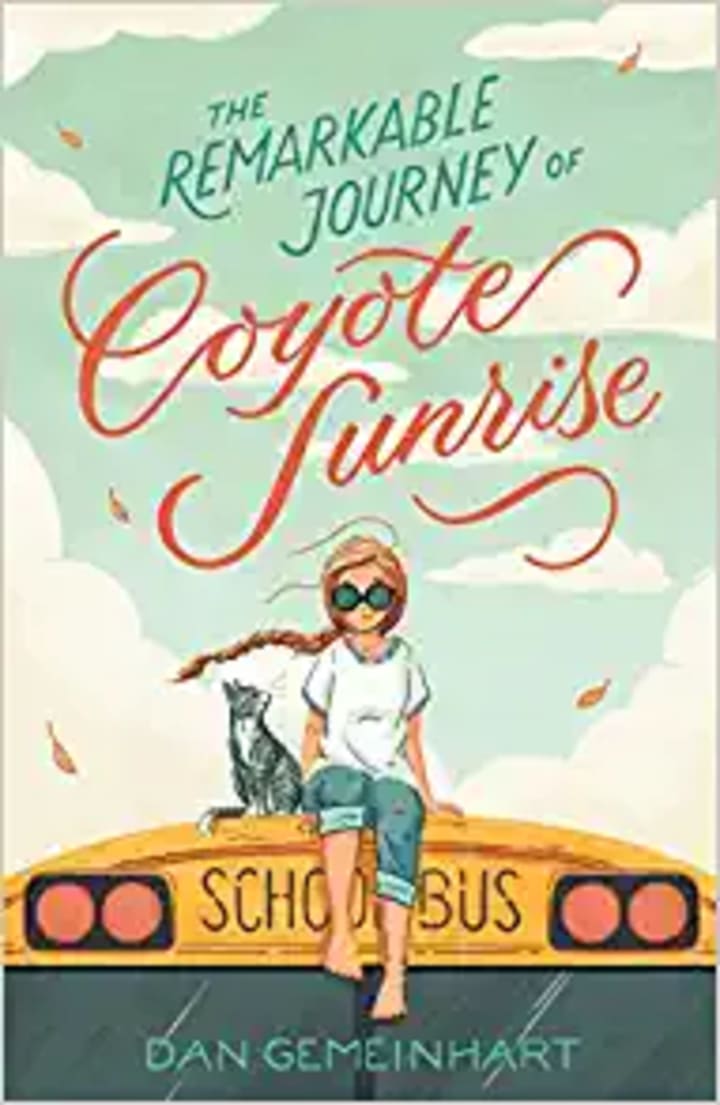 I really love listening to audiobooks about growing up these days. They're so interesting and I'm happy there are lots of them to choose from. The Remarkable Journey of Coyote Sunrise is one of my favorites because it's all about friendship and family.
The main character is Coyote, who is 12 years old. She goes on an amazing adventure to save a time capsule that's buried in her old neighborhood park. I think this book is really special and would be perfect to listen to on a long car ride with your family.
The writing is really beautiful and the story is told in a way that makes you feel like you're right there with Coyote. She's a really smart and brave kid, and I think everyone will love her.
BUY NOW ON AMAZON |
#9. Ways to Make Sunshine by Renée Watson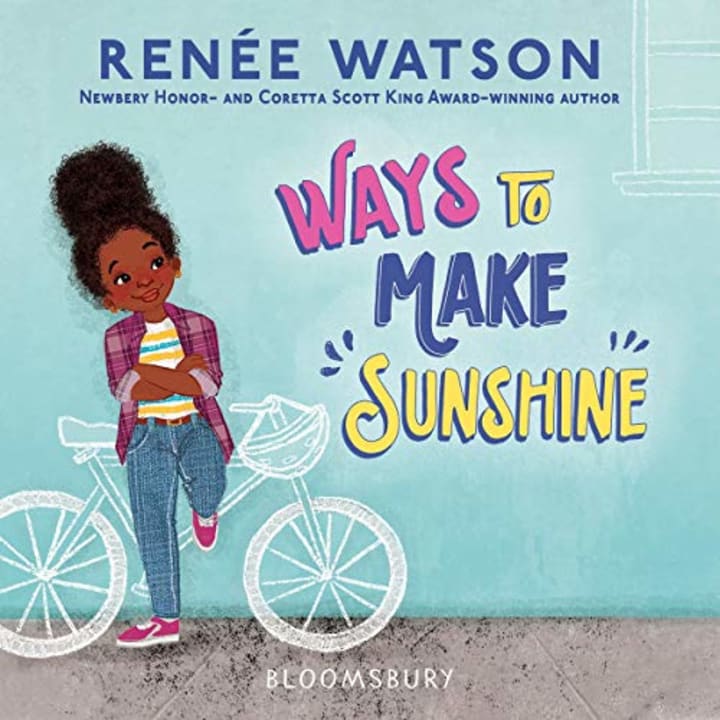 Hey there, middle schoolers! I just finished listening to an amazing book called Ways to Make Sunshine. It's about a girl named Ryan Hart who is an awesome friend. She loves to cook and is always coming up with new recipes. But her family is going through a tough time right now. They don't have a car anymore and they're moving to a new neighborhood.
Despite all of these changes, Ryan stays positive and tries to find the good in every situation. She's a great role model for kids who might be going through tough times themselves.
Ways to Make Sunshine is the first book in the Ryan Hart Series. If you like it, you should check out the second book called Ways to Grow Love. I highly recommend both of these books!
BUY NOW ON AMAZON |
#10. When Stars are Scattered by Victoria Jamieson and Omar Mohamed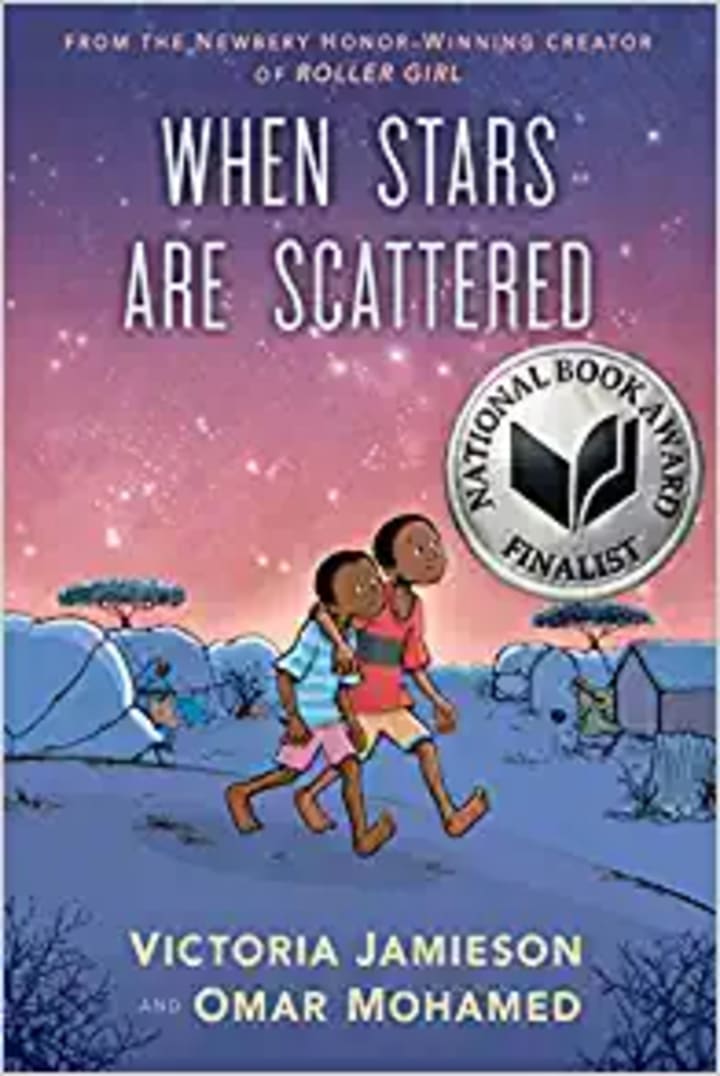 I just discovered something amazing - audiobooks with sound effects and a whole cast of people reading the story! I listened to one called Allergy by Megan Lloyd and it was so cool!
I also listened to another one called When Stars are Scattered. It's a graphic novel that tells the story of a boy named Omar and his family who live in a refugee camp in Kenya. It's based on a true story and it's really touching. I think it's a great way for kids to learn about what life is like for children in refugee camps. It's perfect for kids who are 7 years old or older.
I hope there are more audiobooks like this in the future because they're a great way to learn about different people and places. Maybe you can listen to one on your next family vacation!
BUY NOW ON AMAZON |
#11. The Chronicles of Narnia by C. S. Lewis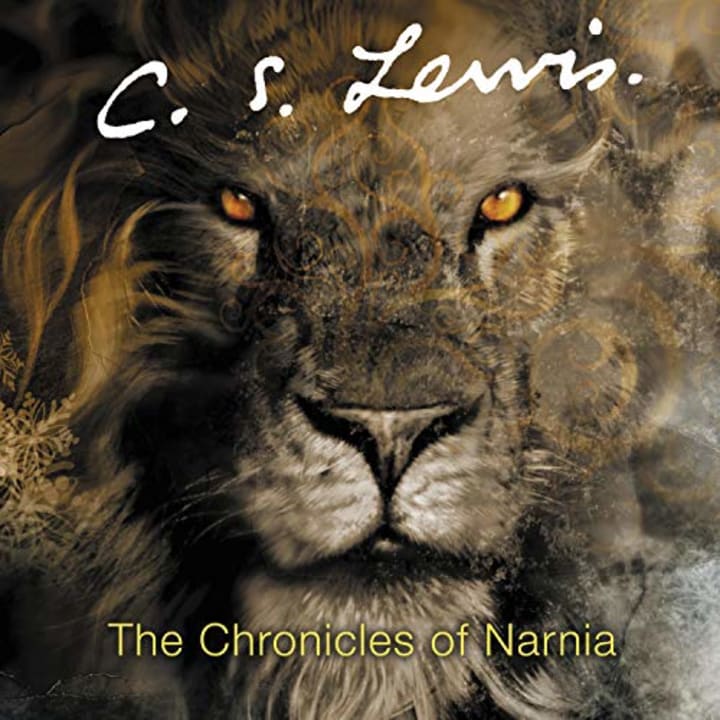 Have you ever wanted to visit a magical land hidden inside a wardrobe? Well, you're not alone! Even after seventy years, people of all ages still love the stories set in the land of Narnia. And now, there's an audio version of all seven books in The Chronicles of Narnia series!
This audiobook is extra special because it's narrated by a whole cast of famous actors, like Kenneth Branagh and Patrick Stewart. That means you'll get to hear different voices for all the characters in the story.
So if you're looking for a new adventure, why not give The Chronicles of Narnia audiobook a try? You might just find yourself transported to a magical world full of talking animals, brave heroes, and epic battles.
BUY NOW ON AMAZON |
#12. Odd and the Frost Giants by Neil Gaiman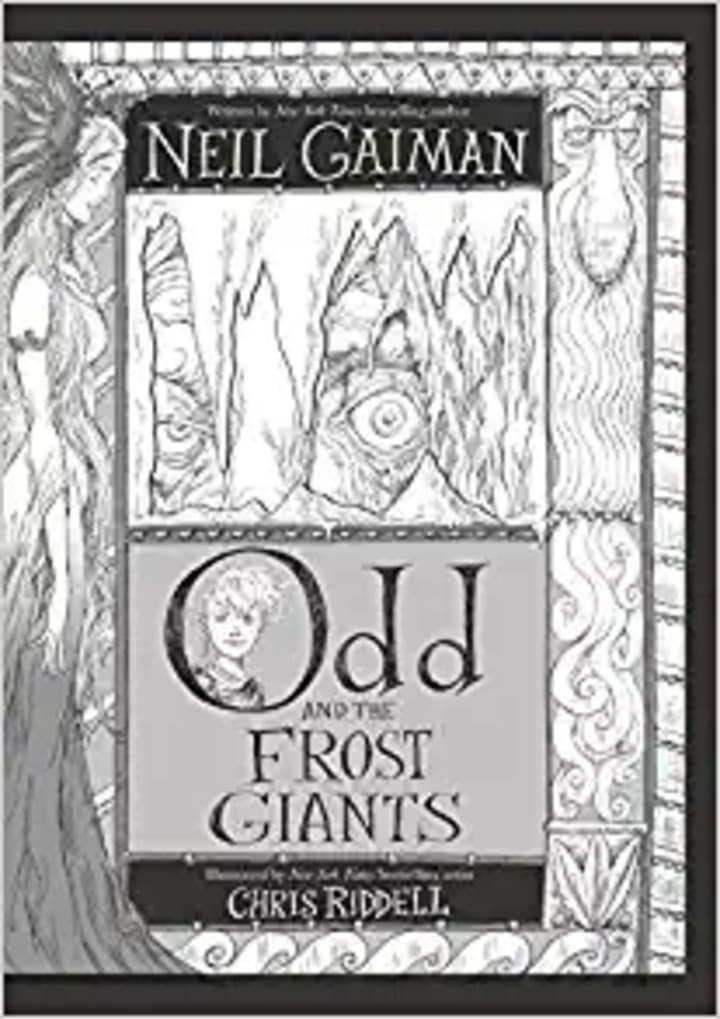 Neil Gaiman is a really cool author that I like a lot. He writes stories that are funny and make you think. One of his books, Odd and the Frost Giants, is about a boy who lives in a village in Viking times. One day, he decides to go on an adventure by himself and meets some talking animals and some powerful gods like Odin, Loki, and Thor. I love how Gaiman makes you feel like you're really there in the story. And he's also really good at reading his own books out loud, so this one would be great for the whole family to listen to together.
BUY NOW ON AMAZON |
These audiobooks are sure to keep you entertained on your road trip. Happy listening!
Reader insights
Be the first to share your insights about this piece.
Add your insights