Bad Mom
An Excerpt from I Am A Good Mom, Right?: And Other Thoughts from a (Slightly) Overwhelmed Mom of Two Small Boys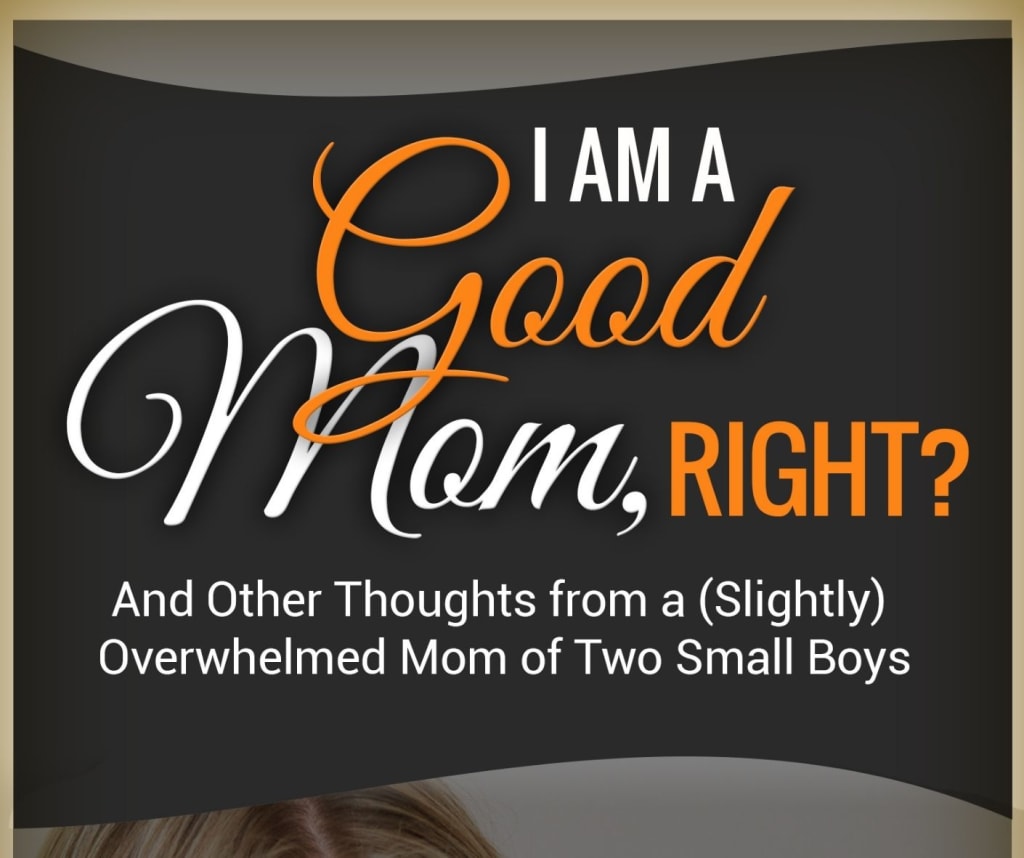 Part of the cover of my book!
I wrote I Am a Good Mom, Right? And Other Thoughts from a (Slightly) Overwhelmed Mom of Two Small Boys to help other mothers from feeling so bad. We all have good and bad days. We are all just trying to survive and get through the day. Some days are much harder than others, but we will get through, and our children will be just fine!
Here is an excerpt from my book, when I was having a REALLY bad day!
Bad Mom
I am such a bad mom. Yesterday was the worst! I spent most of it in tears.
I yelled. I spanked butts. I gave time-outs, but still the boys were awful and wouldn't listen to me at all!
The boys were fighting. They were hitting each other, which made them both cry. They were body slamming each other onto the floor, which, you guessed it, led to more tears.
Evan took his entire bowl of cereal (which he filled to overflowing when I turned away) and threw it all over the floor. He refused to pick it up, no matter how loud I yelled. I finally put him in his crib and slammed the door.
I knew that was awful, but I was simply ready to break! He quickly fell asleep. I put Cody in front of the television (which I know you are not supposed to do EVER) and took a little time to regroup and calm myself down! I drank a Pepsi, sat a little bit, and took a shower!
We went outside pretty early but, due to the rain, we were in and out all day. The boys played pretty decently outside, but they were a mess every time we had to come back in. Tonight, after dinner (which went as well as normal—taking forever to eat just a small amount of food), we took a bath, which went fine.
Then, I settled down to fold several loads of laundry. My little helpers love to take the clothing to the rooms it belongs in. Sometimes, they even help to put it away. Tonight was a completely different story.
Evan mixed up all of my folded clothes and put them into any room that he wanted. I had to start sorting and folding laundry ALL over!
I sent him to the living room and slammed my bedroom door so I could sit there and cry. My husband was in the living room. I didn't really care if he had to watch them. I was always taking care of them. It was his turn!
As I write this, I notice how horrible this sounds.
Why did I explode over laundry?
I feel so bad when I yell at my kids like that. They just don't listen sometimes. I can't help myself sometimes, but I hate doing it. I get such an awful feeling after I yell. I worry that my boys are going to hate me. This can't really be normal, can it?
We all have these days, don't we?
All I have to say is tomorrow has to be better. It has to be!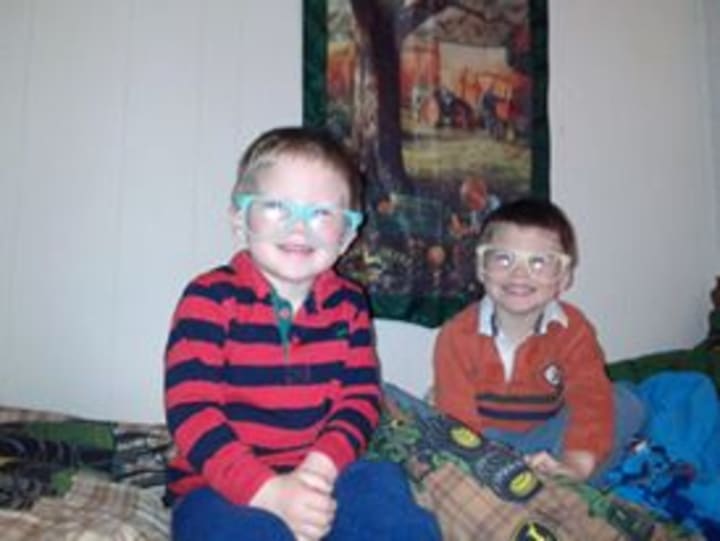 Did you enjoy the excerpt? Read something that you can relate to? Need to hear more? Don't hesitate to head over to Amazon to check it out. It is on sale for 99 cents!
I started writing my book for other mothers so that they don't feel so alone. Every mother worries all day long about how well they are doing, as they work on raising their little humans. They may feel like a bad day will ruin their kids, but I assure you that you are doing just fine. You are doing the best that you can.
children
Small town country girl in southern Pennsylvania. Raising two boys on a small farm filled with horses, goats, chickens, rabbits, ducks, dogs, and a cat. Certified veterinary technician and writer at Virtually Shelley.
Receive stories by Shelley Wenger in

your feed