Babybee Duo 2019
All You Need to Know Review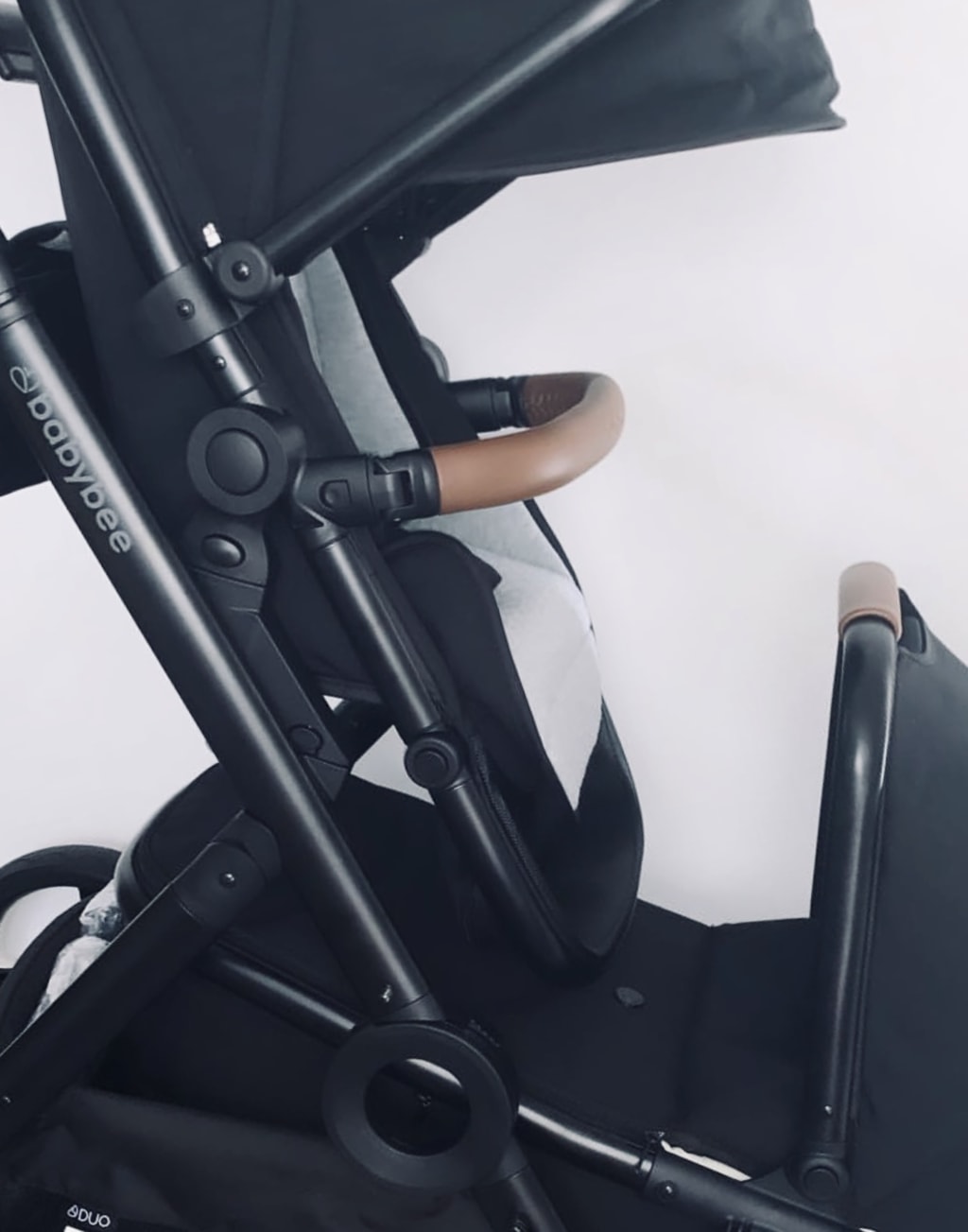 We finally get to talk about prams! Yay! And what an exciting topic that is. I seriously have a pram obsession – well I DID before I found the perfect one. And I seriously cannot wait to share it with you.
Why Babybee?
There are a couple of points that I would like to make as to why I chose and am such a proud supporter of Babybee. First of all, they are an Australian company. You honestly can't get much better than that these days. Second of all, the prams are so inexpensive for the quality you receive in return. Because they are not available in stores (online only) this helps keep costs down as you are not requiring to fork our for other expenses like store rent, employee wages, ect. Theres no surprise costs for 10,000 different accessories that you will need with Babybee either. Everything you will need is completely included within the price! They provide a money back guarantee. If you get your pram, set up up and for whatever reason you don't like it (you'd be pretty crazy not to love it) just simply pack it back up and return it for your money back. Their customer service is outstanding. We had a simple issue with the frame of our Duo pram and they had another frame shipped out to us within 48 hours to keep us rollin'.
Why the Duo?
I owned a Babybee Comet Plus with Gabriella prior to falling with Lorenzo. I had every intention to reuse this once the new baby came along, but decided very last minute that I would prefer a double pram to have for those occasions where we are out all day and Gabriella gets tired of walking, and we can just pop her into the pram rather than carry her. The Duo model had only just been released while I was pregnant so I was sure to get in quick to make sure I could snap one up! These prams seem to sell out quite quickly so make sure you snap one up when you get the opportunity to save disappointment if you miss out. I tossed up between the Duo and the Luna which is their side by side model and decided to go with the Duo as Gabriella is almost 4 and walks 90% of the time, I was attracted to the Duo as it can also be used as a single pram.
What's to Love?
Accessories. I love that the pram includes all of the accessories! Rain cover, shade cover, pram caddy, liners, everything you need is completely included. I love that the new models have a larger under basket with easy access to the front of the pram. We fit so much stuff under the pram! Gabriella even sneaks under there to sit while we are out and about on short trips and haven't packed the second seat. Another feature that I love that is so handy is the closing of the pram. There are no fiddly clips or anything like that when you are ready to pop the pram back up into place for use. Simply just grab it out of the boot and flip it up, attach the seats and you're good to roll again. The trendy design is what attracted me to the Babybee prams in the first place. They are so stylish. With the faux brown leather handle and belly bar cover, it gives it such a nice look that no one would guess that you only spent $800 on your pram. The last item that I wanted to include was the room in the seats. They are so roomy for your little ones! Lorenzo is now 3 months old and only takes up about half the size of the bassinet seat. While Gabriella is around 110cms and still fits in the toddler seat comfortably.
What's to Hate?
Theres nothing that I can think of that could negatively effect this pram. Its a dream to use. The only improvement that I would like to see would be a cup attachment for the side of the pram but thats such I minor thing and there is space in the pram caddy for this but would be nice to have an attachment if you aren't using the caddy.
The 2019 model Duo retails for $799.00 online and Babybee also offer a variety of payment methods including AfterPay and ZipPay.