Another Letter To My Little Girl
Need you to know I was always thinking about you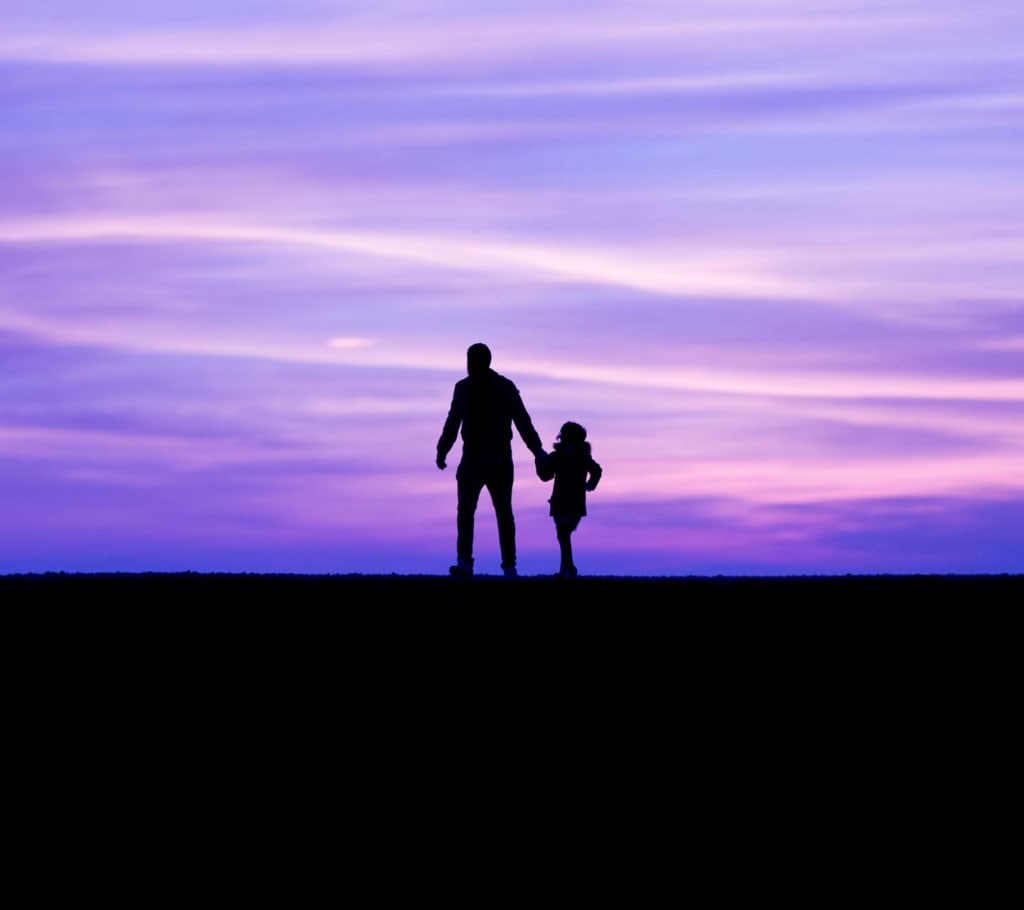 To my Guardian Angel,
Hello again Gigi, it has been a little while since I last took the time to write to you. I'm not going to lie, the last year has been a rough one. For reasons of which I am not aware, your mother has only allowed for me to see you a little over half a dozen times. I need you to know that the entire time I have been forced to be without you has really taken a toll on me. It feels like I have missed out on so much of your life. Like I have been robbed of a boat load of time that I will never be able to get back. Whats even worse is that during this period of my life (the lowest point it has ever been at) I allowed myself to be a victim, what would prove to be one of the biggest mistakes I have ever made. First your mother left me and then she took you away from me too. All of it caused me a great deal of suffering but instead of picking it up and bearing it, as the great Jordan Peterson advised, I allowed myself to be crushed underneath the weight of it. A depressing story... I know! But the good part about it is that I did not permit the circumstances to end there.
In order to get my rights as a father recognized by both your mother and the state of Florida, I had to put up a fight. After many months of court hearings, drama, and emotional turmoil, It looks like we are closer then ever to being together again. Closer than ever to putting all of this chaos behind us and looking forward to what the future has in store. The very thought of this has got your dad at working at full capacity. So that when the time comes for you to come back into my life, I will be able to provide you with the one you deserve.
I have to admit that it's a little ironic writing to you in order to prove to you that I care. You see this is the same way my father tried to prove that to me when I was growing up. My father was in my life up to the age of 5 and then something happened. I will get into the details of that at a later time but for now let's just say he decided to go to another country. I remember thinking how pathetic it was for him to amount try and make up for all the time he was away from me with letters. Now I know where he was coming from at least in that regard. Today it's me writing to my little girl, so that you know I'm always thinking about you. It takes an extra effort for me to remember that although there might be similarities in the two situations, I am not my father. He was a monster that decided to run away from his family. While I am willing to die fighting for mine. Believe me when I tell you that if the decision was up to me, you and I would be together right now. Unfortunately , in today's society, it is widely believed that children belong with their mothers. Whether I agree or disagree with that notion, I have little choice but to respect it. Your mother is a lot of things but trust me, a bad mother isn't on that list. However that doesn't mean I won't do everything in my power to have my rights as your father recognized as well.
So there you have it Gabriella, I have been there since the very first day you came into this world. Now I have to fight to make sure that I can continue to do so as you grow up. We've already missed out on so much time together I can barely stand it. The only thing that keeps me going is you my princess. I need you to know that, need you to believe it, no matter what. Just like I need you to believe that while there is oxygen in my lungs, while my heart continues to beat, I will fight to be a part of your life. I will not let this be the end of our story, no matter what it takes, I will watch you grow up. That I guarantee you! Until next time my guardian angel, you will be missed and thought about, I love you.
Your Dad,
Cj
children
Born on 09-07-95 in Miami, Florida.
Are you a fan of my work?
Follow me on Instagram @Carlos_War @Carlos_thewriter, message me for requests or

DM
Writers & Readers need to stick together, if you enjoy my work, please subscribe 😎🧐🤔🤑👽
Receive stories by Carlos Guerra in

your feed