An unbreakable bond
Dear Jane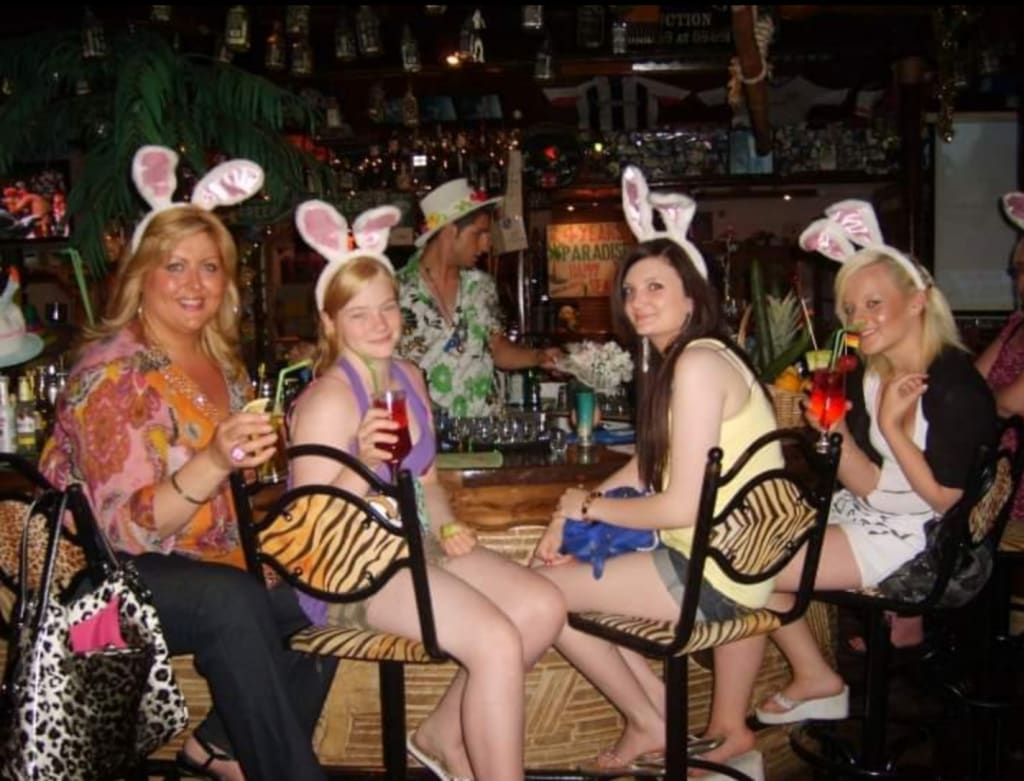 Dear Jane,
I can imagine the first thought in your head right now is why are you writing me a letter Love? You could just call me or send me a Whatsapp message. Yes, it's unlike me to write letters but fear not this isn't a dramatic goodbye or anything so stop overthinking as you do. Grab a nice cup of tea and read on.
I can't believe you have been in my life for 19 years! How on earth has that happened? I don't know about you, but it just doesn't feel that long to me. 19 years ago, we were carrying bags, boxes, and bin liners up the narrow staircase in your cramped little cottage. That was day 1, the start of the most important chapter of my life! And the day you became my foster mum.
It's hard to put into words how lucky I feel. I met you through your stepdaughter Charlotte, who was my best friend in school. You were not aware of my home troubles until you started to get to know me more and I was regularly staying over at the weekends. That soon began to turn into weekdays, and it then became a regular thing. Sadly, it got to the point where I had to temporarily live with my grandma whilst social services searched for a more suitable place for me to live. You were so kind and offered your support to my grandma. You continued to let me stay at your home some weekdays and weekends, which I loved. I know my grandma was very grateful for all the support as she found it difficult looking after me on her own.
I will never forget that particular evening when I was walking out of the school gates to see you hanging out of the window of your monster green jeep, waving at me to come over. I could see your warm smile from afar and I felt comforted by your presence. Once I had approached the car you tenderly explained the thoughts you were having regarding becoming a foster carer. I then hopped into the back seat of the jeep and shuffled in next to Charlotte. We then headed over to my grandma's house. I remember sitting quietly whilst you explained what you had said to me earlier but in more detail to my Grandma and my Auntie. Things happened so quickly, Social services were quick to agree to you training to be a foster carer whilst taking me into your care. Not long after that, I was sat in the back of the monster green jeep rushing down the narrow country roads watching the large green fields whizz by like green flashes of light. I was on the way to my new life.
Very quickly your home became my home, 3 became 4… plus 2 dogs. The transition was tough at times, I felt guilty for leaving my mum and my brother and I felt like I was being judged. The truth is I was being judged, mainly by fellow pupils at school and the mothers of my school friends. I remember the first day I went into school after I had moved in with you, Charlotte and I were in the same classes and our teachers had let the pupils know that I had moved in with Charlotte. I felt like an alien, I felt all eyes were on me. Some people saw this as a great opportunity to bully me, I was taunted for living with Charlotte and not having my own family. When I tried to quietly defend myself and explain what had happened the bullies would just get louder and call me a weirdo, a freak that mummy and daddy didn't want. You were not putting up with this nonsense, as soon as you found out what was happening you were quick to make sure it was dealt with. Things started to settle over time, people became less interested and I was able to settle into my new normal.
Our time as a new family was often challenging. What family with teenagers isn't a challenge from time to time? We cried, screamed, ignored each other and so much more but we always patched things up. The happy times outweighed the difficult times, the happiest years of my life were the years in our house on Brandon drive. That house was full of love, every pet that lived there, every foster child that walked through that front door, it was all built on your love and care for others.
You are the most generous person I have ever met, I don't just mean that in a financial or material sense. You are so generous with your time, the time you spent talking to me over the years about my childhood, trying to help me make sense of the things that had happened to me. If you hadn't spent that time talking to me, I would never rebuilt a relationship with my birth mother which I will be forever grateful for. Still to this day at the age of 31, I know I can call you and talk to you for hours on the phone about my problems or just to check-in. The difference is, I can now repay the favor as an adult and you can call upon me for support and call me with any worries you have. The relationship we once had as foster mother and daughter has evolved into an unbreakable bond, a great friendship.
You say our relationship is special, and it is. I dread to think where I would be right now if I hadn't met you. Because of you, I got the education and support I needed, I got the tools and confidence that have shaped the woman I am today. I am a successful woman living a great life because of you. Things have changed over the years, one thing that will remain the same is that I am still your little Yasmin and always will be.
To wrap this up, all I will say is thank you. Thank you for everything you have done for me! Although you are now living in another country, another time zone living another life, you will always be with me and I will always be just a phone call away or a short (ish) flight.
Yours sincerely
Your little Yasmin