An incomprehensible distance between two brothers — a review of the film "A River Runs Through It"
A bittersweet story on brotherly bond and choices in life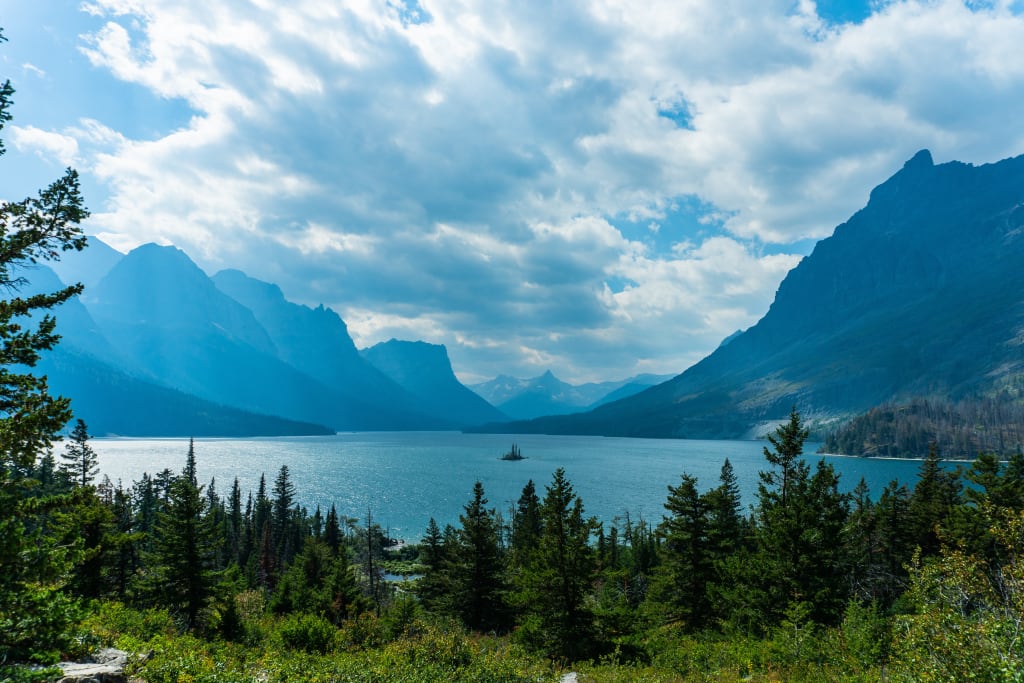 Photo by David Morris on Unsplash
You may not believe it but Netflix has become an interesting part of my life. Some of the films it recommends have brought me more than pure entertainment but unexpected enlightenment.
One example is the 1992 film "A River Runs Through It" directed by Robert Redford. The story is adapted from a novella of the same name by Norman Maclean, a professor at the University of Chicago, published in 1976. The book is considered a classic in American literature and explores themes of family, nature, and coming of age. The film adaptation has brought the book to life with breathtaking shots of the Montana landscape and the powerful performance of Brad Pitt in the role of a rebellious and troubled Paul. The tragic death of Paul prompts reflection on the complexities of family love, and the impact of personal choices.
If you do not reside in the US, Montana is a state in the Western region of US bordering Canada. It is known for its stunning natural beauty and is home to the country's most renowned national parks, such as Glacier National Park, and Yellowstone National Park. To me, Montana's natural beauty is masked with a tint of mystery because much of its beauty cannot be fully experienced unless you ditch your car and explore on foot by hiking, camping, or canoeing.
"A River Runs Through It" is an extraordinary work that stands out in many ways, I can spend forever talking about it. These are the elements in the film/book that touches me the most.
1 - The story is set in the early 20th century, about a hundred years ago, and follows the lives of the Maclean brothers, Norman and Paul. The brothers grew up in a small town in the mountains of Montana and were homeschooled by their stern father, a deeply religious Presbyterian minister. Such an unusual historic setting prompts you to ponder the psychological and emotional state of the brothers. The story revealed how the most significant historical events and social issues in the 20th century, including Prohibition, World War I, and racism, impacted the lives of the brothers but told in a way very different from, say, a New Yorker. The story opens your eyes to a side of history many find unfamiliar and helps you understand and appreciate the way of life and culture in the Western US.
2 - As the brothers grew up, they made vastly different choices. The older brother Norman left Montana for college and eventually become an American elite. The younger brother Paul stayed in Montana and appeared to have a stable life, but struggled privately with addiction to alcohol and gambling. The contrast between the brothers forms the major backbone of the story.
In Norman's own words, he and Paul both thought they were "tough". Norman's kind of "tough" helped him excel in the world outside of Montana, to the point that he became a professor at a prestigious university. On the contrary, Paul's kind of "tough" made him pretend to be fine and kept all of his own struggles and pain private. Till the day Paul died a brutal death, he refused to open up to nor accept help from Norman, who shared their uniquely "tough" childhood.
Have you tried hiding from some difficult questions in life until one day you are forced to find the answers? The sudden death of Paul put Norman in such a situation. He noticed the stark differences between him and his dear brother and found it quite incomprehensible. At first, he tried not to think about it, but when Paul died suddenly, it was hard not to ask "why".
"A River Runs Through It" is a semi-autobiographical novella, Norman in the film/book is the author of the story himself. Paul Maclean was not a fictional character either, he was indeed the younger brother of Norman. Paul indeed had addiction problems and died a tragic death, this adds to the weight of this semi-autobiographical story. At some time, somewhere, an incomprehensible distance between siblings may happen to you too.
You may have come across other films or literature on brotherly bonding, but "A River Runs Through It"'s unique historic setting has somehow mingled the relationship of the brothers with the flow of American history. After watching the film, you will be amazed that a small-town homeschooled boy from Montana found a way to live out the American dream, and be saddened that many others struggled to make sense of life.
3 - "A River Runs Through It" centers around fly fishing, which is a kind of fishing that uses lightweight artificial flies as bait to catch fish just below the water. According to Norman, "there was no clear line between religion and fly fishing" in his family. His father spent as much time teaching his two sons about fly fishing as other spiritual matters and believed one could learn all the rhythms and flows in life by fly fishing.
The Macleans brothers had attained different levels of fly fishing skills. Norman was an ok fly fisherman but Paul was a true master. Ironically, the true master of fly fishing failed to catch the rhythms and flows in his own life, got himself into trouble, and died tragically.
Just like fly fishing is both a kind of fishing and a form of art, so is everything else. After watching the film, you cannot help but feel uneasy about how people acquire different levels of skills when trained by the same teacher, and how people find totally different levels of meanings and inspirations in similar situations, which in turn lead to profoundly different outcomes in life.
I have never watched a film with so much bittersweetness yet presented with stunning mountain and river beauty. And I have never watched a film with so much depth in its message yet centers around a kind of fishing that lures fish with a lightweight bait at the very surface of the water.
I highly recommend the film and the book itself. Normal Maclean was an English literature professor at the University of Chicago, his excellent poetic writing will suck you in totally once you start reading his words. The memory of his brother written down in words must have brought him some comfort and closure, you may find some comfort and enlightenment in his words too.
This article was first published on Medium, here is the link.
About the Creator
PhD in Physics. A wife and mother living in the US. Writes about science, religion, and self-reflection.
Reader insights
Nice work
Very well written. Keep up the good work!
Top insights
Easy to read and follow

Well-structured & engaging content

Expert insights and opinions

Arguments were carefully researched and presented
Add your insights