Allie on the Sand
Writing to Stay Sane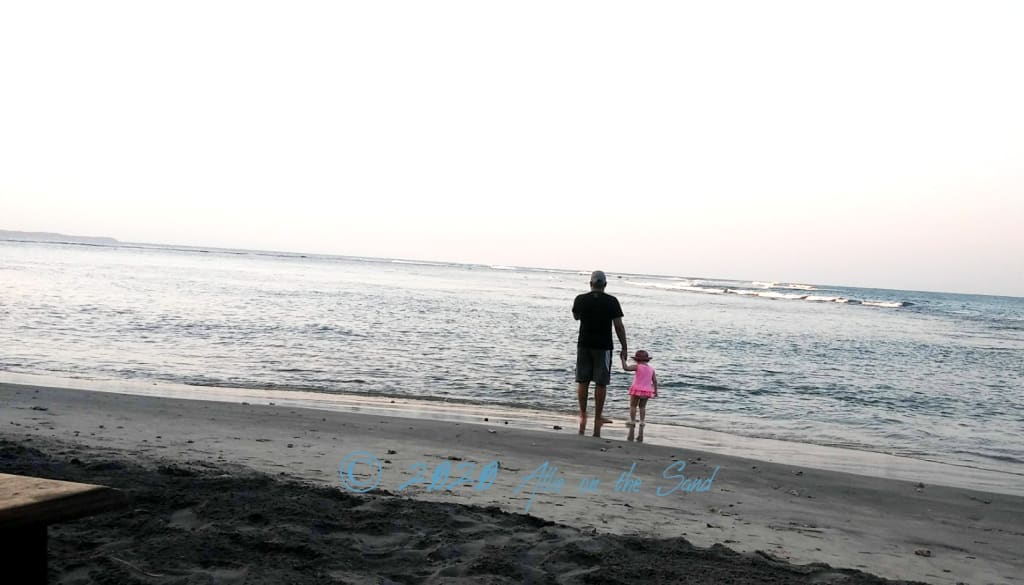 A private beach in Madagascar
"In this world of no guarantees" is a line in a song written by Ben Gibbard of Death Cab for Cutie about the current pandemic and the state of the world. I think we each have our own way of handling the sudden changes to life and society of late.
For me- change has been the constant in my life for the past several years. It began when I left my home- Seattle- and traveled to Africa- Morocco to be exact. In 2016, I flew across the world and started a new life. A lot of things about that change I would do differently looking back but the experiences I have had and some of the things I have learned have changed me.
I took my dog and a few meager possessions across the world with me. I moved to a country where I didn't speak either of the main languages and within 6 months I was married and pregnant with my first child.
I think writing about some of my experiences traveling, parenting and working remotely will be therapeutic for me. Not all of my experiences were rainbows and unicorns- so this won't be your typical travel blog.
I came face to face with racism, corruption, extreme poverty and many things that the typical white girl from the Northwest will rarely see. I have lived on beaches, in high rises, in thousand year old buildings. I have been surrounded by different cultures, languages and foods that are less common for the American traveler.
I have done all this while pregnant, raising an infant, working remotely and through the ups and downs of marriage. I have experienced a lot of hardship in the past 3 years. I think I can tell you pretty decisively what mistakes you don't want to make because I've seen the result of not heeding my own gut feelings.
I committed to cloth diapering and baby led weaning in a country where both are foreign and frowned upon. I was forced by circumstance to leave my dog behind and due the pandemic am still worrying about him daily while he is boarded in a country and culture that does not value the life of dogs. I can tell you a lot about trying to do the right thing while the world just takes advantage of you.
I returned home after living in 6 countries in 3 years and tried to assume some kind of normalcy. I enrolled my daughter in toddler classes and play groups since the one thing a life of travel lacks is long term friendships for toddlers. Just as she was acclimating to her new routine the world went tits up and she was thrown back into a solitary confinement of sorts.
During this time of transition we are staying with my parents. I've been working remotely while parenting and keeping house for 3 years. So, not much is different there. Every day my daughter is more inquisitive and I have been trying to use our time to help her develop her interests and skills.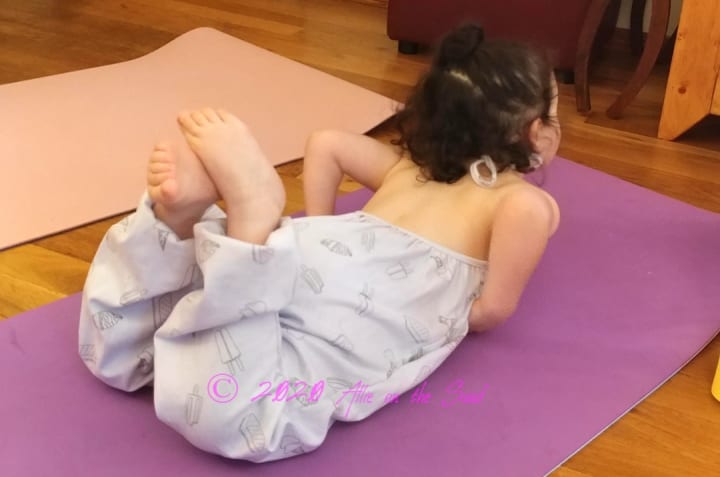 She has done ballet, yoga, learned about mindfulness. She has painted, drawn and built Lego menageries. She has played the guitar, harmonica and learned about music, the alphabet, numbers, telling time and more. We take a child led learning approach with Montessori materials. She's read and listened and cooked.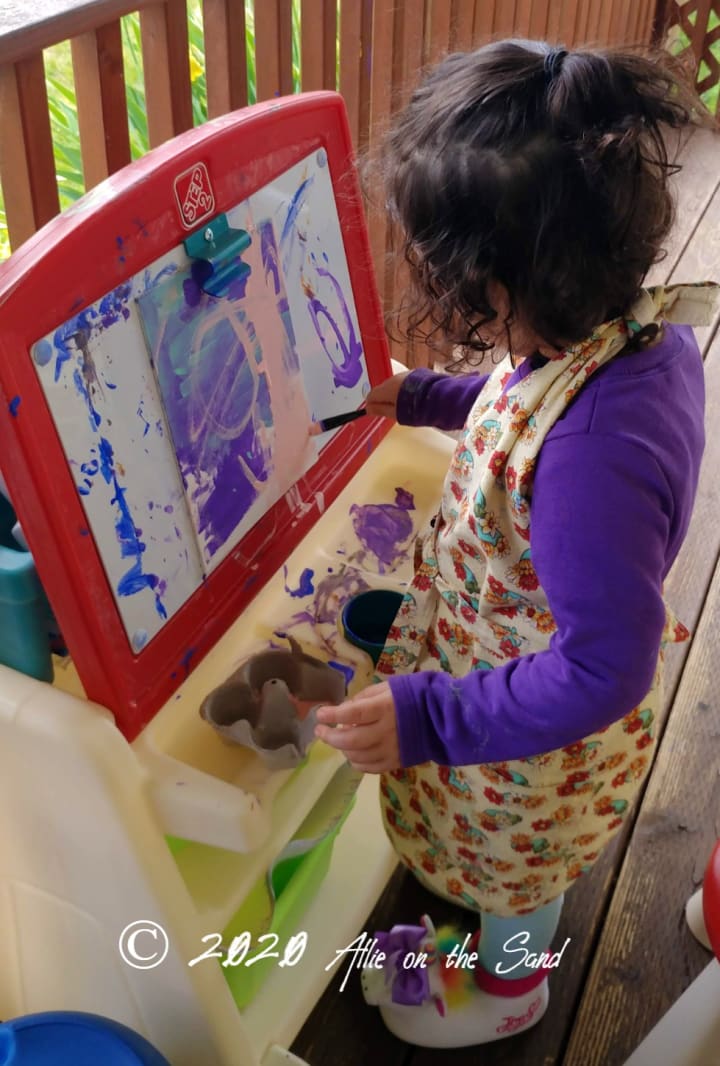 I would say I am resourceful. While many people found themselves out of work during the last few months, I have gained a job. I went from only working online to also delivering groceries 2 to 3 days a week. Like I said- we each deal with change in our own ways.
I hope to save money, spend quality mommy & daughter time and come out of this time better than ever. So far, so good on my plans. But you never know what the future can bring.