Activities and toys that encourage coordination
Development made fun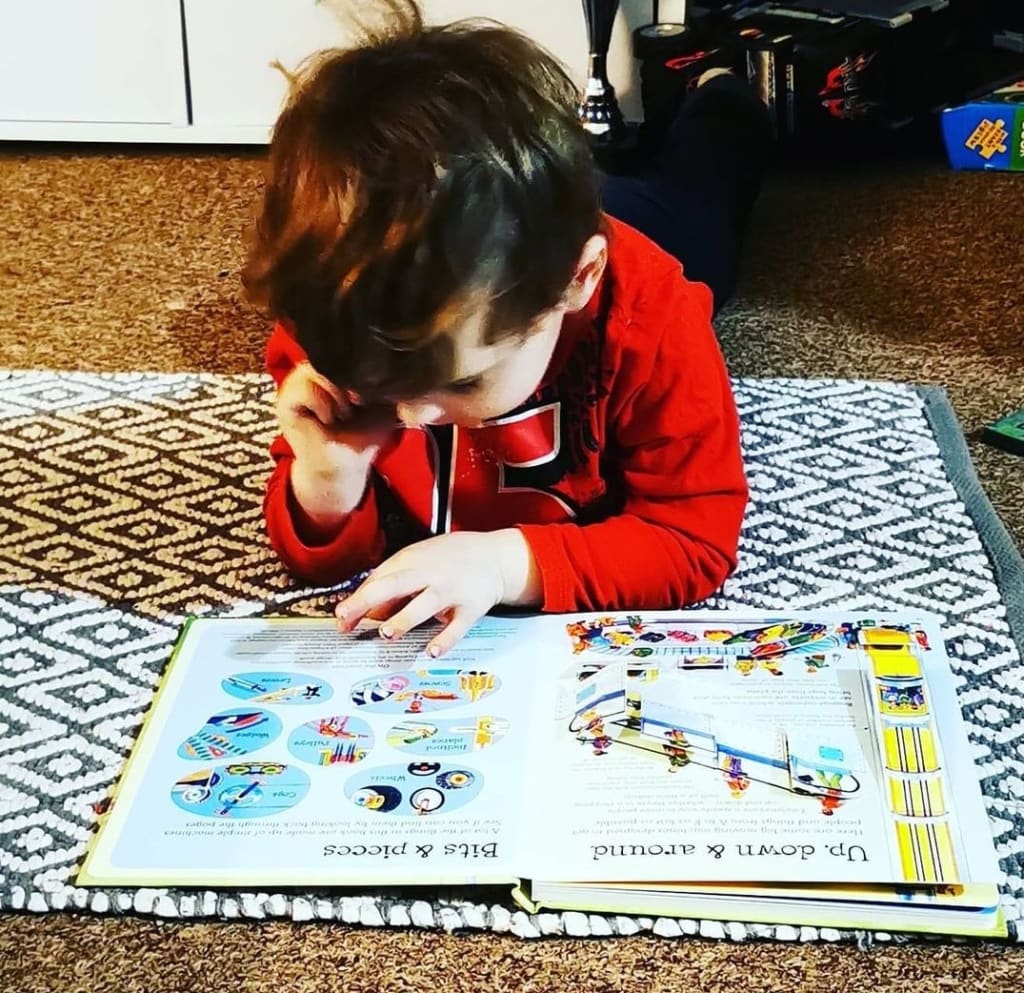 Hi, welcome to my post.
You'll find information on aspects of homeschooling like languages, organisation and
We are a family that believes in learning every day and grabbing adventure when it presents itself. I am the Mama and I am have never fit the mould. Being part of the LGBTQ+ community, neurodiverse and aiming for anything but the typical nuclear family. My dream life is not the typical 9-5, which was not the life my partner expected to end up living as he has grown up with traditional values. We have similar goals for our life together and for our children.
---------------------------------------------------------------------------------
My little one has two lazy eyes requiring squint surgery and we have been told he has minimal depth perception. He has always been clumsy from the moment he started trying to get up and move around. An accident report every day at the nursery wasn't unusual especially when he was running around.
We have tried to incorporate activities in his day to help exercise his coordination. Every child is different so I have given a range of activities that accommodate for different learning styles.
My goal with our curriculum is to encourage creativity, a sense of self and useful skill as well as an academic education for my child.
Geomags
These toys are very simple but have a range of possible activities. Geomags are magnets. In the box, you'll get a range of coloured stick magnets and connector metal balls. Your little one can create structures, patterns, shape etc keeping them occupied for hours. They also have to concentrate on where they are putting the magnets, how they are connected as well as the polarity of the magnets (both ends of the magnet will stick to the balls but only the opposite polarities will stick between the magnets).
You can find them here - https://www.geomagworld.com/en/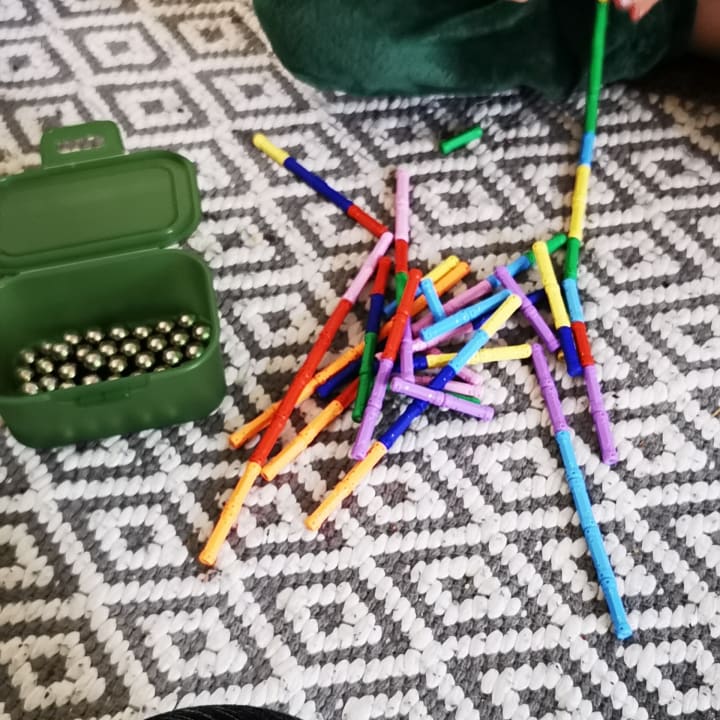 Jenga
Want a game that you can play as a family that doesn't sit in a cupboard for months at a time like other board games? Jenga is great because it can just be used as building blocks for your child when you aren't playing together as a family. This game helps with decisionmaking on top of developing their hand-eye coordination. Plus, the tower falling down at the end is really exciting! Your little one will need to be gentle, look at the tower on all sides and make a decision about what they think is the best block to pull from the tower.
You can find the game here - https://www.hamleys.com/jenga-game?gclid=CjwKCAiAhbeCBhBcEiwAkv2cY05HdKU7SdhgbVNK_JPnfzh1z1Lf9PNTlqPRe4FW7l-9qSCby7khPRoCw-AQAvD_BwE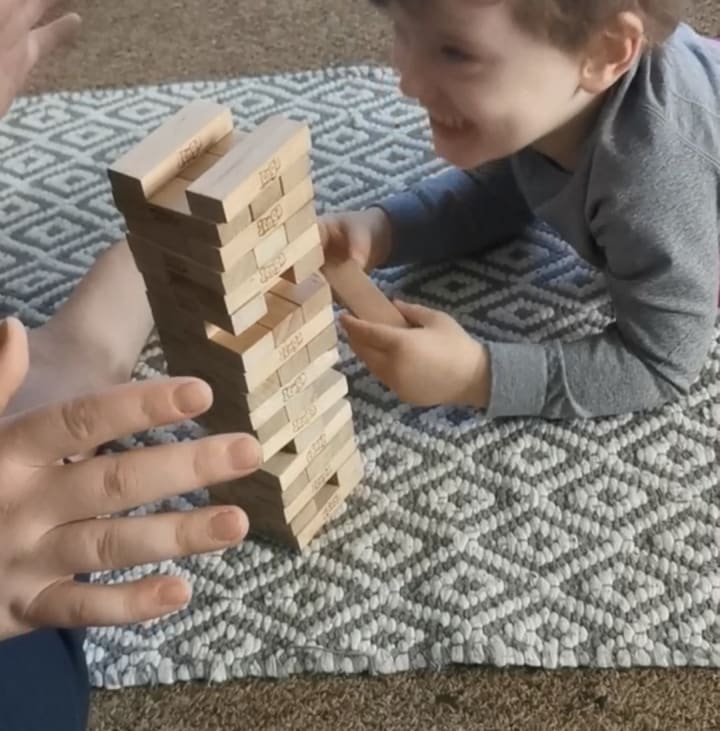 Make a meal
Kids should always be involved in cooking if it is safe to do so. They can cut fruit and veg, pour things into the saucepan and spread Jams/butter etc on bread. With supervision, this is a great activity for kids as young as 2-3 years old. They'll have fun helping parents and making the food they eat. We love to make muffins, eggy bread, fruit salad and let our child help with dinner and his lunch box for nursery.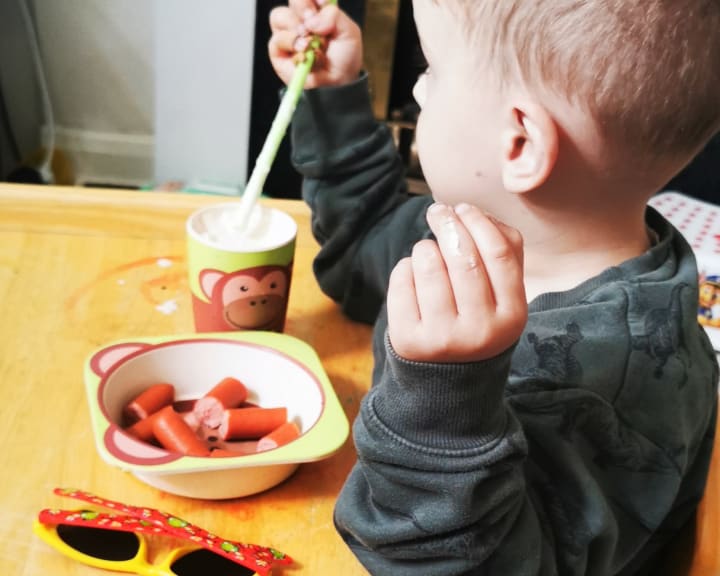 BBC recipes is a great website to find easy, in season and healthy meals for your family. Recipes below:
Banana muffin - https://www.bbc.co.uk/food/recipes/bananamuffins_71268
Blueberry muffins - https://www.bbc.co.uk/food/recipes/healthy_blueberry_78791
Tuna and sweetcorn pasta salad - https://www.bbc.co.uk/food/recipes/tuna_and_sweetcorn_pasta_49236
Tuna pasta salad - https://www.bbc.co.uk/food/recipes/tuna_and_sweetcorn_pasta_75779
Strawberry, avocado and spinach summer rolls https://www.bbc.co.uk/food/recipes/strawberry_avocado_and_03222
Jigsaw puzzles
You can start with one as simple as 4 pieces when they are young and work up to puzzles as big as 100 pieces. There is a picture to match every interest. Finding one that is colourful and bright is a good idea to catch their interest. We have used glow in the dark ones before which are awesome. You can find loads at your local WHSmith or the works for relatively cheap.
Paw Patrol 10 in 1 puzzle - https://www.theworks.co.uk/p/kids-jigsaws/paw-patrol-10-in-1-mega-jigsaw-puzzle-set/5900511903553.html
100 piece butterfly puzzle - https://www.theworks.co.uk/p/jigsaws/butterflies-100-piece-jigsaw-puzzle/5051237080032.html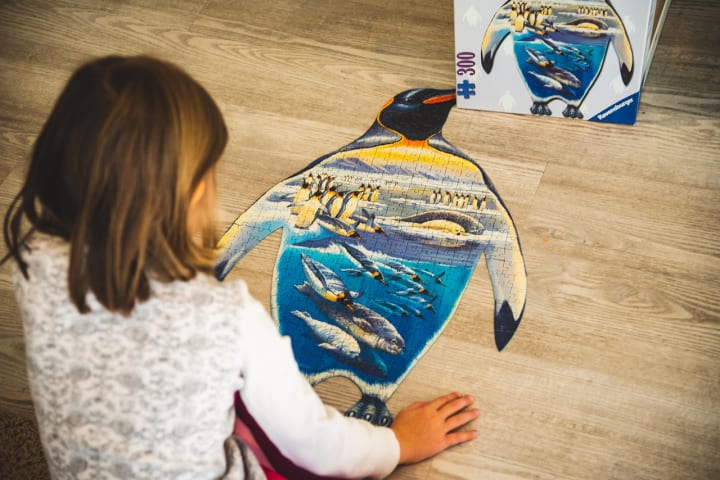 Simon says/ head, shoulders, knees and toes
Activities are even better when they can be done wherever and with friends. This needs no equipment or toys either. Simon says teaches the kids about following instructions and listening plus it develops their motor skills when they are copying Simons demonstrations. Head, shoulders, knees and toes is also very fun for kids to do with parents and will teach your little ones about the parts of their bodies.
It is important for them to learn about these to help with where communication skills and solidify their personal autonomy. Learning about their bodies is important when it comes to coordination.
If you like what you read, you can tip me. This helps with future posts like this one. I appreciate even a $1.
Instagram - instagram.com/littleadventurerexpedition
Tiktok - tiktok.com/@liladventureexpedition
Etsy - http://www.liladventurerletters.etsy.com/
I sell size-inclusive, cute, genderless jumpers to feel as comfy as possible every day in their chaotic lives.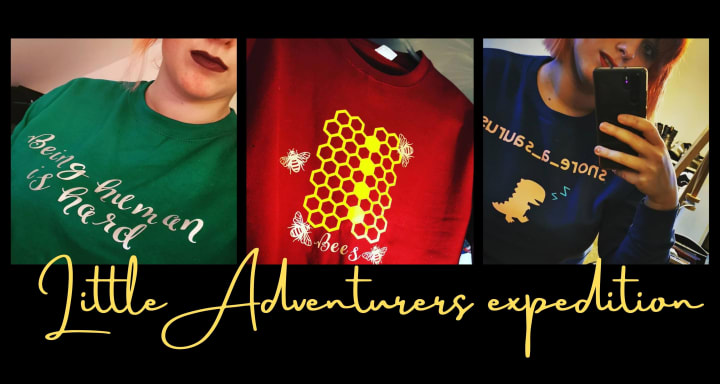 Disclaimer: I am not a child education, psychology or medical expert and have no qualifications in such relevant fields. These posts are based solely on my experience as a person, parent and neurodiverse individual. I am basing my articles on what has worked for my family. Every child is different, has different needs and ways of learning so these methods may or may not work for your child.