A Special Gift
Purpose to Live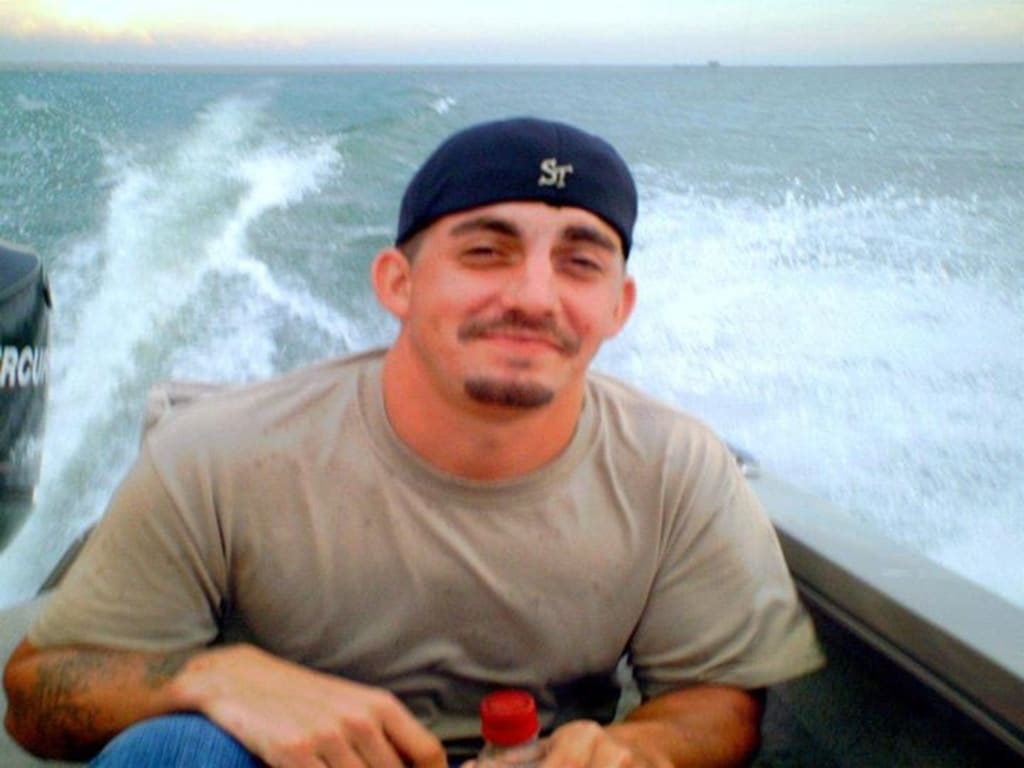 John Alexander
My Special Gift - John
Once upon a time, I ask a special prayer. Not one for myself, but one for my pappa.
His brother, Lawrence, had died suddenly and it broke his heart. He said, I am no longer needed, all the boys are grown or gone. My skills are not required to teach. He was a carpenter all his life. I saw him give up. I never had seen him given up in my life.
I prayed to Lord, save my pappa. He needs a reason to continue, a purpose.
That night the Lord gave me a dream. I only had one child a little girl who was 5. In my dream, I was walking down our road in front of our house holding a little blonde, brown eyed boy in striped shirt, green shorts, little tennis shoes, he was about two, and I was calling him John, same as my pappa. I knew then that is what he needed a baby boy to teach.
So, I begged my husband and I conceived. I could hardly wait for 2 weeks to pass. I wrote down the night I conceived. I went to doctor, he did test, it was positive. I said I know exactly when he was conceived, he laughed oh really. I said " Yes, God showed me in a dream he has a big purpose. His name is John Alexander Duckworth Wilder. His birthday will be June 1, 1983. He will have brown eyes, head full of black hair that turns blonde. He will be my pappa's pride and joy. He laughed again as he calculated June 3. I said nope. He bet me 50.00 off my bill if I was right.
I won the bet. John Alexander Duckworth Wilder was born June 1, at 7:32pm. My pappa said, thank you for my boy, he was sad no more. I said he was a gift from God for you.
God also told me my pappa only had 15 years to live. He died 3 days after my son's 15th birthday, June 4. It devastated him as he was his true dad. I did not understand grief back then except that people died, there was a funeral, people were sad, they all piled up at your house and ate food from everywhere and discussed whatever, then they left, and nothing was mentioned again. You might go check the grave later if there was one but that was it. Life disappeared seemed like. I know different now all about Grief.
Someone offered my son drugs to fight the sadness, I did not understand his pain then nor drugs, nor grief he was carrying.
My son has nearly died at least eleven times from car wrecks to overdose. But he remains alive to this day because he still has big purpose. He has fought heroin for 21 years, but slowly Jesus has begun the final stages of his healing. He has four beautiful children, who have suffered as well and is a widow to a wife that overdosed. But now, we all know how and what Grief truly is and how to manage and live within and move forward to a better day.
I have no doubt, that God will turn my son into the man he intended him to be and that his story will touch and hopefully save others. My greatest prayer is that he becomes a healer for the Lord. Never give up on your children. I will miss him, as he is grown, but God loves him even more than his mom. I trust God knows Best.
Jewels
children
About the author
Retired widow. Background Construction Real Estate Hospitality Ranching, Mother if 2 one lives in Heaven, grandmother of 8, great grandmother of 2. Animal lover.
Reader insights
Be the first to share your insights about this piece.
Add your insights