A Safe but Spooky Halloween:
Trick or Treating in 2020
For centuries, the month of October has been marked as a month set aside for the observing dark traditions and mysterious rites. Candles have been lit, gourds have been carved, spirits have been communed with, and many a stormy, overcast evening has been spent chanting incantations to appease the spirits.
In more recent years, Halloween has been observed as more and more of a festive holiday, with the focus shifting towards a more joyous celebration. It's become a tradition to share candy, sweets, and goodies; homeowners decorate houses festively, and a general atmosphere of fun and goodwill pervading neighborhoods across the country.
However, 2020 is different. In the past several months, the COVID-19 pandemic has swept across countries around the world, and the United States has not been spared. During these unprecedented times, it has become essential to act responsibly to make sure we're not endangering the health and safety of others.
This being the case, many families and individuals have considered limiting their Halloween festivities or eliminating them altogether, in hopes of keeping the Covid-19 virus out of their homes. If you're in this position, don't worry; we're here to help! Without further ado, here are some handy tips on how you can have a safe and fun Halloween!
A Safe Halloween, 2020 Style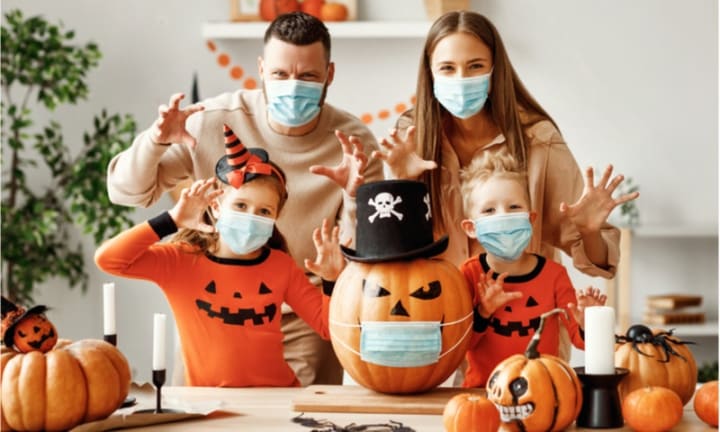 If you have kids, it's fair to say that Halloween related activities like trick or treating have caused you more than a few stress headaches. Trying to make sure your kid is safe during Halloween can be a trying ordeal, with lots of time spent worrying about their safety. In 2020, you've got a whole new list of things to worry about!
This isn't to say you can't have fun and stay safe; there are plenty of ways in which you can have the Halloween of a lifetime, without risking the safety of you or your child. From socially distanced trick or treating to costumes that incorporate a mask, let's take a look at how you can be responsible this Halloween and have a blast!
Observe your local and regional guidelines
Before we go any further, we'd like to make it clear that these suggestions are made under the assumption that local and regional authorities are permitting social Halloween activities. The most crucial step in being safe this Halloween is following all guidelines, even if it means limiting your participation in Halloween activities.
It's important to remember what we're up against. The COVID-19 pandemic has already killed over 200,000 people in the United States alone. The restrictions placed on us by the authorities may seem like overkill, but in this fight, you can't pull your punches. It's us against the virus, and we've got to pull together if we're going to beat it.
Respect personal space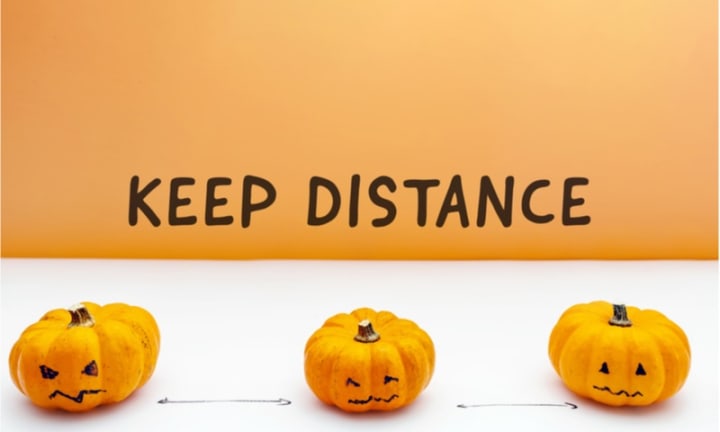 One of the most important parts of your 2020 Halloween activities should be social distancing. Whether you're having an open-air Halloween party or are just going door to door trick or treating with your child, it's of the utmost importance that you remain a safe distance of two meters or more from anyone who does not live in your home.
For adults, this shouldn't be too hard, but for kids it might be a challenge. If you're taking care of a little one in a place with other people, make sure that they maintain their distance at all times, and don't let them out of your sight. If your child is old enough to go trick or treating on their own, make sure they understand the importance of social distancing.
Mask up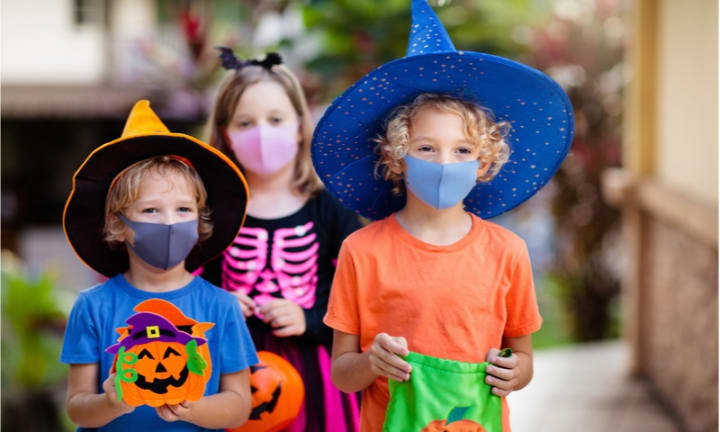 Another essential tip for anyone planning on engaging in Halloween activities is to make sure that you wear a mask whenever you are near other people or are in any crowded area. It's not always possible to maintain your distance in such situations. Wearing a mask adds another layer of prevention to the equation, evening the odds in the fight against the virus.
If you or your child are planning on wearing a costume this Halloween, you could even incorporate the mask into the look. They're dozens of different characters you or your child could go as; or, you could just make up your character. As long as the mask covers your mouth and nose, it doesn't matter!
Give responsibly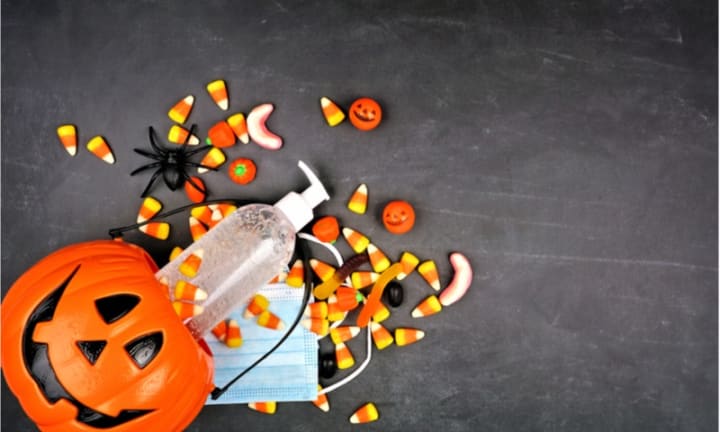 If you're going to be giving out treats to trick or treaters this Halloween, it's important that you do so in as safe a manner as possible. With dozens of kids coming and going, your doorstep or front porch could become a virus hotspot if you're not careful. Fortunately, there are a number of things you can do to reduce the risk.
A good place to start is by providing trick or treaters with hand sanitizer and masks in addition to candy. Put a hand sanitizer dispenser and mask on a table next to the sweet, and request that trick or treaters sanitize their hands before taking anything. You could further reduce risk by standing (masked and at a safe distance, of course) by the candy bowl and making sure that everyone observes social distancing while getting their candy.
Year round safety tips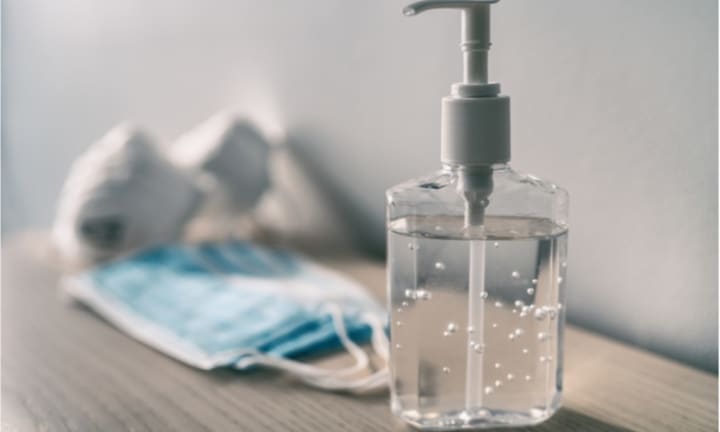 Now that we've discussed Halloween-specific safety measures, we thought it would be a good idea to get you up to speed on how you can stay safe year round. According to the CDC, this virus could be around for quite a long time, with the longest estimates predicting that it will be months or years until things get back to normal.
Since the virus isn't going anywhere anytime soon, we're going to have to get up to speed on some necessary safety precautions that you can use well after Halloween has come and gone. We're sure you know most of this information already, but it never hurts to have a reminder!
Maintain your distance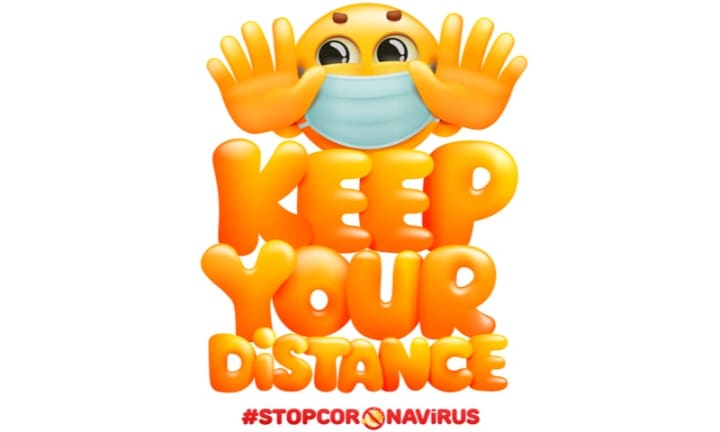 Another effective means of preventing the spread of COVID-19 is to maintain a social distance of 2 metres or more. This distance is an approximation of the maximum distance droplets of saliva travel when expelled during respiration, and this deprives the virus of its ability to travel in this way. Combined with the wearing of masks, social distancing is one of the easiest and most effective ways to fight the virus.
Exercise hygiene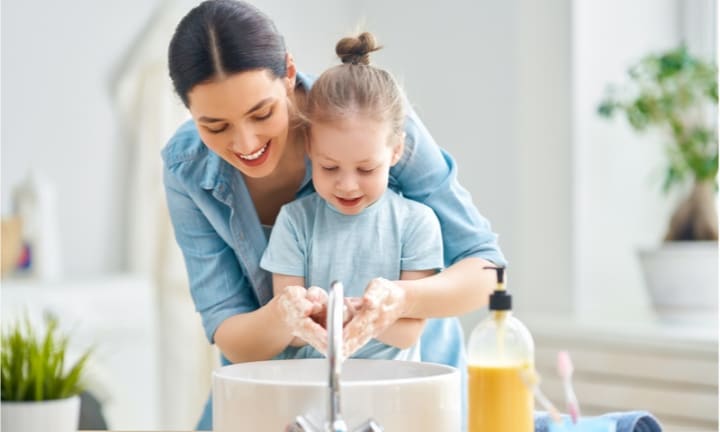 Research has shown that the virus can survive for periods as long as several hours on certain surfaces. This means that touching anything in a high-traffic area such as a grocery store, coffee shop, or office building can lead to the virus entering your system, should you unwittingly brush your hand against your face.
To minimize this possibility, be sure to carefully and thoroughly wash your hands at every available opportunity, and carry a portable hand sanitizer with you if at all possible. Additionally, avoid touching your face with your hands; regardless of whether or not you're wearing gloves, the possibility of this leading to you contracting the virus is high.
Wear a mask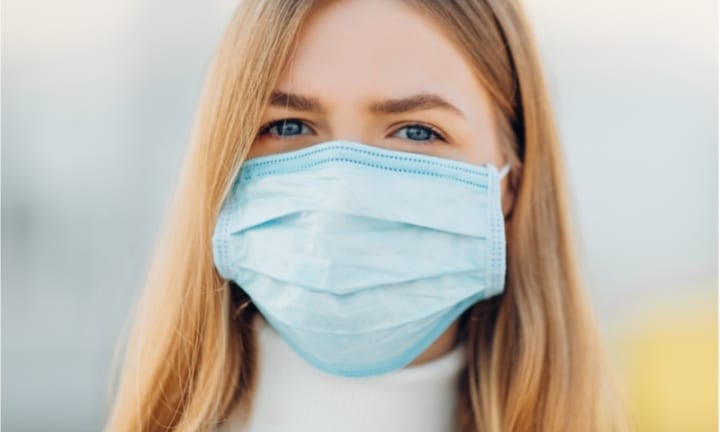 This is one of the most important things to remember when spending time in crowded places or in close proximity to other people. The virus travels via droplets of saliva expelled while breathing, and the best way to counteract this is to assure that everyone wears a protective mask to prevent the droplets from traveling far from the person who expelled them.
By wearing a mask, you aren't protecting yourself; you're protecting others. Unless your mask is an N95 medical respirator, it won't prevent the virus nodes from entering your respiratory system. Instead, we've got to rely on our fellow countrymen to band together as each does their part to ensure the safety of society at large.
Conclusion
COVID-19 has made the scariest time of the year scarier, in the least enjoyable way possible. The good news is that, if we each do our part, we've got a good chance of beating the virus. It won't be quick, and it certainly won't be easy, but with everyone pulling together, we can do it. Next time Halloween rolls around, we'll all be scared for different, more enjoyable reasons!
About the Creator
I'm a member of the content team at The OFFICIAL Real Estate Agent Directory®, producing countless informative and trendy real estate articles for RealEstateAgent.com and its many outlets.
Reader insights
Be the first to share your insights about this piece.
Add your insights