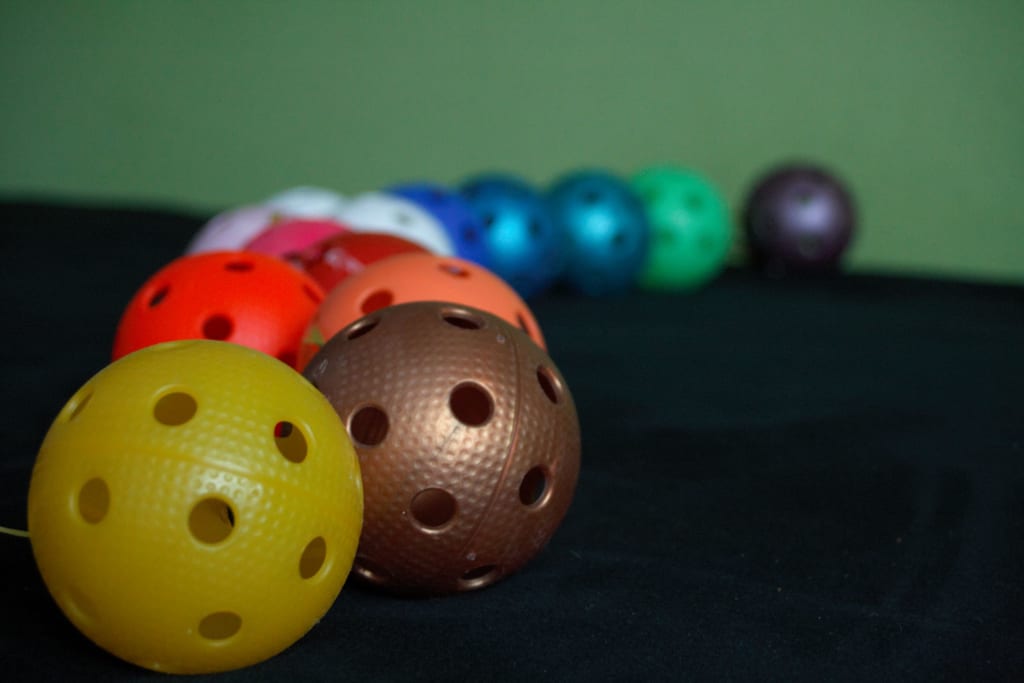 Being passionate about a thing is often related to increased happiness and greater success. This is not always true for everyone, but it was for me. My passion was, and still is, Floorball. It's a kind of hockey, which I started playing when I was a kid in primary school. First it was only a hobby out of several and I just enjoyed fighting for the ball on the field, shoot some goals and see my hockey friends regularly. I went to the training once a week and during the hockey season a match was taking place once a month.
Over time, my ambitions of ameliorating my techniques, learning more about the strategies and winning more matches grew. This was an upward spiral mainly induced and supported by the highly motivated coaches who shared their ambitions and knowledge. The fact that one of my team member became my best friend (and yes, she still is one of the most important person in my life, even over 15 years later) was just the icing on the cake.
As a teenager, the amount of trainings per week increased first to two and later to three times a week. Most of my spare time I spent analysing matches, improving my fitness and even participating in floorball camps to learn as much as I can. While building up not only my physical but also mental strength, I totally fell in love with this sport. A passion was born.
For many years, it frustrated me a lot when we did not have any training for a certain period of time, for example during summer holidays or when things were not as organised as I liked them to be. I always blamed everyone else for not doing their job properly and not exerting themselves. However, I never considered that this sport is not very popular and therefore the floorball clubs do not have money to burn. Hence, all the people keeping the clubs running, are doing it volunteering. All the coaches who train the huge amount of kids that fell in love with floorball as well, all the referees which the club must provide for the floorball association, all the persons responsible for the whole administrative chores as seeking for sponsors, organising the festivities during the matches and the president who leads it all, all these people sacrifice their time and money in one way or another to enable the best possible experience for everyone that shares the ambitions for this sport.
Therefore, now is the right timepoint where I would like to say a huge thank you to everyone who spend hours on giving me and many other kids and adults the opportunity to develop passion. Thanks to all the various coaches who created an environment to unfold my personality, who shared their dedication for the sport and motivated me to work hard to reach my goals. Having had their help I could build up my self-confidence and personal strength by showing me that I have something I am absolutely good in (and it might not be the only one). Thanks to all the people who are making an organisational effort in the background. Thanks to all my team members and friends who showed me what team spirit is, how incredible memories are made and how trust in other people is built up. Thanks to my family for all the support I got over all these years, especially my parents and sisters. I am grateful for this opportunity and I will always be.
For me all these individuals are wee heroes, working together to accomplish something great. They are not making all this effort to get anything in return, but the joy and passion that unites the whole floorball family!
Thank you for letting me be a part of this amazing hockey family and making me to the person I am today.
About the Creator
A young creator just started writing: I share my thoughts about various things I learn in everyday life
My Focus? Well, every topic I feel like writing about. So maybe there is something inspiring for you as well?