8 Books To Help Your Child Combat Anxiety Like a Warrior
Put the power to navigate strong feelings into their hands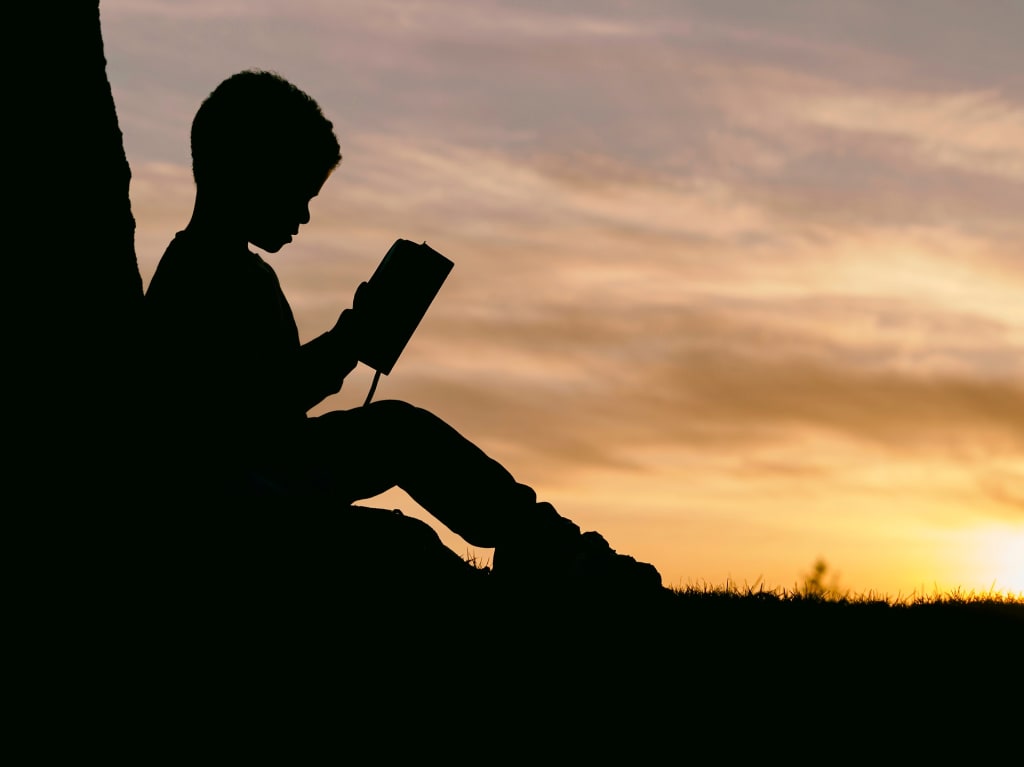 Image by StockSnap from Pixabay
Worries. We've all had them. Big worries, small worries, even "creep up on you" worries. Anxiety and worry are normal emotions shared universally.
Like worries, storytelling is also universal. Stories are known to have the power to create empathy, shared experience, and through story, children can learn about the world. Did you know that stories help children in many ways, including a feeling of empowerment? Stories reassure children that they are not alone while assisting them to develop the tools they need to help self-regulate their emotions.
Many self-help books are presented like instruction manuals — and while they have their place, stories impart information more effectively. Stories engage our emotions. Therefore we are far more likely to retain information presented in a story than facts or tips alone.
Carefully selected, these eight books will not only reassure children but help equip them with the tools needed to create a more positive mindset.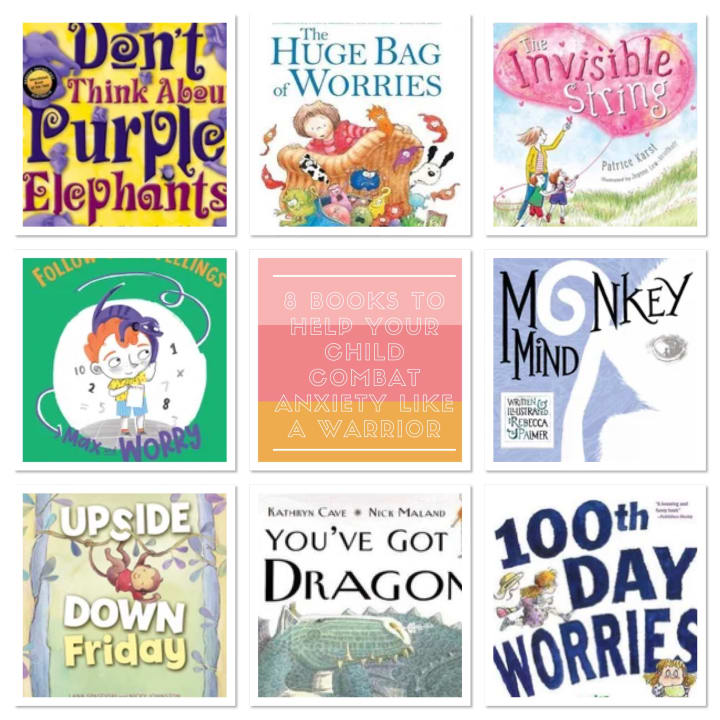 Don't Think About Purple Elephants by Susan Whelan & Gwenneth Jones
Nighttime is when the worries come for Sophie.
What if she forgot her lunch and had nothing to eat at school?

What if her favorite shirt was still in the wash, and she couldn't wear it on the weekend?
Sophie worries so much it's affecting her sleep. Her family tries to help, but they create more troublesome thoughts for Sophie.
Sure hot milk and honey would be lovely before bed … but what if she had to get up and go to the toilet? Or worse, wet the bed?
All this worrying stops Sophie from sleeping, making the worries worse until mum has a brilliant idea.
"Go to bed and close your eyes, and DON'T think about purple elephants. No cute little purple elephants, no big purple elephants at the circus. No purple elephants at all. "
If you try hard not to think about purple elephants, they manage to slide into your thoughts anyway. Soon all Sophie can think about is purple elephants and the funny things they might do, leaving her worries behind.
Don't Think About Purple Elephants introduces children to the concept of an anxiety distraction technique. The distraction technique allows us to focus on something else, allowing strong emotions like worry and anxiety to decrease in intensity. In turn, a decrease in intensity makes worries easier to manage.
Gwenneth Jones' realistic illustrations complement the text without diminishing the importance of Sophie's emotions—while the purple elephants create a wonderful focal point for children to imagine their own purple elephants getting up to all manner of mischief.
The Huge Bag of Worries by Virginia Ironside & Frank Rodgers
Jenny worried about everything. She worried about bad marks, about her dog getting fleas, that her best friend was going away. In fact, Jenny worried so much that she woke to find a huge bag of worries at the end of her bed one day. The bag of worries followed Jenny everywhere. No matter what Jenny tried, the bag just won't budge from her side.
Jenny asked her brother for help — but he brushed her concerns aside. Jenny decided there was no point in asking anyone else for help. She knew what they'd say.
Mum would probably say: "You've got no worries that I can see. You're a lucky girl. You've got your health. Your friends—what more do you want?"
But holding in all her worries meant that things were getting worse. The bag of worries kept growing. Jenny worried that the bag of worries would be with her forever. Jenny is ready to give up when the next-door neighbor asks Jenny about the massive bag of worries she is lugging about. Finally, Jenny has someone to talk to, her concerns seen by another.
"There's nothing a worry hates more than being seen. If you have any worries, however small, the secret is to let them out slowly, one by one, and show them to someone else. They'll soon go away."
Using a bag is a helpful visual technique for children to see how worries can accumulate. When the bag is open, and the little worry monsters tumble out, each worry appears small and more manageable to deal with compared to a whole bagful.
The Huge Bag of Worries is a powerful reminder to children to keep trying if the first person you ask can't or won't help.
The Invisible String by Patrice Karst & Joanne Lew-Vriethoff
When a thunderstorm awakens the twins, they rush into their mother's room. Jeremy and Liza want to stay with their mother, but she reassures them should go back to bed because even apart, they are together.
How, the twins wonder, can you be together while apart? A concept many children struggle with.
Mom held something right in front of them and said, "This is how."

Rubbing their sleepy eyes, the twins came closer to see what Mom was holding.

"I was about your age when my mommy first told me about the INVISIBLE STRING."
The invisible strong of love will always keep them connected no matter where they are or how far they are apart.
"Even though you can't see it with your eyes, you can feel it with your heart and know that you are always connected to everyone you love."
Joanne Lew-Vriethoff's stunning illustrations show an interconnected web of string connecting around the world, reinforcing the notion that we are never alone.
Designed to deal with separation anxiety, the text is cleverly worded so that interconnecting invisible string can have multiple uses, including helping children deal with anxiety and stress after the death of a loved one.
Includes notes at the rear detailing the impact of The Invisible String on countless children.
Max and Worry (Follow Your Feelings) by Kitty Black & Jess Rose
As numbers jumble and tumble, Worry nibbles on Max's fingernails. Math is hard, and Worry chips away at Max's confidence.
What if you get something wrong?

Or everything wrong?

Even your name!
Max's tummy churns like a washing machine, and Worry encourages him to run away. Feeling fear and choosing to try can be a complex for young children to grasp – surely it is easier to run away from problems — especially math problems!
But running didn't work, so Max lies awake — worrying. Things can't get much worse. Perhaps they'll get better in the morning? All Max has to do is try. That thought is enough to give Worry nightmares!
"Maybe mistakes are okay?" said Max.

Worry needed a moment.

"I'm going to try," said Max.
The simple act of trying vanishes Worry, allowing something new to enter Max's life. Resilience.
Jess Rose's illustrations depict Worry as a troublesome purple meerkat – sticking its snout into Max's business and whispering troubling thoughts— while Resilience is a cat, designed to slink and think her way around different problems.
Despite fear or worry, the act of trying is an important life skill, beautify portrayed in Max and Worry. Notes from Kitty Black on discussing anxiety and learning the art of following your feelings with your children are included in the rear of the book.
Monkey Mind by Rebecca J. Palmer
Monkey Mind by Rebecca J. Palmer explores our Monkey selves, that little voice of doubt plagues us all. When we listen to our monkey mind, we can create self-fulfilling prophecies.
I can't do it.

They won't understand.

I don't belong.

They won't like me now.
Monkey Mind provides children with an understanding of how their monkey mind acts and reacts. We follow Piper's journey as she learns how others combat their monkey mind:
Dad tamed his monkey with a special word
Nana uses a stop, look, and listen technique for her monkey
Aunty practices yoga and breathing exercises
Danny gives his monkey an outlet — sport and art
Young readers can easily use the strategies Piper discovers to help them deal with anxiety and other issues caused by their troublesome inner voice. Including Piper's own discovery of the correct solution to tame her monkey — the magic of kindness.
Never too little to try.

We all learn at different rates.

I will keep trying.

Making mistakes is part of learning.

I have a place in this world.
The illustrations are divine with exquisite detail and give little (and big people) something to explore on every page.
Monkey Mind is the perfect addition to your child's library — it's a little book that contains a big message.
Upside Down Friday by Lana Spasevski & Nicky Johnston
Friday. The day that makes people's hearts sing as the weekend approaches—except for Hugo. Hugo never wants to go to school on a Friday. Friday is "upside down day," and everything about Fridays seems wrong.
There's no fruit break for starters, and lunchtime happens at morning teatime — and as if that's not bad enough, morning teatime happens at lunchtime! All this, so there is time for sport.
But his stomach flipped with frenzied flutters. His heart thumped like claps of thunder. His head dropped as he waved goodbye.
With a soft pastel palette, Nicky Johnston's gentle illustrations provide a perfect complement to the text as Hugo transitions from home to school.
Fridays are all wrong. Smiles turn into frowns; the ground is a sky, and Hugo worries he will fall. Fortunately, Maddison knows precisely how horrible "upside down" Fridays can be, and with the help of a red balloon, she extends Hugo a lifeline.
The flutters in Hugo's stomach seemed to swarm away. A warm softness tickled and filled his heart.
Change in routine can be stressful for some children, and Upside Down Friday provides reassurance that worrying about change is normal and that everything always seems better and brighter if you have a friend by your side.
You've Got Dragons by Kathryn Cave & Nick Maland
Standing in as a metaphor for anxiety, fear, and worry, dragons arrive when you least expect them. The use of dragons allows the exploration of anxiety and worry via several layers. This book can be read independently or explored in-depth with an adult. While not belittling the importance of the topic, Nick Maland's illustrations complement the text perfectly, providing moments of humor - something everyone with dragons needs.
One of the strengths of this book is the description of the physical sensations in the same language that children themselves use.
Your heart thuds and your knees wobble and your hands shake and your head whirls and you feel hot and cold and you can't breathe and your tummy hurts and you can't believe this is really happening to you.
With a lighthearted touch, You've Got Dragons provides reassurance on many levels.
100th Day Worries by Margery Cuyler & Arthur Howard
Jessica isn't excited about the upcoming celebrations for her first grade's 100th Day celebration. Instead, she's worried. Her teacher, Mr. Martin, wants every student to bring in 100 small things — creating a dilemma for Jessica. What should she bring?
All weekend long Jessica thought and thought. But each new idea brought new worries with it.

100 ice cubes? Too melty.

100 marshmallows? Too sticky.

100 toothpicks? Too pointy
When other children bring in their collection of 100 things, Jessica worries that all the good ideas might have been taken.
As the 100th day dawns, Jessica still hasn't thought of a brilliant idea. Luckily her family helps her find a collection of things.
10 ribbons, 10 erasers, 10 beads, 10 buttons, 10 pennies, 10 nickels, 10 barrettes, 10 rocks topped off with 10 kisses on a lunch note from her mum.
But Jessica still isn't quite sure her collection is suitable.
"I brought in 100 things my family gave me," said Jessica. "Is that okay?"

"Wow," said Mr. Martin. I've seen a lot of great collections for the 100th day of school. But this one …"

Jessica swallowed.

This one is really special," said Mr. Martin. "You've brought in … 100 bits of love."
Arthur Howard's ink illustrations breathe life into Jessica, showing both her emotional state and her family's love for her.
A subtle message that people who love you will always be at hand to help.
~~~
Sandi Parsons is an award-winning school librarian with over 20 years experience working in educational libraries.
Sandi was a Children's Book Council of Australia, Book of the Year Award Judge (2020, 2021 Early Childhood Category).
She believes that every child has the right to see their lives accurately represented in literature.
About the Creator
Sandi Parsons lives and breathes stories as a reader, writer, and storyteller. Subscribe to my newsletter & receive my free ebook The Last Walk → https://bit.ly/3cGvsPB
Reader insights
Be the first to share your insights about this piece.
Add your insights