6 Ways to Help Your Kids Unplug from Screens
Parenting Tips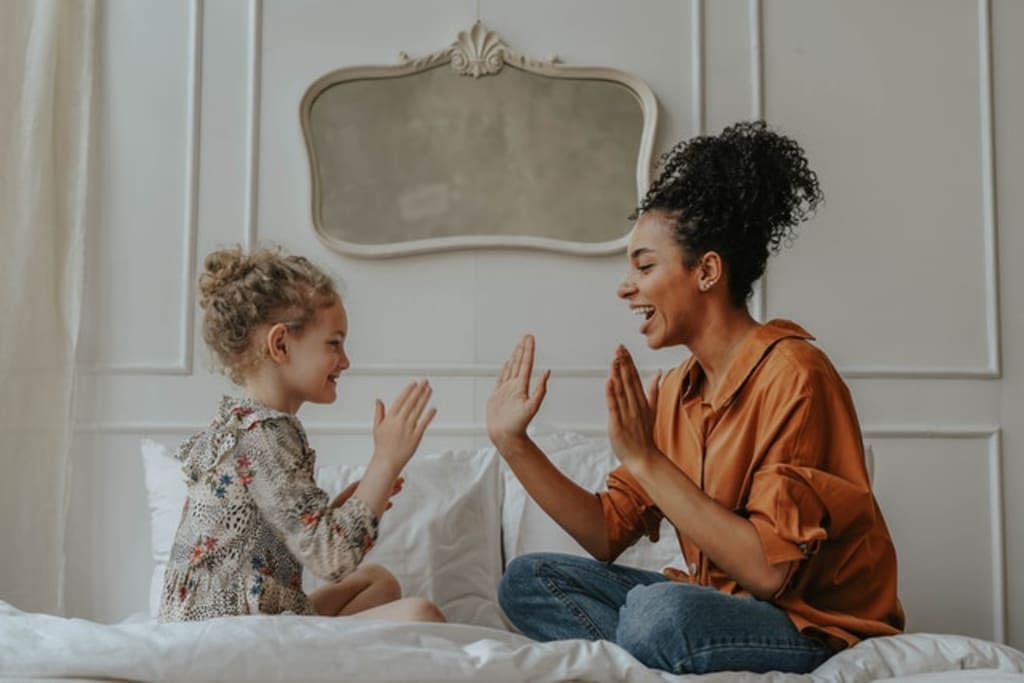 Image Source: Pexels
There is no denying that tech use has been on the rise in recent years, and there has been a definite spike in the negative effects of excessive screen time for kids. Like many parents, you may have noticed that your children are becoming more withdrawn and moody. You might even feel like you're waging a losing battle when preventing your kids from staying glued to screens or fighting off their addiction.
As a parent, you know it's important to set and enforce limits with your kids. You also know the benefits of engaging in physical activity, reading, and engaging with friends. Unfortunately, there is no one-size-fits-all fix for your children's digital dependence. While a healthy amount of screen time is okay in moderation, you'll need to ensure your kids are not missing out on the important things in life. Discussed below are ways to help the kids unplug from screens.
1. Assign Them With Some Chores
Engaging with others and working as a team has proven to improve children's mental health. If you're not willing to bring in additional staff or hire a nanny/housekeeper, ensure that your kids are engaged in chores around the house. You can help your kids get out of the house in many ways, and one of them is by giving them a chore they must complete.
Assign them the job of raking leaves or mowing the grass. Or have them clean their rooms or organize the garage. That way, they will get a sense of accomplishment, fresh air, and exercise. While your kids may not be thrilled about doing chores at first, you'll find that they will likely come to enjoy the tasks once they've established a routine.
2. Engage the Kids in Visualizing What They Have Learned
You know that having screens in the house can get in the way of your kids paying attention to what you're saying. So, you must make a significant effort to engage with them at home. They need to visualize what they have learned and review their notes and project outcomes. With so many gadgets waiting for them at school, it might be tempting to leave this job to their teachers, but you should make sure they do it themselves.
3. Encourage Them to Read
Reading plays a vital role in a kid's education, as it helps to improve their vocabulary, increase their creativity and imagination, and improve their critical thinking skills. However, as many kids are glued to screens all day long, it can be difficult for teachers to engage them in reading. You can help your kids unwind from using screens by encouraging them to read.
Whenever they finish their homework or assignments early, allow them to engage with friends or read a book. For instance, you may guide them to read about human anatomy for kids if they are interested in learning more about the human body. This is a great way to help keep them engaged with learning.
4. Play Sports With Them
Another great way to help your kids unplug from screens is by playing sports with them. It doesn't have to be a serious competition, but an evening game of hide-and-seek can be fun and encourage them to switch off their phones and focus on the game. Physical activity helps them stay in shape, reduces the risk of obesity, relieves stress and anxiety, and improves their academic performance.
5. Encourage Them to Take Up Music
Music is a great way to relax and unwind, reduce stress, and rejuvenate the brain. You can encourage your kids to take up music lessons, or if they have an instrument at home, get them to learn how to play it. Playing music with other people is generally a better option than playing alone because it allows them to interact with their peers constructively. This also helps to improve their mental health and improves their memory, decision-making, and focus.
6. Schedule Screen Time
While you can't restrict your kids from using screens all day, you can schedule the times for them to spend a few hours glued to a screen. Ideally, you should schedule it for after school when they can relax. Once they are finished with their homework, and completely switched off from screens, get them to participate in active sports or help around the house.
Conclusion
There's no denying that digital technology has made many aspects of life much faster, easier, and more convenient. However, your kids should also be helped to understand that it is not always better than the alternative, especially when they spend most of their free time on their screens.