5 Tips for Keeping Your Children Safe Online
Children are being inundated with technology more and more than kids from even a generation ago. This can be good or bad. The main thing is to teach your children from day one to use internet-enabled devices responsibly. This will enable them to benefit from its many positives while limiting the hazards. Increase your children's protection and reduce your worry by following these tips for online safety.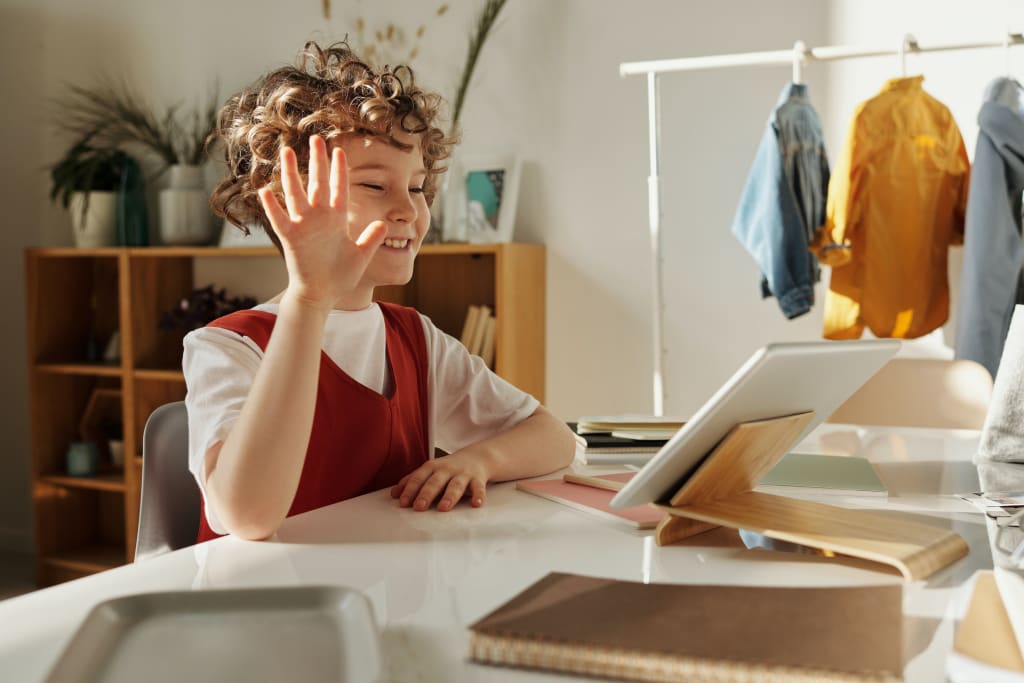 1. Make Rules
Choose to be proactive rather than reactive. Nothing is inevitable, but you can potentially avoid trouble later by formulating a set of rules now. Share these rules with your children and make sure that they understand your reasoning. There's no lack of unsafe scenarios for using the internet (e.g., child predators, adult content, bullying, scams, identity theft ... to name a few). Rules don't make kids happy, but a temporarily-resentful child is better than an unsafe child.
2. Set Boundaries
With the variety of electronic devices available today, it's challenging to get children to unplug and regulate who comes and goes online. Your children shouldn't have internet-accessible tools available to them 24/7; smartphones, laptops, tablets, gaming consoles and smart TVs are just a few examples. Children can't be monitored one-on-one in person every moment. However, application security can provide help. It can allow partial internet access or totally restrict access, providing another level of protection. Routers have features that can switch the internet off at certain times for specific devices. Setting each device up with passwords and passcodes that only you know can keep you in control should you need to restrict usage or check into a problem. Parental controls can also help, although even younger kids may already know how to deactivate them. To be safe, you may want to have your kids give you their devices each night before bed. This will not only increase their safety but will also encourage more rest.
3. Monitor Online Activity
Various types of safety monitoring software and apps are available to keep track of certain online activities. These tools run covertly in the background; if you don't tell your kids that it's installed, they probably won't find out. You can look at activity logs whenever you feel it's necessary. Knowing where your children are going online and with whom they're interacting is critical.
4. Always Allow Input
Technology is often the primary form of communication for teens, so they should be allowed to give input into decisions that will affect their daily lives. Letting your kids share their thoughts and taking those thoughts into account shows them that you respect them and value their ideas. They'll be more likely to follow rules of which they feel some ownership. You can also talk to the parents of some of your children's peers to compare notes about appropriate rules and boundaries for particular age groups.
5. Emphasize Privacy and Safety
Kids often don't realize that posting personal information online can compromise safety, their own and that of their family and friends. Particularly on social media, inexperienced users can easily get into a conversation and forget to pay attention to everything they've posted. Teach them about privacy settings on social media and only let them friend people they know personally. Tell them about different pitfalls and risky activities in a caring way that they'll understand. Don't make it sound like punishment; let them know you only care about their safety.
Nothing is more important than keeping your children safe. With modern technology and the many hazards that can come with it, maintaining online safety is more challenging than ever. Plus, kids are tech-savvy and will often figure out how to "beat the system." This is why it's important to regularly observe your children's online activities and make them aware of the dangers. After all, there's really no way that they can avoid using the internet in this day and age. In the end, your kids will get the most out of the positive aspects of the internet and you'll feel better knowing you have some power to keep your children out of harm's way.