5 Occasions To Gift A Giant Teddy Bear
Gift Idea For All Occasions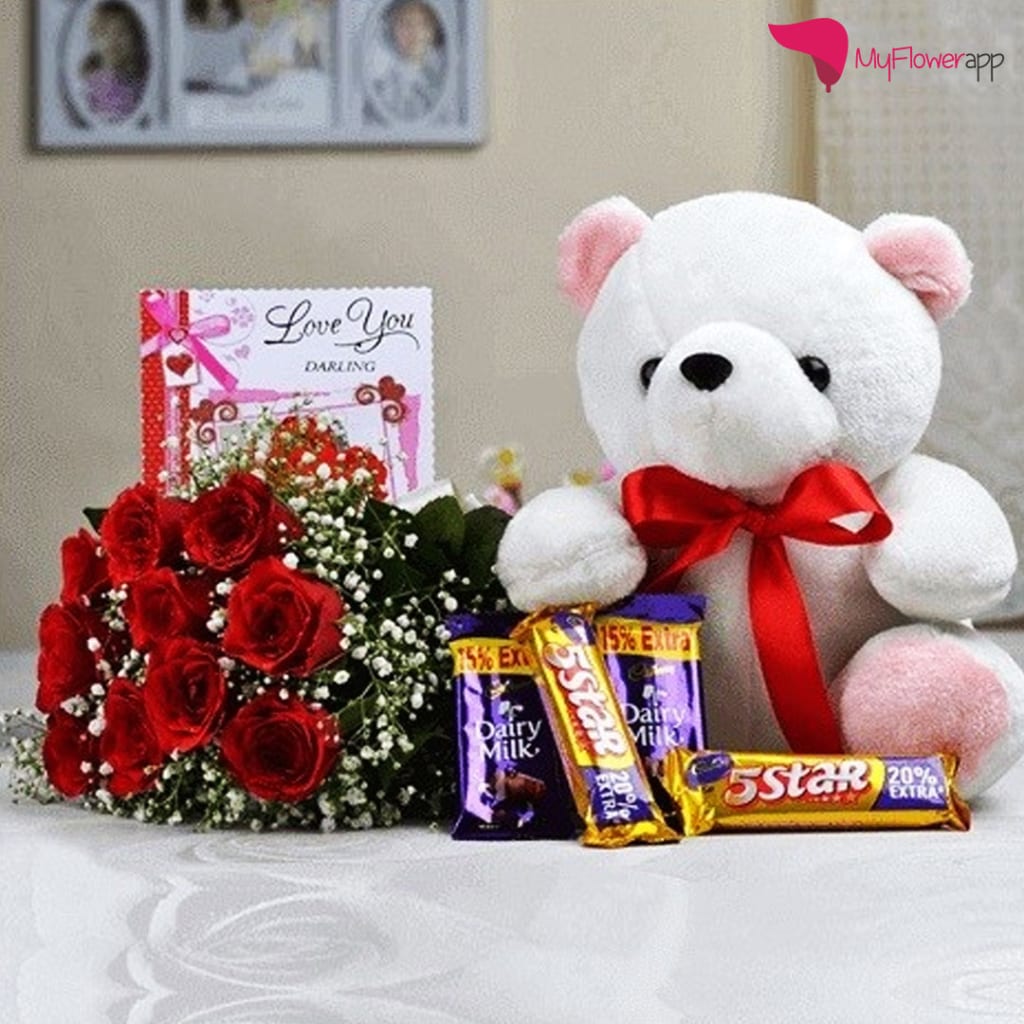 There are few things which everyone wants on their plate. Maybe a giant teddy bear is something which we seek for in our childhood. Every time we hold a teddy in our hands it has some magic which relaxes us and stabilizes the mind in just a few seconds, it's definitely a miracle, with its soft furry material and a cute little smile on his face always gives a positive vibe. Did you ever play with one of these? I guess you did.
What's so special about Giant Teddy Bears?
That cute little head with fur, beautiful little circled ears, a marvelous grin like a Cheshire cat and popped out shiny eyes and cute little foldable ears makes the best blend of the teddy bears. However, holding a giant teddy bear can crawl you in his arms which will confront you every time you feel devastated. They surely are true soulmates of humans no matter what's your age. It was a tribute from US president, Theodore who created these mesmerising toys, they were created to honour his decision of not killing an animal during one of his hunting trips. Thanks to him for providing us this creature.
When to gift an oversized teddy bear?
#1 Valentine's Day
What's better than giving an oversized fluff of cuteness to your girlfriend on valentine's day? This occasion is perfect to surprise your special someone as this will show how much you care and love. Order a baby pink or vanilla cream color teddy bear to make the moment more romantic. Plus, it would be perfect if the cushion says, "I Love You" or "I Miss You."
#2 Birthday
Whether it's your daughter's birthday, girlfriend's, mother's or even grandmother's, gifting a giant teddy bear can never go out of style. It is the symbol of love and care that will always make them remember you. Wrap the furry buddy in a cute looking wrapping paper and deliver it on your girl's doorstep.
#3 While Proposing
Flowers and chocolates are fine, what a human-sized teddy bear after she said yes is the real vibe. We bet your girl is going to cry in happiness. Now she is going home with a ring and this huge buddy to cuddle and play whenever you are not around. You may add a t-shirt as well saying "will you marry me?"
#4 Baby Shower
Is your sister or someone that is close to your heart is expecting a baby? People are surely going to overload their room with all the baby stuff but you can do something different by giving them a huge teddy bear, so that she can lay down, hug and be comfortable whenever needed during the tough pregnancy times. Plus, the future kids can use it too. XD!
#5 Housewarming
Surprise your friends with cute yet huge boo bears who have shifted to their forever home. This will warm both their heart and house, and can be used as a decorative piece in any corner of the new home. It will surely add some freshness to their room.
Summary
Even doctors say a teddy bear helps humans in reducing mental stress and anxiety. Giant teddy bear is one of the finest toys to invest in. Even as we get older, they will always listen very carefully and never point out your flaws, no matter what. So order one for your girl today and surprise them. She will definitely love it and thank you for the same. Add a cushion and personalize it with a cute short message to make it look cuter.