5 Fun Winter Activities to Do With Your Kids
Fun things to do when it starts to get chilly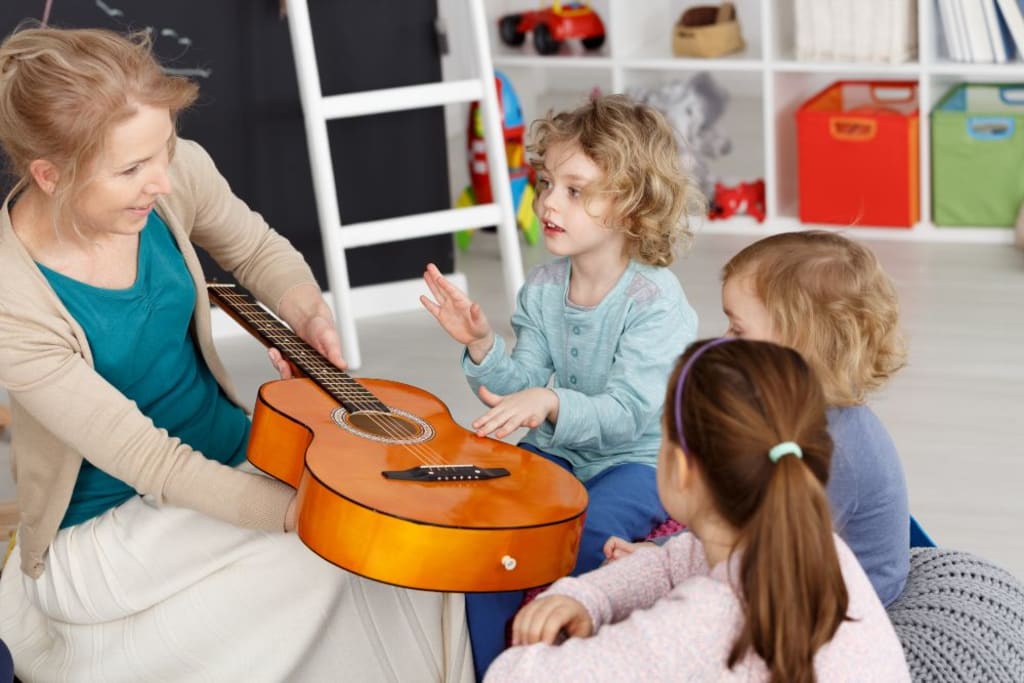 5 Fun Winter Activities to Do With Your Kids
With the arrival of winter comes fun in the snow, built-in excuses for getting cozy, and a host of other opportunities for family togetherness. Here are five fun winter activities that you can do with your kids to make the most out of this special season.
Search for the Snow
Every kid loves the magic of the first snowfall of the year. If you do not live in a place that regularly sees snow in the winter, consider taking a trip to find some of the fluffy white stuff.
Kids will delight in romping in the snow, building snowmen, flying down a hill on a sled, making snow angels, and more. If your family is competitive, consider planning a friendly snowball fight. There is no limit to the fun that you can have out in the snow. As long as you ensure that everyone is dressed warmly, everyone will have a blast while burning off some energy.
Take Up a New Hobby
The winter season provides a great opportunity to take up a new hobby. You can either do this as a family or find specific hobbies for each of your children. Be sure to pick a hobby that reflects their own personal interests or passions.
For example, if your child has an affinity for music, you may want to consider signing them up for guitar lessons. After you have researched how to find guitars for sale, you will be well on your way to providing your child with a creative outlet while encouraging an appreciation of the arts. Learning to play a musical instrument is a gift that will stay with your child for the rest of their life.
Binge-Watch Holiday Movies and Programs
The cold of winter simply invites you to get comfortable on the couch with a cozy blanket and a crackling fire. Make this even more special by gathering the family together to binge-watch holiday movies and television specials.
Regardless of the ages of your children, you can find a movie that everyone will agree on. Pop some popcorn, prepare hot cocoa with marshmallows, or get a head start on your holiday cookie baking so that you have plenty of snacks to go along with your viewing. If you want to make it more memorable, buy every family member a set of matching holiday-themed pajamas to wear as you get cozy together.
Visit a Zoo
Many families shy away from visiting the zoo during the winter months because of the weather. However, this can actually be the very best time to visit. Not only will you see fewer crowds than in the busy summer season, but you will also get the opportunity to see the animals when they are likely to be more active.
Before you pick a date, take a look at the extended forecast. You can also make this a learning experience by asking your kids to pick an animal to research prior to the outing.
Take a Winter Nature Hike
Do not let the cold weather stop you from getting out and connecting with Mother Nature. Taking a nature hike is the perfect cure for the winter blues.
If your kids are young, make it more fun by collecting items along the way and using them to make a winter tablescape for your dining room table. Good ideas include pinecones and evergreen branches. This is a great way to make lasting memories.
There is no limit to the ways to harness the beauty of this season of downtime. Your kids will appreciate all of the thought that went into planning these special activities that take advantage of the best parts of the winter season.
Staying at home each & every day to be there with your children as they learn and grow sounds absolutely amazing in hindsight, right? Absolutely! Who wouldn't think that it's just living the dream?! But what the world fails to disclose is the truth behind being a stay at home mom..

11/18/2020 So, grandma (81 this year) has been up my ass about keeping a journal of everything that is going on right now so here goes. Amelia is 9 and in 4th grade, Raynen is 5 and is in kindergarten and Rj is 3 and is home with me. We live in fort lee right now and my husband, Bobby (30 this year) has just had his 3rd spine surgery and now awaiting the promotion board (he is in the army) and finding out when we will be moving. I am 26 credits away from my BA in history. The coronavirus pandemic has been a pain in the ass and the 2020 presidential election was a complete dumpster fire. Yay 2020 and the best part was carol baskin and the memes from that world.

It was early October, and it was finally time for my long-awaited moose hunt. I had waited ever since I was a little girl for this opportunity, and it was finally here. So, my father, the one that looks after me, and I packed up our stuff and left our city in Alaska. We were heading to a place called Bethel, AK. After a six-hour long drive, we made it to our hunting unit. It did not feel like home to us but it was warm and cozy, like my bed at home.

As your parents age, you're probably spending more and more time caring for them. Even if they're still in good health, you may need to help them live a healthy lifestyle. Your parents may need help with everything from their health insurance to their diet. To avoid caregiver stress, taking care of yourself is also essential.

Staying home, reducing stress, and taking care of ourselves, both mind and body are more important than ever. That's why from beauty and personal care to everyday essentials and home cleaning – we've got you covered. "Avon"

Growing up, I loved the Wizard of Oz. There was something magical and timeless about the Yellow Brick Road and the passion of Dorothy to find her way home, Scarecrow to find his brain, Tin Man to find his heart, and the Lion to find his courage. All to find out that the man behind the curtain was just a man, whose hope and wisdom fulfilled all desires by encouraging everyone by exploring their own virtues.