4 Top Tips for Tackling Toddler Tantrums, Plus the Top 50 Baby Names of 2017
Advice for any parent, grandparent, or anyone around children!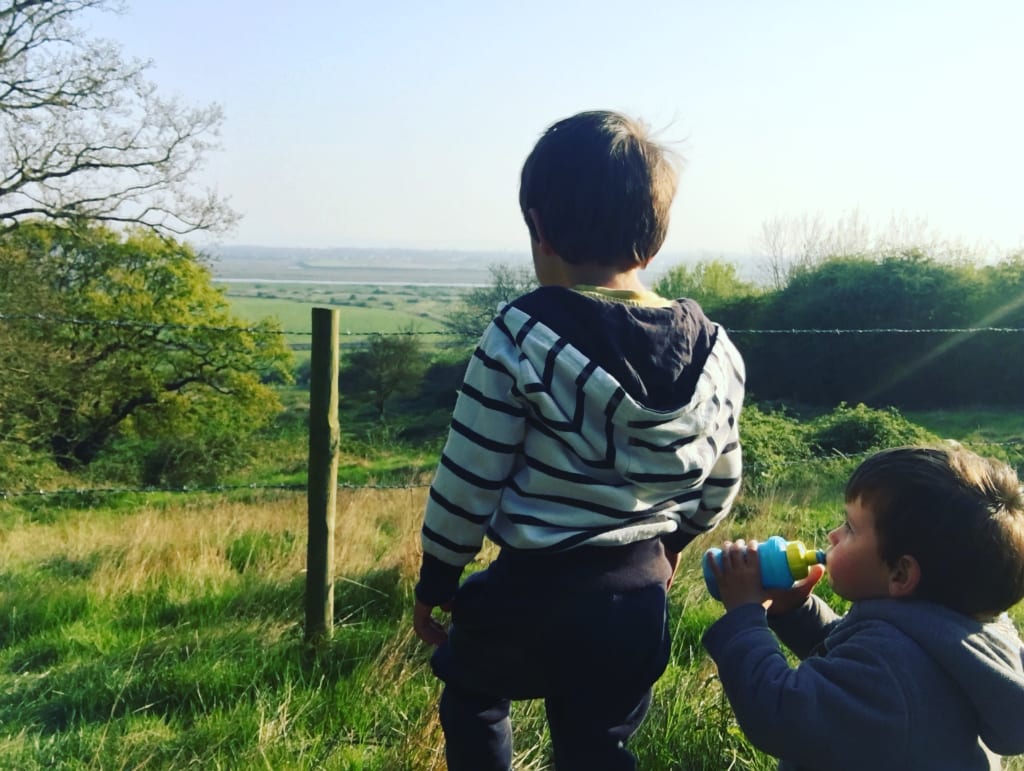 So here's the thing: I have wonderful twin boys ❤️. They are three and their "terrible twos" has arrived late. We've had some pretty award-winning performances from our angelic-faced boys at home, in public, ...anywhere. I know how you feel about being stared at!
So, here are some tips for you...I have compiled a few calming methods and magpie'd some. These work quickly on my little ones and are my top four methods, and I swear by them.
1. Breathing It out Towards the Clouds
Gain your toddler's or child's attention during the moment of fury they are having and just say (calmly) "look at the clouds ☁️ ," say "copy me...breathe in (deep breaths) and then breathe out." Do this as many as ten times. Once calmed, explain that the clouds can take their angry and sad feelings away with the wind. Explain that they can do this anytime they need to. Then hug it out. ☺
2. Calm Down Corner
This helps anxiety as well. If they feel angry, they can go to the calm down corner (filled will cushions, cuddly toys, sensory lights) and relax by themselves or with a loved one if they wish to calm. I'd recommend intervening after a few minutes to see if they feel like talking. Be sure to make them aware you're there to talk when they are ready.
3. Slingy
This is a good breathing and stretching method to calm negative feelings. Standing with their feet wide and slingy in both hands, tell them to breathe in, and as they do, stretch the slingy as wide as they can. Hold it for five seconds. Then, breathe out and bring the slingy back together. Repeat five times.
4. Calm Down Jar
I made this in about ten minutes (I used a plastic one). Fill with water, a pot or two of glitter, and a big squirt of PVA kid's glue, and a little paint to colour the water or food dye. Mix well. Replace the lid and seal tightly. The idea is that you shake it and pass to them. They sit and watch the glitter settle and, as they do, the feelings settle, too.☺
So, it's the new year and we're all reminiscing about how successful or unsuccessful 2017 was. It got my brain working on what was popular in 2017 and wondering what 2018 will bring!
For some, a new bundle of joy in form of a baby!
So if that applies to you, I created a list of names that were very popular in 2017!
So you're struggling to think of names for your baby/babies on the way? I did the research and compiled a Top 50 List (25 Girls Names and 25 Boys Names). Enjoy and let me know if you choose one of last year's favourites on the list! :-).
PS: this is NOT in alphabetical order!
Girls
August
Aubrey
Eva
Paisley
Willow
Iris
Savannah
Chloe
Luna
Hannah
Hazel
Grace
Lily
Natalia
Darcy
Melissa
Summer
April
Scarlett
Harper
Sophia
Nora
Penelope
Mila
Aria
Boys
Conner
Elijah
Owen
Jeremiah
Noah
Liam
Mason
Aiden
Jacob
Lucas
James
Oliver
Ethan
Caleb
Joshua
Benjamin
Alexander
Sebastian
Tristan
Toby
Caleb
Carter
Joseph
Dylan
Ryan
Throughout 2018, I will see how this changes and update on my findings!
—Hollie Taylor