30 Seconds That Will Embody A Memory Forever: Nicole Thea
First Place in For You Challenge
A ray of sunshine, a loving soul and a TikTok video that will embody that forever.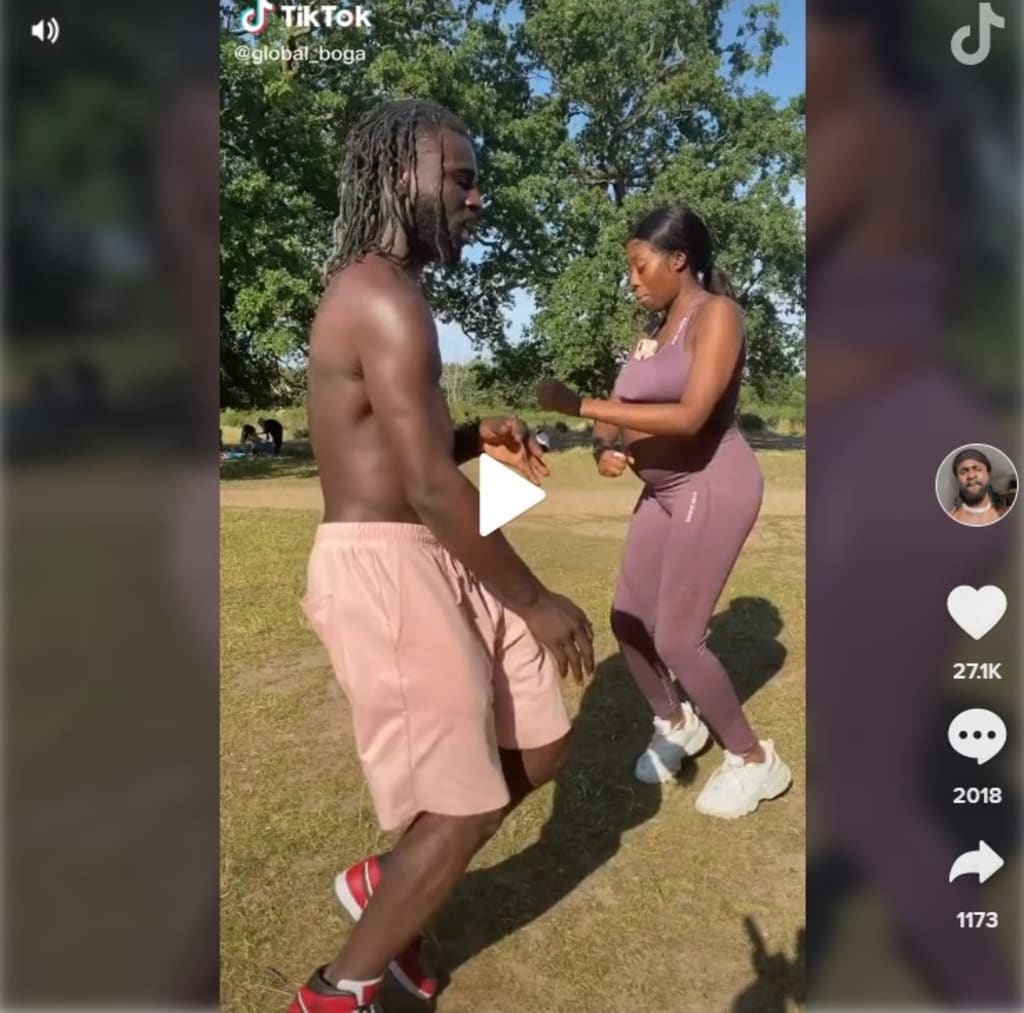 Screenshot by author.
Social media can be a special place to keep and share memories even after those in them are gone. A TikTok video that has since become my favorite, does just that. It captures the essence and character of a young woman, dancing with the father of her unborn child. The video is filled with so much joy, positive energy, and beauty.
Why a 30 second video of a pregnant woman dancing is my favorite has a lot to do with the woman behind it. Before sharing the short clip, I would like to travel back in time before it was created and tell you a little story about the woman you will meet when you watch it.
Meet Nicole Thea
I first came across Nicole on YouTube, as one of her videos found their way into my recommendations. The video featured herself and her partner sharing the story behind how they met. I remember it being so lighthearted and funny. There was a lot of smiling and loud laughter between the two – something so candid and natural about them that made me keep watching. I'm not one to entertain myself with internet personalities or YouTube couples but for some reason, there I was – learning about a young couple that had been brought together through dance.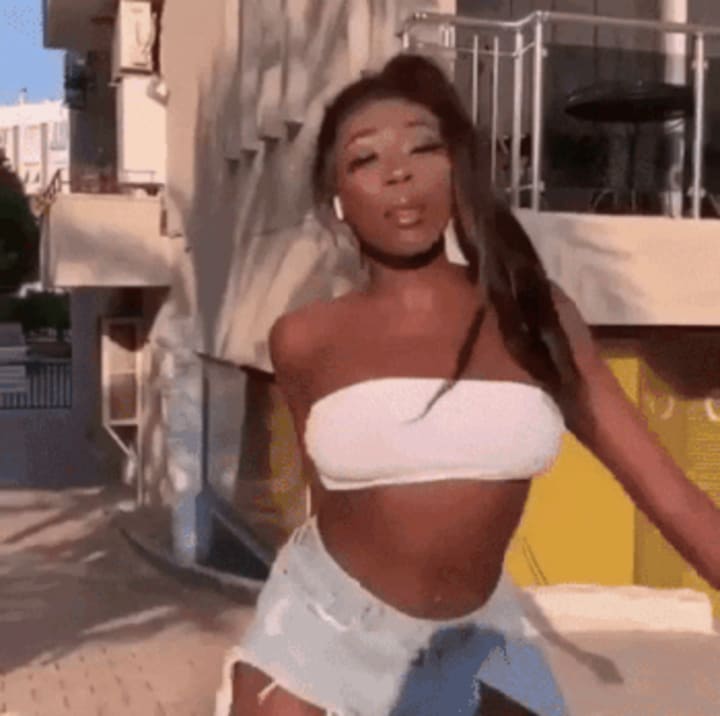 From makeup to fashion – her love for dressing up was no secret. She shared makeup and hair tutorials on her YouTube channel and at times, she would include her circle of friends or one of her siblings– giving a deeper glimpse into the things she valued. In the summer of 2019, she launched her very own Thea Kollection, which featured accessories from jewelry to sunglasses and the staple of it all: false eyelashes. She would go on to open her own beauty salon, Le Landone, on the very same day of her collection launch, adding business owner to her already many accomplishments.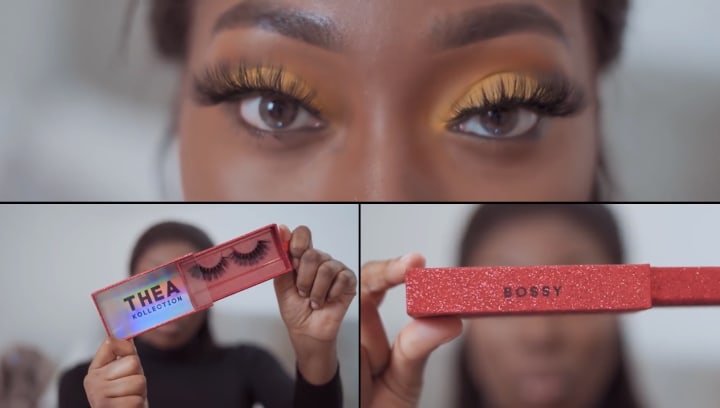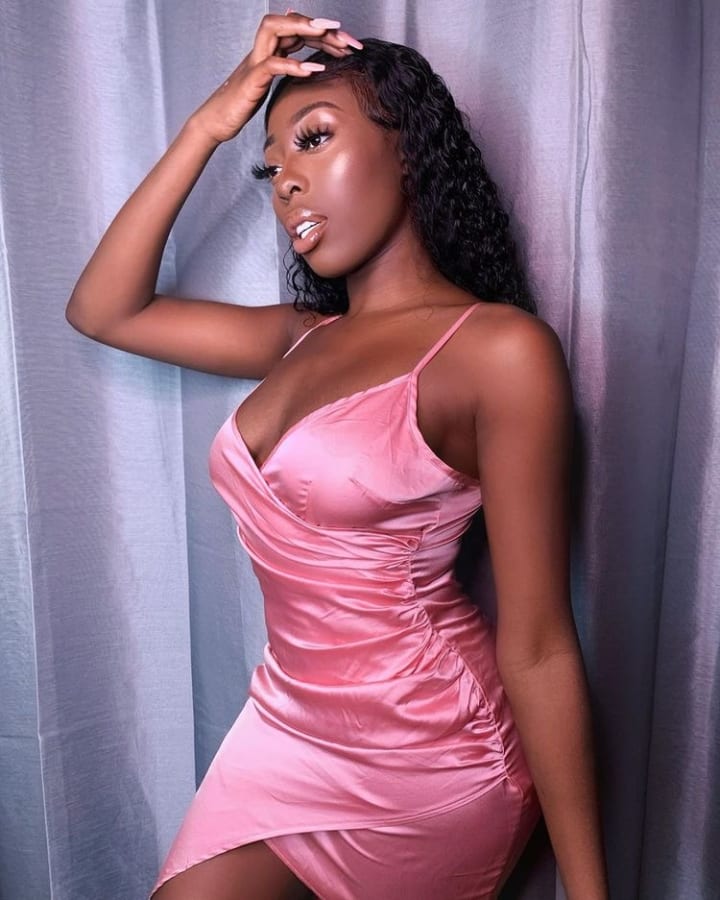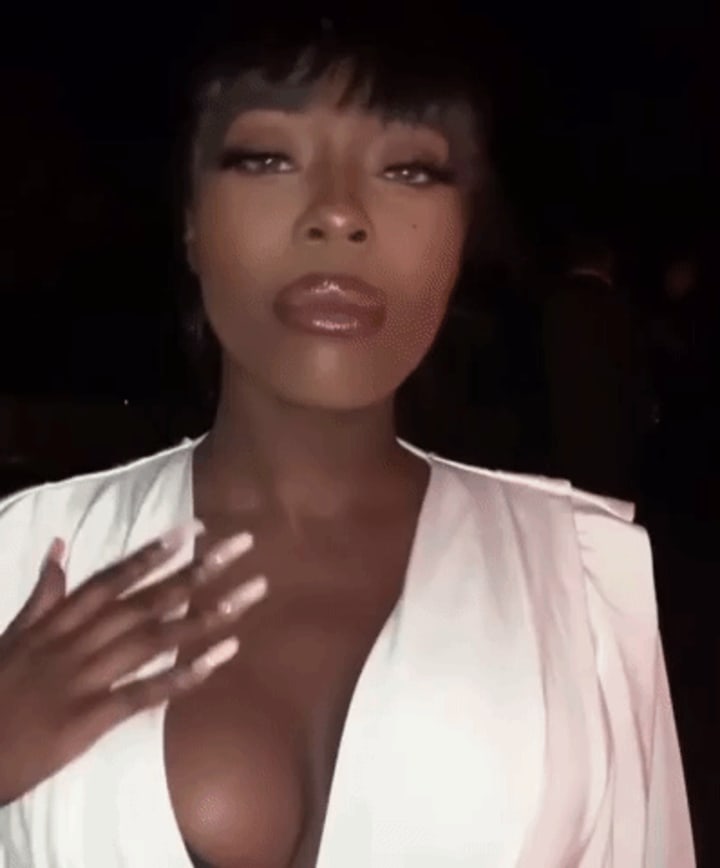 It was in 2015 when she uploaded her very first video on YouTube and by 2018 she would end up sharing her channel with her partner who is popularly known as Global Boga (Jeffrey). Her supporters quickly accepted and welcomed him. It was clear that the two were not only inseparable, but they complimented each other so much. He was a dancer as was she and together they moved.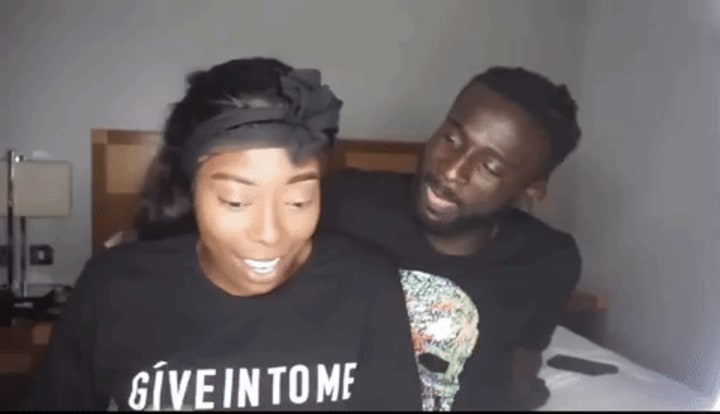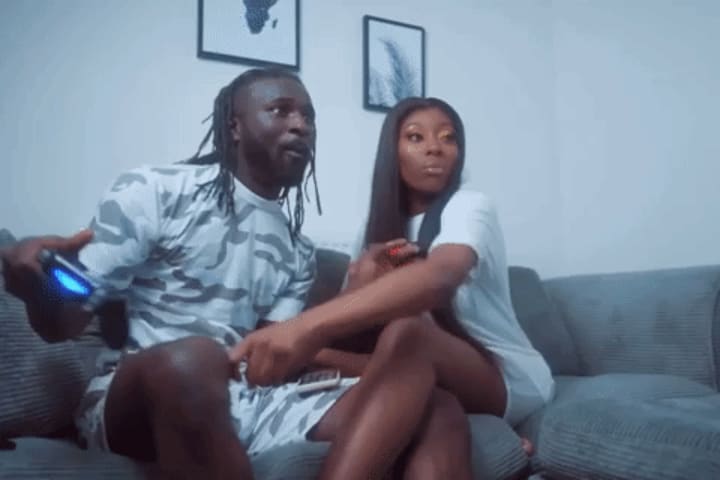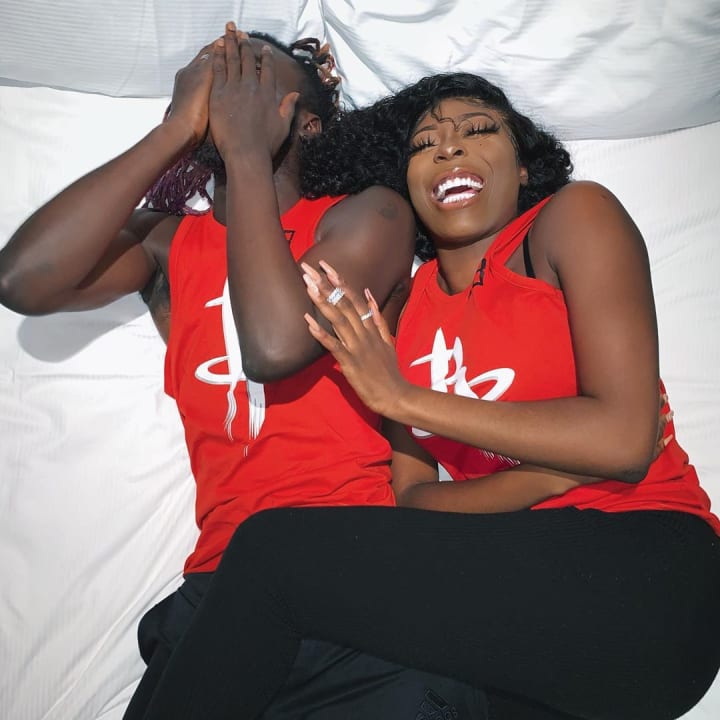 When I would watch Nicole, I adored the sound of her laughter. It was so infectious and uplifting and that is one of my favorite things about her. Even though she was raised in the United Kingdom, she celebrated her Ghanaian and Jamaican roots. Her subscribers got to see her travel vlogs of her explorations and experiences in Ghana. There were several videos dedicated to Boga teaching her Akan, which is the most spoken language in Ghana. The videos were fun and very funny, with Boga taking his role as a teacher very seriously but she embraced her culture and background with pride.
Despite the growth in her social media following and her evolving role as an influencer, she never stopped dancing. She wasn't afraid to dress down or be caught without makeup. There was no shame in being human and goofing around on camera, it was this part of her that many related to and respected. I admired how even as an influencer she remained true to herself, not only in the image she portrayed but in everything she did.
Within the last two years, Nicole was not without the man she loved. They entertained their growing supporters with challenges, vlogs and dance videos as often as they could. They were a beautiful couple that not only gave us a glimpse into their relationship but they let us see the friendship and bond they had. In watching the videos they put out, Boga was always making Nicole laugh - a hearty laugh that was precious and true. He was only being himself and in doing so he brought her so much joy. Subscribers found him hilarious but most importantly, they noted how well he treated her. Nicole never hid how happy she was with him nor did she fail to praise him for how good he was to her.
On April the 19th of 2020, Nicole and Boga announced that they were expecting their first child. They were excited and hopeful for what was to come, and it was a new chapter in both their young lives. Their YouTube channel soon welcomed new content that was centered around the life that they were going to welcome. They were so overjoyed - Nicole being certain it was a girl and Boga, adamant that she was carrying a boy.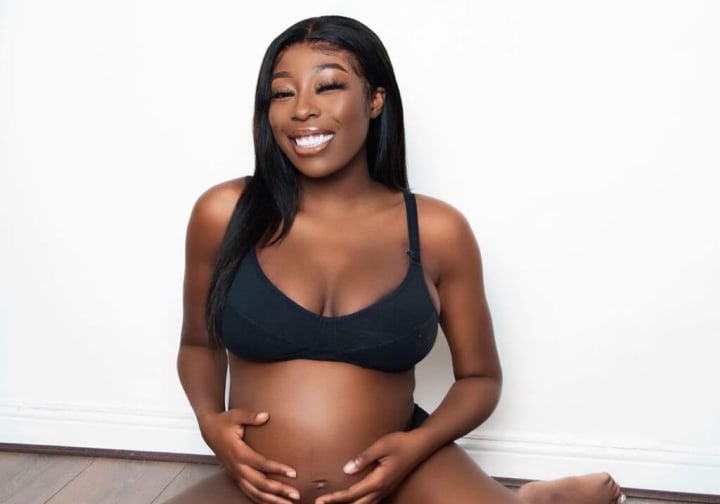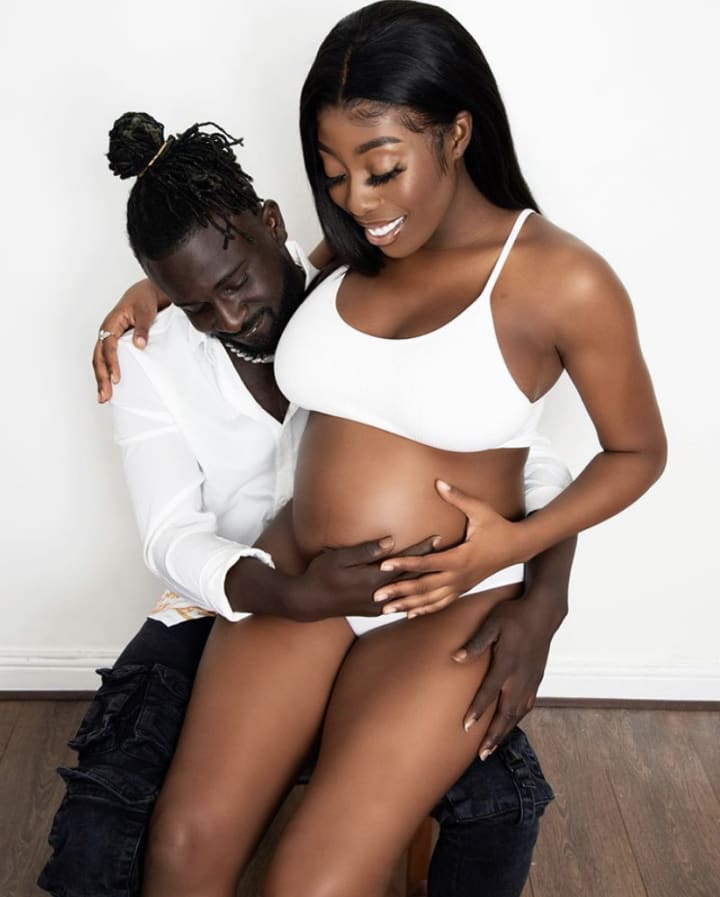 So, a boy it was. The due date inched closer and closer and each new video that was shared revealed a nervous excitement. She let us in on what her pregnancy had been like - from the lows to the highs. Citing that the best part was that the baby was simply a blessing. She noticed the minute physical changes that came with being pregnant and she liked them. Her hair was growing faster and so were her nails but there were other physical changes that weren't pleasant.
"The worst thing about my pregnancy is that I'm always out of breath."
She brought up the difficulty she had in finding any motivation and how fortunate she was to have her partner. She shared the fact that without Boga, she wouldn't be able to do anything.
"without him, I don't know how I would get through this."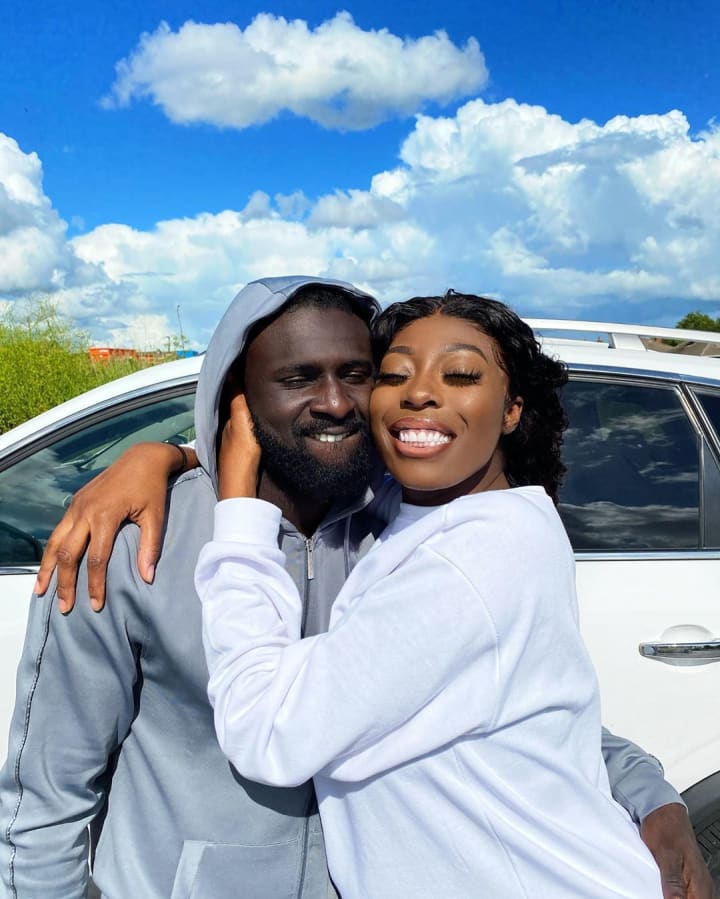 A TikTok treasure to cherish forever
When I saw this TikTok video, it made me smile so much. There, was a heavily pregnant Nicole, nearing 9 months, doing what she had always done - dance! It was amazing seeing this and I thought to myself how I couldn't recall seeing a pregnant woman move like that. I loved it and what I loved even more was seeing Boga with her and seeing that big smile that Nicole always wore. The energy that she possessed and that fun-loving nature of hers comes through in the video. That is how I want to remember her -laughing, radiant with positive energy and dancing.
Nicole Thea passed away on July the 11th of 2020. Her baby boy, who had been named Reign, also lost his life. The sudden passing of a healthy, pregnant 24 year old has left many confused and pained. It has also raised questions and discussions on the mortality rate amongst black pregnant women. (She did not lose her life during childbirth) A cause of death still remains unknown. There are many questions but the most important thing is remembering her as she was and not how she left.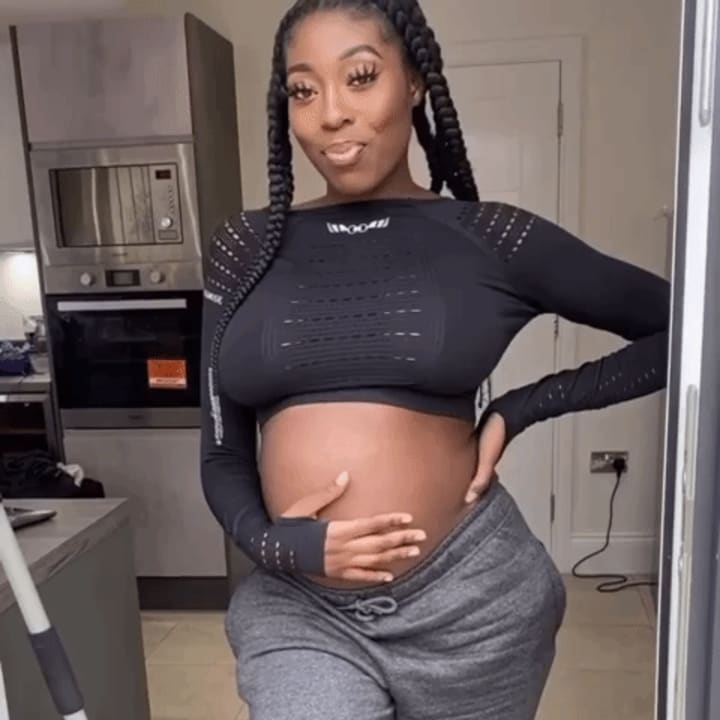 Nicole, dancing on a sunny day, in a London park, with the love of her life and unborn child is beautiful. It's a video I want to share over and over again and with anyone. There is so much joy in that clip that radiates the loving and good energy she had. Boga and Nicole were always together and doted on each other heavily and I love that I can see that in the video. It is the last video that is shared with her moving to music and I will always cherish that. I love that I can see them laugh and enjoy each other in the moment. Doing the very thing that brought them together - dance.
It has become one of my absolute favorite TikToks because it captures Nicole as she was and always has been. Her pregnant belly is exquisite and the fact that she moves the way she does never fails to amaze me.
It is a heartbreaking tale but one that needed to be told. Sharing a TikTok treasure like this, without the story behind the woman dancing would not have been enough. It was important that I share the little pieces that made up Nicole and try to paint a picture of how wonderful she was. She touched a lot of people in ways that she probably did not know - from those who knew her personally to those who supported her. Her impact goes far and beyond.
UPDATE: Friday 1 October 2021
As I write this, a little over a year has passed since the devastating passing of Nicole Thea and her son, Reign. Her partner, Boga took to YouTube to share what he could despite the difficulty in doing so. Boga explains that the wrong unit had been sent when assistance was called for the mother of his child. He goes on to express that there was never any indication that anything was wrong despite all of the the check ups they had gone to. In prior videos, the mother to be expressed difficulty in breathing as she shared her journey with thousands. It was something she had discussed with her midwife and was told on numerous occassions that it was "normal." It is hard to watch and even harder to understand considering that human error may be responsible for the loss of life in this case. Boga closes by requesting advice from lawyers as this is something he and her family intend to fight.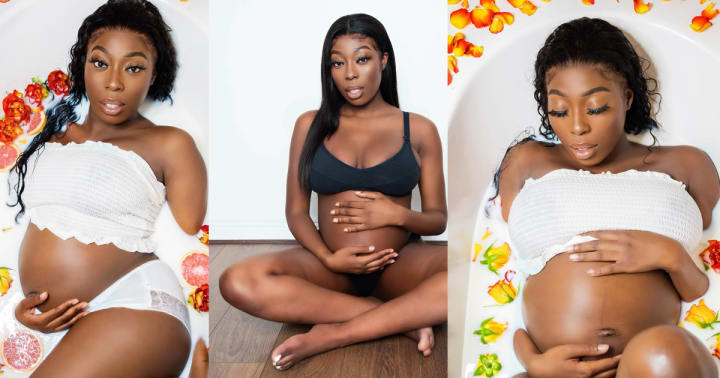 For Nicole and baby Reign. Fly high.
- Joy Johane