26 Essential Tips for Parents to Create Safe Surroundings for Your Child
Nowadays, saving your child may be not that easy.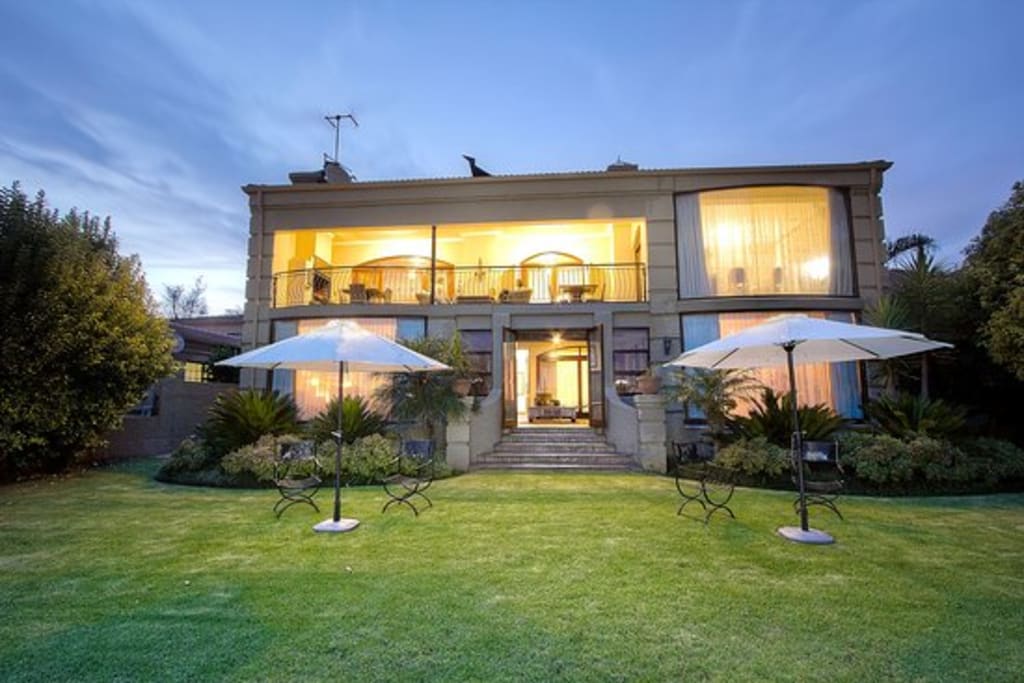 A parent's role is to constantly ensure that his children are healthy, happy, and safe. Since children love to experiment, and they're prone to putting themselves in danger in various situations, you need to approach a different perspective as a parent in today's times.
You have no excuse for it—the educational information is available to you, and you're reading some of it right now. On the other hand, before something bad happens, you'd better take action and seriously consider your children's environment.
Is it safe? Is it constructive? Does it allow the child to thrive? Does it keep him safe from life threatening situations?
In today's post, I'm sharing 26 essential tips for creating safe surroundings for your children. Pay attention, take some notes, if you wish, and put these tips into implementation immediately.
1. The Baby Crib Must be the Safest Zone
Position the crib in a strategic position. Put it in a safe spot that allows you to feel comfortable knowing that your baby is sitting there alone. If you can, buy a new crib to prevent unfortunate events.
Never place the crib under various objects like paintings or shelves. Also, don't put objects above it.
Never bundle your baby in blankets or comforters while he or she sleeps. You can use a wearable blanket, though the baby's sleep should be unencumbered. Don't add stuffed animals, quilts, pillows, dolls, or sheepskins in your baby's crib. These can cause overheating or even suffocation.
When you put your baby to sleep, put her on the back, not on the belly.
2. Secure the Baby's Room
Leaving your baby on the changing table and leaving the room is extremely risky. An infant that falls from a changing table can suffer permanent damages, both physical and emotional. Simply take your child with you wherever you go, unless he or she is in the crib.
Window guards are a must. By the time your baby grows up, you want to sleep confidently, knowing that your child can't exit the house (even by mistake).
Don't place furniture near the windows.
3. The Bathroom
When you bathe your baby or child, make sure you test the water. Somewhere between 90 to 100 degrees Fahrenheit should be great.
You should be very focused. If your attention wanders, your small, little baby might "get in trouble" underwater.
Don't keep any electronics in the bathroom. As your child grows, his lack of attention might get him into trouble.
4. Make the Kitchen a Safe Spot
Whenever you're heating or cooking food, stay in the kitchen. Did you know that cooking was the factor that led to the most fire injuries in 2015? Keep your small children away from the stove, and consider implementing smoke and fire alarms in your house.
If you use stove-knob covers, your child can't turn the burners on and off.
There are many children who go through a phase of being intrigued by trash and garbage. It's nothing serious, you shouldn't worry about it. What you should do, is secure the trash can whenever you can.
5. Secure the Common Rooms
The common room or the family room is one of the most dangerous places for your toddler, mainly because it's adults that spend the most time there. Therefore, all sorts of dangerous objects can put your child's safety in danger.
Ensure that your TV doesn't tip, and that it's never, ever going to fall.
Take all the wires away. Cover them, replace them, do whatever you can, but make sure that they stay out of reach.
Consider getting a low-radiation WI-FI, to diminish your child's exposure to electromagnetic radiation.
What we've discussed here was strictly related to the physical safety of your child. A safe house must also be a healthy house, both in terms of physical health and mental health.
Your child should associate your house with "home." Most children do. However, home can be both safe and unsafe. If you keep your baby's physical environment safe, but you neglect his emotional needs or abuse him in any way, you're achieving nothing.
Here are some additional useful tips, which if implemented properly, will make your child associate his home with feelings of safety, happiness, and care.
Your child's mental development should be a priority. Nowadays, smart and organized people are making the most of their lives, while unstable and confused individuals are often becoming losers, they often suffer, and they rarely enjoy life to the fullest.
To improve your child's mental health and performance, you need to feed him properly. You need to study and learn what "good food" is, and what "bad food" is, and make no exceptions from the rule.
Provide help with academic writing if needed, make him interested in studying, join edugeeksclub and always help your child overcome school difficulties.
Give him an opportunity to write book reviews. Visit the Edu Birdie review, Domywriting review and Papersowl review to show the way you need to write a proper review.
Of course, some problems might put you into difficulty, so you may leverage the help of professional writing services. More specifically, the Best Essay Writer will be ready to assist your needs and help your child overcome any obstacle.
The best writing service I used to help my five children in the past, was named Nerdywriters, in case that helps.
Teach your child that exercise is the root of happiness, health, and strength.
Talk to your child on a regular basis, but not just chitty-chat. Try to discover his thoughts and feelings, and do your best to guide his mindset in the right direction. Do it in balance.
Give your child credits for his wins and good results, and encourage a growth-oriented mindset.
Feed your child with useful, educational material on a consistent basis, and explain to him why certain things are good or bad for him.
Takeaways
From a parent's perspective, the child's safety should be the top priority. How you treat your child's needs, problems, and behavior is critical, as your contribution will shape and define your children's life. Be a great parent and send your love through care and education!