11 Nigerian Celebrities Blessed With Twins (Photos).
It's double the fun for these stars.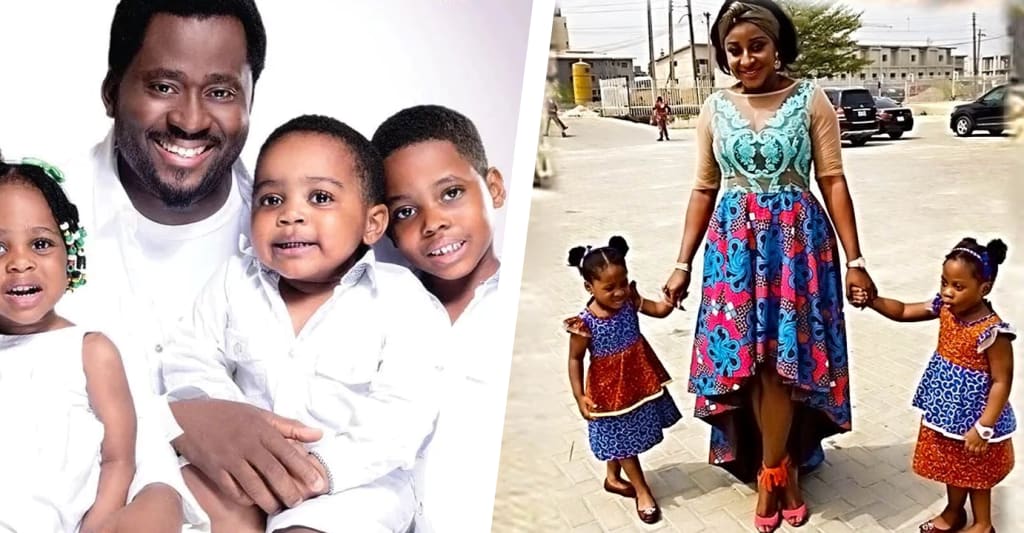 It's double the fun for these stars.
You know what they say about twin children: If you're blessed with twins, it's double the giggles, and double the grins, and double the trouble.
For these 11 celebrities, that is the case.
Here are 11 Nollywood celebrities who were blessed with not one, but two children at the same time.
**Before reading on, make sure to like and follow my Facebook page so you don't miss out on any new and interesting lists, articles, and stories that I post every single day. I have a really fun page. If you like my page, you will have fun too. So what's stopping you? Like my page and let's have fun together!
1. Desmond Elliott.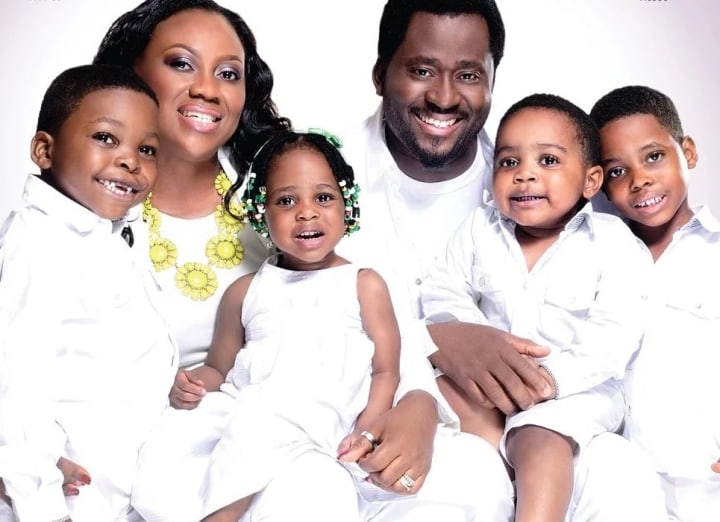 Desmond Elliott is a very successful Nigerian actor that has been blessed with twin children not once but two separate times. He and his wife had their first set of twins shortly after their marriage. They were boys named Denzel Elliot and Desmond Elliot Jr. The second set of twins then arrived in 2010 and their names are Donald Elliot (boy) and Dawn Elliot (girl).
Wow! Twins two times. That is so rare.
2. Emem Isong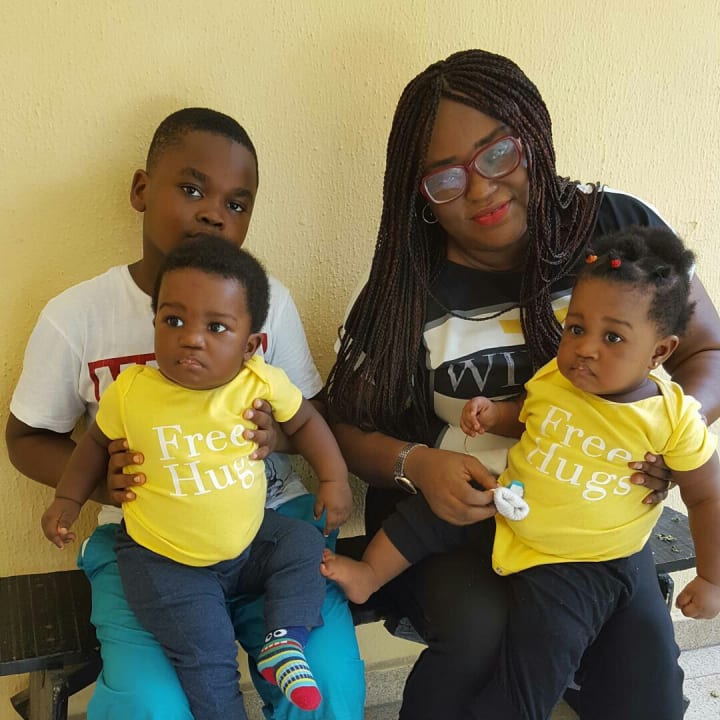 Nollywood film producer, Emem Isong popular for her movies like Ayamma and Games Men Play is married to her Cameroonian husband, Akama Midodi and in May of 2016, the couple welcomed a set of twin children.
3. Paul Okoye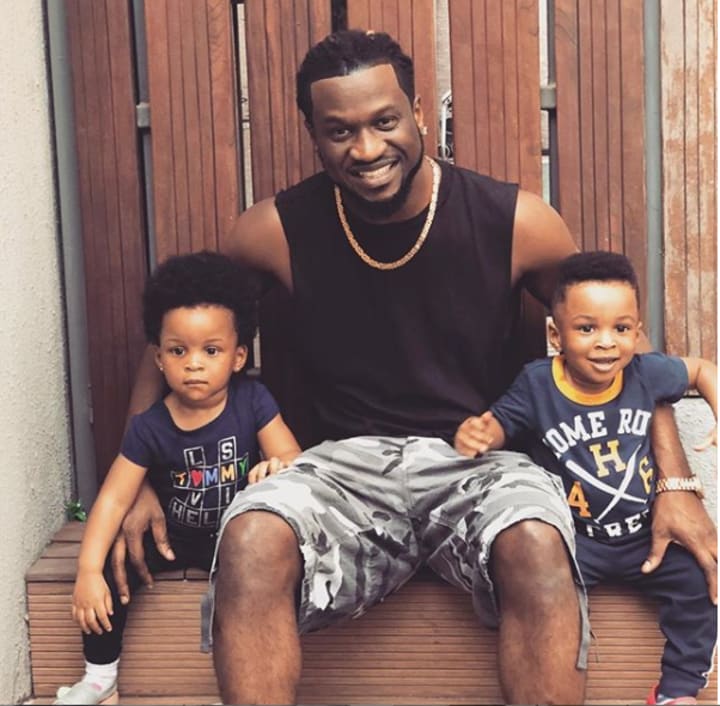 Nigerian singer and former part of popular boy duo, P-Square, Paul Okoye welcomed a set of twin children by the name of Nathan and Nadia in 2017. Seeing that Paul himself is a twin child, this one is not so surprising but still so fun to see.
4. 9ice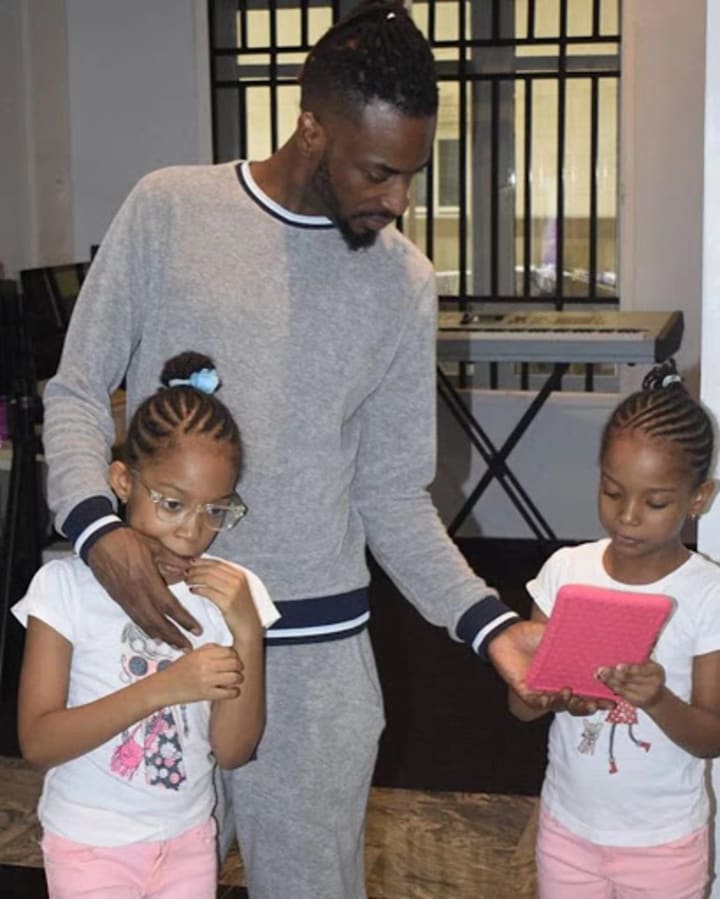 Popular Nigerian singer, 9ice most famous for his hit single Kongo Aso welcomed a set of twin daughters by the names of Hazeeza and Hadiza in 2011.
5. TY Bello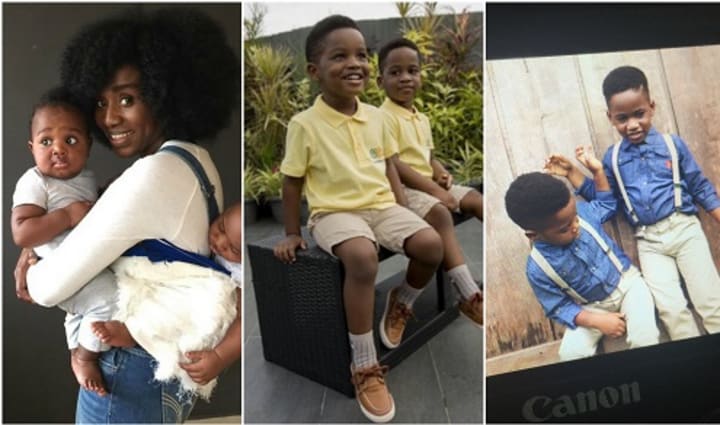 Nigerian singer and photographer, TY Bello, most famous for her massive single, The Land is Green, welcomed twin boys Christian and Christopher (Chris and Chris) on October 10, 2014.
6. Mikel Obi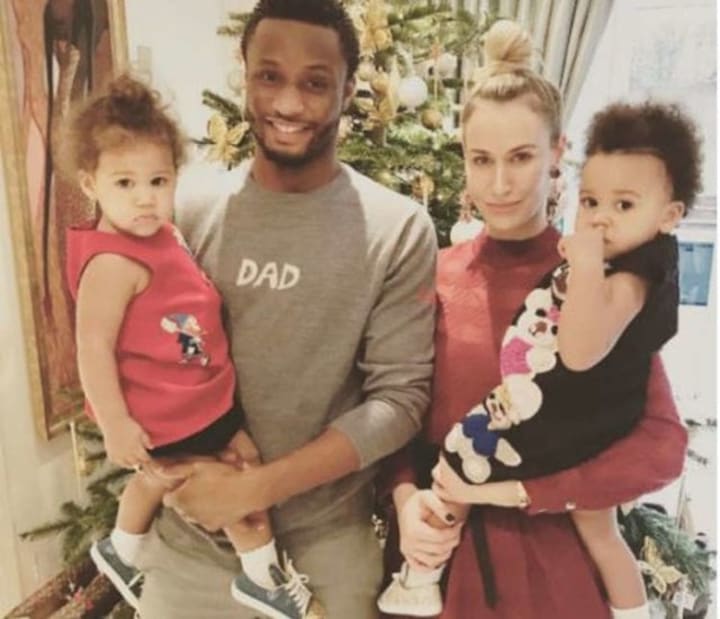 Popular soccer player, Mikel Obi, and his wife Olga Diyachenko also welcomed twin girls Ava and Mia.
7. Funke Akindele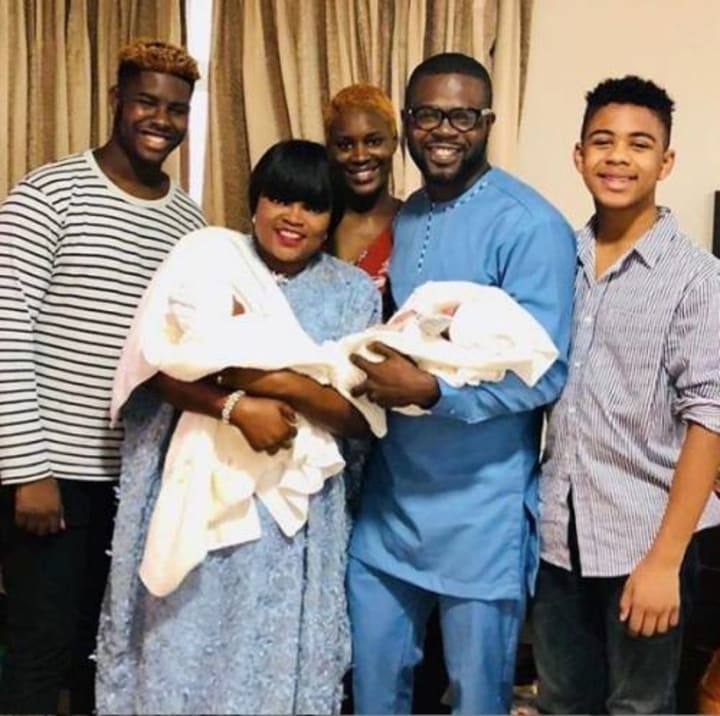 Popular Nigerian actress, Funke Akindele, popularly known to many as Jenifa welcomed twins with her husband, Abdulrasheed Bello in 2018.
8. Akpororo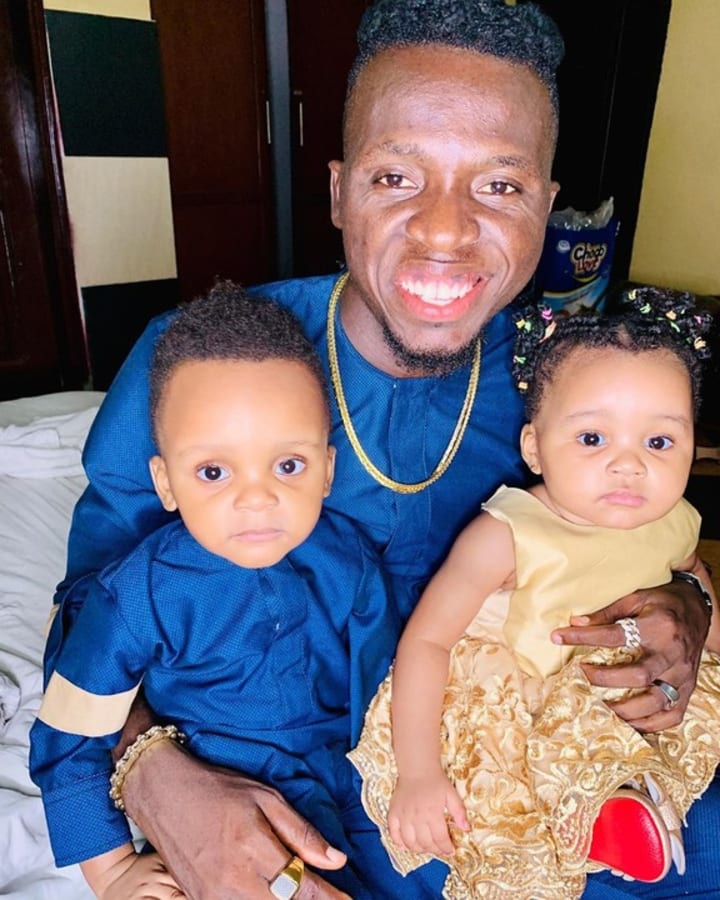 Popular and beloved Nigerian comedian, Akpororo and his wife also welcomed twin children in 2018. On their 2nd birthday, he took to Instagram to write:
I can't keep calm ooo, it's just like yesterday. My twins are 2years already #princefavor and #princessfaith I am short of words, oh lord you know hw I am feeling right now #babaibeji God bless you #iyaibeji @jojosplace_vantage for allowing God to use you to give me what I want
9. Chuddy K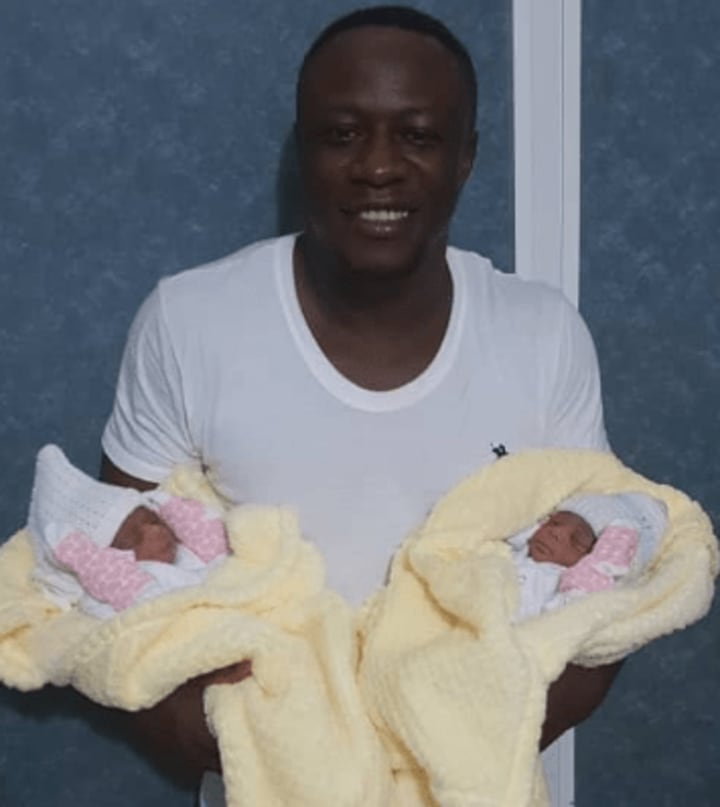 Nigerian singer, Chuddy K, popular for his hit singles including Gaga Crazy and Facebook Love also took to social media to celebrate the birth of his twin children in 2018.
10. Emma Nyra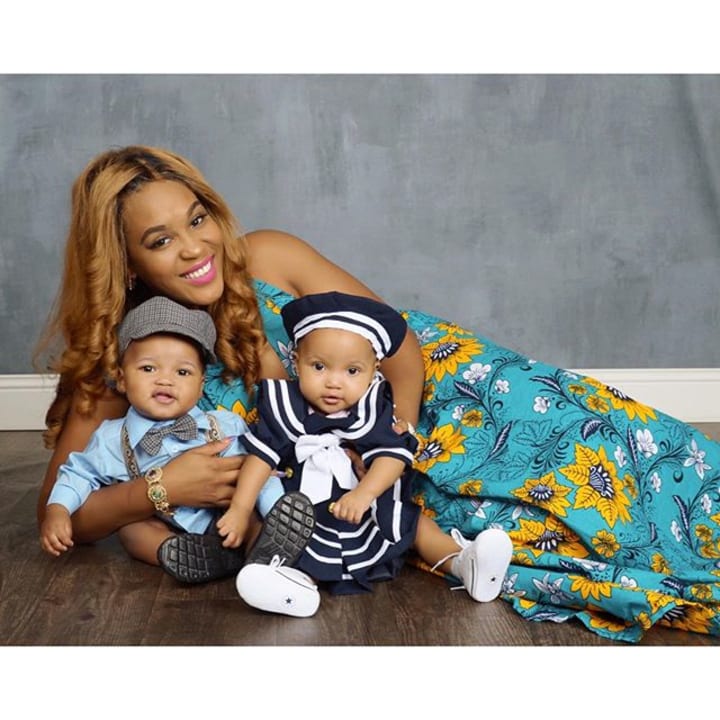 Nigerian singer, Emma Nyra, singer of hit singles such as Kere Sere and For My Matter, is another woman who was blessed with twin children who she came out to celebrate on Twitter.
11. Queen Nwokoye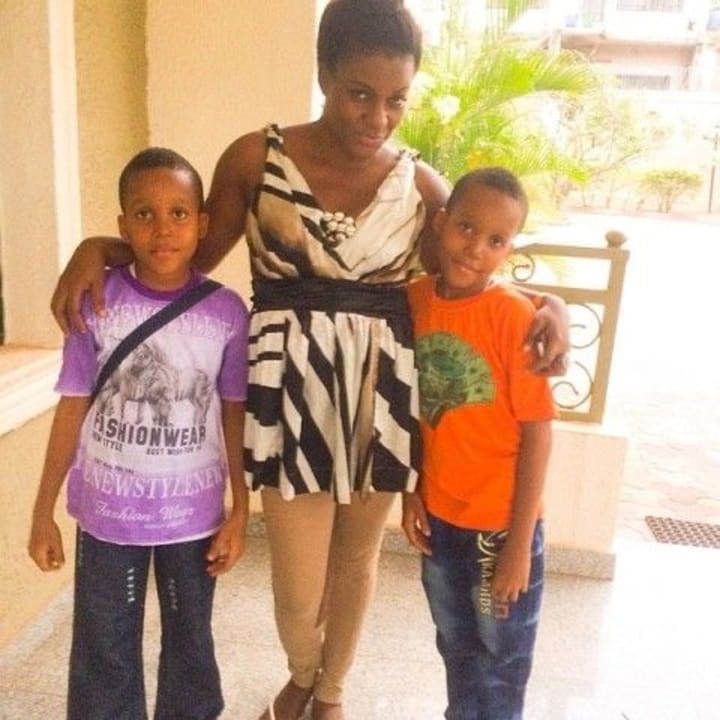 Nigerian star actress, Queen Nwokoye and her husband Oluchi Uzoma were blessed with twin children shortly after getting married.
Wow, all these twins. So beautiful to see.
That's All.
Don't forget to like my page:
I'm sure you've loved reading this piece. To make sure you keep having fun and don't miss out on any fun in the future, be sure to like and follow my Facebook page above. It's a really fun page and you're really going to love it. So what's stopping you? Like it!
To catch up other content you might have missed, click here.
Until next time, have a wonderful rest of your day!