10 Reasons Every New Parent Needs an Owlet Smart Sock 2 Baby Monitor
Know when to worry, and how to help your baby rest better with the Owlet Smart Sock 2.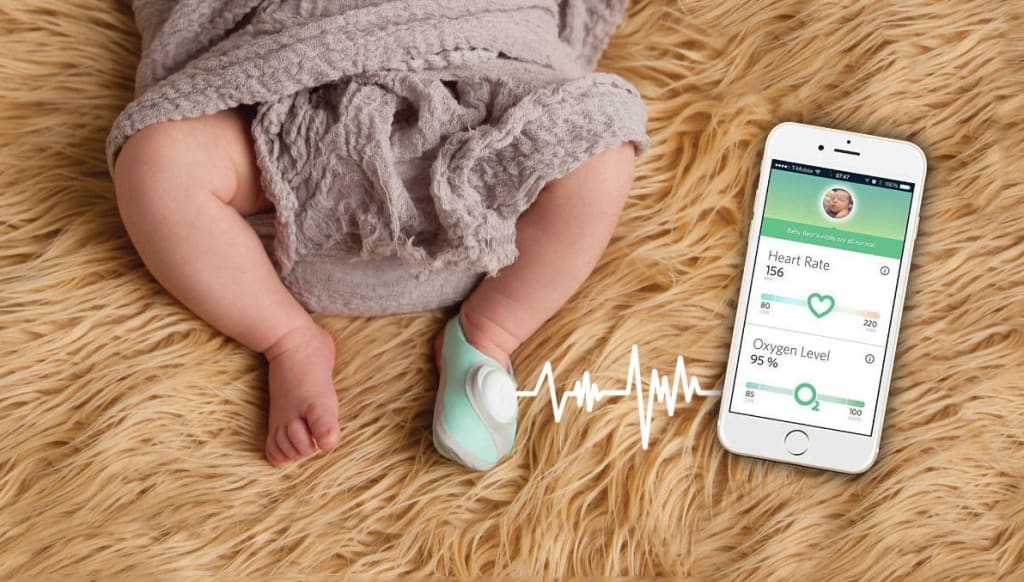 It's every parent's worst nightmare. You worked hard to make sure your nursery was safe. You fed your child all the right food. You even bought a baby monitor that kept a good eye on your little one's movements. But then, one night, your child's heart stopped beating.
Terrifying, isn't it?
As horrible as it sounds, thousands of parents experience this every single year. It's a phenomenon known as SIDS, or Sudden Infant Death Syndrome. No one really knows the exact cause of it, and it can really affect anyone's child.
Most baby monitors are smart enough to notice when a baby isn't moving, but not when a baby's heart isn't beating. That's what makes the Owlet Smart Monitor the best thing a parent can buy.
If you want to keep an eye on your child, you need a baby monitor.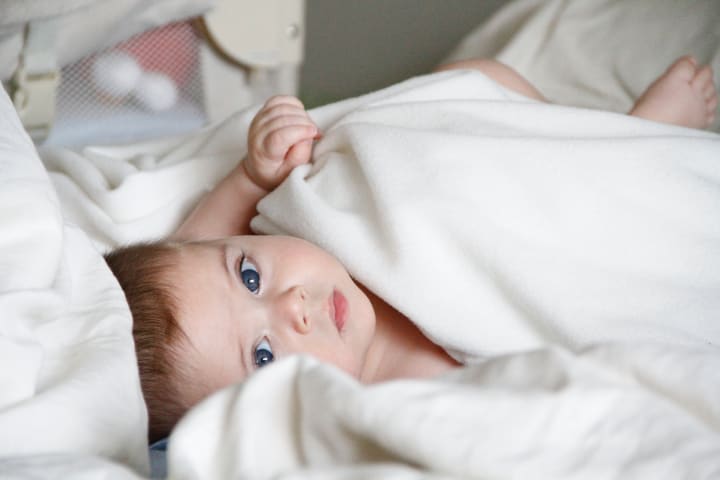 Having an infant is terrifying. You want to make sure they are well cared-for, that they are safe, and that they are where they are supposed to be. That's why people choose to use baby monitors at home.
Truthfully, every parent who wants to keep an eye on their child should have a baby monitor of some sort. That alone is a great reason why you should consider buying an Owlet Smart Sock monitor.
That being said though, it's not your typical baby monitor by any means...
Regular baby monitors are only effective at telling you whether or not your child is crying or if someone came into the room. The Owlet Smart Sock 2 is a unique invention that tells you all of your baby's vital signs.
Everything from your child's heart rate to oxygen levels is measured through this cute little wearable sock. If the Owlet notices something abnormal, you get an alert directly to your phone.
The Owlet can help you get alerted to SIDS or similar medical emergencies in record time. This gives you the chance to save your baby before it's too late. If that isn't a reason why parents should get an Owlet, we don't know what is.
The Owlet also works as a sleep coach.
What parent hasn't lost sleep while trying to get their child to drift off to slumber? The Owlet Smart Sock is one of the only baby monitors on the market that can help parents learn how to get their child to settle down faster.
Sleep is important for a child's development. The Owlet's Insights give parents' advice that will help their child get better sleep—and in turn, give them extra time to snooze, too!
Every baby will have their own obstacles to overcome as they grow up, and for many parents, it can be hard to discern what's normal or abnormal. Part of the perks of the Owlet Smart Sock 2's app is that it compares your child's sleep data to others of the same age.
Along with helping you determine whether something is worthy of a doctor's attention, the Owlet app coaches parents on what they should expect in the next couple of weeks and months. For parents, this leads to way less stress.
The app's data can also be shared with doctors if need be.
If you notice that your child's sleep patterns are abnormal, the Owlet app will help you make your worries known to your pediatrician. By offering up solid data to your doctor, your pediatrician can get a better idea of what's going on and offer better advice.
All the statistics in the Owlet app can be printed out and presented in beautiful color. So, it'll also be as easy on your doctor's eyes as it is for him or her to understand.
Use the charted trends to create healthier, more efficient routines for your baby.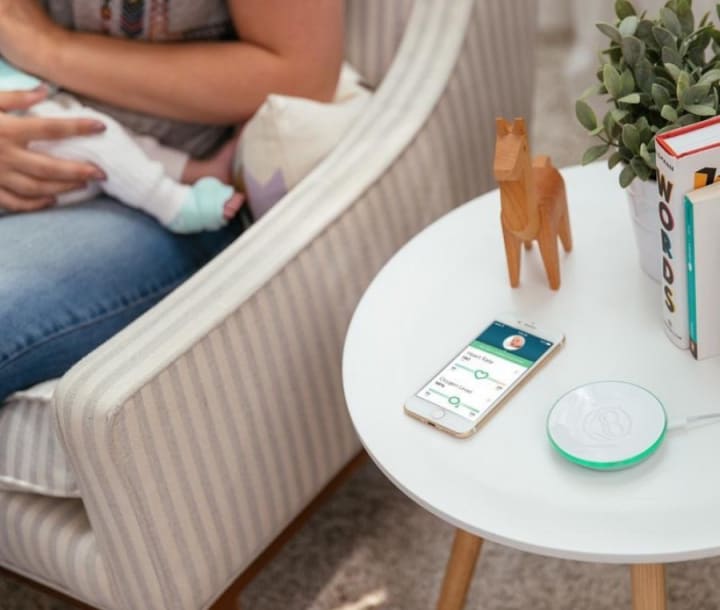 The Owlet Smart Sock 2 offers insight to your child's life that most other baby monitors can't—and that includes learning about the best times for your baby to sleep and wake up.
The monitor shows when your child struggles to sleep, what times tend to trend as their deepest sleep, and when your child will be most likely to wake up. By checking out the trends, you can make parenting decisions that optimize your child's sleep, as well as your own.
This monitor also gets proactive about alerts.
You should never wait until your baby is crying to head to their nursery, and the Owlet's engineers know this well. When the monitor's parent alert system glows green, all is well. When your child needs attention, it sends out a brief alert.
Using cutting-edge tech, the Owlet can even predict when your child will need help, even before he or she cries.
Charges last long, and maintenance is easy as pie.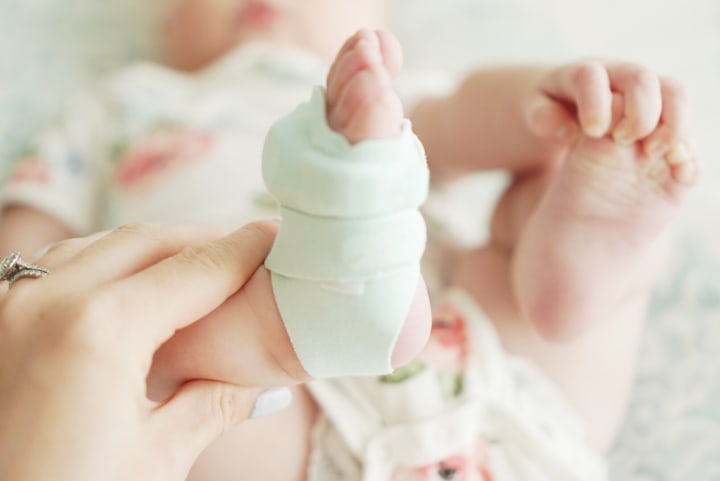 You remember when baby monitors used to need battery replacements every five days, or when you would have to deal with breakdowns? The sturdy built of the Owlet Smart Sock 2, plus its ability to hold charges for a long time, make it one of the best tools in a parent's arsenal.
When you need to recharge your Owlet, just plug it in and wait for an hour. You no longer have to worry about batteries or anything similar. It's just that easy.
It's a baby monitor that grows with your child.
The worrisome part about having wearable technology on children is the fact that kids grow very fast. The people at Owlet noticed this, and made sure to plan ahead. Each Owlet Smart Sock kit comes with three different socks.
You can switch out socks as your baby grows. The socks range from 0 months to a maximum of 18 months in size.
The Owlet Smart Sock 2 offers you peace of mind.
Parents are already harried and nervous. Having a baby is scary, especially with all the different things that can go wrong. The best reason to buy an Owlet baby monitor is the peace of mind if offers new parents.
You never know what can happen, but being able to get alerted to problems faster than ever before can keep problems from getting out of hand. That alone makes the Owlet Smart Sock 2 worth every penny.
About the Creator
Cato Conroy is a Manhattan-based writer who yearns for a better world. He loves to write about politics, news reports, and interesting innovations that will impact the way we live.
Reader insights
Be the first to share your insights about this piece.
Add your insights