Will Students Be Victimized By The Superintendent's Arrogance?
Carvalho is in the driver's seat as the LAUSD careens toward another strike. Does he have the will to do what is right for our kids?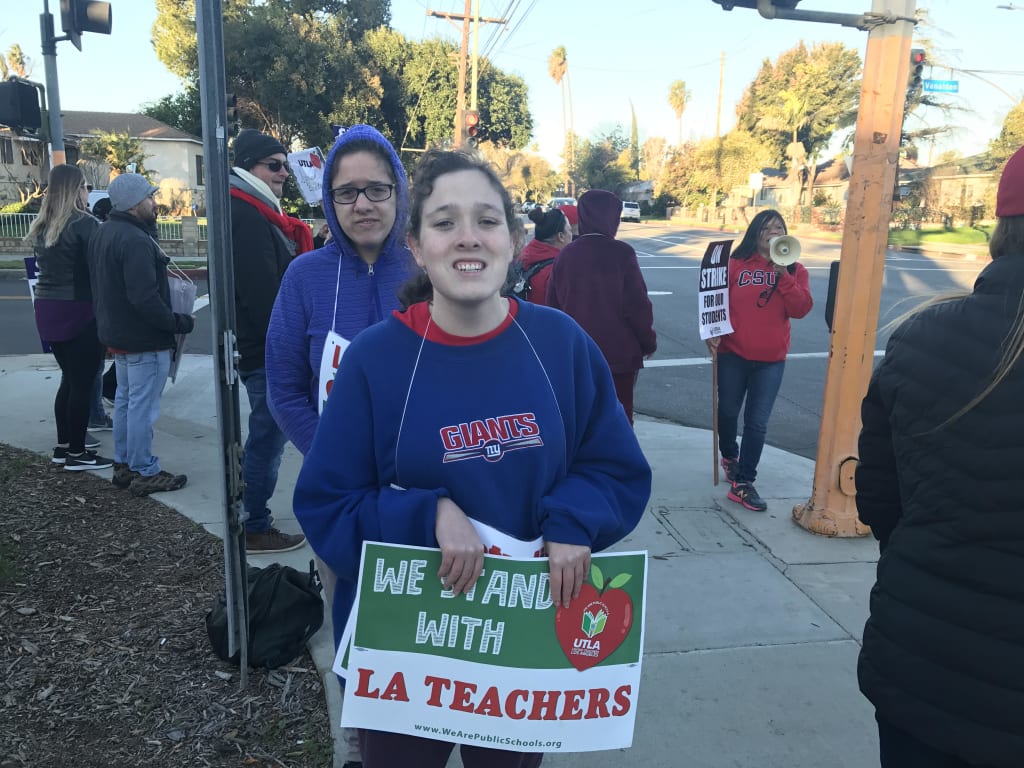 Two of my daughters supporting their teachers on the 2019 picket line
"A combined SEIU/UTLA strike makes it impossible for schools to be open, which is unacceptable to us as parents. Finalize a fair contract so that our staff, who are already barely making enough to survive, doesn't have to lose three days of work to advocate for their best interest."

– Parents Supporting Teachers
In the year that Carvalho has been the LAUSD's Superintendent, he has accumulated many nicknames. Some call him "Mr. Hollywood," keying in on his propensity for attending events with celebrities, sometimes pushing them out of the spotlight, and splashing the pictures across his Twitter feed. Others refer to "Miami Vice," in recognition of both his former place of employment and the fact that he is always dressed in clothing that looks like it came out of Crockett and Tubbs' closets. Both of these speak to an aura of arrogance that he seems to emanate. Carvalho's bio may indicate that he comes from humble beginnings, but he seems to want to make it clear that he has elevated himself to a new station in life.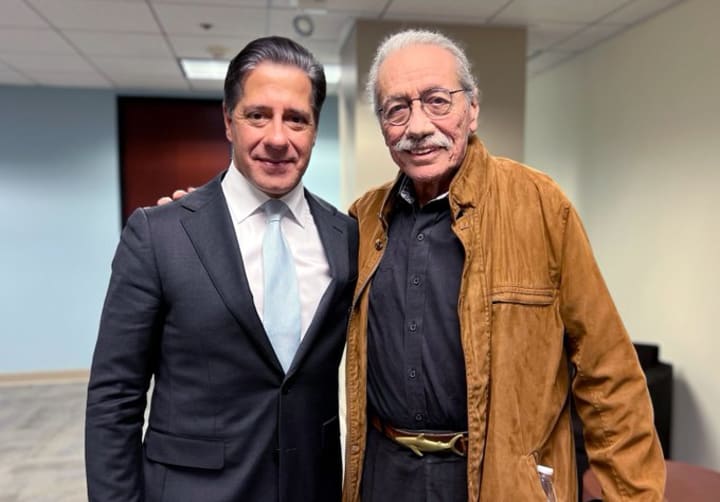 Leaders usually come in two varieties; those who can either build a personal connection with those they seek to lead (or at least are really good at making their followers believe there is a connection) and those who demand respect due to their title and position. Carvalho definitely falls into the latter category as he shows no patience for anyone who dares to criticize his actions. Having stood on a receiving line to shake his hand at last year's "State of the District" address, I sensed no warmth. There was no attempt at small talk. Meeting a group of parents from the various District committees seemed like a necessary evil before getting to put on his show.
What the Superintendent is good at is flash. He stalked the Microsoft Theater stage at the "State of the District" address like he was Tony Robbins, reading his carefully prepared words from a teleprompter and punctuating them with slickly produced videos. Under his leadership, a new fancy district logo has been introduced along with a full-color, glossy pamphlet to introduce his plan for the district. I was surprised when the District mailed me an unsolicited copy of this document. The postage was almost $4.00.
Children do not learn from splashy logos and glossy brochures. As noted in a press release from Parents Supporting Teachers, "the true value of our schools are the people inside." Yet, by all reports, Carvalho has stonewalled labor negotiations with the unions representing the people who have direct contact with our children every day. SEIU Local 99, the union that represents special education aids, bus drivers, and other non-classified workers, has lost patience with the pace of these negotiations and withdrew its consent to keep its long-expired contract in place while the talks continued. They have announced that next Tuesday they will begin a three-day strike and, in a rare example of solidarity, will be joined on the picket lines by United Teachers Los Angeles (UTLA).
The impending strike could not come at a worse time for the children of Los Angeles as they continue to struggle in the aftermath of the shutdowns necessitated by the COVID-19 pandemic. If Carvalho is unable to reach an agreement with the district's employees, students will miss another three days of school. Any gains that were achieved from the two "Acceleration Days" that he spent $36 million pushing on the district without any input from teachers or parents will be wiped out and the deficit of learning days will increase. Unlike with the COVID shutdown, the option of online classes will not even be available.
Employees from both unions who are involved in the negotiations have reported that the Superintendent has not bothered to participate in person. It is said that those he has sent in his place have refused to bargain in good faith. Carvalho, who previously worked in a state with weak protections for unions, seems to think that he will just be able to force his will on his workers. Perhaps he should get some advice from his predecessor, Austin Beutner, about how well that worked out for him.
Like Beutner, Carvalho is claiming that the district cannot afford the unions' demands, which include hiring "more Counselors, School Psychologists, PSAs and PSWs, certificated Visual Art, Music, Dance and Theater teachers, and full-time PE teachers in elementary schools" and "enforceable class size caps" for special education classrooms. He cites the imaginary third-year debt that is warned about every year but somehow always magically turns into a surplus.
While the Superintendent is claiming poverty, he is also bragging that his "prudent fiscal management" has resulted in an upgraded credit rating. It seems that Carvalho has mistaken the LAUSD for a business. The shareholders of the District are not found on Wall Street but in its classrooms. Students deserve to be taught by talented teachers drawn to the District by a competitive salary. When one of them has a health crisis, they should have access to a nurse who is always present on the school's campus. Children with special education needs should have the full attention of staff members who are not distracted by the stress of housing insecurity or hunger.
If the Superintendent does not have the ability to put his arrogance aside to negotiate directly with UTLA and SEIU, then the School Board needs to take control. The voters of the LAUSD have elected them to run the District in the best interests of the children. The Board Members need to take responsibility for immediately ensuring that our children are not hurt by another strike that could have been avoided.
____________________________
Carl Petersen is a parent advocate for public education, particularly for students with special education needs. He was elected to the Northridge East Neighborhood Council and is the Education Chair. As a Green Party candidate in LAUSD's District 2 School Board race, he was endorsed by Network for Public Education (NPE) Action. Dr. Diane Ravitch has called him "a valiant fighter for public schools in Los Angeles." For links to his blogs, please visit www.ChangeTheLAUSD.com. Opinions are his own.
About the Creator
Carl Petersen is a parent advocate for students with SpEd needs and public education. As a Green Party candidate in LAUSD's District 2 School Board race, he was endorsed by Network for Public Education (NPE) Action. Opinions are his own.
Reader insights
Be the first to share your insights about this piece.
Add your insights