Why Videos are Important in Education
In general, children feel happy when they view videos when compared to regular lecture class without videos. Children tend to have more interest in viewing videos than listening to lectures in their classrooms.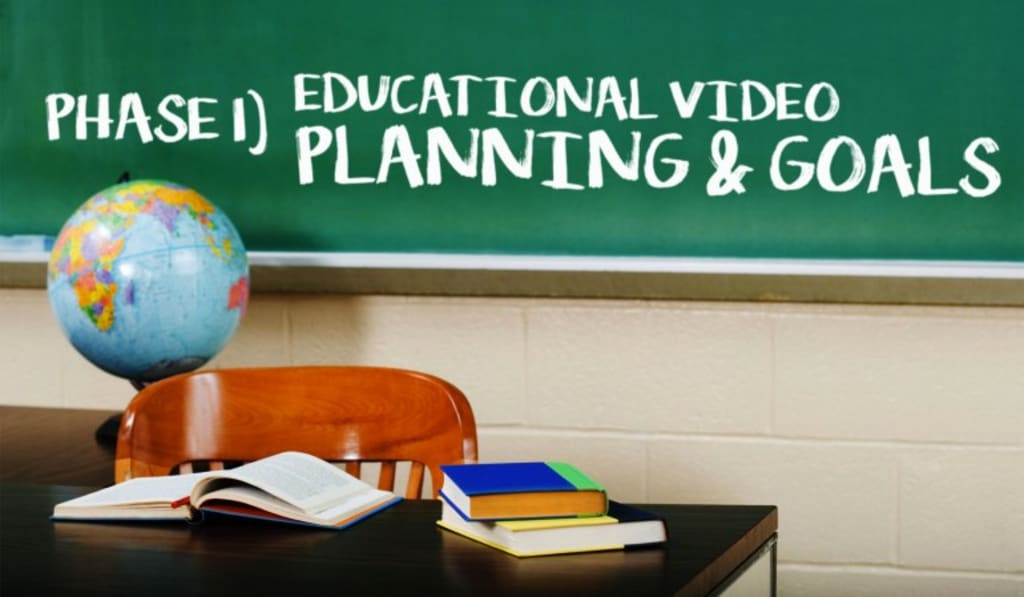 In general, children feel happy when they view videos when compared to regular lecture class without videos. Children tend to have more interest in viewing videos than listening to lectures in their classrooms. The classroom lecture, whoever the teacher is, does not attract children to listen on a long run basis. Instead, educational videos are a powerful method to attract children towards learning. There are many benefits associated with children who listen to educational videos.
Easy connect with videos by children
It's quite obvious that children love viewing films and playing video games. The reason is that they enjoy a lot when they see something on screen than reading a book or listening to the classroom lecture. They are more connected to videos than books and are active. This is quite clear and understandable when we were school kids. Yes, we felt very happy when our teacher switched the TV on for a particular class to teach us moral lessons through visual imagery. Hence, education through videos is beneficial for children and their development.
Easy understanding through video lessons
Why the children learn more quickly and interestingly through video classes? The main reason for children to get attached to videos is because of their interest in videos. Educational programs if viewed through videos, gain more attention and focus. The educational videos improve the memory power of the children. They can recollect the incidents or ideas taught at the video sessions very easily and correctly. The incidents remain in their minds for a long time to cope with their learning. Learning is observing what we see visually and hearing. Both hearing and visualization happen energetically and enthusiastically while children watch educational videos. An easily understandable and simple video lessons are suitable for children than oral lectures in the classrooms.
Interesting and enjoyable videos do more
The children need enjoyable, interactive, vibrant and attractive video sessions for them to learn. Hence, the educational videos that can fulfill their needs are given a lot of weight by the children. We can easily teach any tough subject through video format to the children. Student engagement is more with the videos and it reduces the burden of a teacher spelling thousands of words. The video learning method attracts children to book reading. They can understand and interpret things in the subject through educational videos. Sometimes, visually watching helps them to grasp things easily without the help of a teacher or any person.
Advantages of educational videos
The features like images, text, and videos in the educational video sessions make the students learn faster and smarter. The videos give them extra learning and more involvement than regular classroom sessions. Another benefit is the mental ability of children is improved and it would enhance their questioning skills further. This will make to shine better and stand out in a crowd of students group. For example, a complicated science experiment is easily taught to children through educational videos. The children gain a lot through visualizing the complicated subject and it will remain in his mind forever.
Another advantage of videos is remote learning of children. The children can learn through digital methods from anywhere in the country by the subject experts. Normal children can learn through both videos and classroom sessions, but attention disorder children learn a lot and better through educational videos. These children gain a lot through videos since they have the disorder which is difficult for them to learn to traditional classes. Nowadays, many children watch videos for learning their favorite subjects by using social media classes. Online learning enhances their knowledge due to the comfort and fun liked by the children. Yes, it is true children always love fun in all activities which are provided by online videos. Many social media platforms publish educational videos that help children learn a lot comfortably and conveniently.
The objective of educational videos
Another major benefit for children is that their motivation level is increased after watching educational videos. Due to these increased memory power, engagement with lessons, learning skills, and understanding power the marks are increased or better than before. Hence, educational videos play a vital role in the life of children. The development of children now becomes hassle-free and affordable without many complications. Nowadays, in many schools, the traditional way of teaching children is slightly disappearing and replaced by educational video format. This method is attractive and helpful to children in their life in many ways.