Why Is Ola's Business Model Failing In India?
Ola Business Model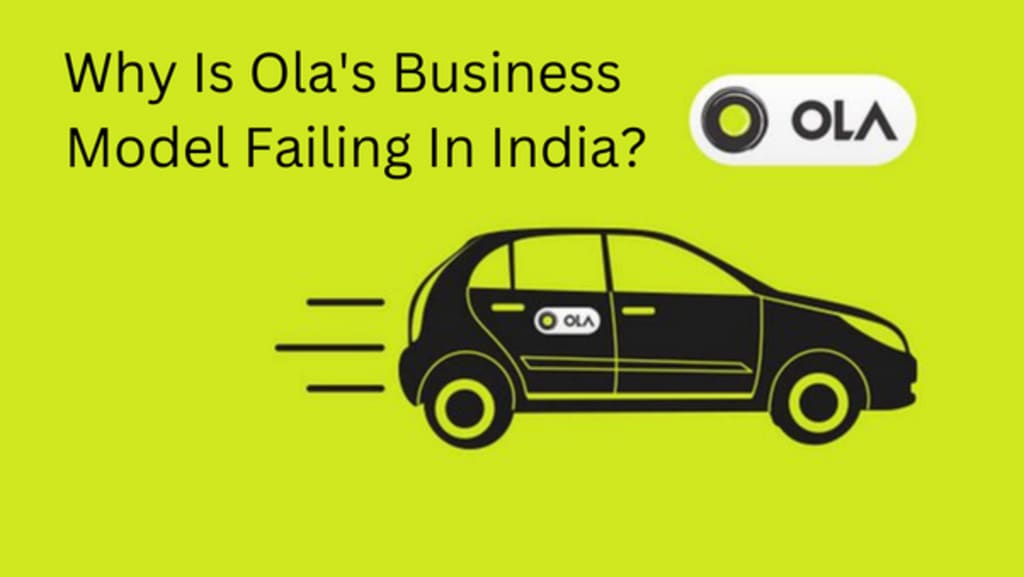 Ola's Business Model
Why Is Ola's Business Model Failing In India?
Have you ever noticed the fare prices in Ola shooting up like anything? Or do you face the unavailability of cabs nowadays? OLA has laid off 1400+ employees recently. Unfortunately, Ola is facing its worst-ever phase, and the situation worsened with the waves of the pandemic. Even if it's over now, the Ola business model still faces a major setback. The revenue has declined 100 times, and the shareholders are still waiting for profit! Why is it happening? Why is Ola's business failing in India?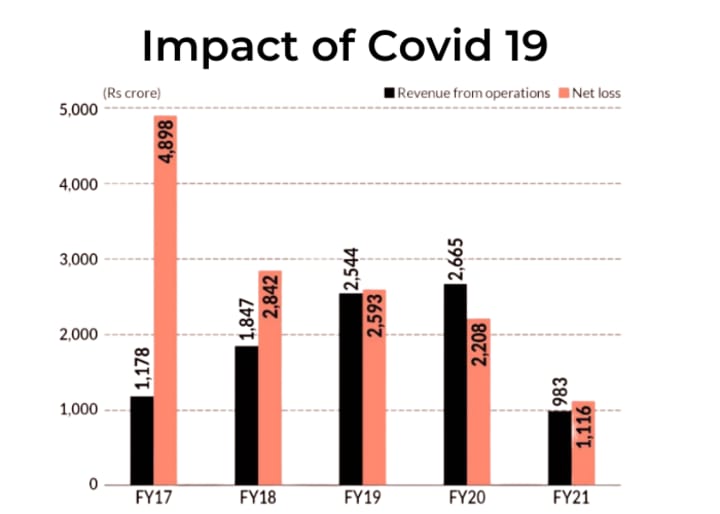 The revenue of Ola has come down. Since the pandemic hit, OLA has lost more than 30k cabs. Ola cut down the incentive and salaries of drivers. Even the employees are leaving their jobs. In this blog, we explain Ola's business strategy, which relies on four phases-
OLA business strategy:
Ola's business strategy consists of four phases. You should note that OLA has passed all of them ever since its inception.
Cash Drain:
In the initial stage, Ola burns a huge amount of cash. First, Ola burned hundreds of crores of rupees to acquire the stakeholders. Then, they did the same thing to the customers and drivers. By giving customers heavy discounts and free rides, which made the drives quite cheaper, they attracted new customers to Ola. Similarly, Ola provides massive incentives to Ola drivers. As a result, drivers' earnings were around 70k to 80k per month.
Trust Building:
Then comes the stage when you must prove yourself as a reliable company. The trust they built among outside employees made them leave their jobs to earn a huge amount of income that they provided. Somebody from low financial status left their routine jobs and bought a car to become a cab driver. They found it a good opportunity and just captured it. Talking about customers, they became chronic with these cabs opting for them as the best option to reach anywhere, anytime. However, the company started growing rapidly but at the stake of their own money.
Dependency:
The arrival of this stage was quite obvious there. The daily workers who left their permanent job to become cab drivers for good income are now stuck with the company. They can only leave the company for five years once they repay the car loan. So, the driver has no option of switching a job. But how customers got dependent? Let us tell you. Customers started relying on cabs and completely forgot the idea of owning a car. Customers found it to be the best option when they started getting repayments. Then customers purchased Ola passes and made it a daily part of their routines.
Control:
Then comes the stage that's serious in itself. The dependence paves the way for control, which is exactly what happened in this case. Now all this is in favor of Ola company. The management of Ola company uses it the way they want to. So they started decreasing the driver's incentives. Surcharges on ride fares further aggravated the situation.
When the problem kicked in-
The first problem is the last stage for customers and drivers. It started Ola's failure in India (2018-2019). The drivers who already got 70k to 80k rupees monthly started shifting towards a better lifestyle. But suddenly, the control phase devastated everything. Their income went down by 50%. Now, drivers are just making 30k-35k per month. Then, the incentives touched the ground, and fuel prices (Patrol and CNG) massive hike. The increased number of drivers resulted in a significant drop in earnings. The drivers started struggling against the company. They came down to the streets to show their resentment. And finally pandemic hit the country very hard!
The second problem is with the company CEO itself. Again, we get something from close sources: Bhavish is aggressive and wants to have it all. As a result, the company has burned cash by venturing into many unrelated businesses, Ola money, Ola cars, Ola foods, etc. I know you don't know all of these businesses of Ola because, as I said, good products make noise, while the bad ones generally shut down in silence.
What actually happened is-
A lot of cab drivers lost their savings during the pandemic. But they had to do something, so they turned to their villages, hoping for new work. Ola seized thousands of cars due to default in payments. Banks seized more than 30k cars as a result of these defaults.
Some of the drivers didn't get car loans from a bank. They took a loan from car lenders. In return, the drivers divided their profits with these lenders.
Now, as a result of the immense struggle faced by the old drivers, the cut in their earnings and the protests it followed inculcated fear among people. The cab business got affected, and drivers turned back on joining in as cab drivers.
That's the reason why the ola business is failing in India.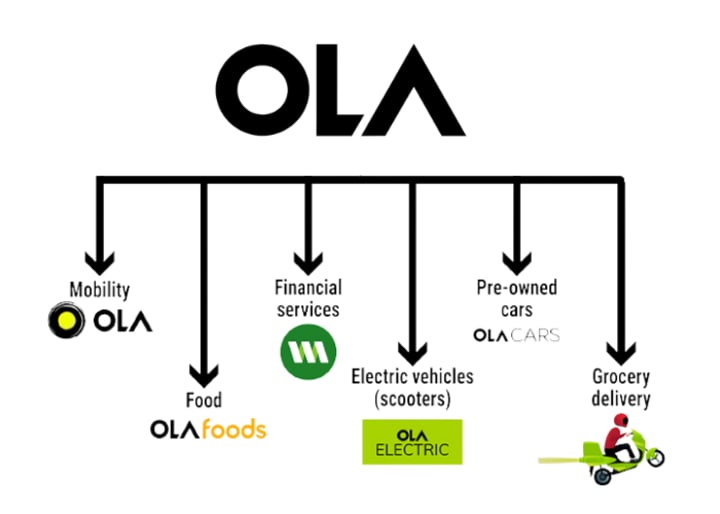 Building a taxi booking application from scratch is more challenging than it sounds. In addition to the enormous costs involved, replicating a development model like Ola requires a team of dedicated developers who can bring an app to reality. However, the good news is that taxi app development is possible through a readymade script Ola clone. Therefore, purchasing our readymade Ola clone can help you to accelerate your taxi app development at lightning speed and drastically reduce costs. In addition, the apps are fully customizable and white-labeled.

To learm more visit original post link: https://www.reddit.com/user/hiremetaxi/comments/z3cb17/why_is_olas_business_model_failing_in_india/
travel
About the author
Appicial Applications is a leading mobile app development company offer custom mobile app development. We have expertise in clone apps - Taxi App, On-Demand App, Food Delivery App.
For more info visit our website: www.appicial.com
Reader insights
Be the first to share your insights about this piece.
Add your insights