Why Is Homeschooling Stigmatized?
When some of the brightest and most motivated college students were homeschooled, it begs the question; why is homeschooling stigmatized?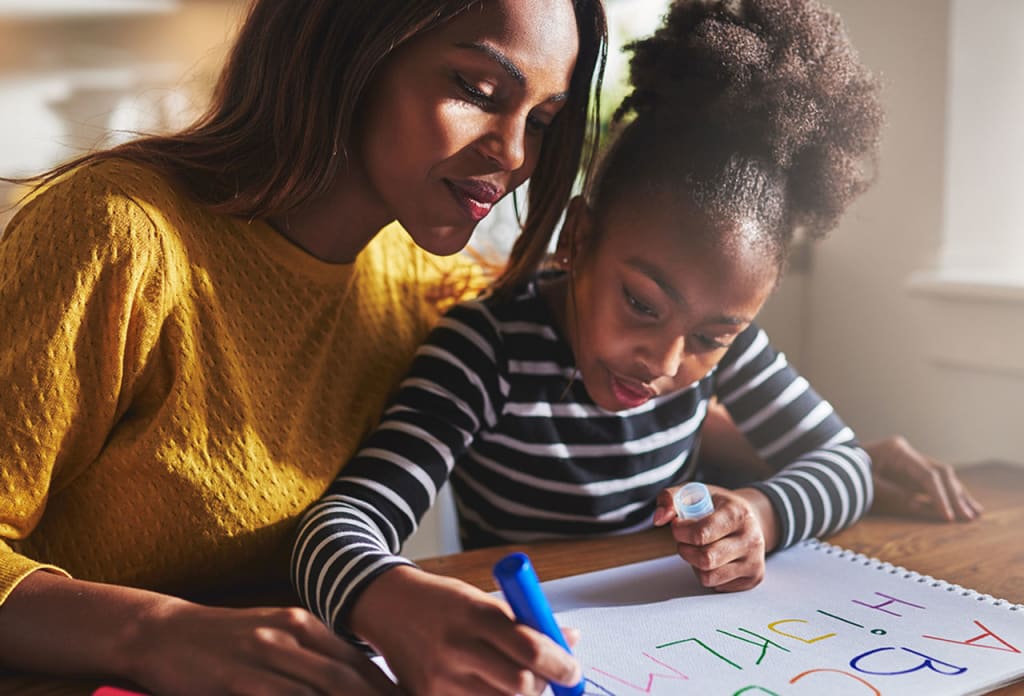 Even though homeschooling can be a unique opportunity for students who know what they want to pursue in order to specialize their education at a younger age, it's still stigmatized.
If a high school student already has a decent idea of the career they wish to pursue, they can take far more classes related to that discipline when they're homeschooled. There's no time lost shuffling between classes, and if a student wants to do a few extra hours of work per day to take a few more electives, they can.
Another fantastic benefit of homeschooling is that it's a great solution for children struggling with illness or bullying.
Despite all of these great aspects, homeschoolers are still looked down upon by a lot of college admissions committees. Their grades aren't seen as being as valid as the grades in traditional schools are, even though Inside Higher Ed cites grade inflation as being a growing problem in high school and college.
With those benefits in mind, why is homeschooling stigmatized?
Anything perceived as "different" will be stigmatized.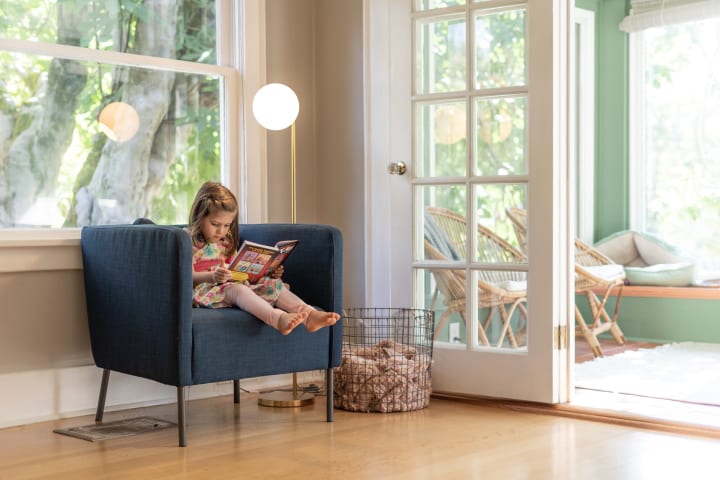 While online education becoming more common is making homeschooling more palatable when compared to public schools, it really gets an undue amount of criticism, simply because it's not the most common path.
If you and your partner want to become homeschool parents, it's absolutely vital to enroll your child in an accredited program. There are different programs available in different states, so definitely do the homework required to find the best program for your region. Be ready for the investment that comes with the cost of purchasing an accredited homeschool curriculum; it is essential for your child's ability to pursue higher education in the future.
Accredited homeschooling academies will ensure students are learning just as much as public school students are. You'll still have some flexibility to explore different electives with your child to enjoy the degree of freedom that comes with homeschooling your child.
With the right home school academy, your child will be ready to take standardized tests without any trouble. Your child will receive a high school diploma—not a GED, not a certificate, not anything less than a proper high school diploma.
While the landscape of education is slowly changing, in the interim, it's important to have some of these traditional metrics of accomplishment.
A lot of people don't realize that homeschool curriculums can be even more rigorous than your typical public school education.
I'm going to tell you a little bit about my experience with homeschooling. In my homeschool academy, if I got a grade of less than 92 on any test or assignment, I needed to retake it or redo it. This was insanely difficult at times. There was no fluff, there were no excuses, and there was no grade inflation.
All tests and projects were initially graded by my parents, but they were then sent to teachers and tutors at the academy who I didn't even know, which meant they were completely unbiased judges of quality. It was get an A or redo the work. Getting Bs wasn't an option, getting Cs was laughable!
Anything less than As for me were essentially Fs. Having those strict quality standards ensured I had a 4.0 GPA all throughout high school and the ironclad dedication to learning and learning properly stuck with me all through college.
Have you ever met anyone who went to a traditional school and considered Bs as failing marks? It inspires a much stronger work ethic when you know you have to be as close to perfect as you can possibly get. I've been working full time for the past four years, and the steely dedication to hard work I learned as a child has made my career far more successful. So sure, I was spending more time at home. But it wasn't wasted time.
People immediately think homeschool children won't have any social skills.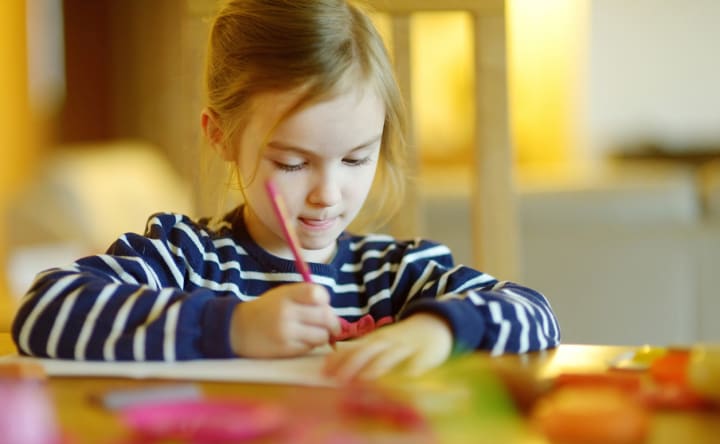 Homeschooled children obviously do end up spending more time with their families than a typical public school child; however, most school districts will be willing to allow homeschooled children to take part in after-school clubs and sports. It might take a little more paperwork than it would for a regular student, but it's still every bit of an opportunity.
If you enroll your child in any of these, they'll have all the opportunity in the world to develop excellent social skills. It's important that they get out and meet people. If they aren't interested in school sports, then more specialized classes or lessons like dance, karate, and so on still provide a great opportunity for homeschooled students to stay fit and get to know children their own age.
Many accredited home school academies will hold events in different states each year in order to help homeschool parents and students meet their cohorts. While these can be a little tricky to travel to depending on how far you are from the homeschool academy's home state, they're well worth it to attend.
Additionally, homeschooling provides high school students with some very valuable flexibility. Most public school students focus on AP classes, but many colleges have jump start or early start programs that allow high school students with a strong GPA to take one or two college classes per semester.
Not only can your homeschooler get to socialize with other students, but they can also get a headstart on a college degree.
There are, unfortunately, a lot of people who don't homeschool their children well.
When deciding how to homeschool your child, a lot of parents will decide that they want to make school fun. This is all well and good; it's absolutely a great idea to explore different instructional methods to find out what kind of learner your child is.
However, homeschooling is not all fun and games. The fact that some forms of "homeschooling" are essentially a joke where children run around and get very little done is precisely why homeschooling is still stigmatized.
Here's a tough reality about homeschooling properly; it's expensive. If you want your child to get a real high school diploma and be able to assimilate into higher education seamlessly, the cost of having true educators grade everything and track everything is going to be sizable.
The cost of workbooks, textbooks, or online courses adds up fast. Most accredited academies will cost several thousand dollars per year. Homeschooling does have a lot of benefits, but the costs are significant. Public schools don't charge you a dime beyond the taxes you pay every year for books and such. If you think the school supplies list given to you at the start of the year is pricey, get ready for buying an entire year worth of material for a full curriculum.
Every state and country has different laws about homeschooling.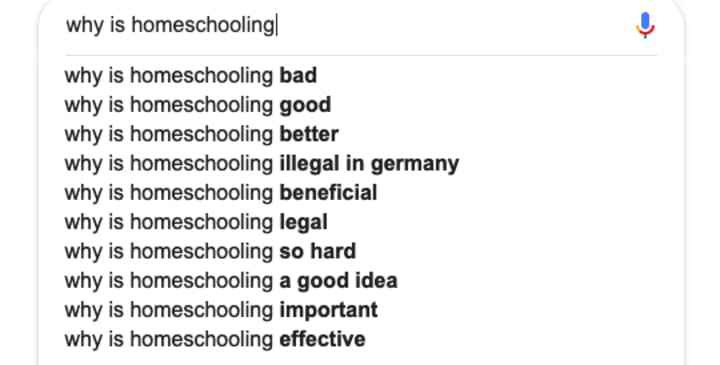 Here's a pretty depressing reality of homeschooling; it's slowly becoming more mainstream and widely accepted, but this Google search speaks volumes. More people are asking why homeschooling is bad than why homeschooling is good.
There are laws about homeschooling you should know, but part of why people have such a bad impression of it is because not every state or country has strict homeschooling laws.
Focusing in on homeschooling in the US, only 11 states have set laws about the required education level of parents teaching at an instructional role.
While it's certainly good to have a college educated parent homeschooling a child, that's where accredited curriculum comes in again. No one can argue that your child isn't learning if you have graded tests and feedback from professional educators.
Spending more time on the subjects your student cares about is one of the best benefits of homeschooling; with accreditation, there doesn't need to be any stigma about the quality of education they're getting.
In the end, it's a battle of pros and cons.
As someone who was homeschooled, I'll tell you this; it had a lot of benefits for me, but it also had some drawbacks. If I could rewrite my life, I might have gone to a traditional high school to be exposed to more scholarship opportunities. However, being homeschooled in high school did allow me to take five or more literature and writing classes every year. I wanted to do the extra work and I was able to explore my literary passions to the fullest extent.
If you're weighing out the pros and cons of homeschooling, ask yourself again; why is homeschooling stigmatized? Homeschool parents can still help their children develop social skills and learn what they need to.
If you want to give it a try, I strongly recommend doing it when your child is still in their early years of grade school. Some parents will try it, and then decide that they're going to quit homeschooling their kids.
It's not for everyone, but if the school districts in your area are lackluster, or if you want your children to have the opportunity to learn the value of hard work, homeschooling can be an excellent option for many students.
About the Creator
I'm a creative writer, blogger, and IT person from Charm City, Maryland. If you're not from around here, that means Baltimore. If you see someone in Fells Point pouring over a tiny Windows laptop that's a bit too old, you might just have spotted me.
Reader insights
Be the first to share your insights about this piece.
Add your insights