Why I Joined a Sorority
My Life as a Sorority Girl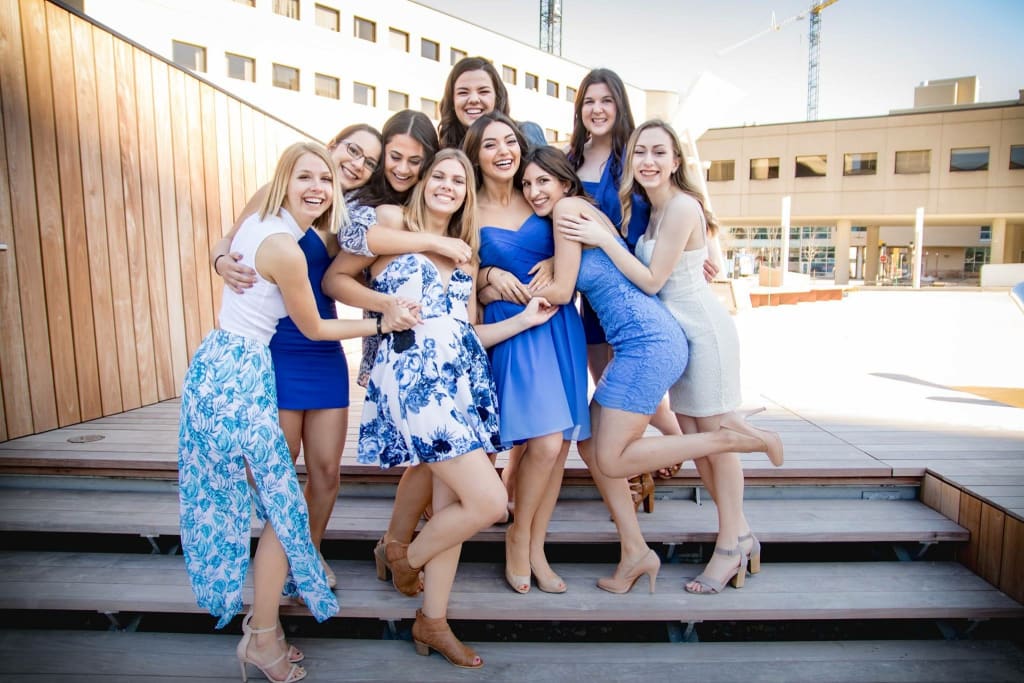 I never in my life would've thought I'd have joined a sorority. I grew up with three brothers, I played basketball and worked out, I watched Will Ferrell movies and can out-burp anyone I know. So how did I end up in a sorority?
I started university in Ottawa, just a naïve girl trying to figure out how to live in a city. I didn't even know there were sororities in Canada, let alone on my campus. My roommate comes home one day with a bunch of pamphlets, calendars, and business cards from sororities. We decided "why not check it out, could be fun." We didn't do any research or anything, so we went to this one sorority event with no idea even what a sorority was or who this one was. The event was awful, awkward, and forced—so we didn't go back. We instead went to a party with a different sorority and that's where the story really begins.
Something just clicked with this sorority. It's not even explainable, you just know it's something you want to be apart of.
So here I am four years later, almost alumni and a current executive member—never have I been happier by any other decision I've made in the past four years. It's given me so much more than I could've ever imagined when I first walked into that party.
It changed me so much, but in the best ways possible. For starters it gave me the most amazing support system, you can't find anywhere else. I made friends I will have forever, that will be at my wedding and my baby showers. I met people I never would've met if I didn't join a sorority.
I discovered who I was, I became more confident, strong-willed, disciplined, organized and thoughtful. I stopped letting people walk all over me. I learned to let go and be free. I learned to love myself and love others unconditionally.
Joining a sorority is so much more than chants, poems, monogrammed sweaters and Instagram photos—it's having the worst day of your life and having an army of girls ready to back you up, it's celebrating your accomplishments with the people who saw the blood, sweat and tears you put into it.
It's the sense of security you get knowing no matter how many mistakes you make, you have people who are there for you unconditionally and just want to help you succeed.
It also gave me such a wide network. Not only did I get an army of amazing sisters, but I made relationships with other frat boys and sorority girls. We're all in it for the same reasons and no organization is better than another. I go to participate in events and meet people I never ever would've met without being in a sorority. I made memories I could've have even dreamt of before joining a sorority.
No, I didn't pay for my friends. I paid for the amazing events and experiences I get with my friends, so don't even go there.
College can be scary and intimidating—but branching out and getting involved is so important whether it be in sorority or fraternity or another club on campus. Find your niche, wherever that may be.
Don't think you're not cool enough or girls enough for a sorority, there's no cookie-cutter sorority girl. Don't believe what you see in the movies. This tom-boy somehow did it and so can you, so let loose, have fun and enjoy the most amazing four years of your life.