Why I Dropped Out Of College?
Almost everything was going fine and then suddenly pandemic happened.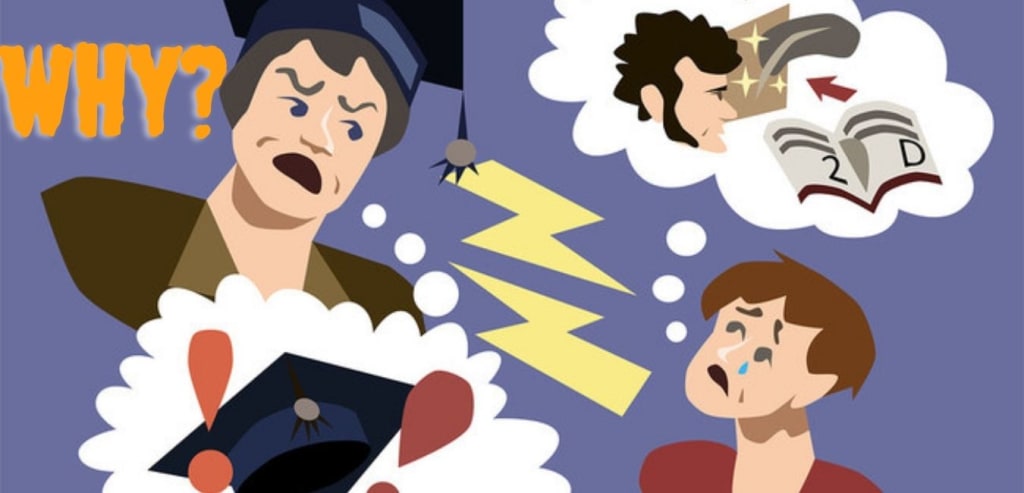 It is at the beginning of 2020, I was just promoted from 3rd semester to 4th semester.
Since I had bad grades in my previous semester, I decided to improve my grades and study hard.
I was going to College regularly and studying daily.
But one day everything changed and I decided to drop out of college.
Things go back to March of 2020 when the whole country declared lockdown and I was stuck at my friend's house.
While the whole country was under lockdown, the college decided to take online classes and I was also fine with it.
I attended all of my online classes and did all the projects and assignments that were given to me.
The university decided to promote all the students without examination, based on their performance of the previous semester.
Everything was going fine until when a friend of mine called me and said that I've not done the registered my examination form. And without registering, I'll not be promoted to the next semester.
The worst happened when I discovered that it's been already 10 days since the last date of registration.
Now, I had no hope of registering at this moment of time and the College won't listen to any of my excuses.
I finally decided to drop out of college and start making money online.
I didn't say any of my family members that I drop out of college and silently start hustling to make money online.
Since then I have watched many YouTube videos that teach about making money online, read many articles that show the most effective ways to make money online.
I learned many ways to make money online like freelancing, online trading, affiliate marketing, CPA marketing, Shopify dropshipping, and website blogging.
At this moment of time, it seemed like all of these were easy ways to make money online.
I finally decided to create a website and start my blogging journey and sell affiliate products by writing review posts on them.
Now, I was at the moment of my life where the only way to earn money and says my parents that I drop out of college is by earning money online.
I bought a domain from Hostinger and started my website Digital Knowledge where I review affiliate products and share my knowledge of online marketing.
It's already been 5 months since I launched my website and till now I have not got a single sale.
It's already been like 7-10 months after I've dropped out of college and trying to make money online and have online made like $4 from freelancing.
And in the next 5-6 months, my parents will discover about my college life but I still have confidence that I will earn a daily living in the next 3-4 months from online marketing.
Now, that I look back I feel that I've made the right choice to drop out of college. Since then I've learned a lot of things about the outside world and learned various ways to make money online, although I've failed to make money from it even after trying.
My Advice
To anyone who's thinking to drop college.
Please don't drop college before you're confident enough that you can survive without a college degree and a job.
If you drop out of college like me, you might go under depression. When you fail to make money even after trying several ways like me.
Once you get out of the comfort zone and try earning money, you realize that the world is not the same as it was when you were under your parent's guidance and earning money is not easy as they show on youtube videos and social media.
However, I'm confident enough that I'm going to be a billionaire in the next 10 years and show the world that anything is possible when you believe in yourself.