What Parents Should Know About Student Loans
Understanding Student Loan Options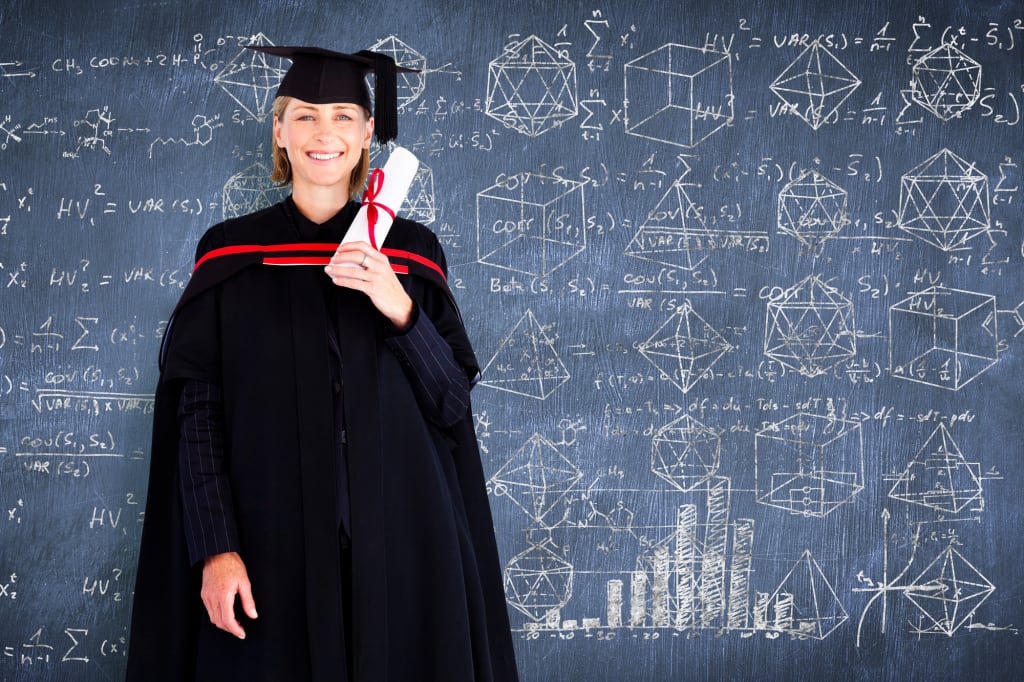 Guide to Student Loans
Are you in the initial stages of researching student loan options? Helping your children with a student loan, to provide them a better future is something most parents will want to do. Though what many won't realize is that there are downsides which could put you in a difficult financial situation.
You need to think carefully about the student loans your children apply for and the consequences it could have. There may be more options available than you were aware of, so we'll take a look and discuss what you should know.
Most important of all, both parents and students should understand that student loan debt is one of the top reasons that prevent the purchase of a home. The percentage of students riddled with debt has grown significantly. Younger generations of hopeful home buyers are finding themselves either staying with their parents longer, renting, or renting to own when they don't have the necessary credit or too much debt to purchase.
You should never put yourself in such a whole that it will be far too difficult to dig out of in the future. More and more parents will find themselves in the position of having to help their kids buy a house. By sounder financial planning you may be able to put yourself in a better position to avoid such circumstances.
Let's have a look at some of the best student loan options.
Going With Federal Student Aid
If you haven't considered applying for federal student aid (FAFSA), it would be advisable to do so. You should make this your first stop before considering other options. The government program offers loans with lower interest rates, grants which don't need to be repaid, scholarships which are free money based on achievement, and work-study jobs.
The application process can take less than 30 minutes, but you need to make sure to apply early as funds available are limited. The application will show you your options and available aid.
Getting a Federal Loan
If your child doesn't qualify for the grants or scholarships on offer, applying for a federal loan is the next best option. This gives you not only better interest rates but more favorable payment terms. They also don't need your child to have a good credit history like private loans will.
The federal loan has other benefits as well. Their payment plans can be linked to income, and this can even be deferred if the terms can't be met after graduation.
Using Parent Direct PLUS Loans
This is a type of federal loan which is in the parent's name, instead of the student. As the parent, you need to have an excellent credit history; if not, it is possible to get a cosigner.
The program has specific straightforward requirements and offers a fixed interest rate over the lifetime of the loan payments. It also benefits from more adaptable payment options to make affording the loan more reasonable.
There are some circumstances where the federal government can even forgive the loan. For example, if you work for at least ten years in a nonprofit organization.
Trying a Private Lender
Student loans from private lenders will need someone (probably you) to cosign. This is due to your child not having the credit score to be approved for the loan they need. Starting your kids early with an education on how credit works can be beneficial. Get them signed up with a company like Credit Karma or Credit Sesame, so they can get a yearly credit report along with monitoring their credit scores. You can see an excellent comparison of the two services at RISMedia.
You'll also find an excellent overview of how Credit Karma works at Maximum Real Estate Exposure, so you can put it to good use in establishing a solid credit history for your kids. Doing so will not only be helpful now but in the future when their financial picture is going to become even more vital.
Co-signing The Loan as a Parent
There are some additional things to consider when thinking about cosigning on a loan. It means that you are the guarantor and will have to be responsible for the loan if your child falls behind in payments. Also, if your kid misses a payment, your credit history will take a hit. This can leave you with more problems should you want to get some other credit, like a mortgage to purchase a home.
Cosigning on the student loan means that you are putting a lot of faith in your child to be responsible. If they don't keep up with their commitment to repay the loan and fail to let you know, it could lead to family disagreements as well as the damage to your credit.
Make Sure to Understand Discharge Rules
If your child has a federal loan, it will be discharged if they die before it is repaid. This is also true if they were to become permanently disabled and not able to work. The same is true with Parent PLUS Loans, but you won't typically find this with private loans.
If the worst were to happen and your child was to die, you could also find yourself in financial difficulties if the private lender doesn't discharge the loan. Before agreeing to sign for a loan from a private lender, make sure to check the terms and conditions.
Understand Refinancing Loan Options
If there are problems repaying the loan, it is possible to refinance with a lower interest rate. Multiple loans can also be consolidated into a more manageable payment structure.
Though if you have a federal loan, refinancing could see you give up some valuable benefits. There will also be some fees due from the lender if you want to change your loan.
Conclusion on Student Loans
Of course, you want to help your children as much as possible to get a good start in life and have greater opportunities that a college education should offer. What you shouldn't do, however, is over-commit your own financial stability to help out. If things go wrong, you could end up in debt, just as you are coming to the end of your working career.
Your kids need to understand their responsibility before you sign a loan agreement. Both you and your child have to be aware of the obligations involved so that the loan doesn't become the source of a family disagreement.
Kids need to be cognizant of the significant financial responsibility when taking on student loan debt.
Other Helpful Vocal Media Resources
Get a free credit report and your scores - do you want to have access to your credit report along with you credit scoring? See how you can do this in the helpful article at Vocal.
When do you have to give your house deposit - will you be buying a home in the near future? One of the most asked questions real estate agents get is when the earnest money deposit will be due. Find out what you need to know.
Use the above resource to make the best financial decisions.
About the Creator
One of the top RE/MAX Real Estate Agents in New England. A passionate writer who's work has been featured in many prestigious real estate publications including The National Association of Realtors, RISMedia, Inman News, and Credit Sesame.
Reader insights
Be the first to share your insights about this piece.
Add your insights