We Can Learn so Much About Life Through Drama
Drama is a powerful tool for life skills.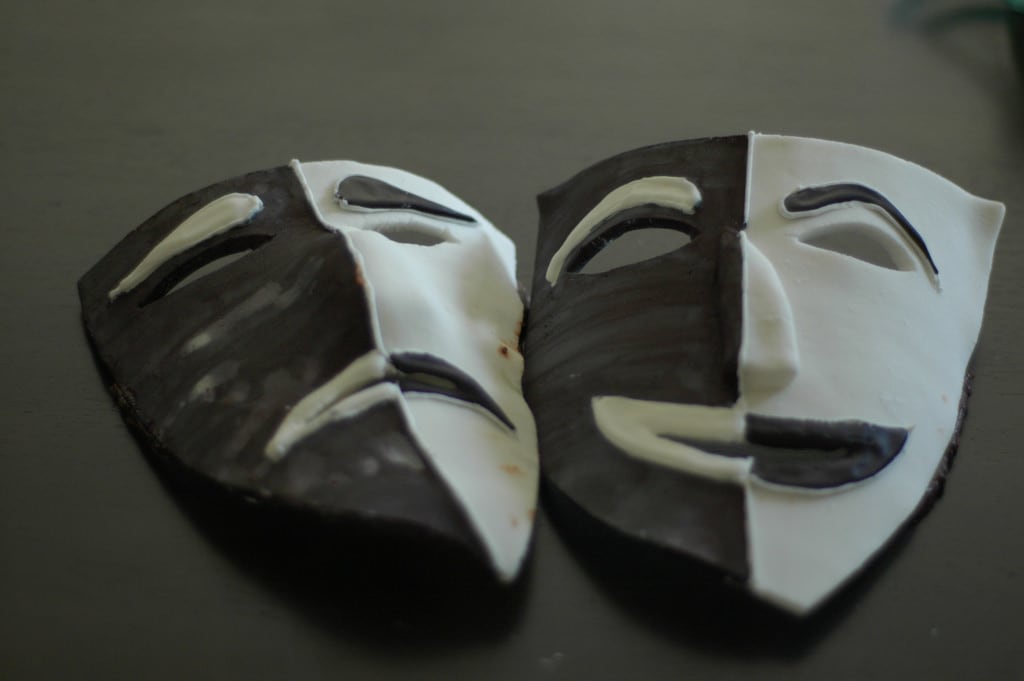 We are often told that our environment shapes who we are. When we reach our teenage years we bring with us so many ideas about life. I often hear stories of young people with dreams and ambitions for the future. However whilst in secondary school, these ideas may change and a new journey begins. They may well bring with them anxieties, worries, low self-esteem. In my work as an actor and drama teacher, I have had opportunities to see young people develop their skills. What a privilege it is to see drama changing someone's life. Some school children that I have taught using the performing arts lack confidence but through the exercises, the games, the group work, I get to see their confidence develop. I like to think outside the box when it comes to drama. I understand that theatre has played a huge role in our culture and young people should be proud that we have produced over the centuries some great writers.
We only need to think of William Shakespeare, Ben Johnson, Wilfred Owen, George Bernard Shaw Harold Pinter, Alan Bleasdale, and Willy Russell to name a few. Shakespeare was able through his writings to deal with so many issues that still affect us today. He was able to tap into the emotional turmoil that one faces in life. He could turn day into the night through his words. Themes such as Love, Envy, Loss, Sacrifice, Forgiveness, Reconciliation and much more resonate through his plays. Shakespeare can be fun and teach us so much about our own lives. Shakespeare is relevant to our young people today. In Romeo and Juliet, we realize how powerful love is.
Love is still powerful today, two people from opposite worlds falling in love. The Capulets and Montagues, the gang culture. Lord Capulet's as the protective parent. Once young people grasp that these themes are still here with us today, it's fascinating to convey. Drama is used in therapy to help those with depression, anxiety to focus on something creative. Creativity is powerful and can help us in our challenging times.
How can drama help our young people in preparation for their life's journey? Over the years I have studied many drama practitioners from around the world. One common concept through my study is how we can take the things we learn through the arts and use them to nurture our young people. Life skills are essential if we are to survive the transition from teenage to adulthood. There are things to consider such as being independent, meeting and interacting with people, the job interview, the presentation, the phone call, the CV etc.
Michael Chekhov (nephew of Anton Chekhov) in his writings has enriched me in many ways. He has helped me to understand a principle which I encourage my students to use both when they are doing a live performance and as a life skill. Let me paraphrase the idea. I will keep it simple. As children, we experienced so many emotions and our bodies remembered them. When we get angry it's sometimes difficult to suppress that and there will be something, whether that's vocal or physical which will express anger. Understanding this brought me to the realization that in life we radiate our emotions.
We all know of those moments when we meet someone and as they approach us, we can sense there is something not right, even if they deny it. As young people, we can become aware of this and start to nurture this concept in a practical way. When we enter a job interview, we can put this principle into practice and radiate confidence, positivity. Michael Chekhov talks about filling ourselves with a strong emotion and sending that out to the audience. They will experience that. It's the same principle in the interview room as well. The employer will sense it and it is an important aspect of the job interview. This inner life, this inner confidence will also affect our bodies, the way we sit, the way we stand, the way we enter a room. Our body language will convey a powerful message.
One more example of how a dramatic technique can cross over into a young people's development in life for the future is listening. Sanford Meisner who was an actor and teacher talked a lot about listening. He believed that actors had two major problems and I am paraphrasing again: Actors didn't listen and were in the head. They were not "in the moment." If they aren't listening to each other then how can they react truthfully, how could they be living in the moment? It is only when we are truly listening that we can absorb what's being said, let it penetrate us, and we then process the information; it affects our memories, emotions, and then we give back in a truthful way. It's a precious exchange. It's where life happens on stage. Why, because we have truly listened rather than give in to that inner voice, the voice that talks to the audience, the voice that talks about your next line.
Throughout our educational life, we are constantly reminded to listen. It is an art form. We may think we are listening but how many of us truly listen? When students come to my drama class, listening is vital and so as in life. It is important to truly listen to the interviewee at the job interview. Isn't a wonderful experience when someone remembers your name when someone remembers the things you have said in an interview. To conclude, live performance can be fun, educational, and build confidence but it can also be the training ground for the student's lifelong learning.
courses
About the author
Christopher Lee-Power is a British actor who grew up in Birkenhead, Wirral. He has been in a number of feature films, shorts, TV series, and many stage credits ranging from Shakespeare to Chekhov.
Reader insights
Be the first to share your insights about this piece.
Add your insights