Watch Out For These 5 Educational Trends in 2021
After COVID-19 pandemic educational trends changed drastically, have look into the top educational trends of 2021.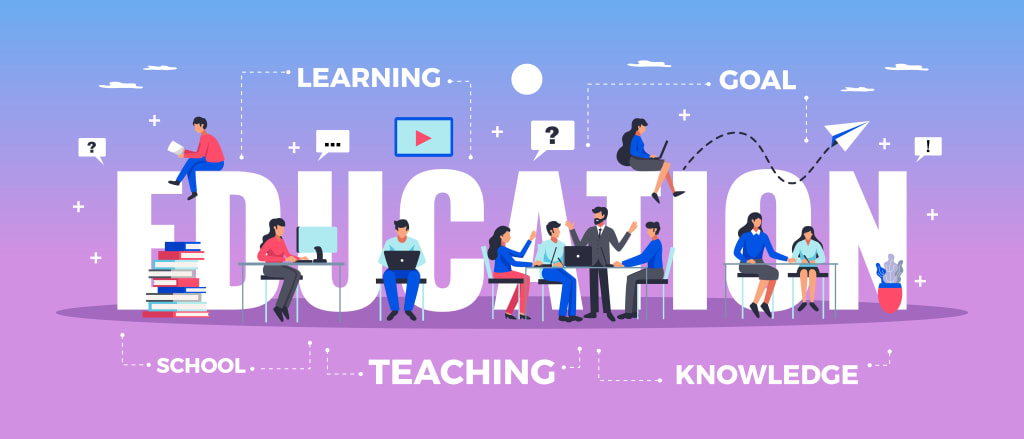 Image credits: Freepik.com - Educational trends 2021
The COVID-19 outbreak wreaked havoc on the global economy and has also crippled the education system. Around 1.5 billion children, or 90% of the world's primary, senior, and tertiary students, are practically unable to enjoy their school life. Educators now demand innovative solutions to facilitate remote learning and teaching, which has had a ground-breaking influence. So, from online science coaching classes to an online award ceremony, the students have now seen it all. However, digital development in the education industry is not confined to online teaching and research after COVID-19.
The education industry is still bearing the brunt of these pandemic-related adjustments. Perhaps some roll-over effects in terms of postponed tests, sessions, and intakes are expected to remain. Let's take a look at some other educational trends to look forward to in 2021.
Nano Learning
With the digital revolution emerged a severe problem, a decrease in attention spans and a rise in screen strain. Every day, the minds of children are flooded with irrelevant reminders. They react to these messages by producing more cortisol, a stress response. As a result, they seem unable to focus and comprehend enormous volumes of data on a physical level.
So, how do we address this issue in the educational setting?
The answer could be found in nano learning.
Nano learning, in essence, is bite-sized learning and training alternative. It entails giving students a relatively small quantity of knowledge over a brief period.
When quality learning happens in a short interval of time, it has been proven to improve a child's ability to absorb and interpret data. You will be far more likely to boost your pupils' productivity, hold their attention, and enhance their potential to learn if you provide them with short, "pellet"-like chunks of knowledge.
The following are the four keys of optimal nano learning in the school environment:
• Determine the needs of the kids.
• Determine your learning objectives.
• Select your material, such as videos, applications, and podcasts.
• Make it brief; 2-5 minutes is advised.
Virtual Reality and Augmented Reality
Virtual reality (VR) and Augmented reality (AR) technology are taking the world by storm, and they've paved their way into your kid's classroom too.
A VR headset is required for highly Immersive activities. This digital display that projects visuals allow users to observe and engage within the virtual scene. It also has gesture controllers and teacher settings that are simple to use.
While some VR headsets are unquestionably costly, Google Cardboard and comparable solutions provide a more economical VR encounter by directly connecting their mobile devices to the viewer.
Compared to VR being quite expensive, AR or augmented reality is easily accessible via a smartphone or tablet.
During the COVID-19 pandemic, the necessity of digitalization in the learning environment was recognized in several schools and colleges. Governments worldwide are attempting to reduce the severe impacts of the lockdown and maintain educational consistency for all.
No matter what, your child's education shall never be hampered, thanks to innovation. Be it online competitive exams or online picnics, students will engage in newfound methods and develop themselves accordingly.
Blended Learning
Although AR, VR, and several digitalized methods add the cherry on top by offering students a taste of modern education. However, for some institutions, it might not be a practical idea. When 100% digitalization doesn't seem feasible, opt for integrated learning.
In just about all schools, blended learning methods are now a necessity. They want to deliver the best possible digital framework while preserving conventional textbooks as the foundation.
In fact, it is unfair for a subset of pupils to be oblivious to the advantages of digital education due to connectivity and economic problems.
Intelligent alternatives, such as a printed textbook coupled with audio-visual information for a smartboard and an online evaluation methodology, can increase educational outcomes dramatically.
Social-Emotional Learning (SEL)
It's true; your kids have witnessed the worst of events. At a time when growing children are ready to expand their horizons and graduates are preparing for a whole new world, they've all been stuck inside homes. Such challenging moments have caused an upheaval of emotional turmoil for adults and youngsters alike; there comes a requirement to focus on SEL.
It will help individuals understand their feelings better, acquaint them with positivity in any situation, manage emotions, and be more organized. Educational institutions shall emphasize imparting SEL knowledge for a conducive learning experience and simultaneously create a trusting and reliable atmosphere.
Project-based Learning
Project-based learning is a learning strategy in which students are actively involved in real-world initiatives. Students are supposed to acquire an in-depth understanding of a particular topic by interpreting its application in the real world. They'll be practically 'doing it' with the teachers serving as hands-on facilitators.
The goal is for students to examine a meaningful, engaging, and challenging question or subject. They will learn critical reasoning, creativity, cooperation, and interpersonal skills. Such competencies are in high demand among companies in the twenty-first century.
The following are some project ideas for your students:
• Identifying and resolving a local environmental issue.
• Developing alternative energy sources.
• Photographic or photojournalistic analysis
• Expressing one's thoughts on an ongoing topic
Redevelopment for Educators
The New Education Policy 2020 aims to develop new learning programs, environments, and results for people. To guarantee that the NEP 2020 objectives are accomplished, the educators will have to endure a complete transformation and rediscover what they have been doing for ages.
As a result, 2021 will place a strong emphasis on accommodating new changes by up-skilling all the educators, particularly those in higher schooling and business training. The 'train-the-trainer' sector is predicted to increase significantly in response to the calls of relevant knowledge lined with NEP 2020. Hence, to stand a competitive edge in their respective disciplines, establishments and academic communities must constantly equip themselves with the current changes.
School is Cool!
Popularity for programs like Strategy, Management, HR, and Marketing, as well as Cryptography, Data Science, Blockchain, Artificial Intelligence, and Client Services, will continue to rise. With the technological boon, children have access to everything they desire to study, from online finance coaching classes to online ballet training. Academicians in 2021 should consider students as unique and creative individuals and urge them to acquire purposeful interpretation rather than just plough through the next semester.
courses
About the author
Hi my name is Sandip and I used to publish tips and tricks about various topic such as lifestyle, travel, food, family planning etc. Checkout the this website Haarway - India's Best Local Search Engine.
Reader insights
Be the first to share your insights about this piece.
Add your insights