UWindsor's Green Ranking: Well Deserved?
The Princeton Review has placed the University of Windsor among the top 375 green institutions in North America. The data doesn't add up.
source: cbc.ca
Last week, an article was posted in the University of Windsor's daily news celebrating the fact that Windsor has been included in the Princeton Review's Guide to 375 Green Colleges from 2017, which highlights academic institutions from across North America who have demonstrated "exceptional commitments to sustainability." While the University was proud to make this achievement known, this ranking is problematic, for a myriad of reasons.
According to the Princeton Review's ranking of the University of Windsor, Windsor has a green ranking of 83 out of a possible 99 points. Windsor was lauded for having a sustainability advocate, with whom I recently met. While she is very driven and ambitious with her goals for Windsor, she described her recent struggle with implementing green initiatives on campus.
For example, the Environmental Sustainability Advocacy Group was hoping to implement a recycling program in the residencies. Unfortunately, this was not encouraged due to the fact that students in residencies on campus do not care enough to recycle.
According to our Sustainability Advocate, our separated recyclables are often sent to the landfill along with the garbage. This is often due to contamination in the recycling, since patrons do not take the time to separate their waste properly. On the other hand, some buildings do not even have separate red and blue bins for recycling available. Luckily for Windsor, proper recycling is not included in the criteria for an educational institution to be considered exceptionally committed to environmental sustainability, according to the Princeton Review, even though it is dealt with in the survey.
One of the criteria that is included is transportation means for students. The article contends that the preferred method of transportation at Windsor is foot, bus, and bike. The UWSA bike-share program is praised by the Princeton Review. This is highly questionable, given the fact that the bikes "hibernate" during winter (the majority of the regular academic year). In addition, the University is generally known for having a high number of commuter-students within Windsor-Essex County.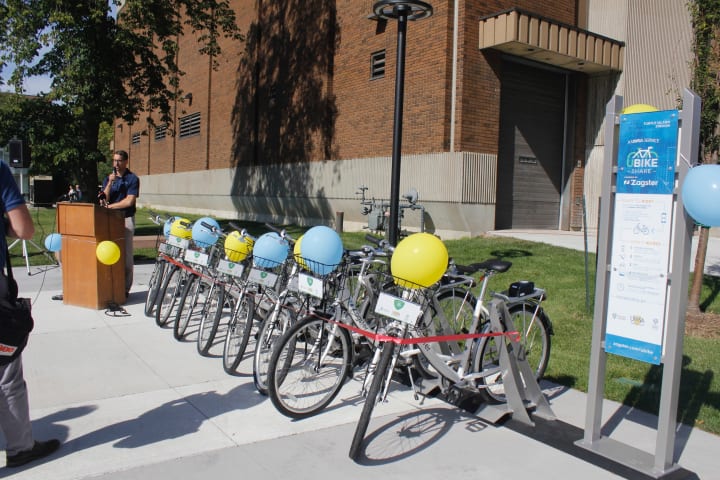 Dr. Wren Montgomery, a professor from University of Windsor, speculates that it may not "be all flawed reporting." The fact that Windsor is included on this list could teach us more about our competition, than ourselves. Perhaps Windsor is doing better than many of its peers, who are decades behind in terms of sustainability.
However, the Universities of Calgary and McGill, cited as the two greenest universities in North America last year by the Corporate Knights Green Campus Ranking, are not even included in Princeton's ranking. It is hardly possible that they would not be considered eligible, given that McGill has a plan to be carbon neutral in the near future, and Calgary cut their greenhouse gas emissions by 35% between 2007 and 2016. Their exclusion from the Princeton Review Ranking is apparently due to the fact that not enough data was submitted at these Universities. This makes two things clear. On the one hand, Windsor was more than likely lucky regarding what competition it had to face. On the other, the methodology behind this ranking is questionable.
Dr. Montgomery also mentioned that this ranking may rely on statistics that are easy to measure, such as the fact that students receive reduced rate bus passes. She mentioned that this makes transparency in reporting on green initiatives rather difficult, but important. "Reporting is slowly becoming more nuanced and more detailed, but it is a slow road. In the meantime I see it as more of an awareness tool than a 100% reliable ranking."
More representative data, such as the number of students who actually use their bus pass, is not readily available. The Princeton Review's Survey does not ask any variation of this question.
While it may be true that Windsor has a sustainability advocate, offers sustainability focused degrees, and allocates a budget of 13% of the overall food budget for local and organic products, there is still much to be desired.
One of the largest problems that still need to be addressed are the fact that organic waste is not recycled on campus at all. Furthermore, our main cafeteria serves food exclusively on disposable dishes with disposable cutlery.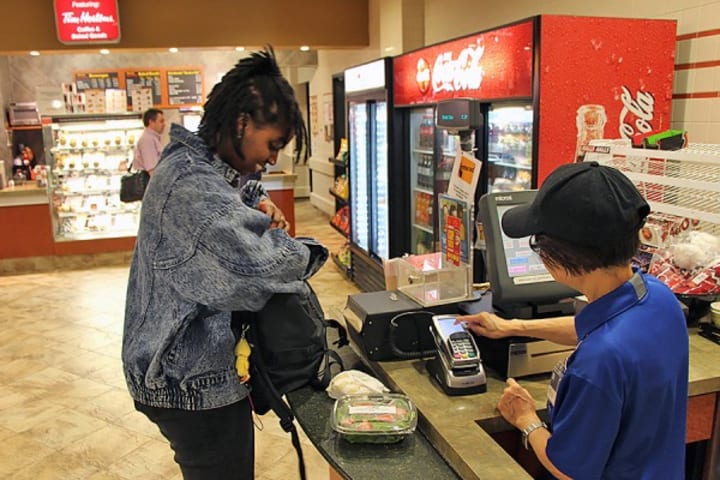 While UWindsor has made some progress over the past few years regarding sustainability, now is not the time to be patting ourselves on the back. We are far from being remotely close to the commitment displayed by some of our Canadian peers. Due to the current dire situation we face, with the ever-increasing imminence of human-induced global warming, small victories must not be celebrated in this way at this time. This is especially true for those advancements which should have been achieved decades ago.
Instead, we should be working together to actually commit to sustainability at UWindsor. During the next UWSA election, ask the candidates what they will be willing to do to improve sustainability on campus. Pressure food services to provide biodegradable or reusable cutlery. Pressure the University to improve our waste diversion rates. Start asking yourself what you can do to decrease your carbon footprint. If you commute, start carpooling. If possible, take the bus to school. Sustainability initiatives will start to take effect and pick up momentum when the student body shows that it is committed to making this campus actually worthy of the title it has been granted by the Princeton Review.