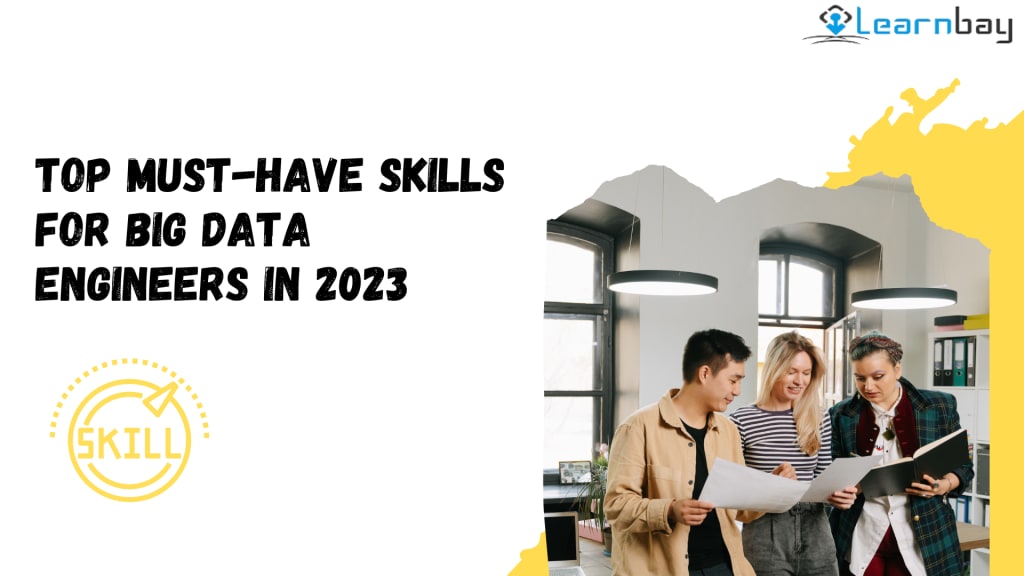 Have you ever wondered how you ended up in your current position? Why did you miss the chances you previously had your heart set on? If you reflect and conduct a reality check, it can be something that has been overlooked. Our lives are constructed from made-up ideas; the fortunate ones succeed or, to put it another way, are occasionally the best candidates for a position.
Big data and data analytics job skills will accelerate as the big data sector grows.
According to Researchgate, by the end of the year, around 40 zettabytes of data will be stored. You unquestionably need the appropriate set of skills to analyze such a large amount of data. The rationale for why working in big data will be advantageous.
Organizations are now emphasizing people with the most recent big data capabilities in light of the rising need for big data engineers.
Top Must-Have Big Data Skills in 2023
Here is a list of the top big data Skills to have:
MySQL and Python
We discovered that nearly two-thirds of all job listings mention Python or SQL. If you are really proficient in these programming languages, consider yourself lucky.
Today's young developers and engineers frequently use the language Python. It is commonly employed in the fields of big data and data analytics. Most popular programming languages among experts in AI. While relational databases can be used to remove data using SQL (Structure Query Language), the computer industry has recognized the value of the dated expertise of SQL. Looking for resources to master Python and SQL for data science? Head to Learnbay's data analytics course in Bangalore, and become a pro data scientist.
AWS (Amazon Web Services)
About 45% of the job postings mention AWS. As a cloud computing platform, it has already established itself in the labor market.
Nearly half of the available job advertisements mention Spark Spark. It is said to be a unified analytics engine that starts streaming modules, machine learning, large data processing, graph processing, and graph processing.
Java and Hadoop
Java and Hadoop are mentioned in more than 40% of job postings.
According to the 2019 Developer survey from Stack Overflow, Java was to be the most widely employed and the tenth most feared. The results showed that Python was the second most favored programming language. Managing, reading, and writing huge data sets is made easier by the data warehouse tools.
Apache Hive
Large amounts of huge data are split using the MapReduce programming model by Apache Hadoop. A well-known streaming technology, Apache Kafka, assists NoSQL databases in consuming streaming data.
They are unstructured, non-relational, horizontally scalable databases that aid in data retrieval or archiving.
Scala
Scala is among the most often used programming languages for big data analytics.
According to several studies, AWS was shown to have the most job postings overall and appear in more big data engineer job listings than data scientist job listings.
Additionally, this talent was listed in nearly 45% of job postings for big data sector experts and about 20% of postings for data scientists.
Some less typical skills for data engineers include: -
Even if these abilities are not crucial, big data engineers must possess them.
Despite having fewer job listings than other data engineers, SAS SAS has a differential of close to 14%. Statistics and data are their principal uses. According to a variety of surveys, AWS has the most job postings overall and is mentioned in big data engineer job listings more often than data scientist job listings. Additionally, this skill was included in roughly 20% of job posts for data scientists and nearly 45% of job ads for big data industry specialists.
So get ready to enhance your big data skills with the most comprehensive data science course in Bangalore, in your preferred domain.
Reader insights
Be the first to share your insights about this piece.
Add your insights