Top 10 Underrated Books to Have for the Classroom
Move over, 'Diary of a Wimpy Kid.'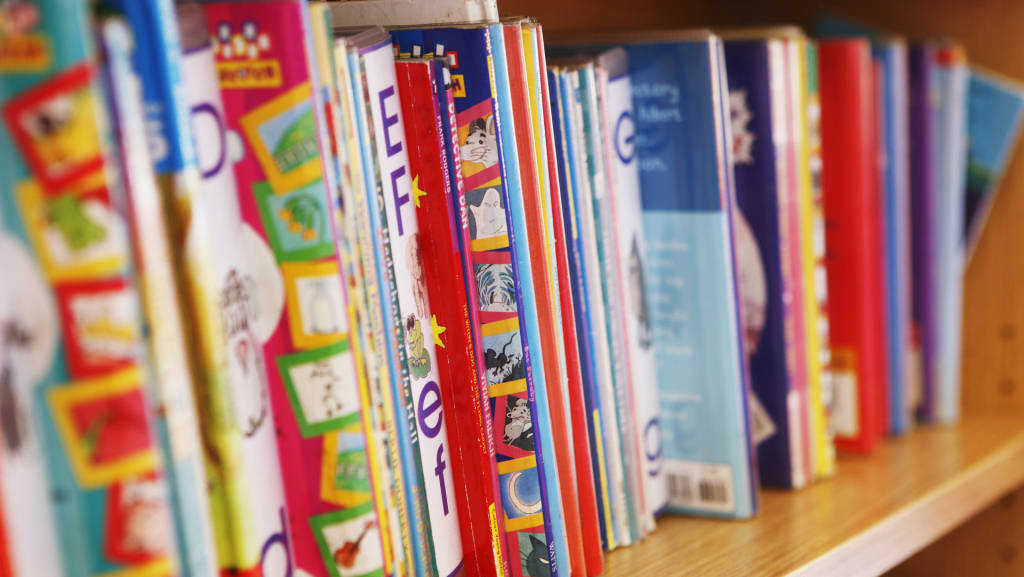 Reading is one of the most important parts of a child's school day. Whether it be independent reading, reading groups, or reading to the entire class, the plot of the story should be able to engulf the student and take them to a new world that they never imagined before.
However, sometimes, reading popular stories that the children have already read or heard of a million times over may not spark their interest as much as one that they may not have ever heard of before. I've had my fair share of experiences with this, notably when my previous Teachers would bring out a book and read it to the class, and the fact that I never knew what was coming next kept me on the edge of my seat.
In this article, I will compile my personal list of top 10 underrated books/series that should be in every classrooms. These stories captivated the hearts of so many children throughout my years of schooling, that they deserve to be read in every classroom.
10. The Time Warp Trio Series - by John Scieszka
This series is single-handedly one of the best series I've ever read. It is a perfect mixture of science fiction and history. The story is about 3 friends who go back in time and meet various historical figures and visit historical places. They go on action packed adventures throughout history, unknowingly educating millions of kids from around the world. It will always keep the children entertained because you never know what's to come next with the Time Warp Trio!
9. The Fudge Series - by Judy Blume
Fudge is a character that any child can relate to. He is always getting into things, creating things, and finding his way into trouble but always coming out on top in the end. These books always made me laugh as a kid, and I bought every single book in the series. Not only is Fudge relatable to any age group, but the constant source of mischief will always keep kids intrigued and wondering what Fudge is going to do next.
8. Rules - by Cynthia Lord
Rules is a heartwarming story about a girl named Catherine, and her little brother who has autism. She has spent her entire life helping David and teaching him common rules because she was embarrassed by the things he did, even though he didn't know. She then meets another child who has special needs, and a new friend. She learns that her actions towards her brother aren't right, and she questions normalcy and the fact that, there isn't necessary any one way to be normal. This story shows compassion at it's finest, and is a valuable lesson to a child of any age.
7. Officer Buckle and Gloria - by Peggy Rathmann
Officer Buckle and Gloria is one of the best books to read aloud to a classroom. Not only does it teach children various safety tips, but it keeps them lively and entertaining with the funny pictures of Gloria acting out each safety tip, and makes for an educational and fun read to any classroom.
6. The Geronimo Stilton Series - by Elisabetta Dami
Geronimo Stilton is a mouse who writes articles for the local newspaper. He wants to have a quiet life doing what he loves, however, his family ends up getting him involved in various adventures throughout their world, with various references to pop culture known worldwide. The action packed adventure and the whisking away of Geronimo from his normal life is sure to have kids smiling from ear to ear.
5. 'The Million Dollar Strike' - by Dan Gutman
The Million Dollar Strike may be sports themed, but the message is far from it. While the story is about a young boy attempting to save his beloved local Bowling Alley, it's a story with a message about fighting for things that you love, and to never give up on something that you believe in. This story is for all people, sports loving or not.
4. 'Who Was/What Was...?' Series - by Various Authors
The Who Was/What Was...? series is one of the most important additions to any classroom. They are written simply and informatively about various figures and places that are important to history. The stories are not too complicated, and it features pictures as helpful guides throughout the story you're reading. They are lively, entertaining, educational, and understandable to any child.
3. The BFG - by Roald Dahl

While this isn't an underrated story nowadays, I think it's one of the most important to have in the classroom. Roald Dahl is one of the greatest authors of all time, and I think The BFG is one of his greatest creations. The story of acceptance, the comedy, the highs and the lows of each of the characters creates a wide range of emotions for the reader. There are so many activities that could be done with this story, and there are so many lessons that come along with it, which makes it a perfect addition to the classroom for many reasons.
2. The Kingdom Keepers Series - by Ridley Pearson
The familiarity of the setting and characters involved makes these stories easy and relatable for children of all ages to read. The scenic descriptions makes it easy to picture where, when, and how the events in the story are unfolding, and the already world renown Disney characters that are featured make it much more understandable and comfortable when read by a child.
1. Regarding the Fountain - by Kate Kilse
There are so many positive things that I could say about this book. There is an endless list of everything that is so perfect about this story. First and foremost, the way it is set up. The plot of the story is told through a series of letters between the teachers, administrators, and students. The originality of that already puts this story at #1 on my list. The story is also relatable to many children in schools all around the world: the water fountain is broken, and no one is fixing it. Showing students band together to fight for something that is right is another important aspect of this story. Not only that, but it is filled with comedy, doodles, diagrams, and more things that notes passed around the school would be filled with.
So, yes, there is more to classroom libraries than just the cliche typical books. Give those underrated books some love, they deserve every ounce of it
list
About the author
Disney Obsessed | Elementary Education/History Major | Nerd For All Things | Future Teacher | Theatre Buff
Twitter: @HoneyIShrunkAge
Instagram: @agestagram
Reader insights
Be the first to share your insights about this piece.
Add your insights