To Reunion or Not to Reunion
The ups and downs of returning to high school for the night.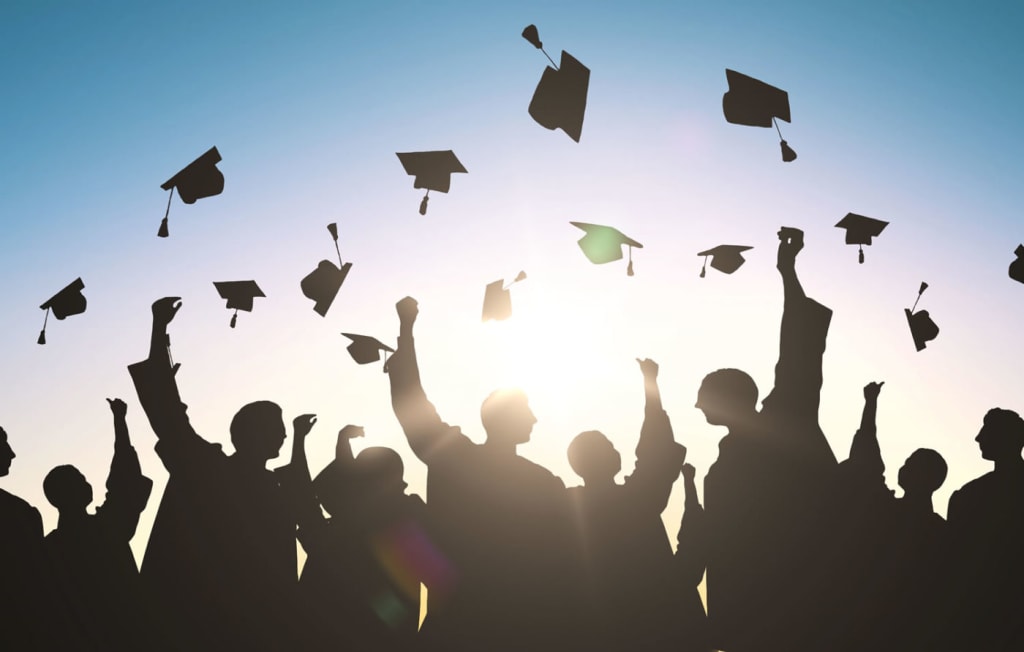 In a couple years, I will be returning for my ten year high school reunion. There are a couple fears that I have with this reunion, and I hope I am not alone in this. I hope you find some similarities in my thinking. If not, there might be something wrong with me.
STORY TIME
Before I moved to a different neighborhood, I originally wanted to be a part of the special academy of this high school. But circumstances happened and I had to let go of applying to the academy. Then we moved to a different neighborhood, rather than a state. Fortunately, I was zoned for that high school that I wanted to go to. So, I was a "regular" student at the high school. I met many "academy kids" that became my friends. Then, through information passed on to me, I found out I was able to apply and audition for the academy. This academy specialized in Visual and Performing Arts, so I auditioned for the vocal strand and the theatre strand. Months went by and I was accepted into the theatre strand, not so much the vocal strand, which was fine. I saved the singing for the stage and in the sound booth. The rest of the years of my high school career I was a "regular" and "academy kid." But honestly, there was not a group that I felt like completely belonged to. I was neither just an "academy kid," nor just a "regular" student. I was friends with pretty much everyone and made some memories with certain people.
All in all, my dilemma is this: Although I barely kept contact with anyone close from high school, would people remember me? I have a unique name and was involved with clubs and activities. So would people remember me?
If I were to attend my ten year reunion, what would my pros and cons list look like? I call it, more so, my up and down list.
MY UPS
I enjoyed high school, the people or teachers. There were numerous of teachers that have made an impact on my life and I hope that I could return to the school and reminisce with them. But there are a few "academy kids" that I would not mind seeing once again, and perhaps go to the auditorium and belt out some monologues or songs like old times. Memories come flooding back.
We can celebrate those that have passed. As far as I know, my graduating class has lost two alumni due to illnesses. One of them I was very close with, and his death still gets to me because I truly miss him. My hope is that we celebrate them as well, but not mourn them. They were great friends and have impacted many people's lives.
Apologies. My mother has been to her high school reunion, and something that she never expected was a couple of people apologizing for things that were said or done in the past. I am going to admit that I was bullied by people for my appearance, and some hurtful things were said. Something I hope will come true is getting apologies because people can be stupid in high school and sometimes jerks. The hope is that people have grown up, and maybe realized that what they have done has hurt someone. Therefore, the hope is that people have grown up and resolve some hurtful memories.
MY DOWNS
1. I was slim in high school. I had been involved in theatre and dance. Dance gave me my fit figure and confidence. After I graduated and went to college, that "freshman 15" became "freshman 50." I am not proud of the weight gain, and I cannot blame it on medications or any health reason other than my completely committed relationship with food and lack of exercise. All this fancy talk, I am talking about my appearance. I have "glowed" up a bit, but it is the weight that puts me to shame. (Before anyone says that "it's not the weight that is important, it's the person you are," you don't have to say anything. I am a social worker and I speak the same thing to the kids I work with).
2. Reunions turn into a competition of individual's life achievements. I won't lie and say that I am the most successful graduate of that class, but I am not the most unsuccessful of the bunch. Facebook/social media has been great when it comes to "stalking" your old classmates, but people will come in and try to out do each other. Basically, they rub your nose in it and make you question your past decisions. Then you realize why you may not have liked that person at all, especially in high school.
3. More than half of the people are married, engaged, or in a committed relationship. I hate when people ask me that question, "are you single". Sometimes I want to say "No, I left the ring at the cleaners" and be smug about it. Do not get me wrong, some of the people I still talk to from high school are married, and I am friends with their significant others. We're all friends there. But ever get the thought in your head when someone gets married, and you think, "Really, someone married you?" Sorry ,that may be the Bee with the itch talking, but I cannot be the only one here thinking that. It is like holiday dinners with extended relatives all over again.
I don't know what I am going to do. Who knows, maybe I will be a committed relationship, have dropped that weight, and ready to walk in and prove to everyone that an ugly duckling is just a swan.