The Truth About Living at College
It's Not for Everyone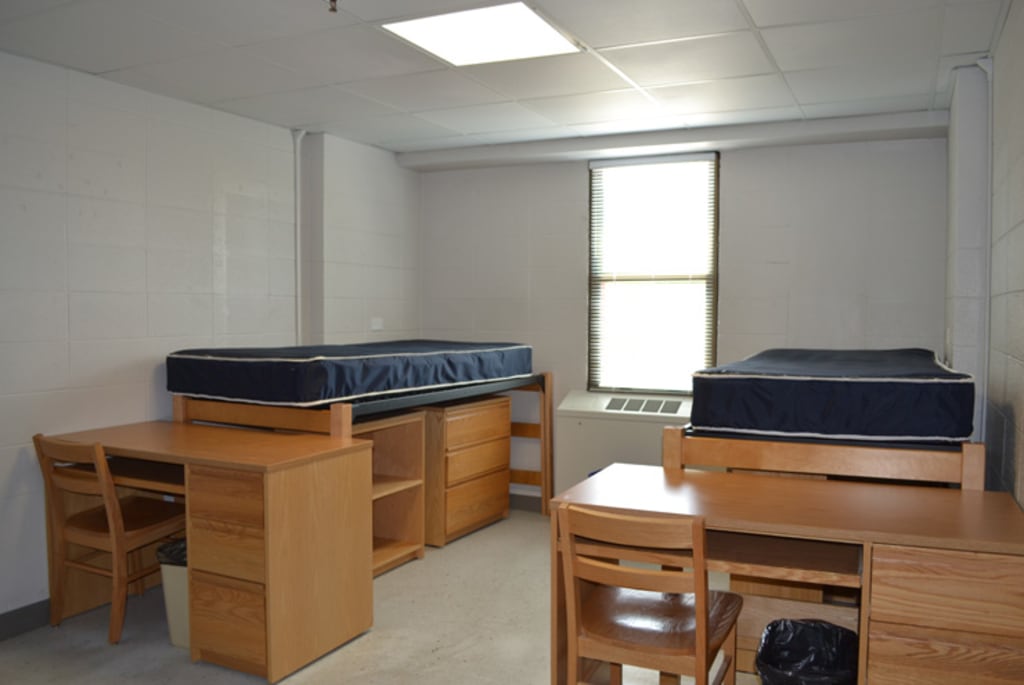 Going off to college can be a fun and new experience for recent high school grads. It can be a chance to grow and change yourself into the person you desire to be. It can be a time to further yourself educationally as well, and figure out the career that you wish to have later in life. But it's also a time to make friends and have fun along the way.
However, that doesn't always happen for everybody. Sometimes, people have terrible college experiences, and living at college isn't always all it's cracked up to be. You miss home, or you can't seem to make friends even though you want to, because you don't know how to talk to people. You still sit in your room whenever you don't have a class, avoiding everybody anyways. You skip meals in the dining hall just to avoid sitting alone. You get up every morning, but you're not really all that excited to be there or to go to class. The first week is all new and exciting, but once a routine sets in, sometimes things just don't work out the way you hoped they would. At least that's what happened to me.
I was at a college not even an hour from home, dorming with a friend I graduated with in high school. We got along, so it wasn't like I was completely alone. And there were other kids from my high school, but I didn't really see anyone, and I wasn't really close with any of them. Once classes started, my roommate and I had basically opposite schedules. When I had class she didn't, and when I didn't she did. She was already making new friends, while I had none, and couldn't seem to make any.
Now don't get me wrong, I was happy that she wasn't in the same boat as me, but I can't say I wasn't jealous. I wanted to meet new people and make new friends too. I wanted to have that college experience that so many people get to have, but it just wasn't the right fit for me. It didn't feel right.
I was majoring in Meterology, which isn't something that you hear much about people wanting to major in today. I have always loved anything and everything to do with the weather and storms. As a kid I loved watching The Weather Channel or storm movies. It's why I chose to major in Meteorology. And I loved my classes. Learning about the weather was so fascinating to me. Even though I didn't really feel like going to my classes, because I didn't have any friends, being in my major classes was something I enjoyed. But I didn't enjoy them enough to stay and endure the sadness that I was feeling.
So I made the choice to withdraw from school only 3 weeks into the school year. Now many people might say I didn't try hard enough, or that I didn't give it enough time, or maybe even that I didn't make the effort to make new friends. And maybe I could've tried harder, and maybe it would've worked out, but in the end, regardless of the bit of debt I am in, do I regret it? I do, but I don't. I regret not being able to make it, not being able to have that college experience, and not being able to make friends that could've been for a lifetime.
But, I think I made the right choice for me, and that's really what counts. Even though I won't get to be a Meteorology major someday, I'll know that I didn't go through college never being happy. To me, staying at school would have not been good for me, and to anyone out there who knows where I'm coming from, or might be in that same boat now or someday in the future; do what you think is right for you and what you feel is the best choice. Don't choose something that will end up making you miserable. It's your life and you decide what you need and what will make you happy. Things don't always go how you want them to go and you have to figure it out as you go.