The Top Benefits of Attending an Online College
Below we'll examine some of the benefits this exciting education provides to online students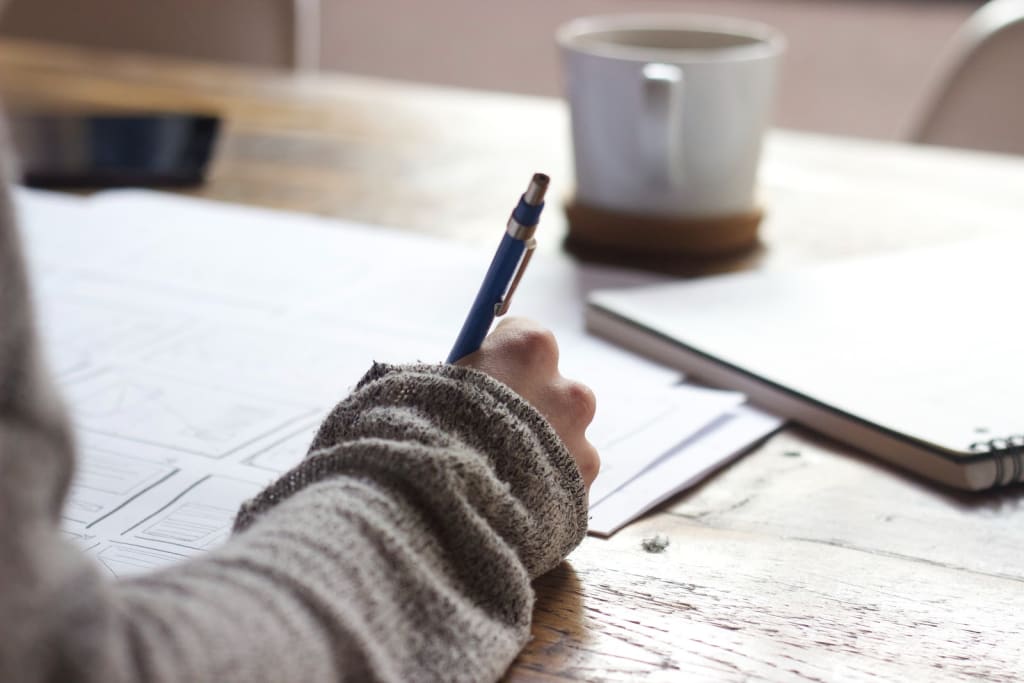 Photo by Green Chameleon on Unsplash
Have you recently thought about going back to college but couldn't figure out how you'd manage to add even one more item to your to-do list? For many Americans, the reality is that life is busy. You might have a family, work a full-time job, and have other responsibilities that prevent you from choosing to return to school.
An online degree, however, can shift your thinking from "I can't" to "I can but on my own time." We're going to talk about the top benefits of choosing to attend an online college and how it may allow you to complete your degree!
Keep reading for more information!
Getting Up to Speed
If it has been years since you graduated high school or left college, you might feel a bit nervous about returning to school and using skills that might be rusty from a lack of use. While traditional universities do offer remedial classes, they do so one semester at a time and usually require the same attendance as your regular coursework.
When attending these classes in a more traditional setting, you will find that lessons are taught at a much slower speed and can feel like a waste of time if you have a decent grasp of most concepts. This becomes frustrating to students who are simply looking to brush up on skills and get to the 'meat' of their degree.
Because online colleges allow you to complete work at your own pace, you can quickly get through material you're confident in and instead focus on ideas that may have been forgotten. This will give you the confidence you need to continue with your major without feeling bogged down by content you already know.
Not Just a Number
Believe it or not, the best online colleges will often give you better access to your professors than students who attend classes in a lecture hall setting. You can expect to easily be in contact with your professor and receive personalized attention when it comes to questions about coursework, exams, and projects.
Although you may never actually meet your professor, you won't ever just be a number or part of a sea of faces. Online colleges don't have the physical constraints of buildings and desks, which might make you think that the classes are huge. But actually, the opposite is usually true.
Online classes are often smaller which can facilitate better learning opportunities and the ability to participate in group discussions with your classmates. This will often give you that much more incentive to prepare for the class which ultimately gives you a more engaging environment!
Working at Your Own Pace
As mentioned, attending an online college will allow you to work at your own pace. Take a minute to think about this notion: you get to choose when and where you attend your classes!
This ability will allow you to continue with your daily life, whether this includes taking care of your family, working a full-time job, or handling any other major responsibility. While certain online courses will have a set time that requires your online presence, you can usually choose from a wider selection of class times.
It's worth noting that many online courses don't require a schedule at all - as long as you complete your assignments on time and can maintain a passing grade, you can choose to 'attend' discussions or lectures when you please.
All of this comes down to the fact that you will be able to quickly complete courses that aren't as challenging and allow for extra time for the classes that are more difficult.
Study From Home… Or Don't
If you happen to lead a nomadic lifestyle and travel a lot, attending a traditional college isn't an option. When you choose to attend an online college, you can choose the environment that is best suited for your learning.
Your learning environment could be your living room or bedroom. However, this environment could also be at a cafe in Paris, on a balcony at a beach, or at your favorite ski resort. As long as you have a fairly reliable internet connection and can keep up with your coursework, you will be on track to your degree!
Having a Degree Means Higher Pay
Regardless as to whether you choose to complete your degree in a more traditional setting or online, you can count on the fact that having one will eventually lead to an increase in pay. Depending on where you live, you could make up to 167% more than someone who doesn't hold a degree!
Opting to finish a degree will also mean the opportunity to grow with your company or get your foot in the door with your dream job. You will have a better chance of finding a career you love - not just a job.
Some people believe that online degrees don't hold the same weight as those earned from traditional colleges. This simply isn't true. As long as you choose to attend school through an accredited college, you will have taken the same exact courses as students who physically attended class!
Why Wouldn't You Choose an Online College?
Aside from the ability to work on your degree when and where you want, the easy access to your professors, and being able to work at your own pace, there is one more huge benefit to choosing to attend an online college.
Attending an online college will often be cheaper than attending its physical counterpart. Credit hours are often a bit cheaper, books are bought almost exclusively online, there isn't a requirement to live on campus, and you won't have to spend money commuting.
Now knowing all of the benefits of choosing an online college, the real question is, why wouldn't you?! You will be able to earn your degree quickly and efficiently, at a lower cost, and at your own pace. Instead of continuing to put your education on hold, make the commitment to better yourself and your life by choosing to complete your degree online!