The Size of the Truth
Talking armadillos, survival camping trips, a future murderer, and a mac n' cheese contest... what's not to like?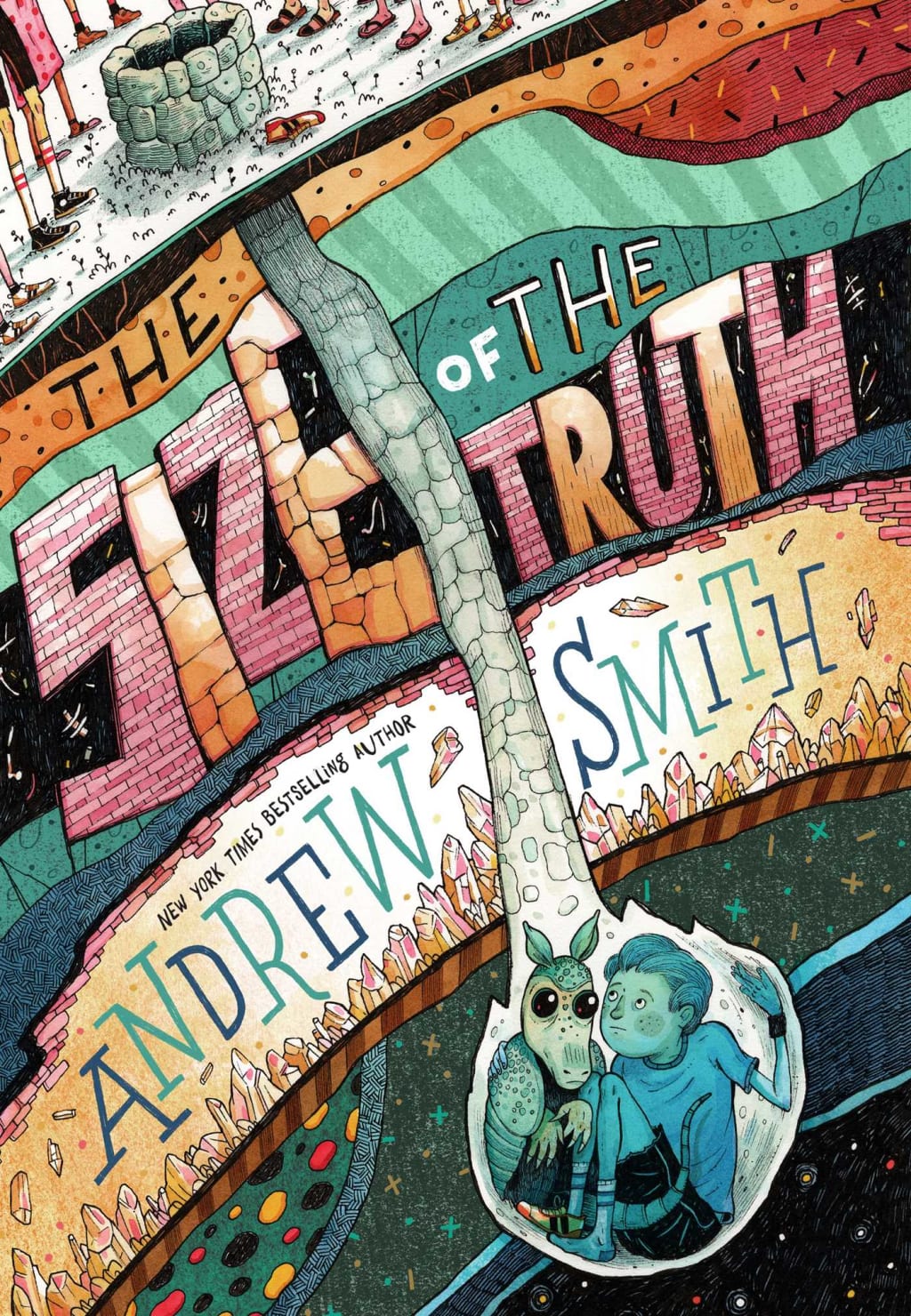 I have always been a fan of young adult books, and, as a teacher, these are often the books that I spend a great deal of time working with. In my personal life, I generally choose to read YA fiction because I think that it often involves a more inventive quality of storytelling. Because authors are trying to engage younger, developing readers with very complex topics and themes, YA books are often much deeper than people may assume. I recently finished Andrew Smith's "The Size of the Truth"--one of his few middle-grade books--and I was blown away. I thought that the book was thoughtful, fun, and carried many difficult, heavy themes that you wouldn't necessarily expect to find in a book geared towards a young reader.
"The Size of the Truth" follows Sam Abernathy, a young boy living in Blue Creek, Texas that wants nothing more than to escape his small town and become a famous chef. Sam loves cooking, but, unfortunately, his parents have already planned his life out for him. Sam is destined to follow the STEM path in school and eventually go to MIT to become an engineer, or app developer, or any of the other careers that his father has picked out for him. Sam is complicit in these decisions about his life because he feels as though he let his parents down when he was younger and now he has to make it up to them.
When he was four years old, Sam found himself trapped in the bottom of an abandoned well. Sam found himself trapped in the well for what felt like eternity (in actuality it was only a couple of days), but he wasn't alone; Sam found company in an annoyingly companionable armadillo named Bartleby. Bartleby showed Sam the ropes as a subterranean nocturnal animal and gave Sam the distraction and motivation to remain calm while awaiting his rescue. The entire town--and plenty of other spectators--had gather around the well, rallying for the little boy in the well and cashing in on the "Pray for Sam" merchandise--that still haunts Sam to this day.
After dealing with the trauma that comes with being stuck in a well with an (imaginary?) armadillo, Sam thought his torment was over, but he was wrong. Not only was Sam forever known as the boy from the well, but he was also transferred out of sixth grade and into eighth grade during the first week of school--the same class as future murderer James Jenkins, the boy Sam holds responsible for him falling in the well. To make matters worse, Sam's father takes him on extreme survivalist camping trips on most weekends and, as a proud Scotsman, insists that Sam take pride in wearing a kilt on numerous occasions.
As Sam embraces new challenges, he realizes that things--and people--aren't always what they first seem to be, and true friendship can come from the most unlikely of places.
This book was an absolute joy to read. It is a running joke that middle school is typically the worst years of a person's life, but I think that books like this are able to shed a little light on the way that middle school is just a phase that we all go through--a phase that we can look back on and laugh about. I think that Andrew Smith did a fantastic job at writing these likeable characters who are so unique and well written. I think that the relationship that forms between Sam and James is one that many people have experienced and it highlights the truth behind the age old adage that you can't judge a book by its cover.
I appreciated the way this book bounced back and forth in the narrative to weave together Sam's current eighth grade problems with the problems he faced in the well to draw a connection between the significance that experience had on his childhood/adolescent development. Being able to see Sam in the well gave a much more rounded view of Sam as an eighth grader.
I would recommend this book for anyone looking for a light read that is filled with humor, friendship, and heart. For people who have significant middle school related trauma, maybe sit this one out--especially if that trauma centers around a strict, ruthless PE teacher.
5 out of 5 stars.