The Perks of Being a Theatre Kid
Why it's great to be a part of the drama nerds.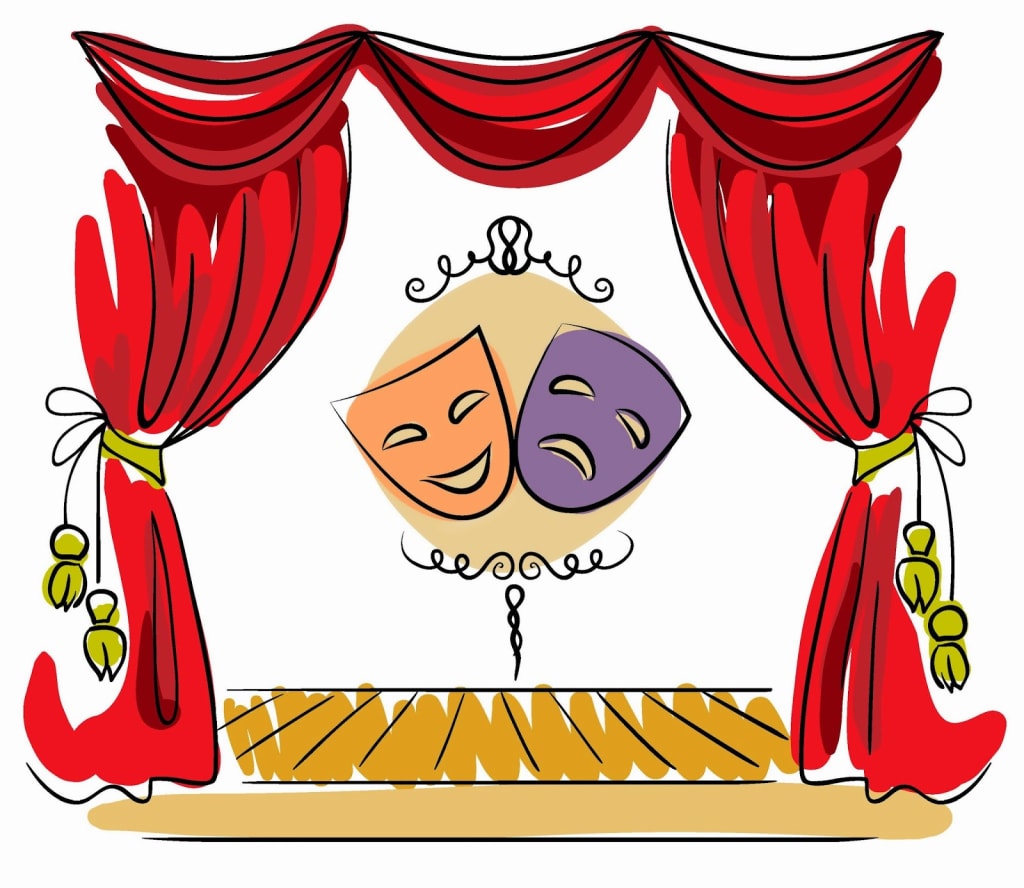 A theatre kid is defined as anyone involved in a high school production; this includes stage crew, costumes, techies and the actors. They are probably the most accepting group in the school and the easiest to be friends with. Yes, we are weird, but we are a cool weird that only us theatre kids understand. Not only are they they coolest, nicest group of kids in the school, but they are the smartest, brightest, and most creative individuals. Here are some of the amazing reasons as to why it's so great to be a drama nerd, in no particular order:
1. Cast Parties
Ah, cast parties. It's not your average party — instead of beer pong and spin the bottle, it's karaoke sing-alongs and ugly crying since the show is now over. Be sure to take lots of pictures, because before you know it — it's all over.
2. Cast Rituals and Chants
Before a show, it can be very exhilarating, yet nerve wracking as you're about to perform something you've worked on for a long time. Getting together with your castmates before the show is a great way to connect with each other and relieve some of the pressure.
3. You actually understand Shakespeare!
As most regular people would struggle with The Bard in English class, thespians could understand such brilliancy in lines such as: "If music be the food of love, play on." (Twelfth Night)
4. Group Chats
Staying in touch with castmates is crucial to the success of any show. Group chats filled with theatre kids is the best. You mostly find memes, inside jokes, sometimes gossip, rumors and plans for future shows, and above all else, love and support from your theatre mates.
5. Strike Day
Yes, I'm including strike. As grueling as it is for sets to be built, it's also grueling to take them back down. But to me, what makes it so special is getting to work as a team and share one of the last times together as a cast. And, not to mention, the snacks you may get from the crew. But that's just me!
6. Hell Week/Tech Week
At my old high school, we called it Hell Week. A long, sometimes dreadful, but super fun week, depending on how you view it. Hell Week (or Fun Week as it was dubbed when I performed Beauty and the Beast) is where you spend the most time with your cast and crew, and often is the week where the most memories are made (excluding the cast party).
7. Award Ceremonies
After your show/season, it's great to be recognized for all of the hard work at events that try to replicate The Tony Awards. A night dedicated to all of your cast, crew and production team is the best feeling in the world, whether you're a winner or not.
8. We're the best at time management.
Drama kids are, without a doubt, great at time management. I can remember my sophomore year of high school; I managed to take on two shows per school semester, totaling of four shows for the 2014-2015 year/season. All on top of academics and activities.
9. Taking Your First Bow
Not much to say about this one, because it's one of the best feelings ever, and you'll never forget your first time.
10. Meeting the Crowd After the Show
After taking your bows, there's nothing better than greeting your fans — mostly friends and family, and occasionally audience members. Getting to take what felt like hundreds of pictures as a big, green, lovable ogre, there's nothing like it. Ever.
11. Getting the Lead Role
Waiting for a cast list might seem like torture at times. Believe me, I know. But that shining moment when you see your name at the top of the list, it's incomparable. Yes, it's cool to be in the ensemble/chorus, but there's nothing like getting to be the star of the show.
12. Your stage crew is like your family (literally).
Getting to know and work with your production crew is important, and to treat them like family. For example, everyone knows that your stage manager is the cast mom, so treat them like your own. Your director is the eccentric, overbearing-but-lovable uncle. The techies are those cousins you like, but only see once in a blue moon. You're all one big, majorly functional-yet-dysfunctional (Addams) family.
13. We are a judgement free zone!
One of the amazing, most incredible things I have adored about the theatre is that there is zero tolerance for hate, judgement and drama (pun intended). Everyone is accepting, loving and unique and that's what makes theatre so special.
14. You handle rejection like a total pro.
Being rejected for a role sucks. I've had my fair share of rejections, believe it or not. After a while, however, you realize there is no kind of rejection that phases you anymore, and it makes you feel a lot more gutsy about taking chances, especially the impossible seeming ones.
15. Costumes
Building your character through acting work is just one section of the puzzle. Costumes complete that puzzle. Through hard work, sweat and tears, the costume crew pulls out dozens of costumes that complete your character's look, and there's no better feeling than to receive your costume and help you get in character.
16. The friends you make are lifelong ones.
My favorite part of theatre was finding my niche. I found theatre and I found my home. And what makes me so happy is that theatre does that for so many people. Theatre teaches empathy, putting yourselves in other people's shoes. That's why a lot of people drift towards theatre, to feel a sense of belonging. Feeling understood and like you belong are some of the most special things ever, and that's when I knew theatre was for me. I finally belonged somewhere, I fit in, I was with people I was like and who I wanted to be like. I was a part of something special. Part of a family. And I loved it. Amy Poehler once said that, when you do the things you love, you find the people you love. Theatre has given me some of the greatest friendships I've ever had and will ever have, and I'm so lucky I'm able to say that. The theatre family is strong, and it's one I'm grateful to be a part of.
Enjoy what you read? Please follow this link below and read more on this special fundraiser and what's happening in my life.
list

Jacob Rogotzke
Hi! I'm Jacob Rogotzke. I'm 18 years old, an actor, singer/song-writer, and a strong advocate for macaroni and cheese. I like to write stuff. I would also like to one day run for mayor of Chicken, Alaska. Look it up.
See all posts by Jacob Rogotzke →